Cruise Vacations: Why It's the Preferred Way to Travel
In the world of tours and travels, where options abound and adventure awaits at every turn, cruise vacation has risen above the rest, capturing the imagination of travellers worldwide. Once considered a niche experience for the elite, cruising has become an accessible and preferred way to explore the world for travellers of all backgrounds. The allure of cruise vacations lies not just in the promise of escaping the routine, but in the multifaceted experiences they offer. 
From the enchanting appeal of multiple destinations to the seamless convenience and a plethora of onboard activities, let's explore the reasons why this mode of travel has captured the hearts of millions worldwide.
1. Multiple Destinations
One of the most exciting aspects of a cruise vacation is the opportunity to explore multiple destinations in one trip. Unlike traditional vacations where you're limited to a single city or country, cruises take you to different ports of call, allowing you to experience a variety of cultures, cuisines, and landscapes. From visiting the different wildlife on an Antarctica cruise to the idyllic islands of the Caribbean, the options are virtually endless. This ability to unpack once and see the world is a major draw for avid travellers.
2. Convenient and Hassle-Free
Embarking on a cruise vacation is a seamless experience, eliminating many of the hassles associated with traditional travel. From the moment you step on board, your accommodation, meals, and entertainment are all taken care of, giving you the freedom to focus on what matters most – enjoying your vacation. There's no need to worry about navigating public transportation, booking hotels, or constantly packing and unpacking your bags. The cruise staff is there to cater to your every need, ensuring a stress-free and enjoyable journey.
3. Plenty of Onboard Activities
Cruise ships are essentially floating resorts, offering a myriad of activities and entertainment options to suit every interest. Whether you're a thrill-seeker looking for waterslides and zip lines, a foodie eager to indulge in gourmet dining experiences, or a culture enthusiast interested in art exhibitions and lectures, there's something for everyone on board. From Broadway-style shows to spa treatments and cooking classes, cruise lines curate a diverse range of activities, ensuring that you're never bored during your voyage.
4. Scenic Views
There's something truly magical about waking up to the gentle sound of waves and opening your curtains to a panoramic view of the ocean. Cruise vacations offer unparalleled opportunities to witness breathtaking sunsets, azure waters, and stunning coastal landscapes. Whether you're lounging on your private balcony or enjoying a meal in the ship's restaurant, the ever-changing scenery provides a sense of wonder and awe. Be it the picturesque fjords of Norway or unravelling the mysteries on an Egyptian luxury holiday, every day brings a new and captivating vista.
5. Slow Living Away from the Hustle and Bustle
In our fast-paced world, the concept of slow living has gained traction as people seek ways to unwind and reconnect with themselves. Cruise luxury tours epitomise the art of slowing down and embracing a more relaxed pace of life. Onboard, you can spend your days reading by the pool, indulging in leisurely meals, or simply gazing out at the sea. The absence of a strict itinerary allows you to savour the present, fostering a sense of mindfulness and tranquillity. Whether you're sipping a cocktail on the deck or taking a leisurely stroll on the ship, the unhurried atmosphere of a cruise vacation provides the perfect opportunity to rejuvenate your body and mind.
A cruise vacation offers not just a getaway, but a transformative journey where every day is a new adventure, and every moment is an opportunity to create cherished memories. So, if you're seeking a travel experience that transcends the ordinary while combining adventure, luxury and peace, consider setting sail on a cruise vacation with Intriq Journey – where the world becomes your oyster, and every wave carries you closer to the heart of exploration and discovery. Check out our interesting itineraries today to know more!
Going on adventures in different countries, immersing in new cultures, and marvelling at nature's beauty is the ultimate pastime. But while many love the idea of exploring the world, there are various ways to enjoy it. For those seeking the crème de la crème of travel experiences, luxury travel presents unparalleled and exclusive opportunities. 
Luxury travel goes beyond extravagance and indulgence; rather, it's about convenience and comfort, as well as discovering parts of a country that remain hidden to the average tourist. 
While these luxury tours often come with a higher pricetag, they are definitely worth the investment. Here's why. 
1. Enjoy Private and Exclusive Experiences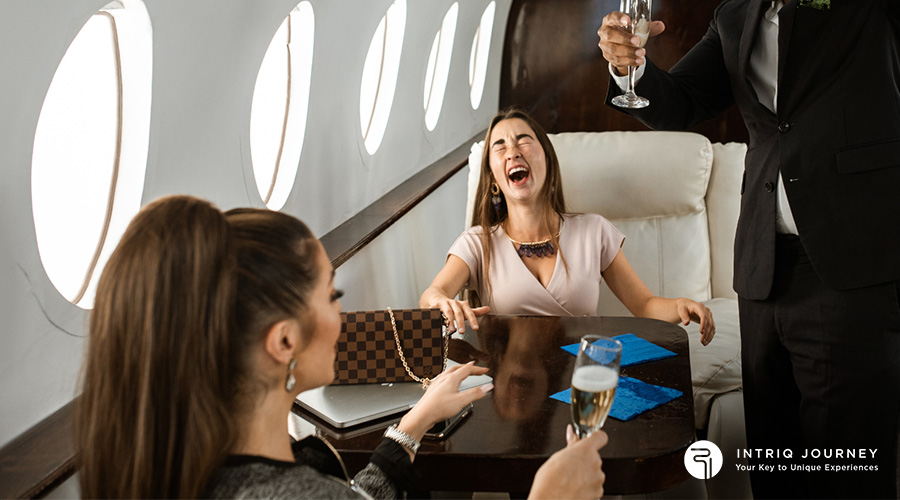 For a start, luxury travel itineraries offer experiences that are vastly different from mainstream travel. Step behind the scenes with the most influential vine-growing families in Southern Australia and immerse yourself in wine-making, hop on a private jet to a tropical paradise, or go truffle hunting with expert truffle hunters in Tuscany. These are great opportunities to see the country from another perspective, offering exclusivity that allows you to escape the crowds and truly savour the moment. 
Learn More: How Luxury Tours Offer a Unique Experience
2. Relax, Recharge, and Indulge in Ultimate Comfort
With luxury tours, you'll also get to experience the ultimate comfort in travel. From boutique hotels and luxury resorts to spacious villas and residences on private islands, some of the world's most exquisite accommodations will be yours to revel. They may not boast the lavishness of five-star hotels, but they will certainly offer excitement and novel encounters.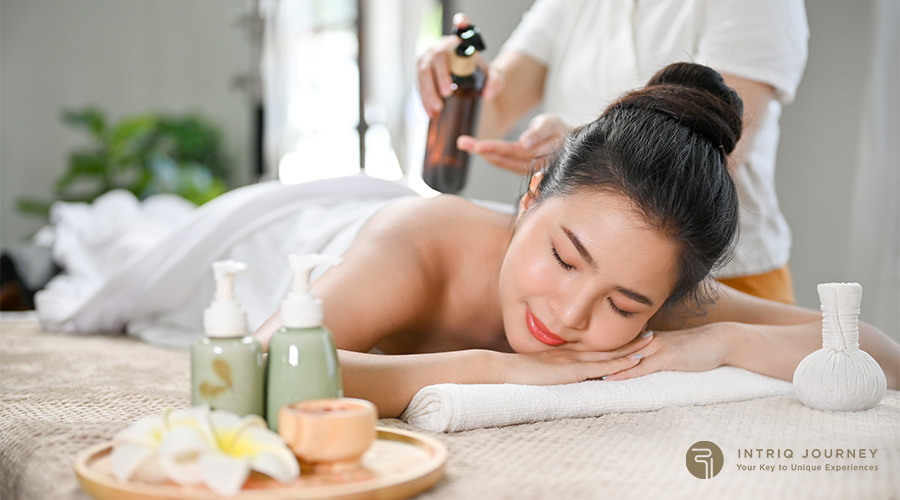 Luxury travel also promises utmost privacy and tranquillity amidst your adventures. Stroll down an ancient seaside town in Sicily, barbecue around a bonfire in Mongolia, or enjoy a lovely picnic lunch in a private reserve in Colombia; unwind in peaceful and rejuvenating environments while experiencing the destination. 
3. Specialised Care and Top-Notch Services
Beyond comfortable accommodations and exciting itineraries, luxury tours also offer top-notch specialised care that differs from mainstream travel. Fancy a ride from the airport or need help with your baggage? There'll be a team of highly trained staff ready to go above and beyond to cater to your every need. These services and assistance ensure a smooth, stress-free, and enjoyable trip.
4. Alleviate Travel Stress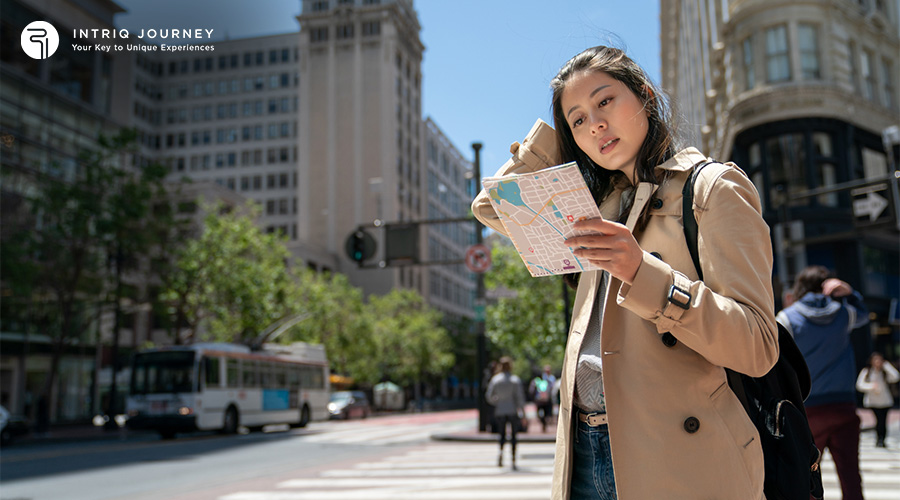 Travelling, while exciting, often comes with its fair share of stress. From booking and coordinating flights to planning a detailed itinerary, there is plenty to do prior to and during your trip. With luxury travel, you'll experience relaxation and indulgence like never before. A hassle-free journey of private transfers, expedited check-ins, and carefully-planned adventures await you, allowing you to focus on what truly matters: enjoying the destination. 
Explore the World through Luxury Travel
In a world where travel is becoming more common, what's going to set your journey apart from the rest? 
Thankfully, alleviating travel stress through luxury experiences has never been easier. Intriq Journey is a Hong Kong travel agency that curates iconic itineraries to deliver transformative and enriching luxury family holidays. So, if you're looking to elevate your adventures, look no further! Contact us today. 
Have a penchant for exquisite cuisines and a desire to savour the finest flavours the world has to offer? Then you should embark on a gourmet tour in Italy! Besides its rich history and bustling arts scene, Italy is also a land known for its culinary artistry and gastronomic heritage. Discover new places to visit for the best gourmet food experiences in Italy below! 
Gourmet Experiences in Dolomites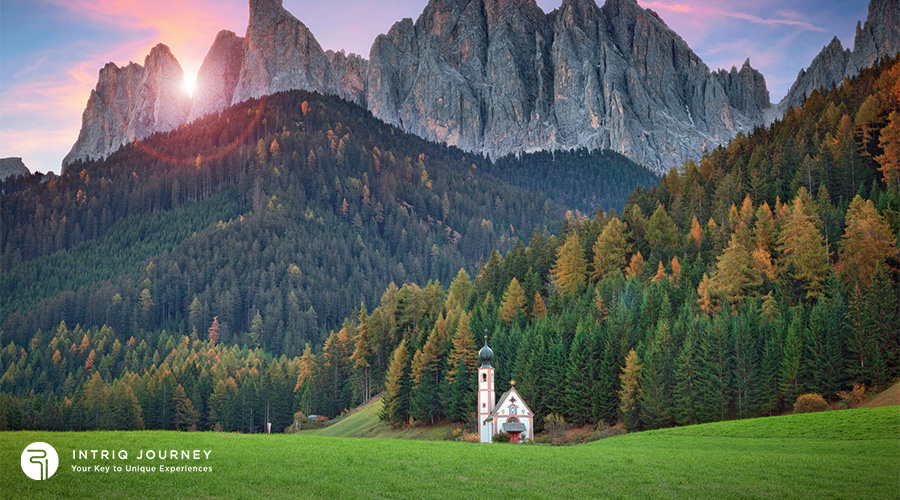 The Dolomites are a mountain range in northeastern Italy that offers a mesmerising backdrop perfect for nature lovers. But beyond their breathtaking natural beauty, these mountains are also a gold mine of culinary experiences that will captivate your senses and taste buds. 
Something you shouldn't miss out on when you're on a Dolomites hiking tour is the opportunity to savour the region's delectable cuisine. Their local gastronomy is deeply rooted in tradition, filled with hearty dishes that reflect the mountainous terrain. 
Kickstart your authentic Italian cuisine adventure with polenta, a staple of the region made of coarsely ground corn, served in various forms and often accompanied by rich game meats or a savoury mushroom ragu. 
Then, as you explore the charming alpine villages scattered throughout the Dolomites, you'll also have the chance to experience the warmth of the local hospitality at many family-run mountain huts. Dig into traditional dishes like hearty goulash and apple strudel, all while soaking in the stunning panoramic views. 
For the adventurous foodies, join expert guides on mushroom and herb foraging expeditions, where you get to learn the art of identifying these natural treasures. 
Truffle Hunting in Tuscany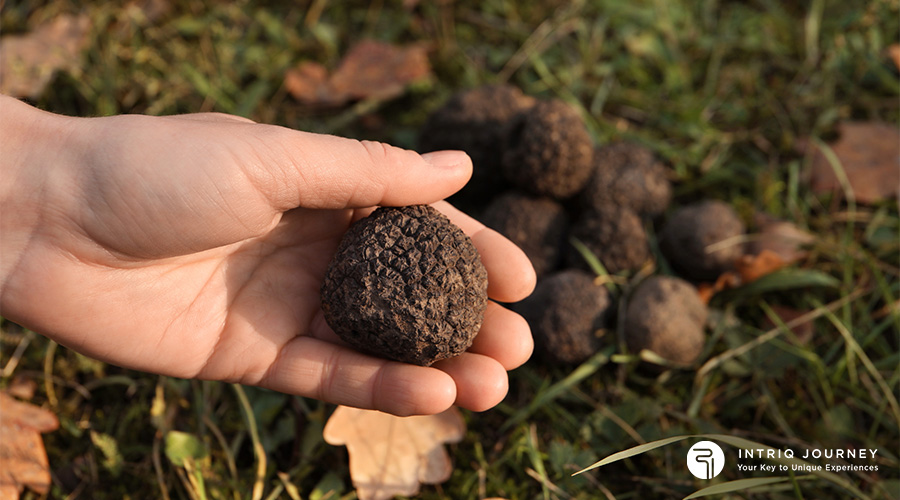 Tuscany, renowned for its picturesque landscapes and rich history, is also a truffle lover's paradise. It is famous of producing some of the world's finest truffles, and is where you can savour the best truffle-infused dishes. If you're looking for an immersive experience, Tuscany is also where you can head to for a truffle hunting adventure.
Some places to go for truffle hunting in Tuscany include:
Located between Florence and Pisa, San Miniato is a town famous for its rare white truffles. These truffles are often referred to as "King Truffles" or "white gold" due to their rarity and high market value. With the assistance of truffle hunters and their canine companions, you'll be sure to unearth some of these hidden treasures. 
Another excellent truffle hunting destination in Tuscany is volterra. This historic hilltop town offers breathtaking views of vineyards, olive groves, and rolling hills, and is renowned for its black truffles. Truffle hunting excursions here are readily available, and you'll have the chance to uncover both white and black truffles depending on the season.
Cortona is a charming town in eastern Tuscany that's surrounded by forests where truffles grow abundantly. Truffle hunting tours here often include visits to local vineyards and wineries, giving you a well-rounded Tuscan experience.
Wine Tasting Through Italy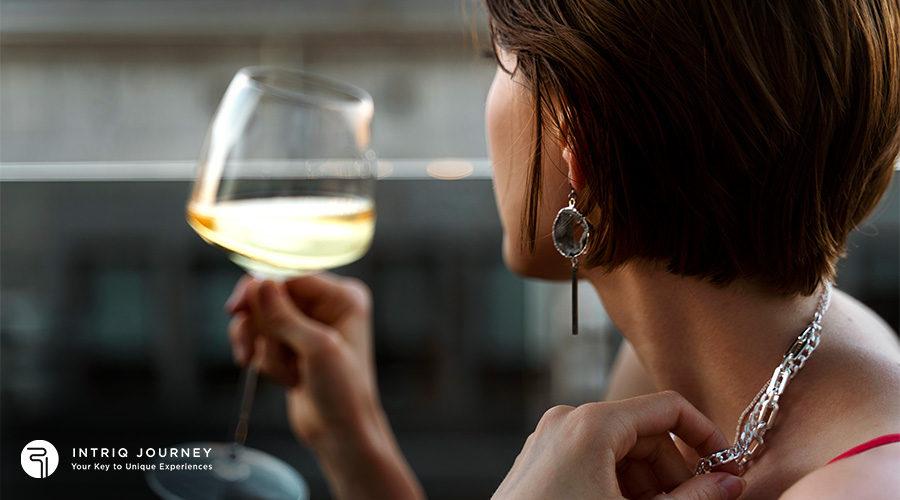 What's an Italian gastronomy travel without some wine tasting? As a country with a winemaking history that dates back thousands of years, Italy is a wine lover's paradise boasting an incredible diversity of wine varieties. 
When embarking on a wine-tasting journey through Italy, you'll discover not only exquisite wines but also the deep cultural and regional significance that wine holds in this beautiful country.
Learn More: Luxury Tuscany Tour of the Finest Vineyards
Some popular Italian wines you should taste when you're on your food and wine exploration in Italy include:
Chianti is a well-known Tuscan red wine made primarily from Sangiovese grapes, with a vibrant red fruit profile, hints of earthiness, floral notes, and a bright acidity. It is classified into several quality levels, with Chianti Classico being one of the highest. 
Barolo and Barbaresco are two of Italy's most prestigious red wines produced in the Piedmont region. They are considered among the finest expressions of the Nebbiolo grape variety. 
Barolo is often called the "King of Wines" and has robust tannins with flavours of cherry, truffle, and roses, while its more elegant counterpart, the Barbaresco, has a slightly lighter and approachable character.
Amarone della Valpolicella
The Amarone della Valpolicella, or simply referred to as Amarone, is a red wine from the Veneto region known for its rich, full-bodied, and complex flavours. It's made from a blend of partially dried grapes, and has a relatively high alcohol content ranging from 14% to 16% or more. 
Processo is a type of sparkling wine made from the Glera grape variety, and occasionally mixed with some other grape varieties. It's known for its fresh, light, and crisp flavour, as well as its notes of green apple, pear, citrus, and florals.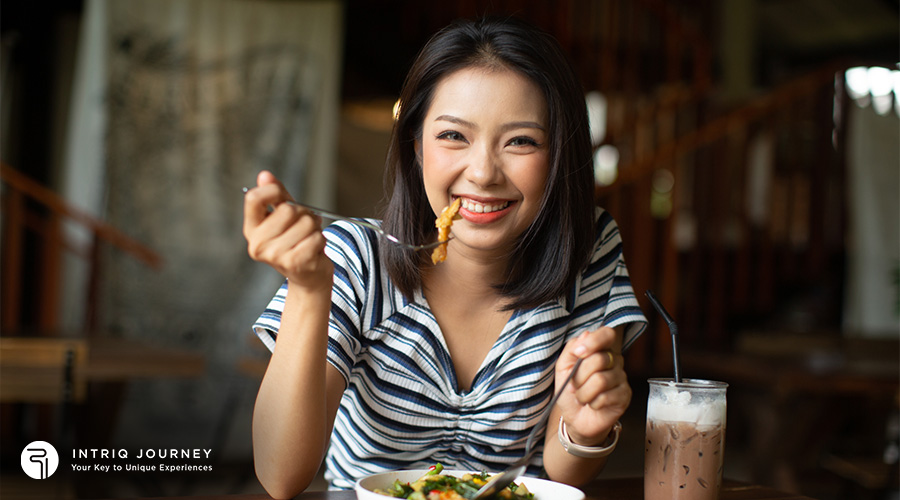 From savouring the rich flavours of regional dishes to exploring the diverse food markets and vineyards, Italy offers a gastronomic experience unlike any other. 
Whether you're a seasoned foodie or a beginner to Italian cuisine, the country's culinary treasures are sure to leave an indelible mark on your taste buds and heart. So, it's time to pack your appetite and set forth on luxury Italian culinary tours with Intriq Journey today!