10 UNESCO World Heritage Sites to Explore Italy's Rich Cultural Heritage
In the heart of Europe lies Italy, a country with the highest number of UNESCO World Heritage Sites on the planet. Its landscapes are adorned with ancient cities, magnificent artworks dating back hundreds of years, and architectural marvels that make it a living museum. 
The cultural heritage of Italy can be attributed to a combination of historical, geographical, and sociocultural factors. Not only was it a central hub of trade for thousands of years, the Roman empire was also one of the most influential civilisations in history, leaving behind plenty of historical landmarks in Italy.
Interested in going on a luxury holiday in Italy to learn more about the country's rich history? We share with you 10 Italian UNESCO World Heritage Sites to visit when you're there. 
1. Coppo Cellars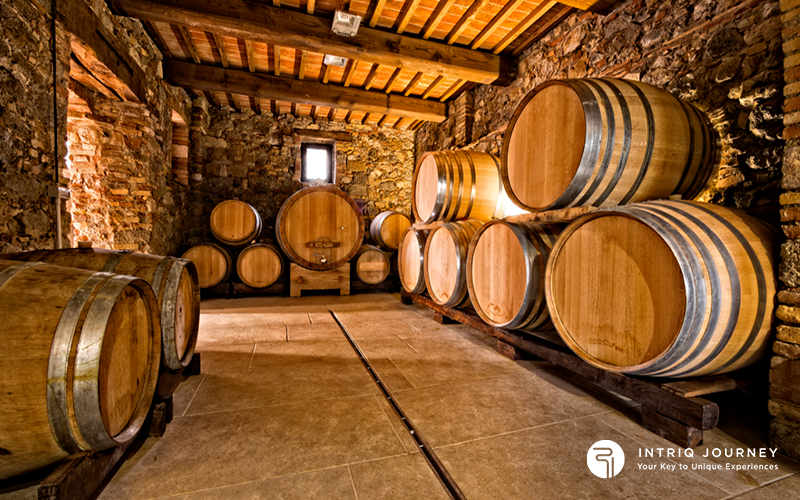 Located in the Piedmont region of Italy is Coppo Cellars, a historic winery dating back to the 18th century. Apart from the exceptional wine you'll get to taste during the visit, Coppo Cellars is also known for its cool, dimly lit ancient subterranean cellars filled with ancient barrels and ageing wine that will transport you to a bygone era. 
Witness the old-world methods and craftsmanship of Italy's deep-seated winemaking traditions, and learn more about grape cultivation, fermentation, and the art of blending when you visit the Coppo Cellars. 
2. Puglia's Trulli Houses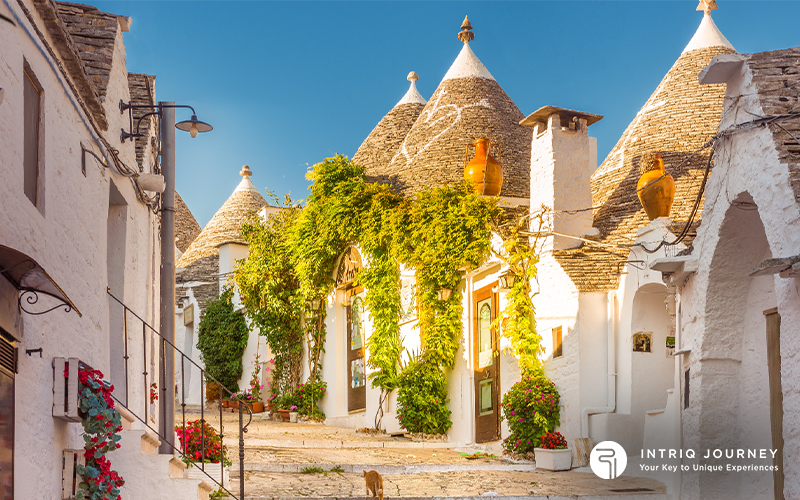 Trulli houses are traditional Apulian dry stone huts complete with conical-roofs that cover the land of Puglia, Italy. These buildings are crafted without the use of mortar, reflecting the ingenious craftsmanship of generations that have gone before us. 
Going on a Trulli holiday in Puglia lets you explore the architecture of these age-old houses, discover Italy's rich heritage, and experience the region's culture and traditions. 
3. Matera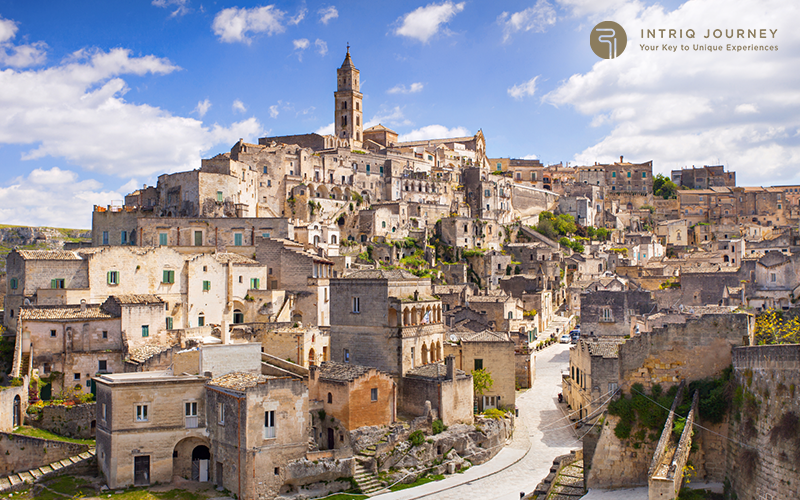 With over 7000 years of history, Matera is one of the oldest continuously inhabited settlements in the world. The town boasts a rocky appearance, and is filled with numerous stone-carved homes that served the prehistoric troglodytes. These unique architectural structures, along with Matera's several cliffside homes, narrow alleys, and ancient churches, offer a glimpse into an archaic civilisation, making it a captivating World Heritage Site with a rich historical significance.
4. Bergamo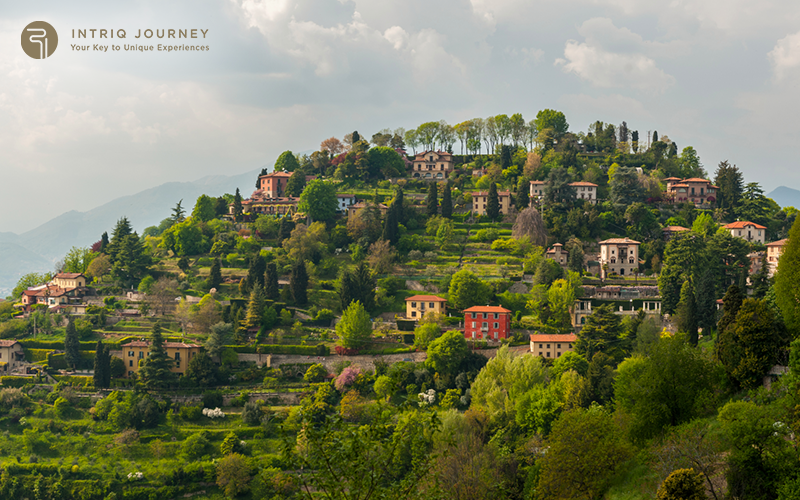 Bergamo is a charming town located in Lombardy. It's often overshadowed by its more famous Italian counterparts, but contains two well-preserved UNESCO World Heritage Sites: the Città Alta (Upper Town) and the Città Bassa (Lower Town).
The Città Alta is a medieval enclave featuring Venetian walls, ancient churches and quaint piazzas while the Città Bassa is a bustling street lined with lively cafés, ttrattorias and osterias, as well as elegant boutiques. 
A unique trait of Bergamo is its people's dedication to preserving traditional crafts and skills. It is where you'll find workshops and artisans who continue to practice ancient techniques, from bookbinding to woodworking.
5. Amalfi Coast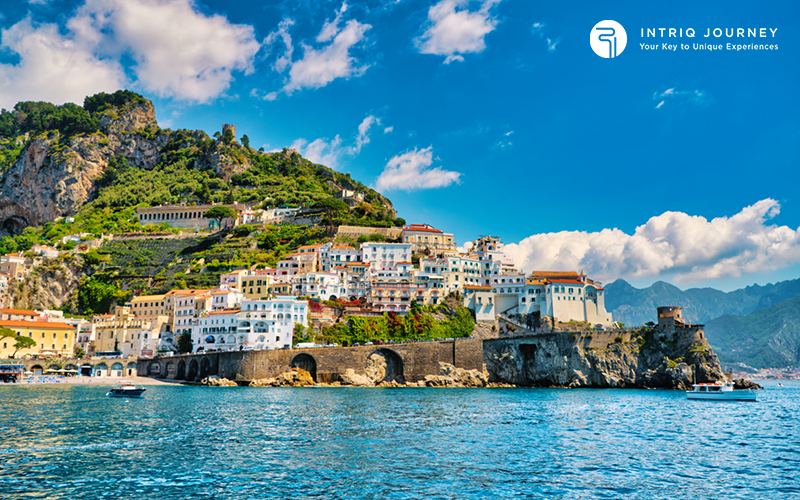 The Amalfi Coast is another travel destination in Italy that offers breathtaking natural landscapes and a rich cultural heritage that stretches back to the Middle Ages. The region was once a powerful maritime republic and remnants of its maritime influence can still be found in the ancient shipyards and maritime museums that dot the coastline. 
Learn More: Exploring the Enchanting Amalfi Coast
6. The Dolomites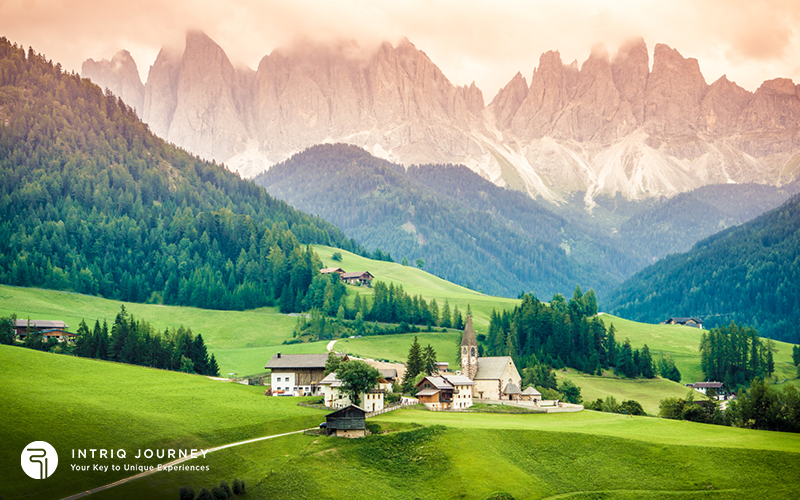 The Dolomites is a mountain range that spans the northern regions of Veneto, Trentino-Alto Adige, and Friuli-Venezia Giulia. Their peaks, characterised by their distinctive pink and white limestone formations, were formed over 250 millions years ago when sediment on the seabed underwent compression from the collision of tectonic plates. 
For those in search of a deeper connection to Italy's rich heritage, the Dolomites offer an array of experiences. Embarking on hikes and skiing adventures through its pristine landscapes bring you closer to nature, while visits to quaint alpine villages allow travellers the opportunity to immerse themselves in local traditions and savour authentic cuisine. You can even find a network of well-preserved military fortifications from World War I at the Dolomites. 
7. Norman Cathedral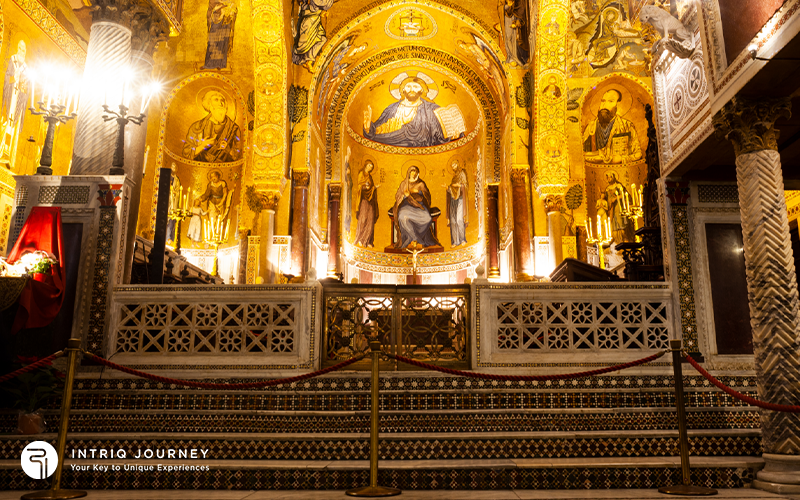 Constructed in the 12th century under the patronage of William II of Sicily, the Normal Cathedral in Sicily stands as a remarkable historical site that showcases a captivating architectural blend of Byzantine, Arab and Norman influences. It is also where you'll find the world's largest collection of Byzantine mosaics, which were produced from the 4th to 15th centuries during the Byzantine empire.
8. Valley of the Temples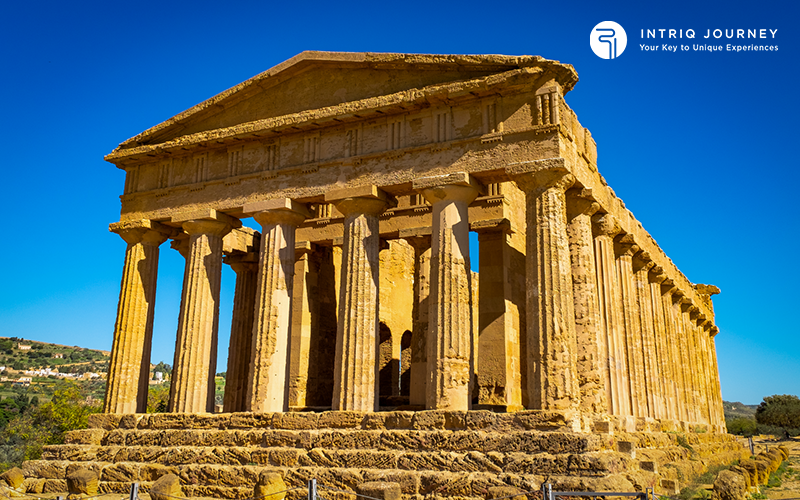 On a luxury holiday in Sicily? The Valley of the Temples is a World Heritage Site you should not miss! Located just outside the vibrant city of Agrigento, the Valley of the temples is a sprawling archaeological site that offers visitors an immersive journey into Italy's past. It comprises not only temples, but also an array of other ancient structures including sanctuaries, necropolises, and residential areas, showcasing the enduring legacy of ancient Greek and Roman civilisations. 
9. Villa Romana del Casale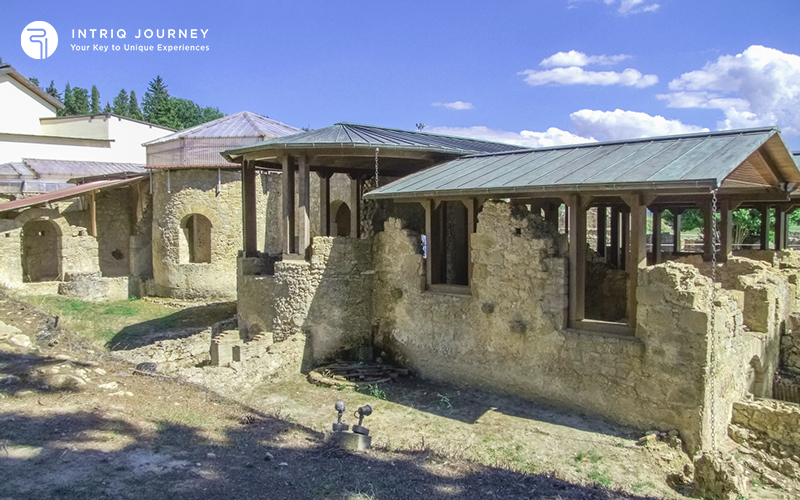 The Villa Romana del Casale is an ancient Roman villa renowned for its remarkably well-preserved mosaics. This sprawling estate spans over 3,500 square metres and was once the lavish summer residence of a Roman aristocrat. Its grandeur speaks volumes about the importance of Sicily within the Roman Empire, shedding light on a lesser-known chapter of Italy's historical tapestry.
10. Mount Etna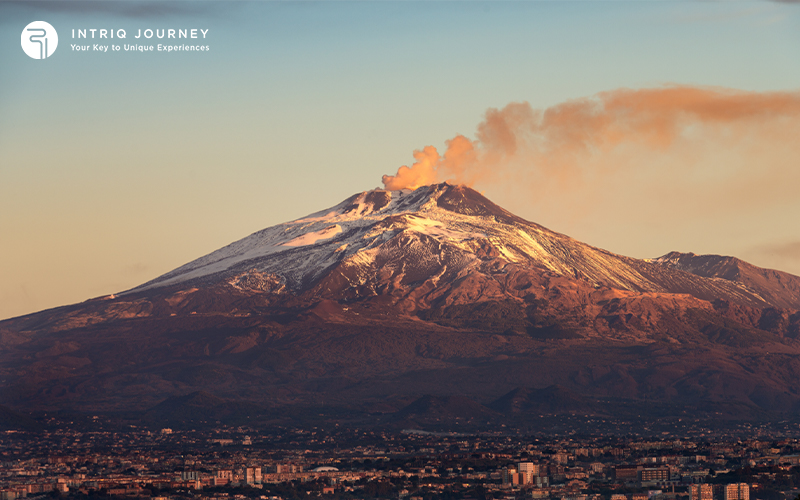 As the tallest active stratovolcano in Europe and one of the most active in the world, Mount Etna is an iconic site that tourists visit to witness firsthand the ongoing forces that shape our planet. From the plumes of smoke and ash that frequently rise from its summit to the ever-changing landscape of its slopes, Mount Etna offers a living lesson in geology.
Looking for culturally-rich luxury holidays in Italy? Intriq Journey, a Hong Kong travel agency, offers a variety of itineraries that will allow you to discover some of Italy's most interesting UNESCO World Heritage Sites. 
Whether it's a visit to Puglia to see some Trulli houses or a tour of UNESCO sites in Sicily,  let Intriq Journey bring you on a heritage tour across Italy. Find out more here!