Land was created to provide a place for boats to visit. The world is 70% water, and there are few better ways to explore it than by commencing on the voyage of a lifetime with a pampering, luxury cruise. Avoid the hassle of moving your luggages from suite to suite while enjoying the best service and hospitality by a 5-star crew. Hop from destination to destination in comfort and style as the immersive cruise experience is designed to get you the most out of your journey. Customise where you would like to go or mix-and-match itineraries with full privacy and indulge in gourmet meals and exquisite spas aboard. Ready for a journey that's going to make a lasting impression? Let's have a look at our top picks: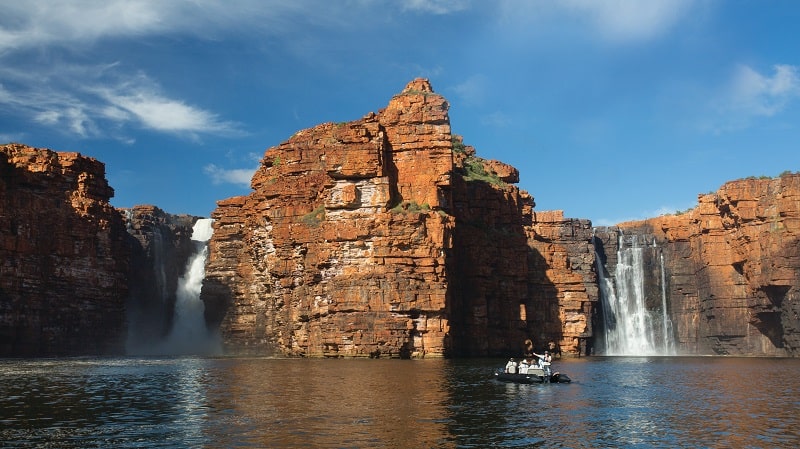 13 Days Silversea Kimberly Expedition
1. Kimberley, Western Australia – the lesser-known beauty of the Outback
This is one of our favourite expeditions which opens the doors to the stunning, wild coast of the remote Kimberley region in northwest Australia that is impractical to reach by land. Cruise through magnificent gorges, getting up close to breath-taking waterfalls, and spot the wildlife of the outback as you sail in comfort (and usually in style) between the highlights of the region. A myriad of experiences await, from the famous Horizontal Falls, to treks into caves to learn about aboriginal rock art that are thousands of years old, and the unique tidal ranges that span several metres in height which engulfs and exposes Montgomery Reef.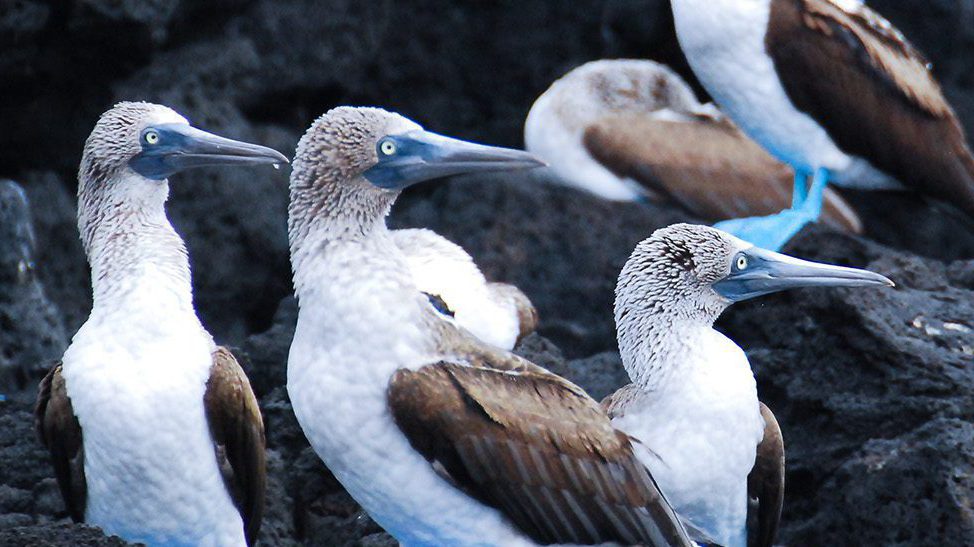 9 Days Galapagos Luxury Cruise
2. Galapagos Islands – the paradise for ecology lover
Beautiful and serene, Galapagos is a must-go destination for those who crave nature's best gems like white sand beaches and immensely diverse wildlife. A year-round destination, don't worry about taking boats between islands as the cruise ship is now your temporary home-away-from-home, reaching even the most remote and spectacular islands that are not accessible if you opt for the land-based tours. Wake up to another magnificent location and utilise the whole day to explore both land and sea in the most pristine ecosystems on Earth. Some locations are so far-flung (and also closer to some active volcanoes) that it has completely avoided human existence over the millennia. Experience wildlife here by snorkelling or swimming with penguins and other amazing marine animals, and simply hop back on for a good night's rest.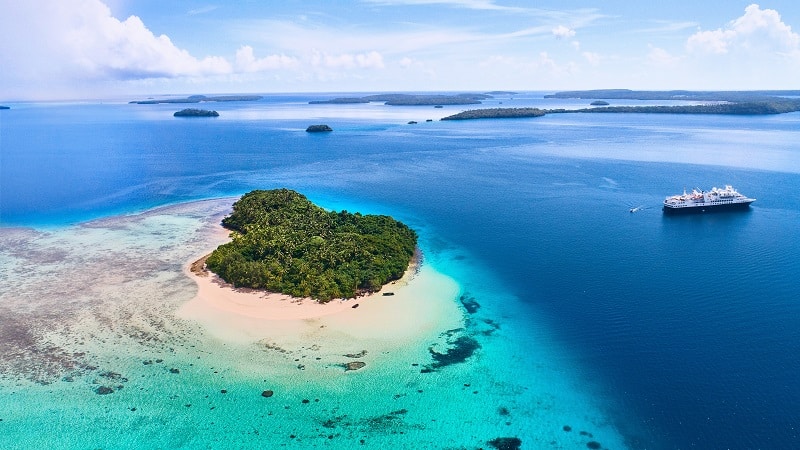 Eueiki Island in Tonga
3. French Polynesia – the exotic exploration of island cultures
French Polynesia is truly a paradise on earth. Bora Bora is one of the territories' top draw, a unique destination with an infusion of different cultures from France, Japan, and the USA. Its name, 'Created by the Gods' in ancient Tahitian, can be representative of the region, lush islands fringed by white powdery sand beaches, with crystal clear turquoise water that's rich in marine life and you can swim with the manta rays. Experience the rich Tahitian culture and traditional ceremonies that feature symbolic and beautiful costumes, and explore ancient sacrificial sites with intricately carved statues and heads. These are far-flung destinations accessible by multiple plane journeys, but why not avoid the hassle and enjoy this South Pacific paradise on one cruise journey instead?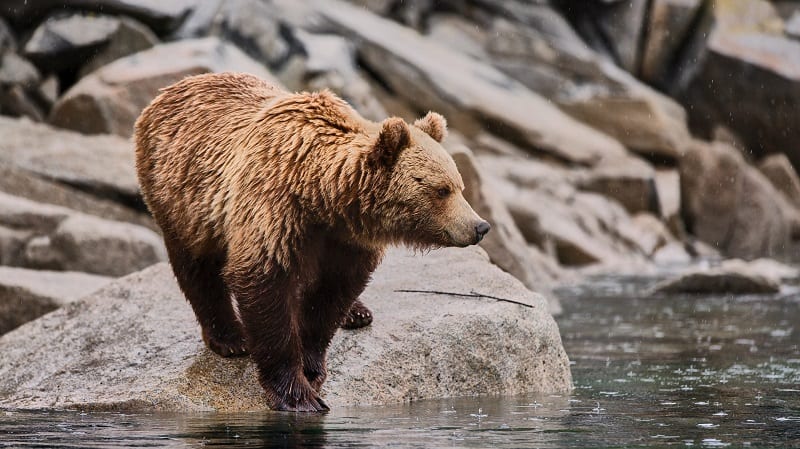 Brown Bear in Russia
4. The Russian Far East – one of the planet's least explored destinations
Literally a world apart from the typical Russian traditions and landmarks like the Kremlin in Moscow, the Russian Far East could not be more contrasting. This wild region is nine hours ahead of the capital, in a geologically active section of the Pacific Ocean where the vast wilderness, snow-capped volcanoes and remote islands await. Spectacular wildlife can be spotted, ranging from Kamchatka Brown Bears, rocky nests of sea lions and diverse seabirds as well as whales. Open your eyes to the cultures and history of the people living in Soviet outposts and learn about their traditions that could not be far more different than what we may understand as Russian.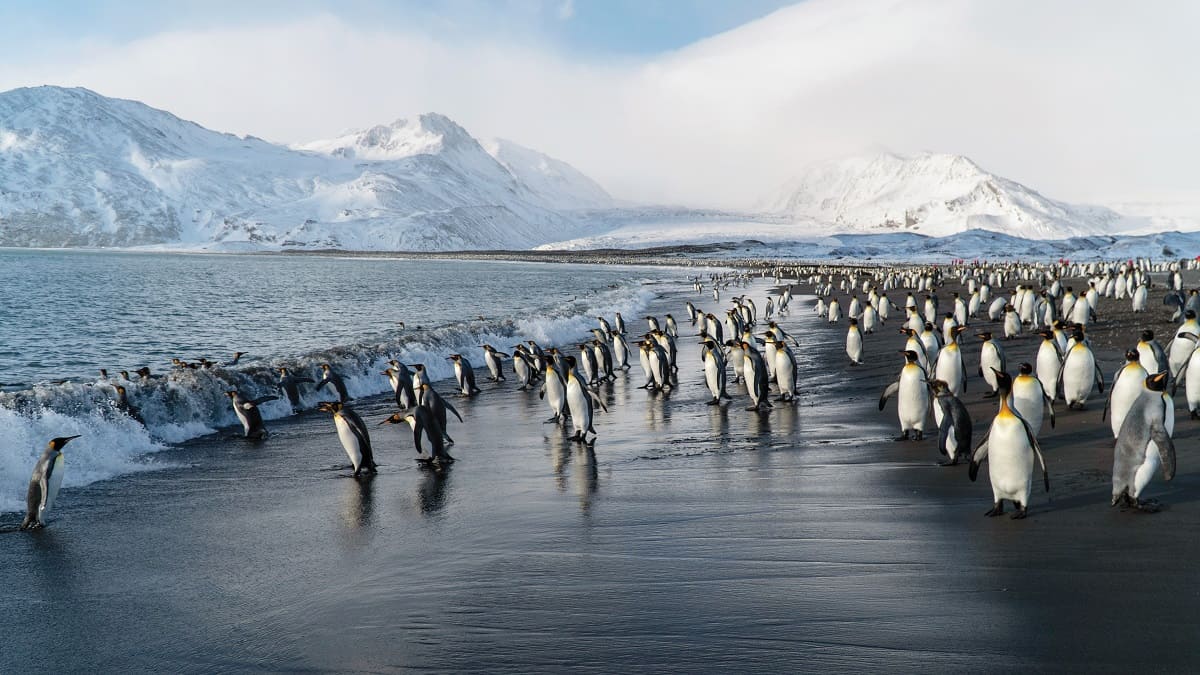 King Penguins in South Georgia
5. Antarctica expedition – exploration to the world of extremes
The best way to explore Antarctica is by ship. Don't sacrifice comfort and well-being for adventure when you can do both with an expedition cruise to Antarctica. Sail through the treeless islands and ice-cold waters on a cruise that is equipped with the right hardware and hospitality to make the most of your  trip. Visit the penguins and marine animals in a safe yet intimate environment. Enjoy the massive white mountains that almost gleam in the sunlight, make your way around countless glaciers that dot the jagged landscape and cruise through scenic passages like the Lemaire Channel. Visit the unreachable with professional expedition crew that are here to guide you through the constantly changing sea of ice.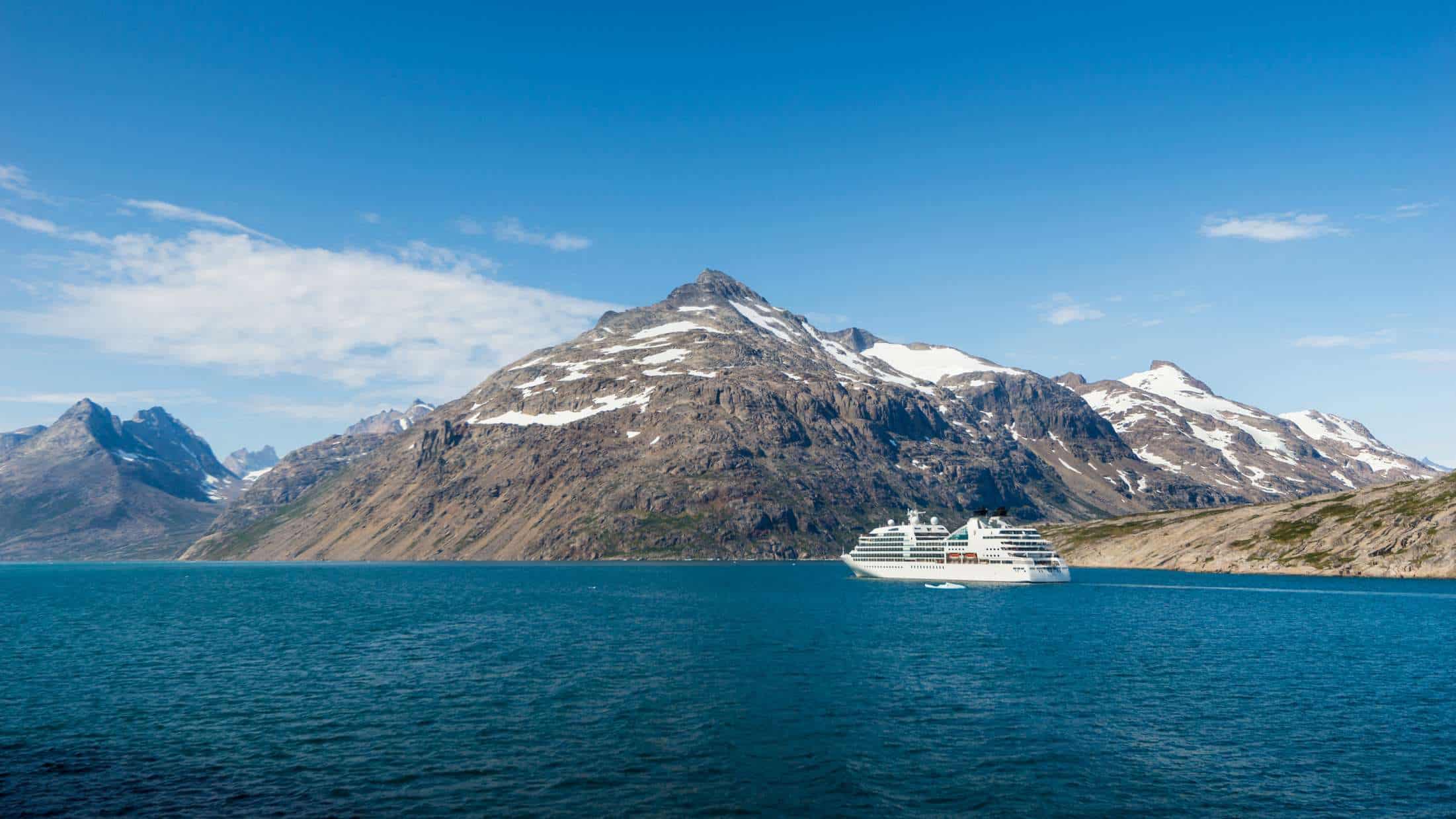 Prince Christian Sound in Greenland with cruise ship
6. Iceland and Greenland – the duo of natural wonders
Get ready to be enchanted by the rough, unusual yet charming terrain of Iceland on a cruise ship to reveal the diverse array of natural wonders accessible by boat. Cruise into the past by checking out the archaeological ruins that date back to the 10th century. If you feel like it, why not hop off and dip yourself into the warm thermal waters and indulge in mud masks and massages?  Sail across the sea to also visit Greenland, the world's largest island for a journey steeped in Viking traditions and volcanic landscape that isn't available anywhere else in the world. Teeming in Nordic history, this transatlantic cruise will take you on an adventure that is perfect for experiencing the most authentic.
A cruise sailing certainly has its advantage over a land itinerary – a hassle-free experience to remote places without sacrificing on comfort and service – akin to a floating hotel with luxury spaces, premium amenities and first class hospitality, and only unpacking your suitcase once! To find out more about your ideal cruise, get in touch with Intriq Journey.