Italian Gourmet Adventures for the Best Gastronomic Experience
Have a penchant for exquisite cuisines and a desire to savour the finest flavours the world has to offer? Then you should embark on a gourmet tour in Italy! Besides its rich history and bustling arts scene, Italy is also a land known for its culinary artistry and gastronomic heritage. Discover new places to visit for the best gourmet food experiences in Italy below! 
Gourmet Experiences in Dolomites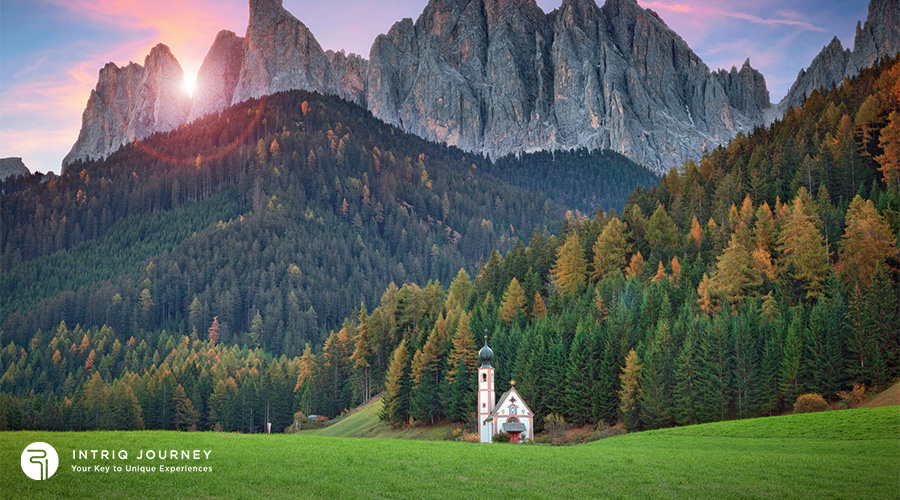 The Dolomites are a mountain range in northeastern Italy that offers a mesmerising backdrop perfect for nature lovers. But beyond their breathtaking natural beauty, these mountains are also a gold mine of culinary experiences that will captivate your senses and taste buds. 
Something you shouldn't miss out on when you're on a Dolomites hiking tour is the opportunity to savour the region's delectable cuisine. Their local gastronomy is deeply rooted in tradition, filled with hearty dishes that reflect the mountainous terrain. 
Kickstart your authentic Italian cuisine adventure with polenta, a staple of the region made of coarsely ground corn, served in various forms and often accompanied by rich game meats or a savoury mushroom ragu. 
Then, as you explore the charming alpine villages scattered throughout the Dolomites, you'll also have the chance to experience the warmth of the local hospitality at many family-run mountain huts. Dig into traditional dishes like hearty goulash and apple strudel, all while soaking in the stunning panoramic views. 
For the adventurous foodies, join expert guides on mushroom and herb foraging expeditions, where you get to learn the art of identifying these natural treasures. 
Truffle Hunting in Tuscany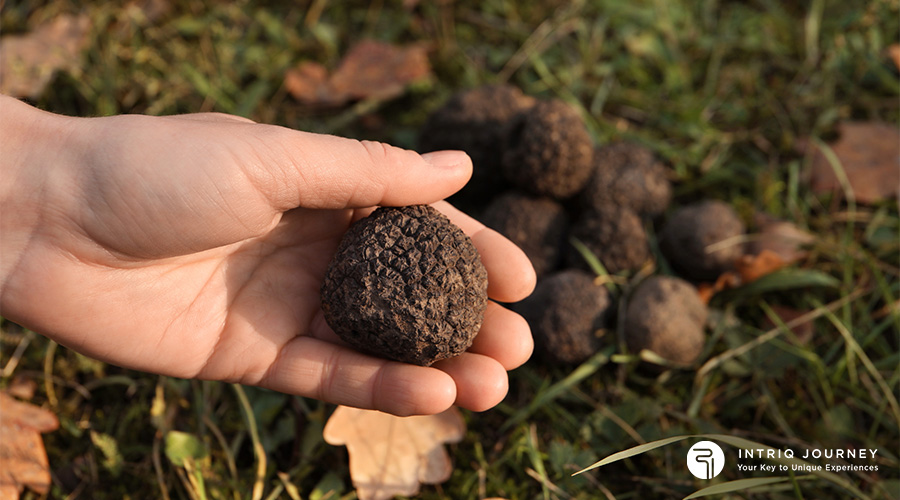 Tuscany, renowned for its picturesque landscapes and rich history, is also a truffle lover's paradise. It is famous of producing some of the world's finest truffles, and is where you can savour the best truffle-infused dishes. If you're looking for an immersive experience, Tuscany is also where you can head to for a truffle hunting adventure.
Some places to go for truffle hunting in Tuscany include:
Located between Florence and Pisa, San Miniato is a town famous for its rare white truffles. These truffles are often referred to as "King Truffles" or "white gold" due to their rarity and high market value. With the assistance of truffle hunters and their canine companions, you'll be sure to unearth some of these hidden treasures. 
Another excellent truffle hunting destination in Tuscany is volterra. This historic hilltop town offers breathtaking views of vineyards, olive groves, and rolling hills, and is renowned for its black truffles. Truffle hunting excursions here are readily available, and you'll have the chance to uncover both white and black truffles depending on the season.
Cortona is a charming town in eastern Tuscany that's surrounded by forests where truffles grow abundantly. Truffle hunting tours here often include visits to local vineyards and wineries, giving you a well-rounded Tuscan experience.
Wine Tasting Through Italy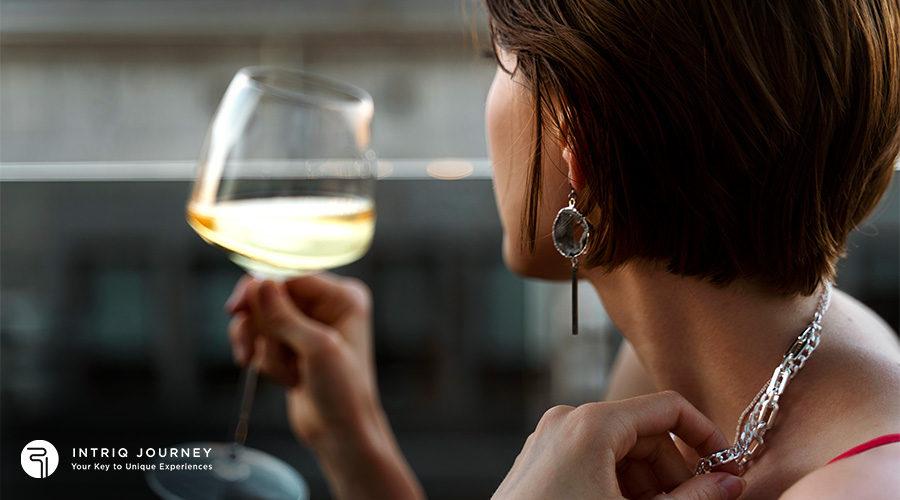 What's an Italian gastronomy travel without some wine tasting? As a country with a winemaking history that dates back thousands of years, Italy is a wine lover's paradise boasting an incredible diversity of wine varieties. 
When embarking on a wine-tasting journey through Italy, you'll discover not only exquisite wines but also the deep cultural and regional significance that wine holds in this beautiful country.
Learn More: Luxury Tuscany Tour of the Finest Vineyards
Some popular Italian wines you should taste when you're on your food and wine exploration in Italy include:
Chianti is a well-known Tuscan red wine made primarily from Sangiovese grapes, with a vibrant red fruit profile, hints of earthiness, floral notes, and a bright acidity. It is classified into several quality levels, with Chianti Classico being one of the highest. 
Barolo and Barbaresco are two of Italy's most prestigious red wines produced in the Piedmont region. They are considered among the finest expressions of the Nebbiolo grape variety. 
Barolo is often called the "King of Wines" and has robust tannins with flavours of cherry, truffle, and roses, while its more elegant counterpart, the Barbaresco, has a slightly lighter and approachable character.
Amarone della Valpolicella
The Amarone della Valpolicella, or simply referred to as Amarone, is a red wine from the Veneto region known for its rich, full-bodied, and complex flavours. It's made from a blend of partially dried grapes, and has a relatively high alcohol content ranging from 14% to 16% or more. 
Processo is a type of sparkling wine made from the Glera grape variety, and occasionally mixed with some other grape varieties. It's known for its fresh, light, and crisp flavour, as well as its notes of green apple, pear, citrus, and florals.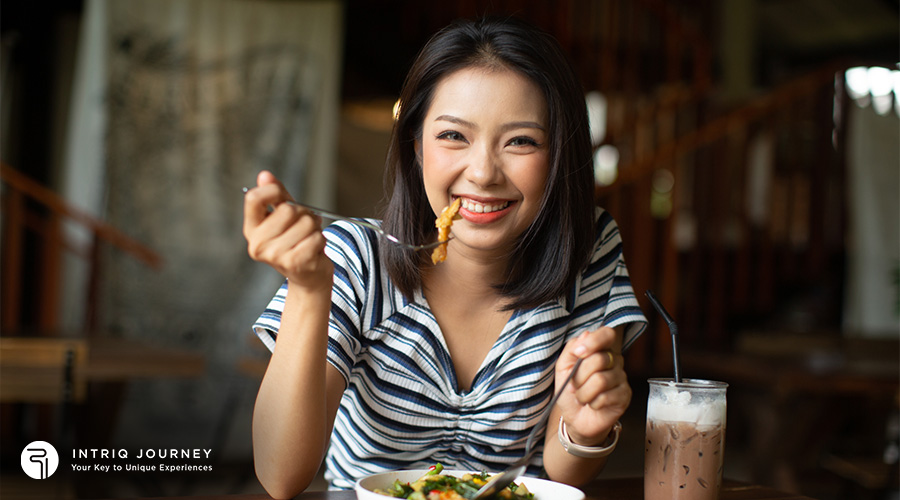 From savouring the rich flavours of regional dishes to exploring the diverse food markets and vineyards, Italy offers a gastronomic experience unlike any other. 
Whether you're a seasoned foodie or a beginner to Italian cuisine, the country's culinary treasures are sure to leave an indelible mark on your taste buds and heart. So, it's time to pack your appetite and set forth on luxury Italian culinary tours with Intriq Journey today!