Four Seasons recently completed the second phase of its hotel transformation with the addition of two exciting F&B establishments. Joining the hotel's collection of Michelin-starred dining destinations are ARGO and Gallery. The former is an innovative new cocktail bar at the helm of local award-winning mixologist Summer Lo and Lorenzo Antinori, Beverage Manager of the hotel and Beverage Ambassador of Four Seasons Asia Pacific, while the later offers comfort food with a local flair and becomes the first hotel in the city to collaborate with the specialty coffee brand from Tokyo Omotesando Koffee.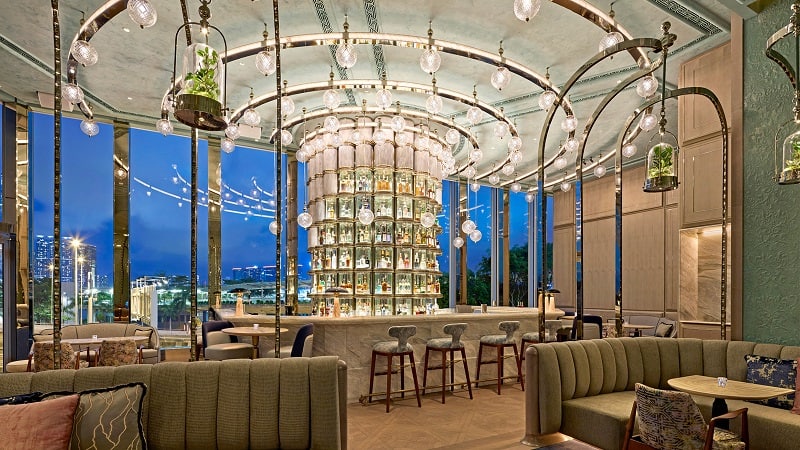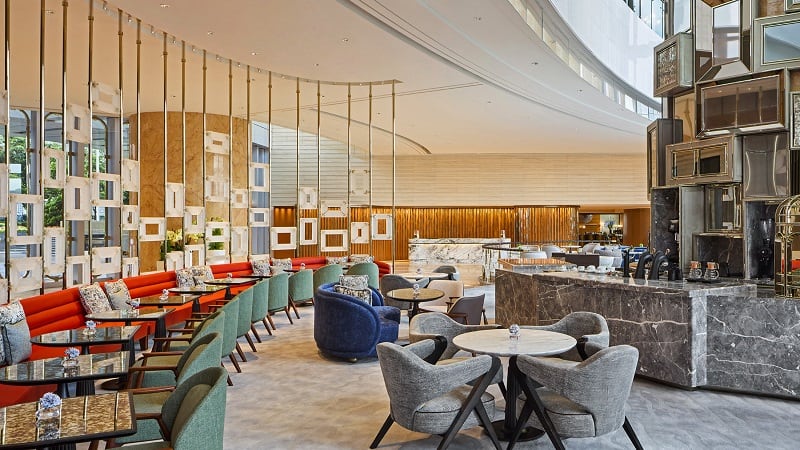 Apart from the dining outlets, the hotel has gone through a complete renovation of the guest rooms and suites to offer an unparallel intimate experience. The new design is refined to provide a sense of tranquility and calmness while embracing high-end technology, offering the required haven from the hustle and bustle of the city. Having the most Michelin stars under one roof in Hong Kong, you will be spoilt for choices when comes to satisfying your palate.
On the sustainability front, the hotel only uses biodegradable straws made of potato starch in all restaurants and banquet facilities. Beyond separating recycling, food and non-food waste, the Hotel donates excess food to the non-profit Foodlink to provide hot, wholesome meals to those in need, and returns excess food waste to the ecosystem through aquaculture feed. Going digital with brochures and providing guests digital access to thousands of publications through Press Reader are part of Four Seasons on going effort to reduce paper waste.
As a Preferred Partner of Four Seasons, Intriq Journey can top up Preferred Partner amenities same as Room Rate on Four Seasons brand websites. 
1. Room Rate
Book through Intriq Journey the following room only rate in order to combine with Preferred Partner special amenities including upgrade to selected category either at time of booking or at time of check in subject to availability.
➡️ Renovated Deluxe Peak View Room (45 sqm) from HK$ 2,900  + 10% (upgrade to renovated Deluxe Harbour View room)
➡️ Renovated Superior Harbour View Room (39 sqm) from HK$ 3,050  + 10%
➡️ Renovated Superior Harbour View Suite (68 sqm) from HK$ 5,800 + 10% (upgrade to renovated Premier Harbour View Suite)
➡️ Renovated Premier Harbour View Suite (91 sqm) from HK$ 6,600 + 10%
Valid for anytime but prices subject to fluctuation (matches Room Rate on Four Seasons official website)
Suite guest will have Executive Club Lounge access or daily HK$ 1,000 dining credit for use in The Lounge or in-room dining when the lounge is closed.
Cancel by 6pm one day before arrival with no fees
2. Preferred Partner Suite Indulgence
Until 31 Dec 2022, book 3 days in advance for newly renovated Superior Harbour view suite (68 sqm) and above to enjoy 20% off Room Rate (from HK$ 4,480 + 10%), combinable with Preferred Partner amenities.
Call us now at 2885 2181 or WhatsApp or Email to enjoy attractive prices and benefits.