Lavaux Vineyard Terraces
Lavaux Vineyard Terraces is a stunning UNESCO World Heritage Site located in Switzerland along the shores of Lake Geneva. The terraced vineyards stretch over 830 hectares and are home to numerous wineries producing some of Switzerland's finest wines.
The history of Lavaux Vineyard Terraces dates back to the 11th century when monks from the nearby Abbey of Saint-Maurice began cultivating grapes in the region. Over time, the terraced vineyards were constructed, and they have been continuously maintained ever since.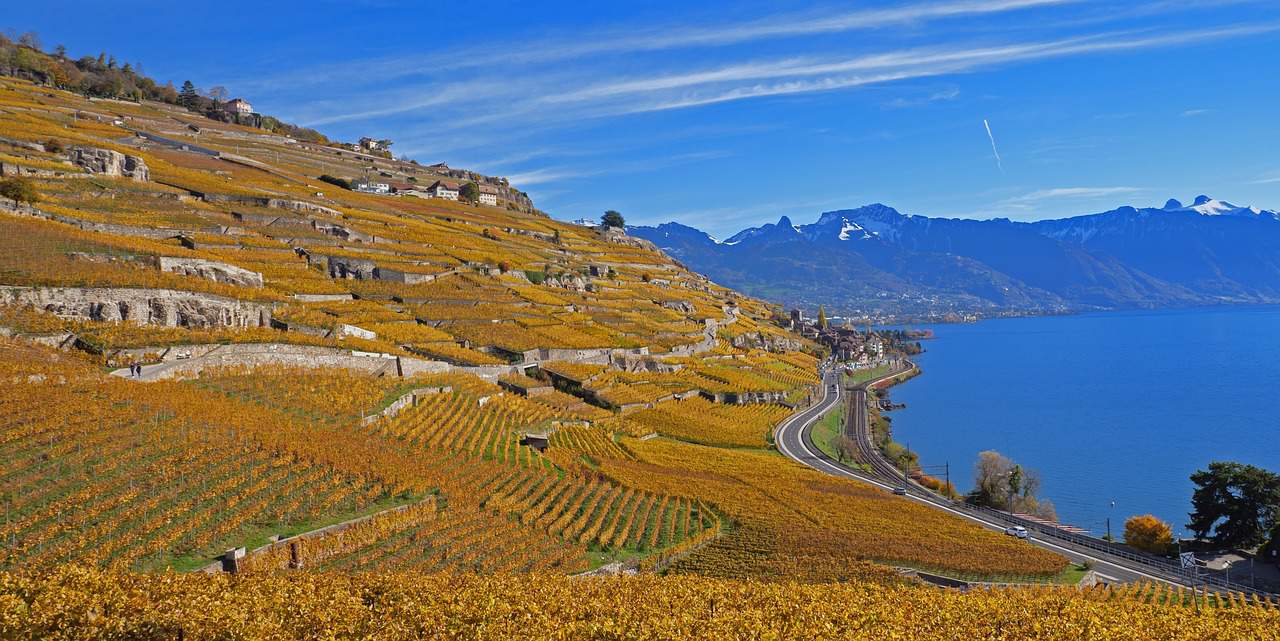 Visitors to Lavaux can explore the vineyards on foot or by taking a scenic train ride that winds through the terraces. The area also offers a variety of hiking and cycling trails with spectacular views of the lake and the surrounding Alps.
Apart from wine, the region also offers culinary delights such as cheese, chocolate, and other locally produced goods. Lavaux Vineyard Terraces is a must-visit destination for wine enthusiasts, nature lovers, and anyone seeking a unique and beautiful cultural experience in Switzerland.