Planning a Luxury Trip to Balkan
Tucked in the southeast corner of Europe, the Balkan region is where giants of history crossed paths, each leaving its influence, each giving its 8 countries their unique heritage, culture and charm. This is where avid travellers can fulfil its quests for off the beaten track experiences. It is not uncommon to be exploring a stunning UNESCO World heritage site without any other tourists. And while it is still a very cost-effective destination, you can enjoy the luxury of a privately guided in-depth tour!
From being the meeting points of medieval catholic west and the Eastern Orthodoxy; to the battle ground of the Venetian and Hapsburg with the Ottomans Turks; to becoming the only non-aligned Eastern bloc during the Cold War; to some the most ravaging wars in the 2 decades just past, history has not been kind to Balkan. But it leaves behind wonderful heritages and stories waiting for the most discerning tourists to enjoy.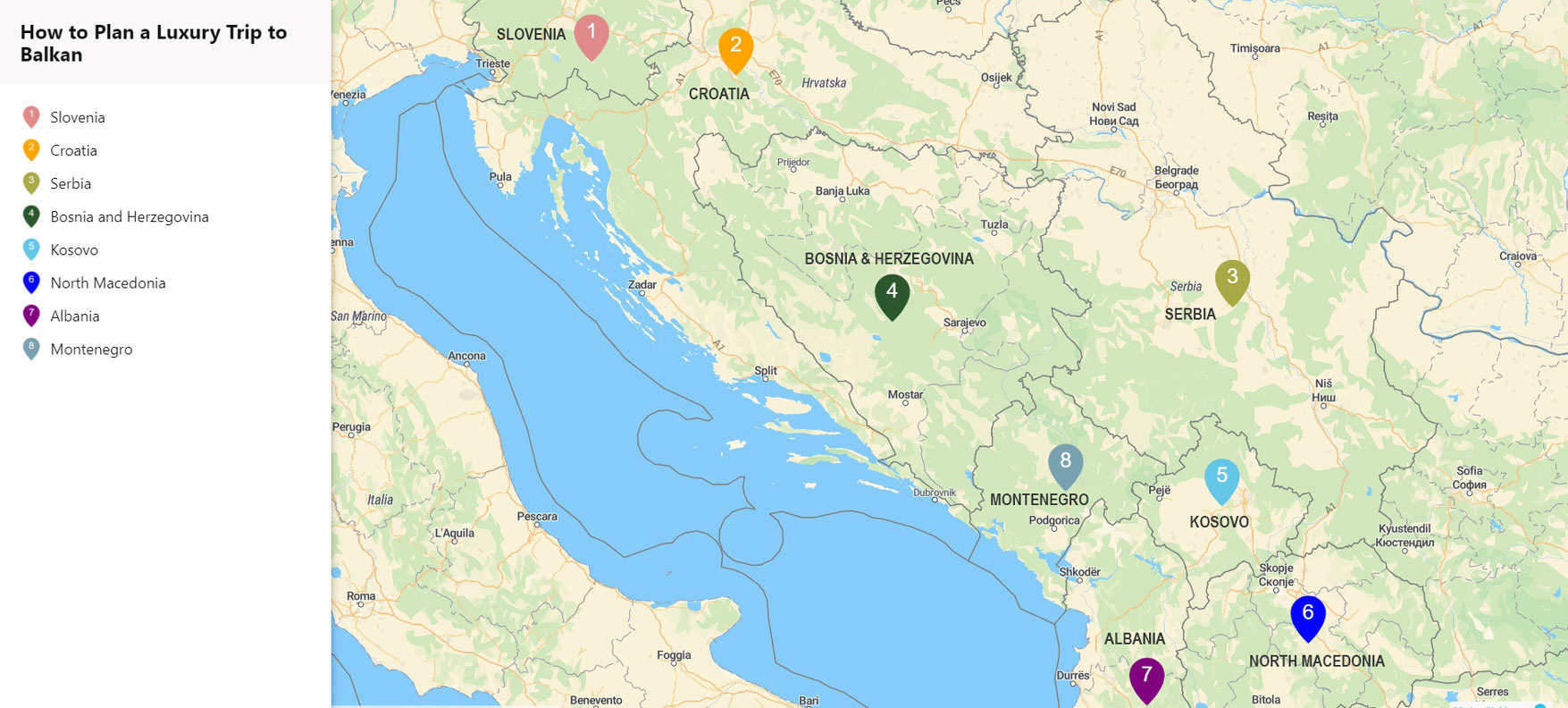 Slovenia
Slovenia is perhaps the most European of all the Balkan countries and has much more Hapsburg influence than Turkish. The capital city Ljubljana is hip with outdoor cafe and chic restaurants beautifully sandwiched between the mountains and Sava River. The renowned Viennese Secession architect left behind many stunning works in the city.
The focal point of natural beauty is without doubt Lake Bled but it is getting crowded with tourists. Quickly move into the remote part of the Julian Alps where lovely alpine villages offer Relais & Chateaux hotels and restaurants. Enjoy wonderful hiking while indulging in luxury and gourmet.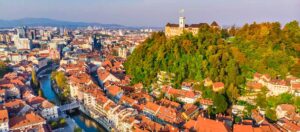 Croatia
Many compares Croatia to Italy before mass tourism. And rightly so. The Dalmatia Coast is dotted with wonderfully preserved Venetian Medieval towns such as Split and Dubrovnik and islands like Hvak and Korcula. And Plitvice National Park is not to be missed for its waterfalls and cascading pools of beautiful waters. Many liken it to be Jiuzhaigou of Eastern Europe.
The best kept secret of the country is perhaps Istria, a truly world class epicurean destination. With Alba in Northern Italy, they are the only 2 places in the world that produces the rare white truffles. Its olives oils rank with Tuscany to be the world's best. And honey is another secret pride of the region. And all these combines with innovative local chefs and fine regional wine.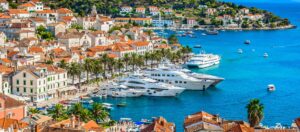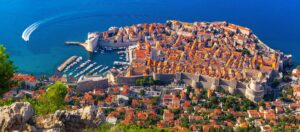 Serbia
As you move east and south, the influence of Eastern Orthodox churches and Ottoman Islam starts to become noticeable. In Northern Serbia, you can find 2 gems for Art Nouveau architecture – Subotica and Novi Sad. And some of the most beautiful Orthodox Monasteries are found in its south, the cradle of Serbia with the UNESCO World heritage sites of Studenica Monastery. And just over 1-hour drive away is Novi Bazaar where you will be mistaken for being in Turkey.
The capital Belgrade is also fast joining the pace of other European capital with interesting and charming restaurants and bars while retaining its distinct eastern ambience.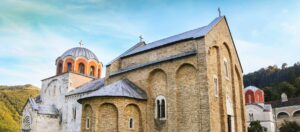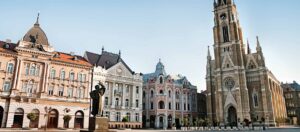 Bosnia & Herzegovina
Yes, it is now peaceful and safe! And the capital city of Sarajevo is perhaps the most charming of all Balkan capital cities with endless tales of the dramatic recent history. Afterall, it is here where World War One started and you can still retrace the assassination of Archduke Franz Ferdinand which started it all.
Another gem of the country is Mostar. Even if it were in Turkey, it would be a stunning Turkish old town to visit. The famous medieval 427 years old bridge, Stari Most destroyed during the Balkan War has now been rebuilt to its former glory.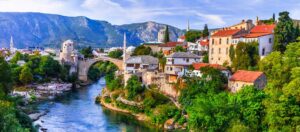 Kosovo
Again yes, it is now peaceful and safe to visit. Torn between its distinctly Albania heritage and recent Serbian occupation, this is where reminder of the Balkan conflict remains fresh and its stories most interesting.
Today, Kosovo is one of the world's newest nation and a small one. But it is endowed with 4 UNESCO World heritage sites with Pec and Gracanica Monasteries being easy and outstanding visits. And you will probably be exploring it without any other tourists.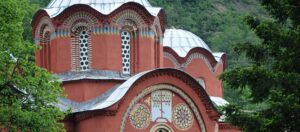 North Macedonia
There is perhaps one best word to describe Skopje, the country's capital – bizarre! In this relatively small city, literally hundreds of statues some as high as 20m adorned its public square and streets. Its appeal is highly debated, but nevertheless a sight to behold!
The true beauty of the country lies in the south in Lake Ohrid. The ancient city of Ohrid is crammed with well-preserved historical houses, monasteries and forts set between the lake and the forested mountain.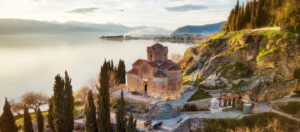 Albania
This could be the highlight of the whole Balkan tour and perhaps, it deserves an in-depth trip by itself. Before the fall of Berlin Wall, this country ranks with North Korea to be the most reclusive country and its then crazy dictator Enver Hoxha makes Stalin and Mao sound benevolent and open. It left behind so many interesting tales that a visit to the country is extremely interesting. Do not miss the Bunker Art Museum in Tirana.
It is also well endowed with fabulous historical sites. The highlight of the country is certainly Berat, an UNESCO World Heritage site, it is a visual treat of a medieval town sandwiched between river and mountains with stone walled houses and cobbled streets, lovely churches and mighty castle. Onufri Museum is not to be missed.
Gjirokaster is another medieval city of stunning setting and here the story of Enver Hoxha, being his birthplace add further colours. For even the most jaded Roman Ruin visitors, Butrint is still well worth a visit.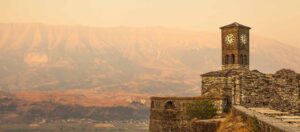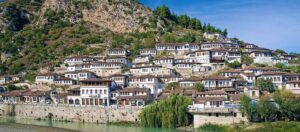 Montenegro
This tiny country is perhaps a befitting end to a Balkan adventure. The famous luxury resort chain Aman has a property here, Aman Sventi Stephan. It is a perfect base to explore the stunningly beautiful Kotor Bay, the interior ancient capital of Cetinje or many adventure activities among its hidden canyons.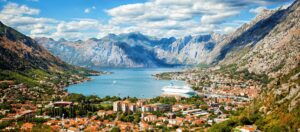 Recommended Itineraries for Luxury Private Tours
With 8 countries each with its many highlights, what is the best itinerary? Below are two recommended journeys.
1) Hiking and gourmet indulgence in Slovenia and Croatia
Start with Ljubljana before heading out for hiking in the Julian Alps including Lake Bled. Do indulge in the pampering of Relais and Chateaux hotels and restaurants. Then, drive south into Istria for a world class gourmet experiences before continuing south the Dalmatian Coast visiting Split and Dubrovnik with detour to Plitvice National Park and Mostar in Bosnia.
2) Europe's last frontier – Serbia, Kosovo, North Macedonia and Albania
Start with Northern Serbia visiting Belgrade and the Art Nouveau gems of Subotica and Novi Sad. Then drive south to the cradle of the country, Studenica and the Turkish medieval town of Novi Pazar. Cross into Kosovo via Montenegro and visit its UNESCO World Heritage sites before continuing into North Macedonia. Be "wow" by the statues in Skopje before enjoying true beauty in Lake Ohrid. End the trip in Albania with Berat, Gjirokaster, Burtrint and finally its capital Tirana where the crazy stories of Enver Hoxha are told.
3) End with indulgence in Aman Sventi Stephan in Montenegro
For those with more time and wish to end the trip with luxury – both recommended trips above are within 2 to 3 hours drive to Aman Sventi Stephan.
Written by Intriq Journey