Start planning a quarantine-free luxury holiday to Switzerland with our detail guide on Vaccinated Travel Lane (VTL) scheme. Our luxury travel specialists are delighted to help you every step of the way as we curate a hassle-free and memorable journey tailored to your needs.
What is VTL?
Who is eligible for VTL?
What are the requirements of VTL travel?
What are the VTL destinations?
Intriq Journey's bespoke journeys to Switzerland
FAQ
About Intriq Journey
---
What is VTL?
In October 2021, the Singapore government introduced Vaccinated Travel Lane (VTL) scheme to allow quarantine-free travel between Singapore and a list of VTL countries.
Who is eligible for VTL?
Fully vaccinated Singapore travelers (including citizens and residents) are eligible to travel via the VTL scheme with a Vaccinated Travel Pass (VTP). Speak to our luxury travel specialist for the most updated information on the VTP.
What are the requirements of VTL travel?
Each VTL country, or region of the country, has its own set of testing and quarantine (if any) requirements. As of the time of writing, Switzerland has no quarantine requirement for VTL travelers. Speak to our luxury travel specialist for the most up-to-date information.
What are the VTL destinations?
The VTL scheme first started with Germany and Brunei in October 2021. It has very soon been extended to over 10 countries including popular European travel destinations such as Switzerland. For the most updated list of VTL countries, check out the VTL page on the Singapore government.
---
Our bespoke journeys to Switzerland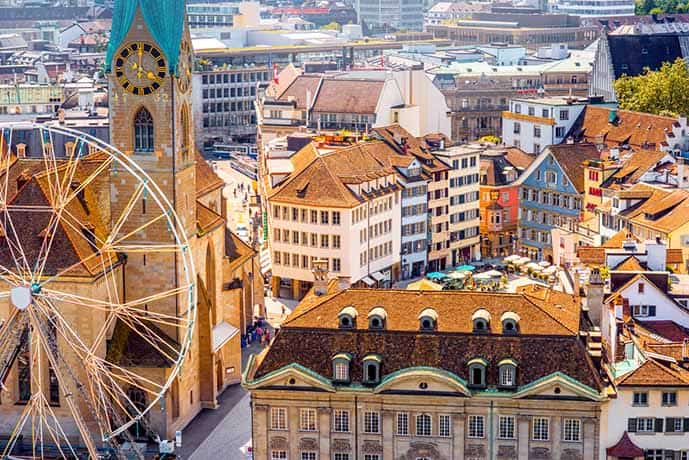 Being one of the most picturesque countries in Europe, Switzerland has a lot to offer. Whether you are looking for an adventure through breath-taking alpine landscape, or a fulfilling holiday with immersive cultural and festive experience, Switzerland is the destination for an enjoyable and memorable journey.
To better cater the needs of our discerning travelers in the new normal, our travel specialists have carefully curated a couple of new Switzerland itineraries to the less beaten places, with more immersive experience and a slower pace.
8 Days Rustic Eastern Swiss Charm
Journey into East and South Switzerland with landscapes of gorgeous lakes and spectacular peaks. Experience the authentic rural customs and traditions in well-preserved Swiss villages – something that you cannot experience in major tourist spots in central and western part of the country.
Ride the panoramic Bernina Express train through the UNESCO listed Rhaetian Railway. Enjoy a fantastic 360-degree view to Germany, Australia, Liechtenstein and Switzerland from the Hoher Kasten Peak
Designed for those interested in: Outdoor & Adventure, History & Culture, Rail Journeys
8 Days Wintry Switzerland – From City To Mountain
Specially curated for an immersive Swiss experience in the winter season (from November to end of April). This snowy wonderland has the world's best range of Ski and winter activities.
Embark on an adventure at the Glacier 3000, known for the "Peak Walk by Tissot" suspension bridge. A wide range of fun winter activities such as dogsledding, skiing, hiking with huskies, paragliding, forest escape game are also possible.
Designed for those interested in: Family Travel, Winter Wonderland
11 Days Switzerland Grand Tour By Rail
Our journey takes in some of the best that Switzerland has to offer, from beautiful historic cities like Lucerne, Lausanne, Bern and Zurich, to an incredible natural landscape of alpine mountains and glaciers, lakes and rivers, accessible by an extensive network of cable cars, gondolas, cogwheel trains and boats.
Enjoy the picture-perfect Swiss Alps with luggage transfer service between hotels for a hassle-free train journeys
Designed for those interested in: Gourmet & Wine, Off the beaten, Nature & Wildlife, History & Culture
These are example itineraries that we create to give you an idea of the kind of holiday you might have. Speak to our luxury travel specialist so we can curate an itinerary tailor to your interests completely. Browse all our itineraries to Switzerland here.
On top of our unique curation of experiences, you can enjoy an elevated experiences at some of the most luxurious hotels in Switzerland. With our preferred partner status with over 10 luxury hotel brands, you are entitled to exclusive benefits such as complimentary room-upgrade, daily breakfast for two, US $100 hotel credits per stay and other VIP amenities. Learn about some of our Switzerland Hotel Partners offers here.
---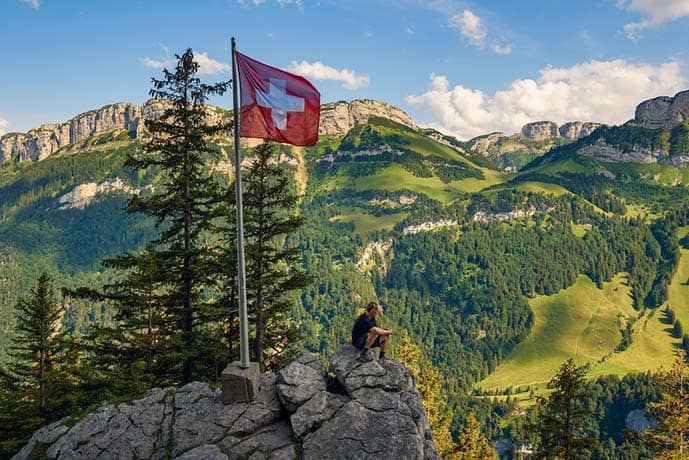 FAQ
Q: Why should I book with Intriq Journey for my post-Covid holiday?
In the changing world of the new normal, we understand that getting up-to-date with the latest entry requirements & handling all the paperwork can be a pain point for some of our guests. To help you book a holiday with confidence, we will:
inform you of all entry requirements (no. and types of tests, quarantine requirement if any), and T&Cs specific to your trip during the proposal stage
provide a checklist on all entry & exist requirements from the start to the end of the trip
provide assistance to handle paperwork with a fee, as long as we have the necessary information to do so, and are not limited by confidential information, e.g. if access to your Singpass account is required.
Q: Are there any flexible cancellation policies in the event of changing COVID situation?
With Intriq Journey, you can book with confidence knowing that you need to pay a 10% deposit to secure your trip. We allow full cancellation refund or postponement up to 30 days before departure for changes related to COVID-19.
As each of our journeys is wholly personalized and bespoke, there may be some exceptional cases where some elements of your trip may incur a non-refundable cost. If this is the case, we will be very upfront and inform you before booking to help you make informed decisions.
Q: Do I need to keep an eye on the changing entry requirements after I sign up?
With our extensive network on the ground, we are keeping tabs on the fluid situation at all times. From testing requirements to VTL flights availability, so that you don't have to.  For the past 2 years, our team has tirelessly familiarized ourselves with the travel process in the changing environment. We are also one of the first to travel via the VTL scheme to equip ourselves with the first-hand experience so your holiday will be as effortless and hassle-free as possible.
Q: What if I am tested positive during my journey?
As with the latest measure effective 24 January 2022, if a fully-vaccinated traveller test positive for COVID-19 in the last 7 days before departing for Singapore, the person can proceed to travel with a new negative COVID-19 PCR test or professionally-administered ART result more than 72 hours before the departure.
In short, there is no need to extend your trip for another 14 days in the event of a COVID infection. The general advice from Spain local authorities is to self-isolate at your hotel and wait for the negative test result for traveling back to Singapore. Our partners on the ground will be able to take care of your needs and provide necessary logistics. We would also recommend getting a suitable travel insurance for added protection.
Q: What if my trip has to be cancelled in the event of COVID?
We would recommend getting a travel insurance for added protection.  And we will, of course, also try our best to negotiate with our partners and given our strong relationship, can help.

About Intriq Journey
Intriq Journey is a boutique travel agency specialized in bespoke travel planning and tailormade journey. We have decades of experience on planning luxury travel journeys for well-travelled and discerning clientele in Asia. We are a member of the invitation-only Virtuoso network of luxury travel professionals, as well as a preferred partner of over 10 luxury hotel brands worldwide.