Over the past few months, many countries have started to welcome international travellers again, with relaxation of entry requirements. While many are thrilled by the prospect of embarking on a long-awaited journey abroad, some, especially prudent parents of little ones, understandably may still have reservations about traveling in the new normal.
So, what is it like to be traveling in a world where the rules are changing? We invited our guest Joleena, who set out for a Hawaiian holiday in January, to share her recent experience of her journey of a tropical escapade.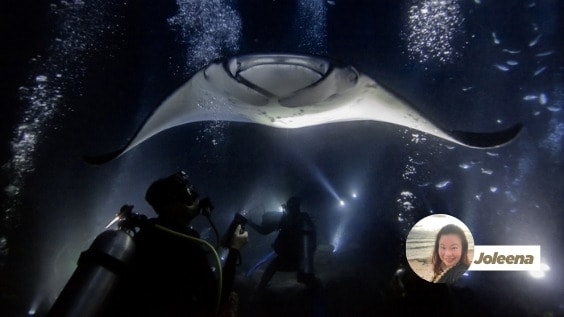 How does it feel to be traveling again?
J: Emotional and thankful. After being grounded for two years, the thrill of boarding a plane and exploring a new destination was almost unbelievable.  The simple act of checking in my luggage at the SQ counter in Terminal 3 almost brought tears to my eyes.  I recognized that not many people have the freedom nor ability to travel, so I am grateful that I had the opportunity to spend my festive season in Hawaii.  It was liberating and almost felt like an expedition to go on long-haul travel!  I will never take travel for granted again.
What is the biggest difference of traveling pre & post-Covid?
J: Those days of last-minute travel decisions are over.  Post-pandemic travel requires immaculate planning, allocation of time for PCR pre-travel tests and printing of documents, the discipline of self-testing and also sacrifice on indoor activities and avoiding crowded places.  It is no longer feasible to snatch the cheapest air ticket offer and jump onto the plane to our weekend destination.  The detailed logistics and continency planning will take weeks!
I also learnt to be very selective about the type of activities and destinations to visit.  Quality is definitely more important than quantity now.
Do you think the trip's worth it?
J: Yes!  The trip was like food for my soul.  It was not a simple vacation, but rather, an affirmation of my passion for the tourism industry.  The thrill of discovering a new destination and returning to the skies was exciting.  But above all, the grand escape from Singapore was a mentally and emotionally enriching experience for me.
Any suggestions for those who are about to hit the road again?
J:  Unless you are traveling to a destination with a lot of domestic support, I would highly recommend engaging a travel planner.  With thanks to Intriq Journey, my trip was well-planned and everything went like clockwork, so there I thoroughly enjoyed my vacation.  Winnie Sum, my travel designer, took away the pain of navigating travel restrictions, curated a dream itinerary based on my passion points and prepared a detailed briefing note for my daily reference.  This gave me total confidence and absolute peace of mind, which allowed me to relax and enjoy myself to the fullest.
The folly of attempting to plan a Hawaiian sojourn during the height of Omicron would have caused a nervous breakdown without Winnie's help!
Not only was Joleena keen to share her delightful experience to encourage others to travel soon, she also shared some of her favourite experiences which made this trip unique and memorable:
1. Being an Advanced Scuba Diver, my favourite is the Night Experience with Manta Rays.  That was truly unique and magical that I could get up close & personal with these gentle giants.
2. Heli Tour:  This is a brilliant activity because I could enjoy aerial views of the active volcanoes and waterfalls…  But 2hrs was a bit too long so I got restless after 1hr.
3. Germaine's Luau:  The Plumeria package was perfect!  I loved my front row seat and VIP access to the bar/ buffet line.  It was really fun too!
4. Polynesian Cultural Centre:  Although I loved learning about all six Polynesian cultures and traditions, it was a bit crowded and very hot.  Don't get me wrong:  I loved this too!  It's just that I prefer the Germaine's Luau.
Our team of luxury travel specialists are among the first to return to the skies when the VTL scheme launched in October 2021. Speak to us to learn more and start planning your one-of-a-kind journey to rediscover the world now.