The World's Largest Waterfall, Victoria Falls
Victoria Falls, also known as Mosi-oa-Tunya, meaning "the smoke that thunders," is a true wonder of nature. Located on the border between Zambia and Zimbabwe, this magnificent waterfall is a breathtaking sight to behold.
The Falls span over 1.7 kilometers wide and drop 108 meters into the gorge below, creating a misty spray that rises high into the air, visible from miles away. The sound of the falling water is so powerful that it can be heard from a distance of 40 kilometers.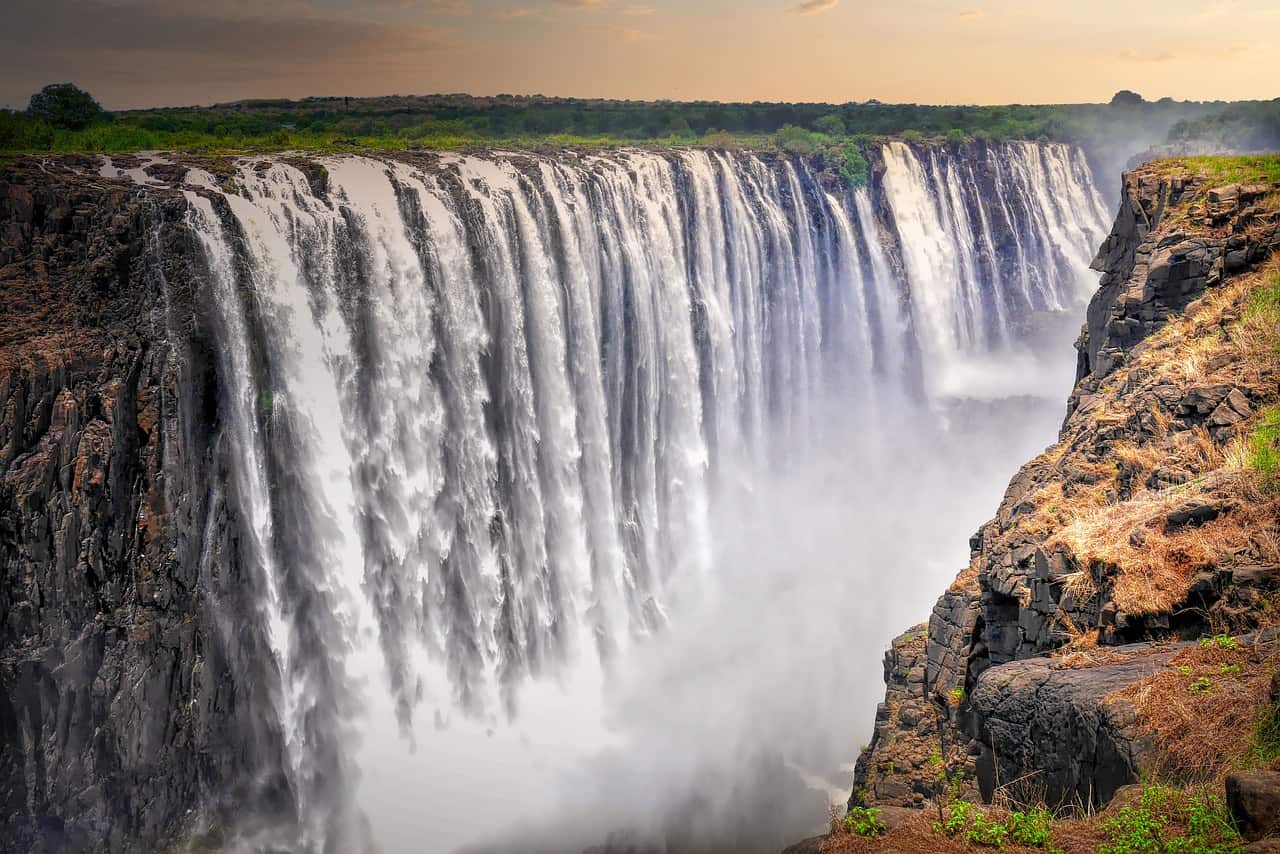 Visitors can take in the stunning views of Victoria Falls from various vantage points, including the Knife Edge Bridge, Devil's Pool, and the Boiling Pot. The sheer scale and beauty of the falls are awe-inspiring, making it a must-see destination for any traveler.
As well as admiring the natural wonder of Victoria Falls, visitors can also enjoy a range of activities in the surrounding area, such as bungee jumping, helicopter rides, and wildlife safaris. With its luxurious accommodations and breathtaking natural beauty, Victoria Falls is a destination that is sure to leave a lasting impression on anyone who visits.