5 Unforgettable Natural Wonders of South Korea
South Korea is a mesmerising land of beauty and culture. With its vibrant cities, colourful temples, and unforgettable natural wonders within South Korea, it is easy to see why South Koreans are so proud of their rich history. From Jeju-do Island's emerald green beaches to the captivating white cliffs of Guryongsan National Park, South Koreans have plenty of natural sights to explore.
Whether you're out for a leisurely afternoon at Daewangam Park or trekking the mountain trails of Seoraksan National Park, South Korea's unparalleled beauty never fails to awe and amaze. A trip to South Korea is sure to be an unforgettable experience that won't soon be forgotten!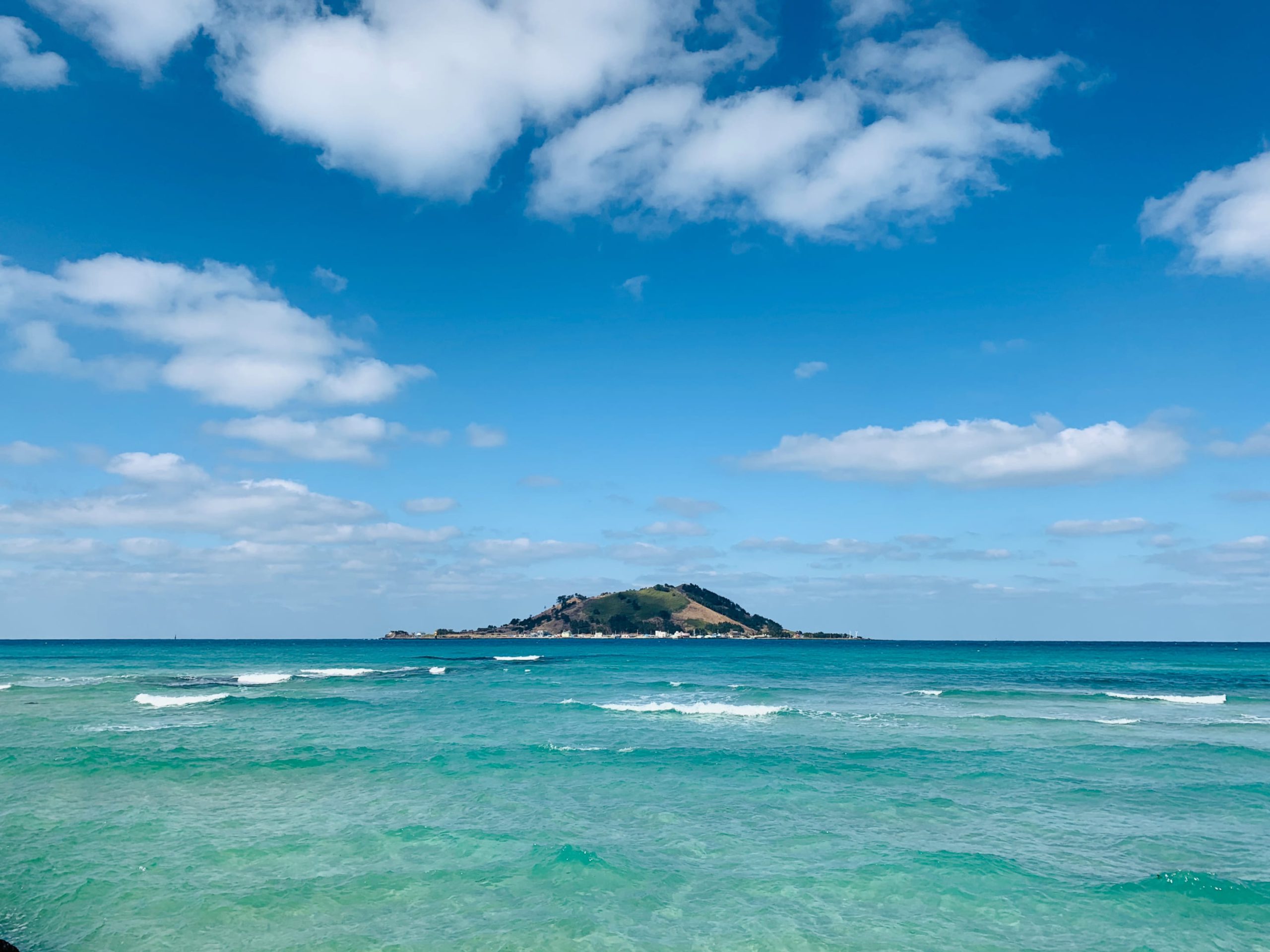 A Must Visit: Jeju Island
Jeju Island in Korea is a natural paradise that you won't soon forget. Its volcanic island beauty is on display everywhere you turn and it's no wonder why it captivated travellers from all over the world. The natural beauty of this island will leave you awestruck, and it provides endless activities that can keep you enchanted during your stay.
Biking along Jeju's seaside shores is an absolute delight, and stopping to enjoy the island's stunning views only adds to the experience. Whether you're hiking the dormant crater or exploring more of the natural grottos, a visit to Jeju Island offers something for everyone looking to engage their natural curiosity!
Yongduam
Yonduam Rock is a volcanic rock that is shaped like a mythical dragon. Standing at this majestic site will make you feel like you have stepped into a fairytale—it's easy to see why so many Koreans regard this spot with awe and respect.
There are various legends associated with Yongduam Rock and hearing these stories adds an extra layer of enchantment to an already stunning spot. As you take in the beauty around you, don't forget to look through your camera lens and capture the breathtaking view for posterity.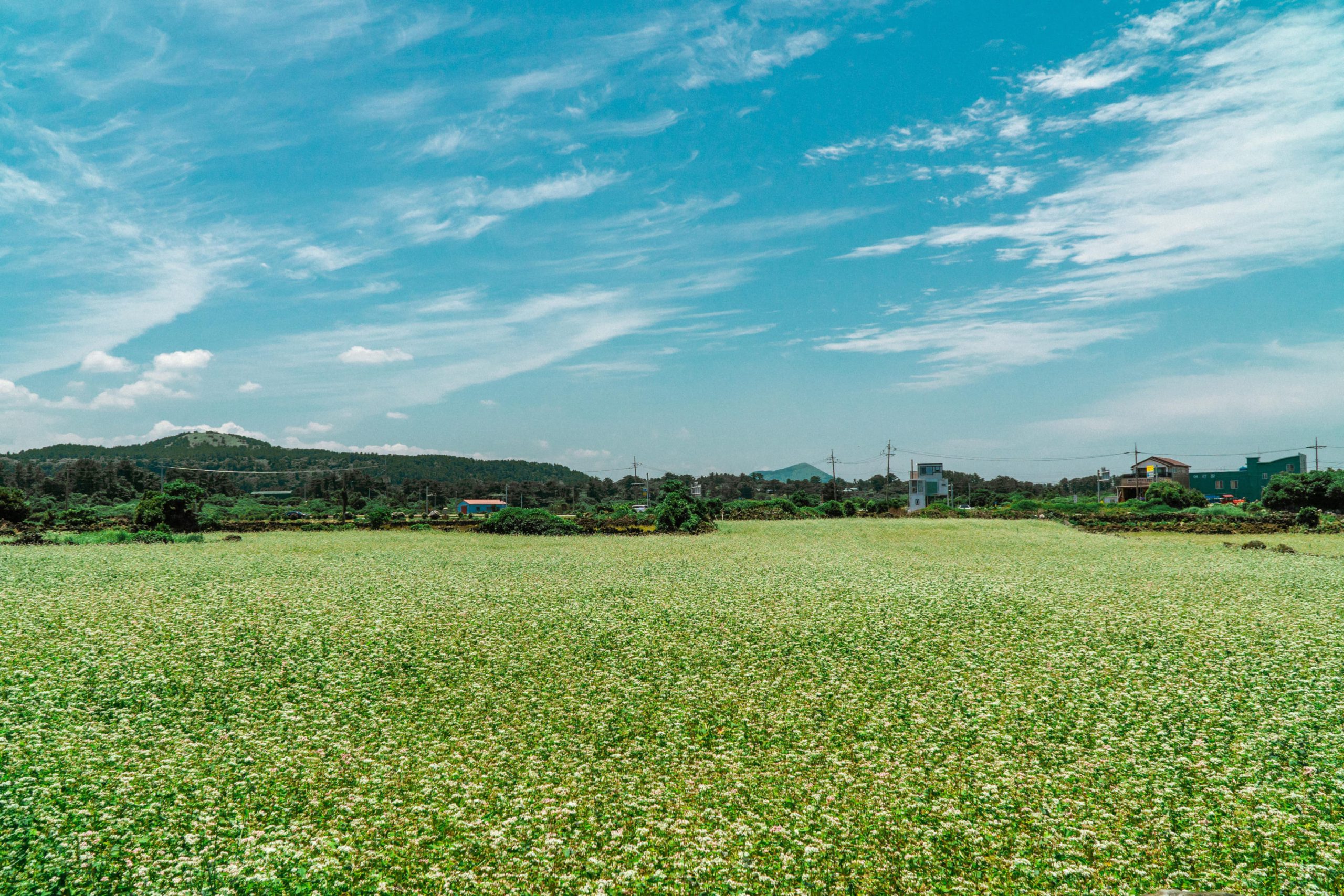 Jeonbang Falls
The cool atmosphere that surrounds the falls creates an incredibly peaceful environment and it's the perfect place to take some time away from life's hectic pace. The beauty of nature on display at Jeonbang Falls is like nothing else, with lush greenery spiralling around the rocky waterfalls you're sure to be awe-struck. A visit to this Caribbean-like destination is sure to transport you to another world for a day – a getaway you won't soon forget!
Hallasan Mountain
Located on Jeju Island in South Korea, it is the tallest mountain peak in the nation and provides visitors with a breathtaking panorama of lush green valleys and tranquil blue seas. The trail to Hallasan stretches along its edges, offering spectacular views of its surroundings and allowing hikers to connect with nature and observe some of the native species of flora and fauna living there.
Along the way, you can also take time to appreciate the mineral springs that provide natural healing for tired travellers looking for respite from their long journey.
Find the Beauty of Nami Island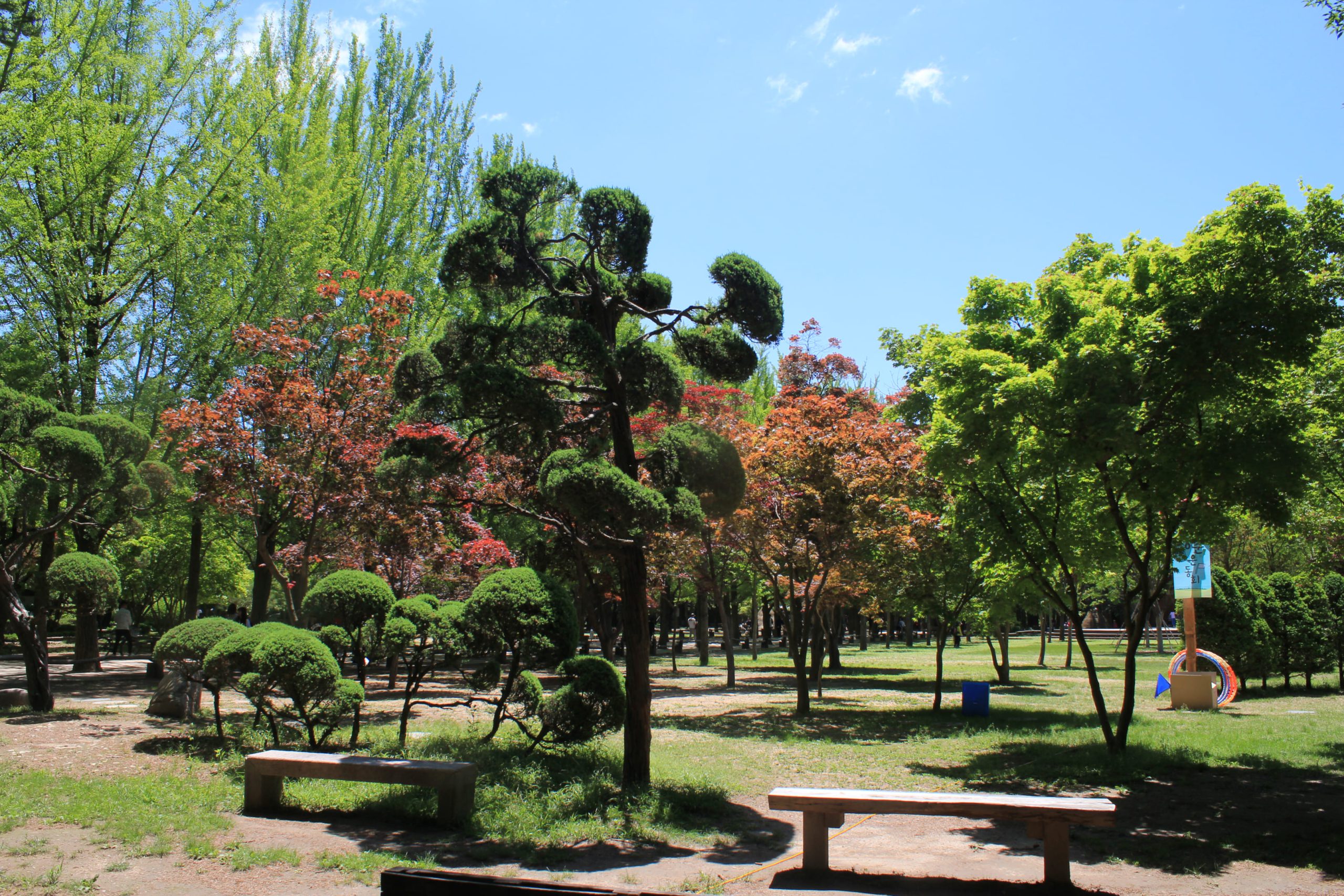 If you're looking to escape the busy city life, Nami Island is your destination. This secluded escape just outside of Seoul allows you to take in the beauty of nature along the banks of Bukhangang River while connecting with friends and family.
It can often be a challenge to find time to slow down and take in nature, but at Nami Island, organising a private Korea tour can provide the opportunity to do exactly that; this particular island is home to many activities, like cycling or hiking along its numerous trails, so you'll see why it has become an oasis for those seeking to escape their everyday lives.
Garden of Morning Calm
The Garden of Morning Calm in Nami Island is a beautiful haven of tranquillity and nature. As soon as you step foot into this beautiful garden, you will be surrounded with beautiful flowers, whispering trees and fluttering butterflies. The pleasant atmosphere makes it the perfect spot to relax and ponder life's big questions. Whether it's day or night, the beautiful scenery strikes your heart and captivates your imagination. Enjoy a peaceful moment of stroll around this gorgeous spot to appreciate the wonders of nature and marvel at its exquisite beauty.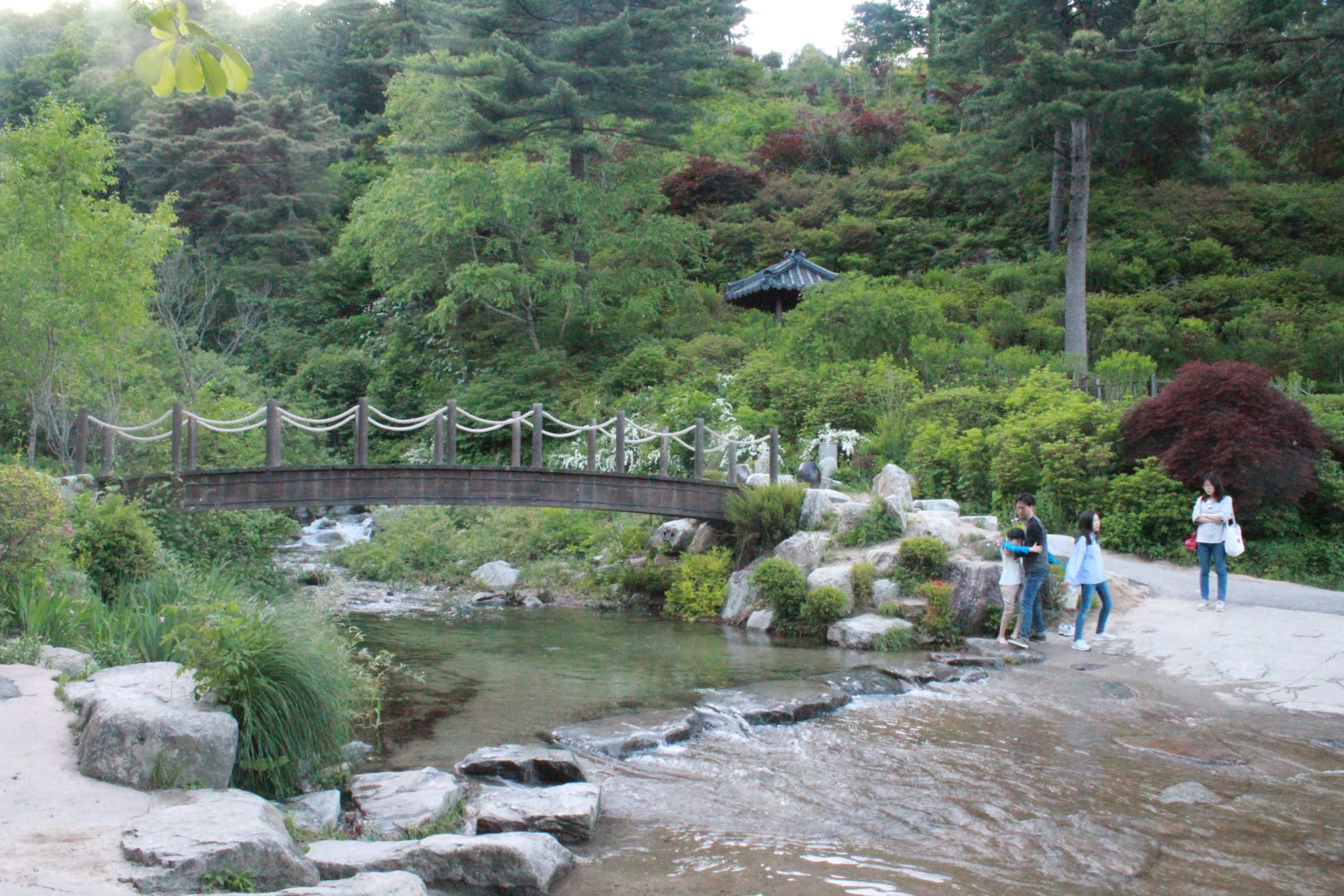 Visit Korea's UNESCO World Heritage Site
Bangudae Petroglyphs
The Bangudae Petroglyphs are natural wonders that are enticingly attractive for sightseers and vacationers alike, particularly on a Korea luxury tour. Located in the coastal city of Ulsan in South Korea, this natural marvel is an inscription of human civilization dating back to prehistoric times.
These ancient artefacts depict hunting scenes and animals, as well as other activities done by hunter-gatherers inscribed on flat stones along the stone walls found on the coastline. Due to its exceptional historical significance, the petroglyphs were recognized as a UNESCO World Heritage Site in South Korea. It still remains one of the few sites around the world where prehistoric inscriptions have been preserved; an impressive natural wonder that should not be missed when visiting South Korea.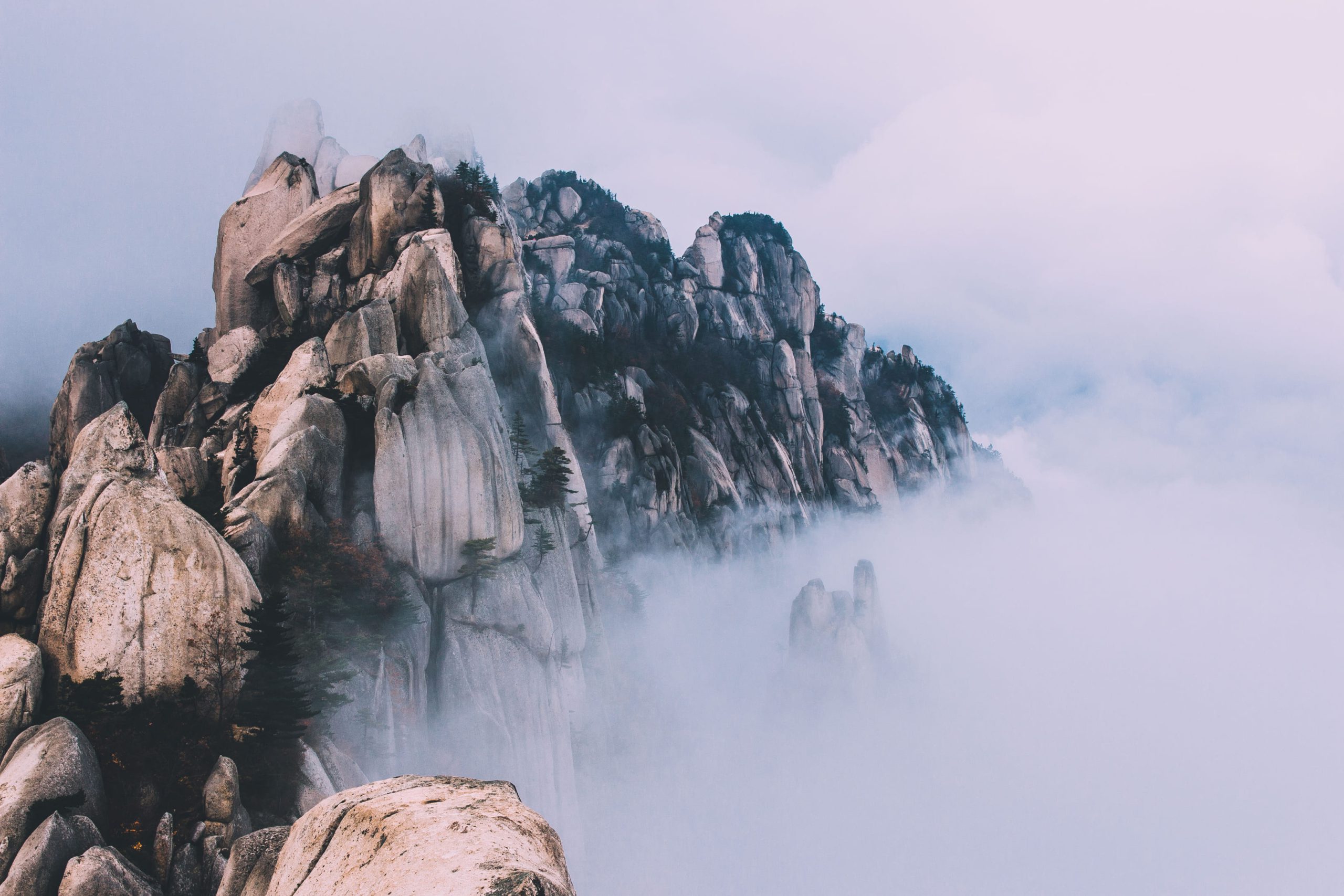 A Trip to Seoraksan National Park
This ancient park is home to ancient temples, dense forests and unique rock formations. Considered a UNESCO Biosphere Protection Zone, Seoraksan National Park is fed by crystal clear mountain streams and rivers, and boasts breath-taking views of the Pacific Ocean.
One of the highlights of visiting this national park is hiking up to the stunning sunrise peak on its third highest mountain. With lush vegetation contrasting against ancient granite formations, the experience will leave you refreshed and amazed.
Be a Local, Enjoy a Day at Han River
For those visiting South Korea, the Han River is a must-visit place. It offers an array of activities, from enjoying nature and life with friends through picnics to riding bicycles. The Korea Tourism Organization ​promotes the Han River as the perfect spot for travellers to take in Korea's stunning beauty.
Not only will visitors find beautiful terrain, but they can also enjoy traditional Korean cuisine from one of the many restaurants nearby. Taking a walk along the riverbank is sure to give you a sense of what Korean culture is all about!
South Korea is a beautiful country with a rich culture and history. Whether you're interested in architecture, food, or nature, there's something for everyone when you visit South Korea.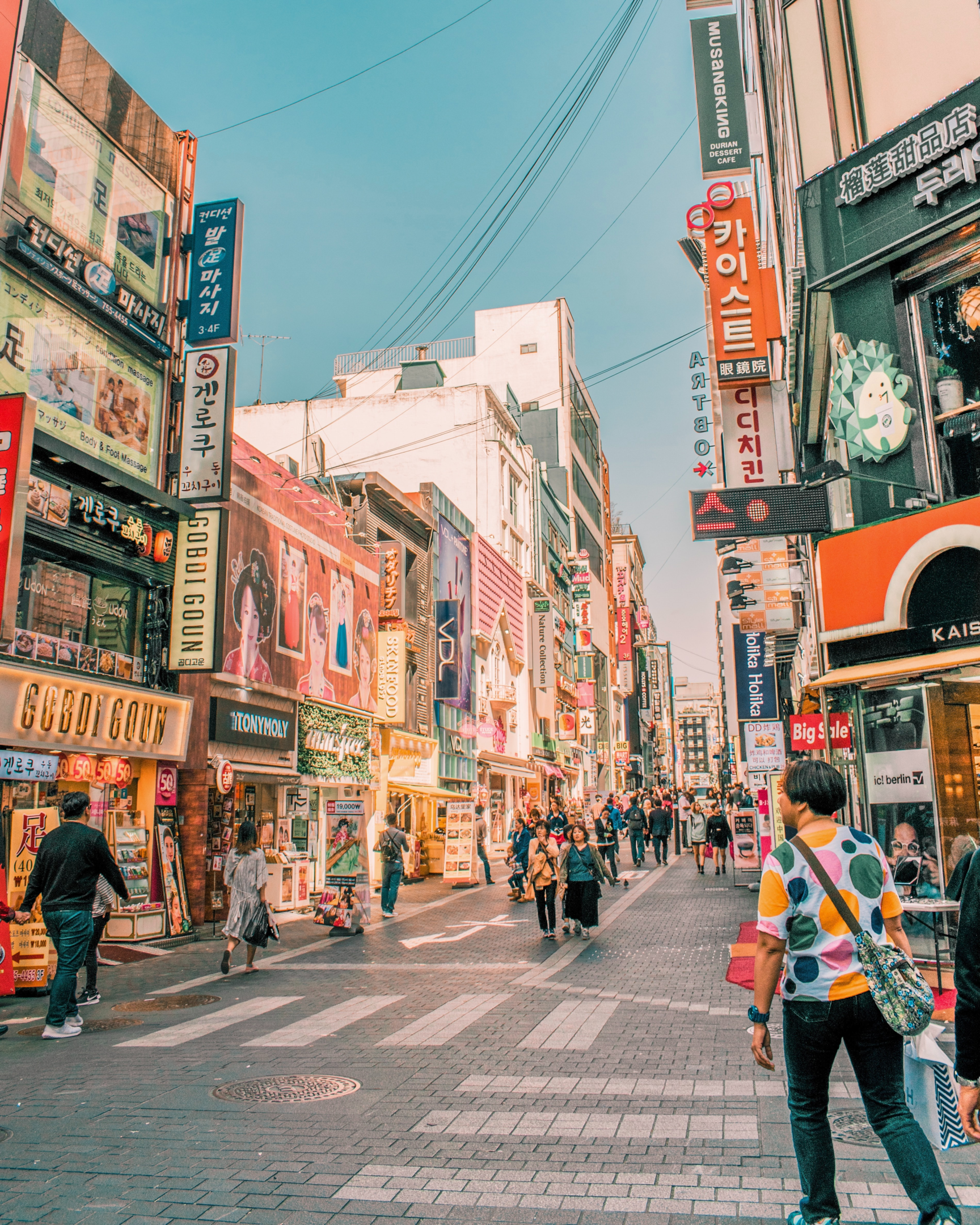 The city is also home to many museums and art galleries, making it the perfect place to visit if you're interested in learning more about Korean culture. If you're looking for a truly unique experience, be sure to visit Seoul, where you can explore the traditional markets and visit the palace of the Joseon Dynasty. A walk in downtown Seoul can also take you to taste the trendiest desserts and coffees in cute cafes or experience a fantastic shopping spree. No matter what your interests are, there's sure to be something for you in South Korea.
Our Korea tour packages are filled with many interesting places that will please the foodie, the history enthusiast or the one with a taste for adventure! Continue reading to see our recommended places and activities to add to your custom personalised itinerary.
Must Visits and Must Dos:
Visit the Machu Picchu of Korea: Gamcheon culture village
A visit to Gamcheon Culture Village is like taking a step back in time. This charming seaside village is nicknamed the Machu Picchu of Korea and is known for its colourful houses and narrow alleyways. Gamcheon was originally settled by refugees from the Korean War, and today it is a popular tourist destination.
Visitors can learn about the village's history at the Gamcheon Culture Museum, stroll through the quaint streets, and enjoy stunning views of the beautifully painted walls. There is also a wide variety of shops and restaurants to explore, making Gamcheon Culture Village a great place to spend a day or two.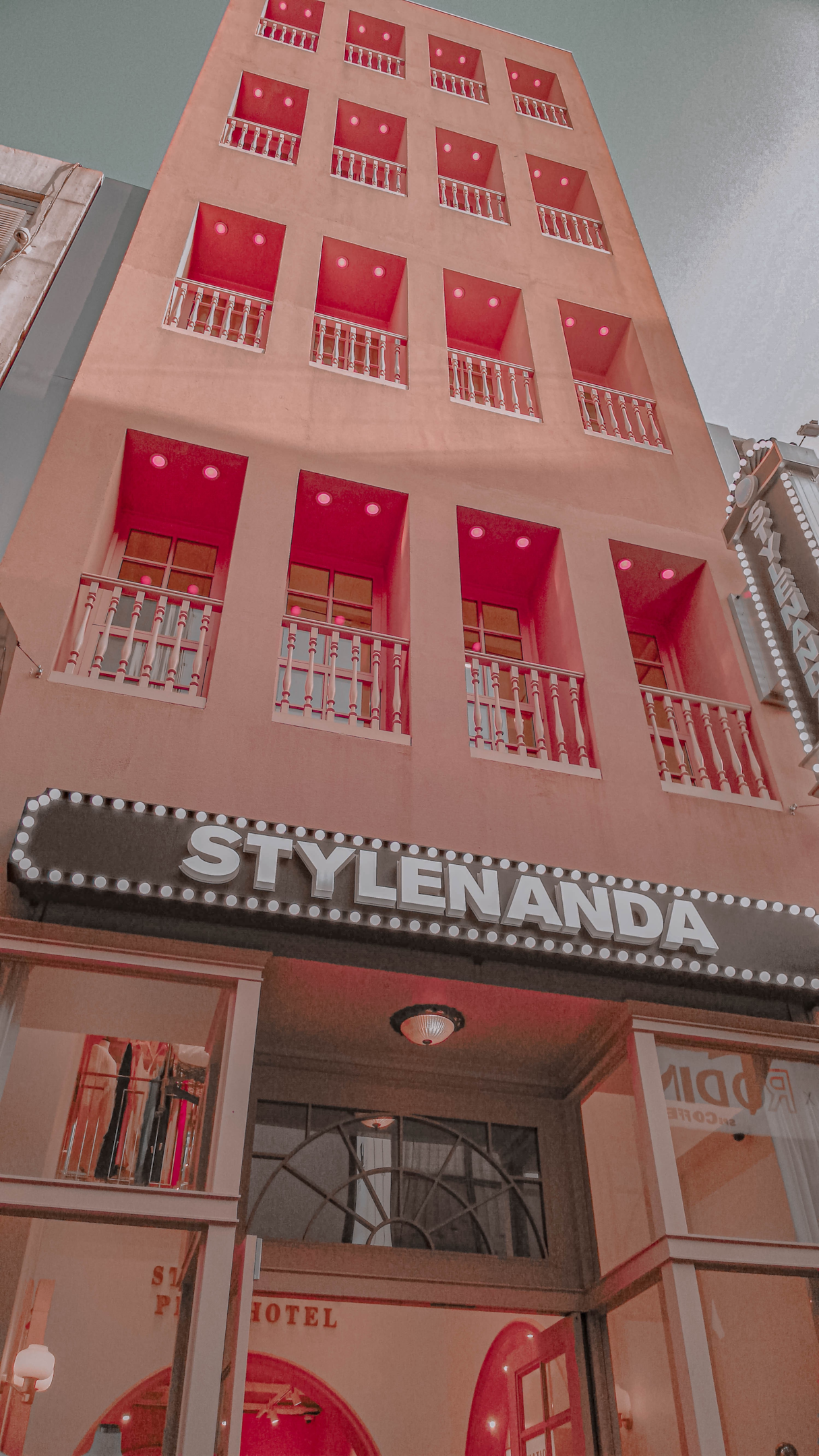 Shopping in Seoul, South Korea – a cosmetic and skincare haven
Seoul is not only the capital of South Korea but also a global luxury shopping destination. This is especially so in the luxury department stores and mega malls found in the downtown core. You can find all the luxury brands you want under one roof as well as high-end Korean cosmetics. The level of luxury and customer service is impeccable.
Cosmetics are big business in central Seoul, and as a result, many brands offer free samples and beautiful packaging to entice shoppers. You can find all the big names in the cosmetic and skincare industry, as well as any new hidden gems.
Not only cosmetics, but you can also shop for the trendiest outfit of the day or the latest K-pop merch and collectables.
N Seoul Tower – the city's icon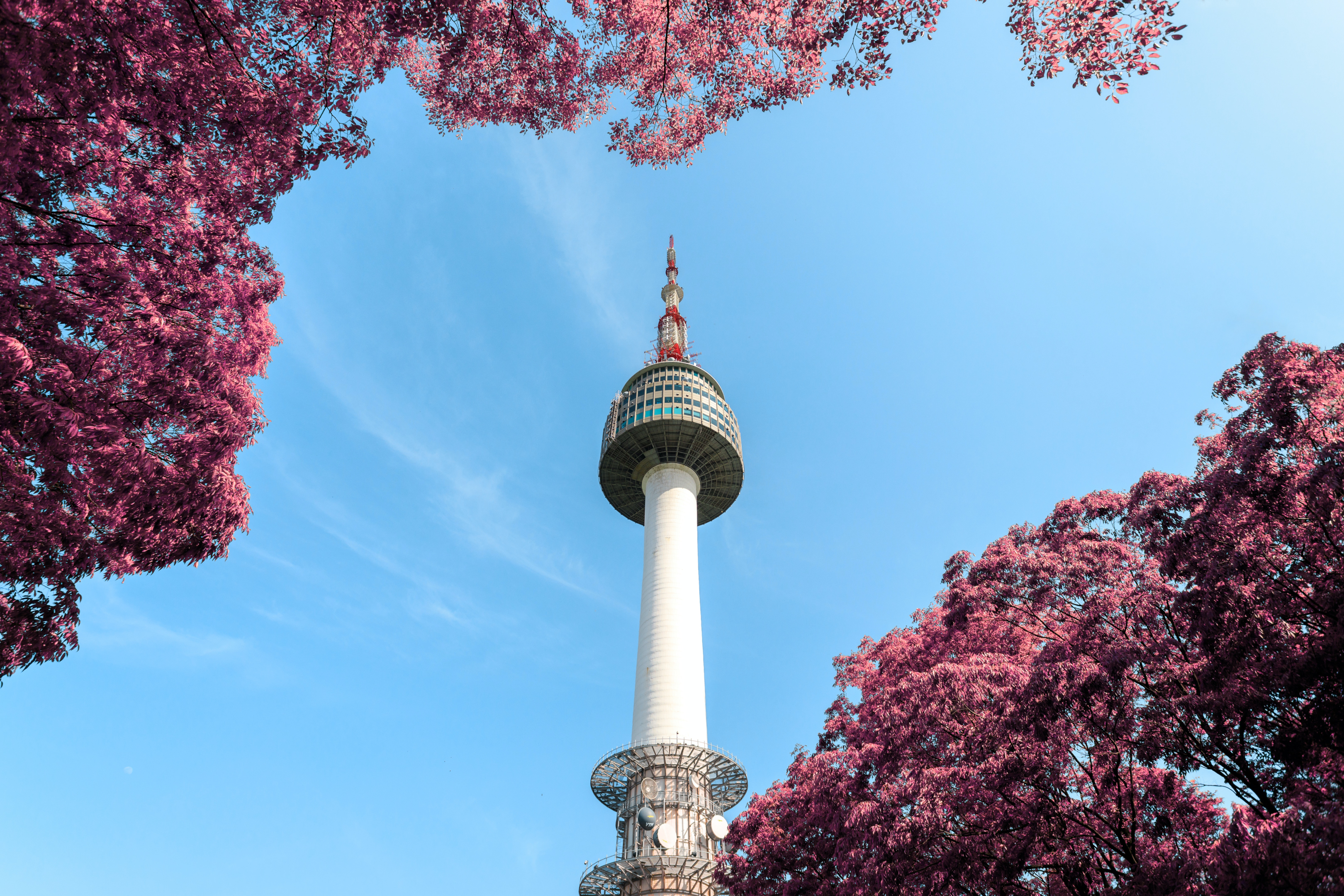 No visit to Seoul is complete without a visit to N Seoul Tower, the city's icon and one of its most popular tourist attractions. The tower offers beautiful views of the cityscape, and visitors can also enjoy a variety of performances and exhibitions.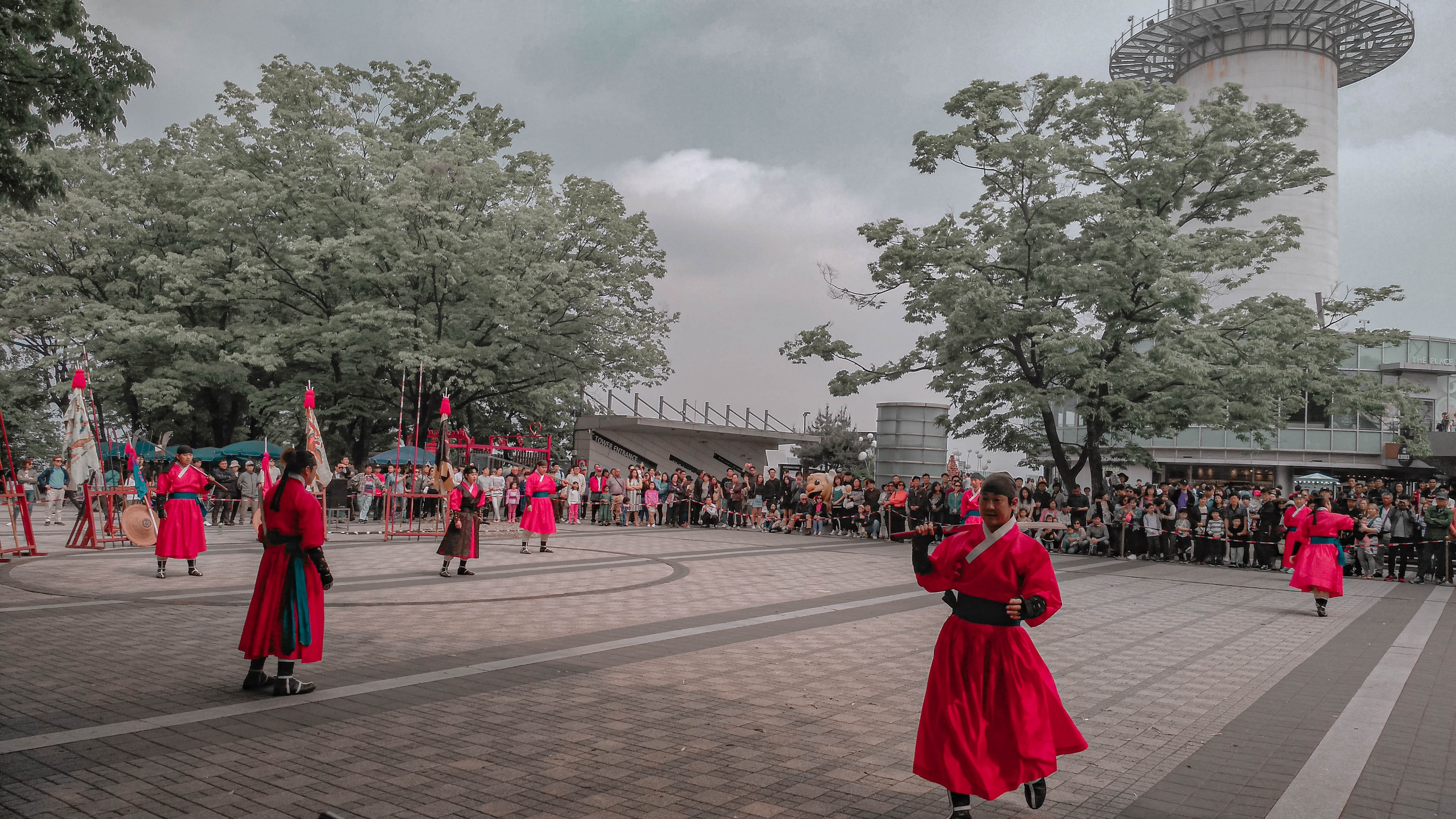 The tower is also a popular romantic getaway, as couples and friends often leave love and friendship locks on the fence surrounding the tower. If you're looking for a unique experience in South Korea, be sure to check out N Seoul Tower.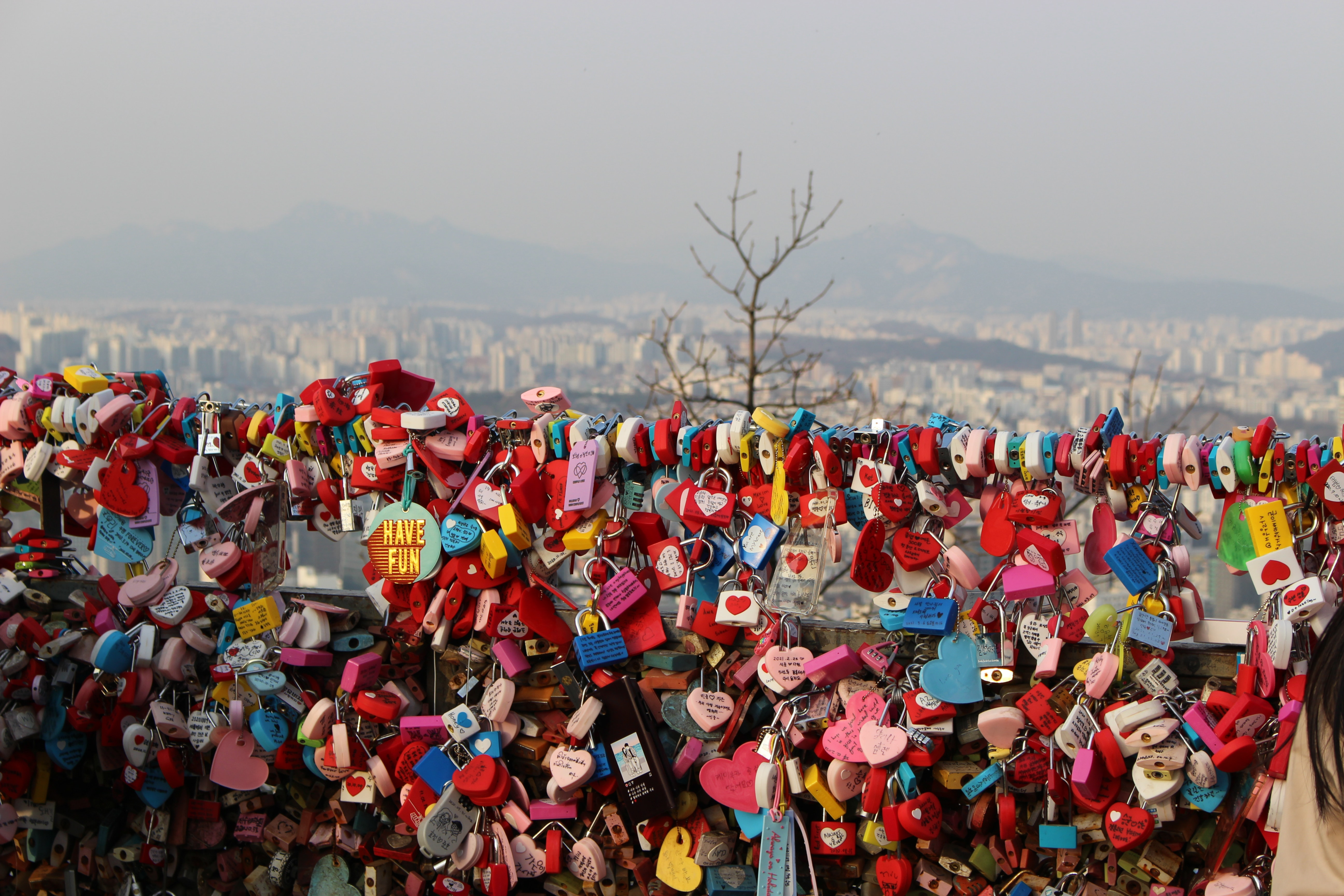 Han River Parks – picnic and bike riding
There are many reasons to visit the Han River in Seoul. The first is that it's a great picnic spot. The river is surrounded by trees and parks, making it the perfect place to enjoy a picnic lunch with friends or family.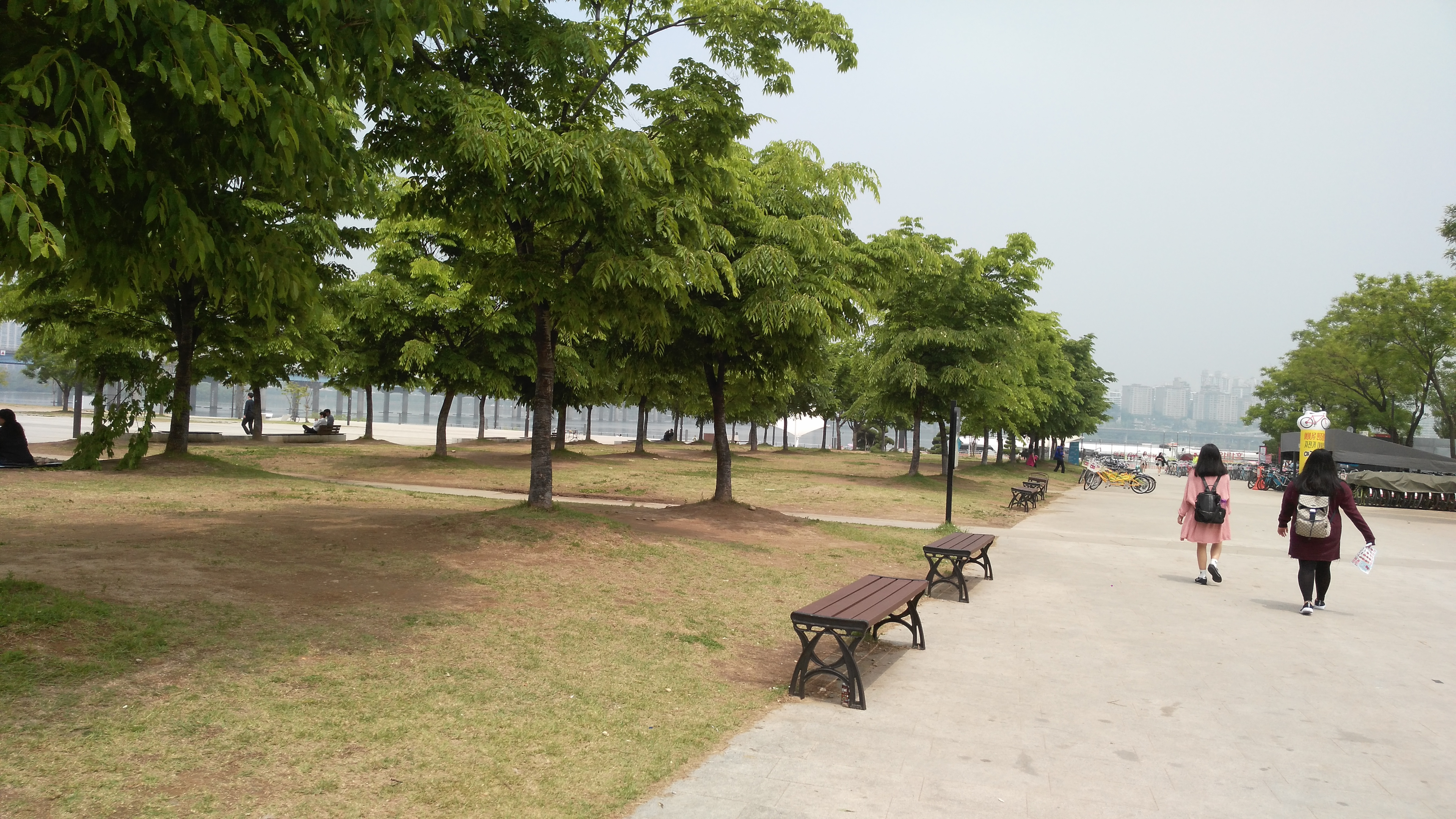 There are also plenty of opportunities to rent a bike and explore the area. You'll be able to take in the beautiful views of the river while getting some exercise. Finally, the Han River is a great place to relax and take in the sights and sounds of nature. Whether you're looking for a place to picnic, rent a bike, or just relax, Han River is definitely worth a visit.
Haeundae beach – luxury hotels, private guesthouses and blue scenery!
Haeundae Beach is a must-visit for anyone looking to enjoy the fresh air and stunning blue scenery. The beach is located in Busan, Korea and is one of the country's most popular tourist destinations.
Haeundae Beach is well-known for its clear water and fine sand. It is also a great place to enjoy various activities such as swimming, sunbathing, and windsurfing. Visitors can also find plenty of restaurants and street food vendors offering local specialities. The beach is especially lively during the summer months when locals and tourists alike flock to its shores to escape the heat and enjoy the great outdoors.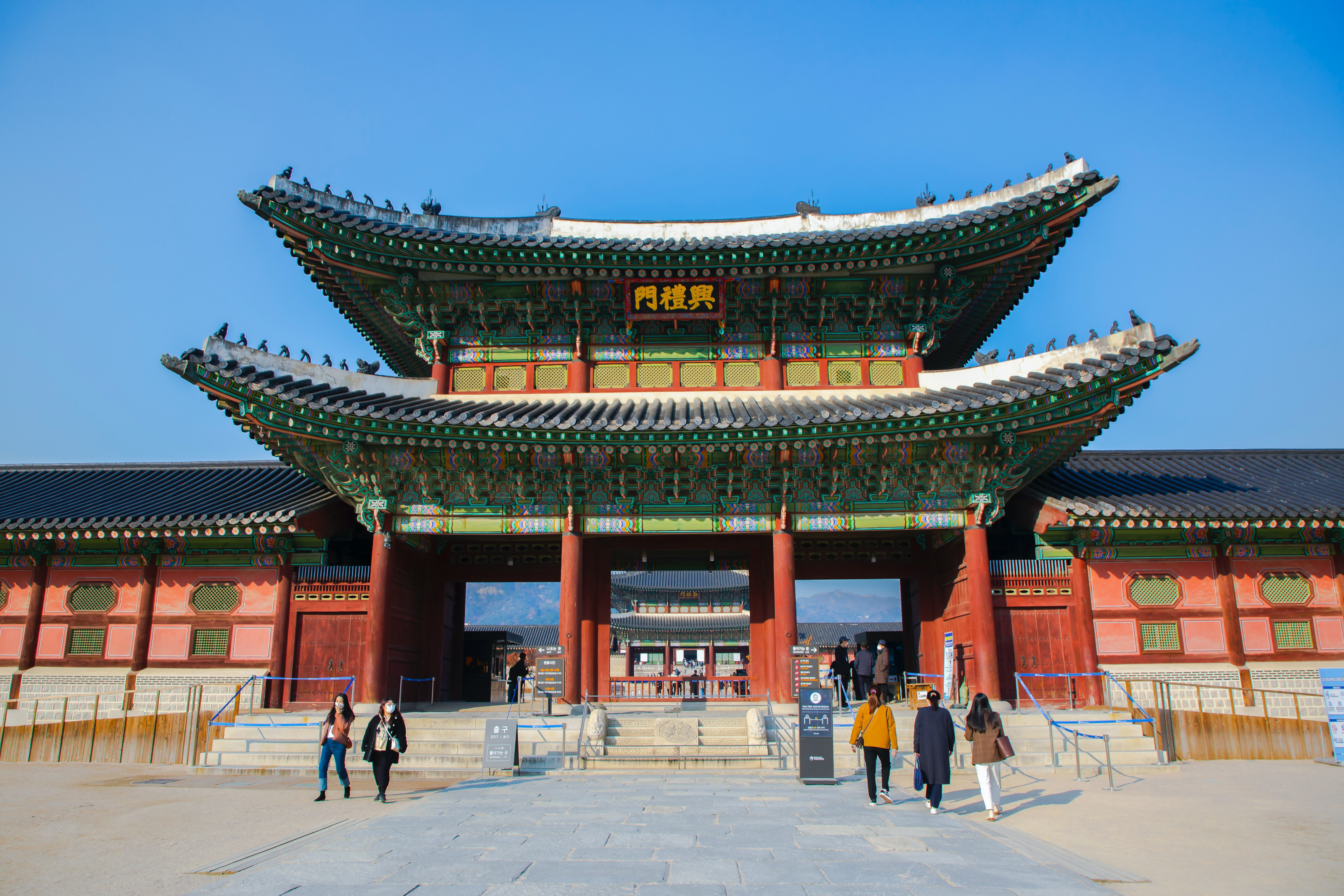 Take a trip back in time – Gyeongbokgung palace
Gyeongbokgung Palace is one of the historical sites in Korea that is definitely worth visiting. The palace was one of the first royal palaces to be built during the Joseon Dynasty and it served as the main residence of the kings back in the day.
Today, the palace has been restored to its former glory and it is a popular tourist attraction. Visitors can explore the various buildings and gardens, and learn about the history of the Joseon Dynasty. In addition, Gyeongbokgung Palace is also a great place to take photos. The beautiful architecture and gardens make it a perfect background for photos.
Be immersed in traditional Korean culture
When you visit Korea, you have the opportunity to experience traditional Korean culture in a variety of ways. One popular way is to wear a hanbok, the traditional Korean dress. Hanboks come in a wide range of colours and styles, and wearing one is a great way to experience authentic Korean culture.
Another way to experience traditional Korean culture is to play a traditional musical instrument. The gayageum, for example, is a 12-stringed zither that has been used for centuries to create beautiful music. Whether you're wearing hanbok or playing a traditional instrument, experiencing traditional Korean culture is an unforgettable experience.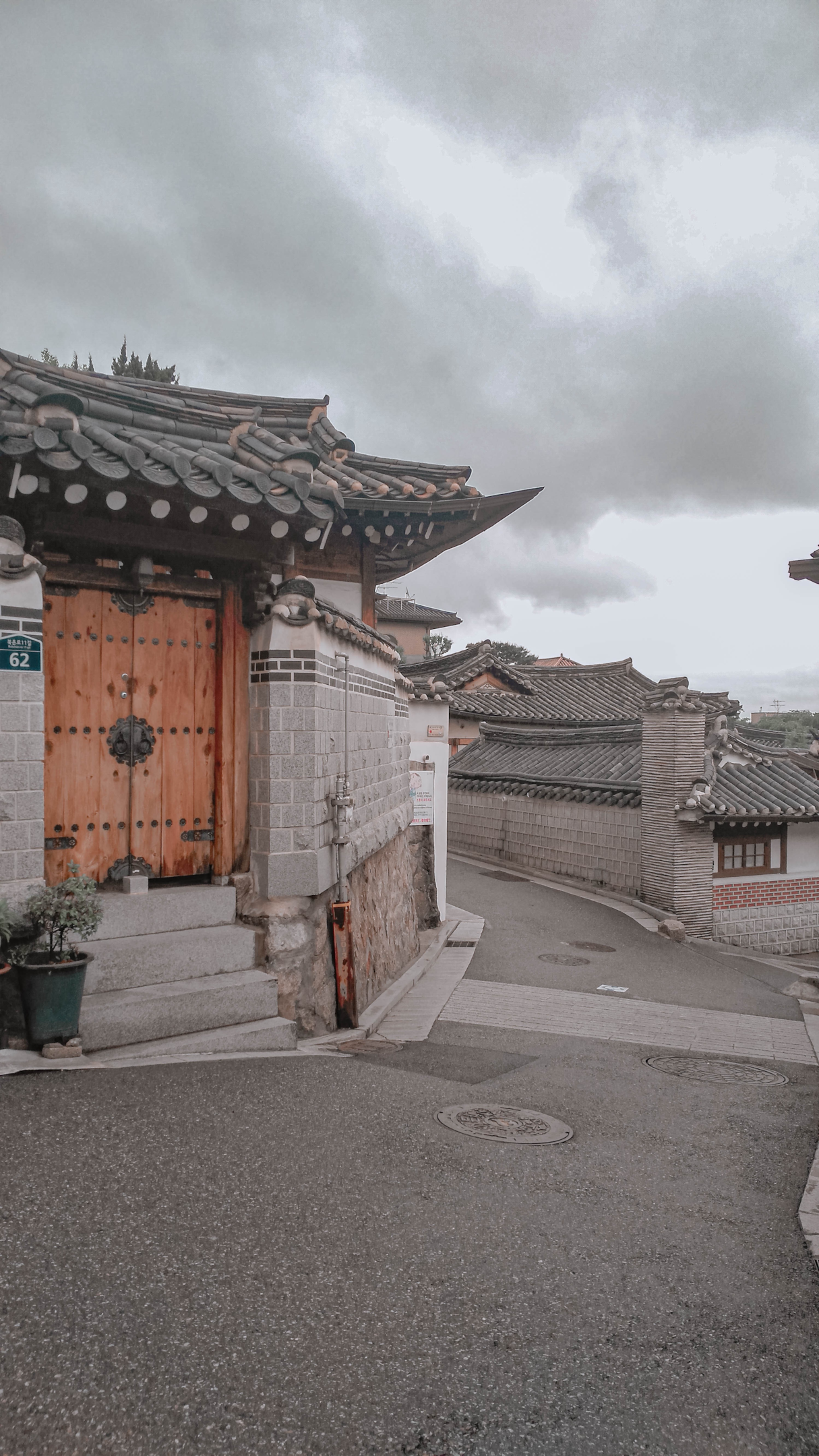 Bukchon Hanok Village
Bukchon Hanok Village is a traditional Korean village located in the heart of Seoul. The village is home to over 900 traditional Korean houses, known as Hanok. Visitors can explore the village by walking through the alleyways and courtyards, and many of the houses have been turned into traditional restaurants, teahouses, and shops.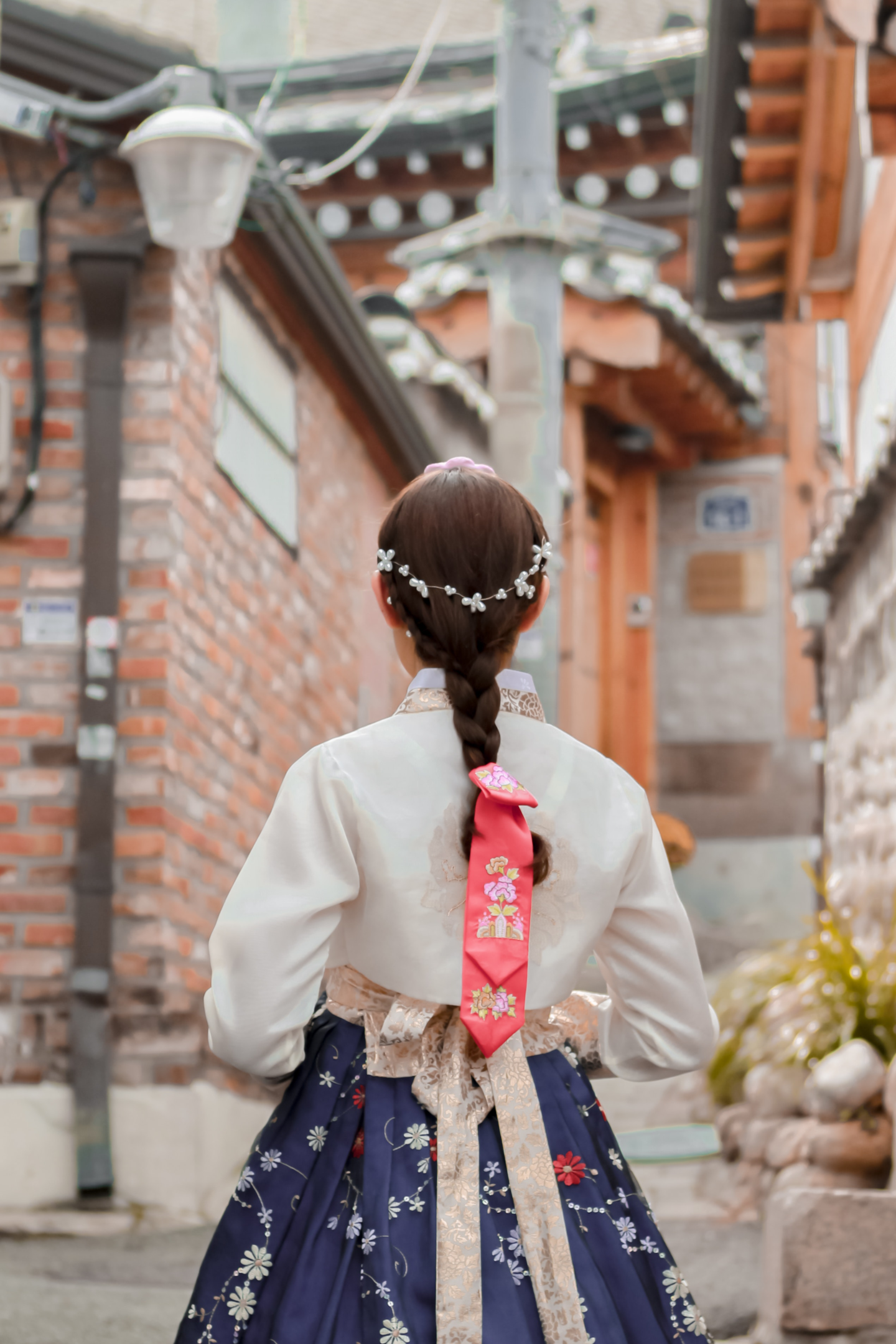 To fully experience Bukchon Hanok Village, rent a hanbok while taking a stroll in the beautiful streets of this village. Many rental shops are available in the village, and wearing a hanbok is a great way to greet the locals. They're happy to see you around and will often greet you! Don't forget to respect the local resident's privacy and not make too much noise. You can also try your hand at some traditional Korean crafts, such as calligraphy or pottery while you're there.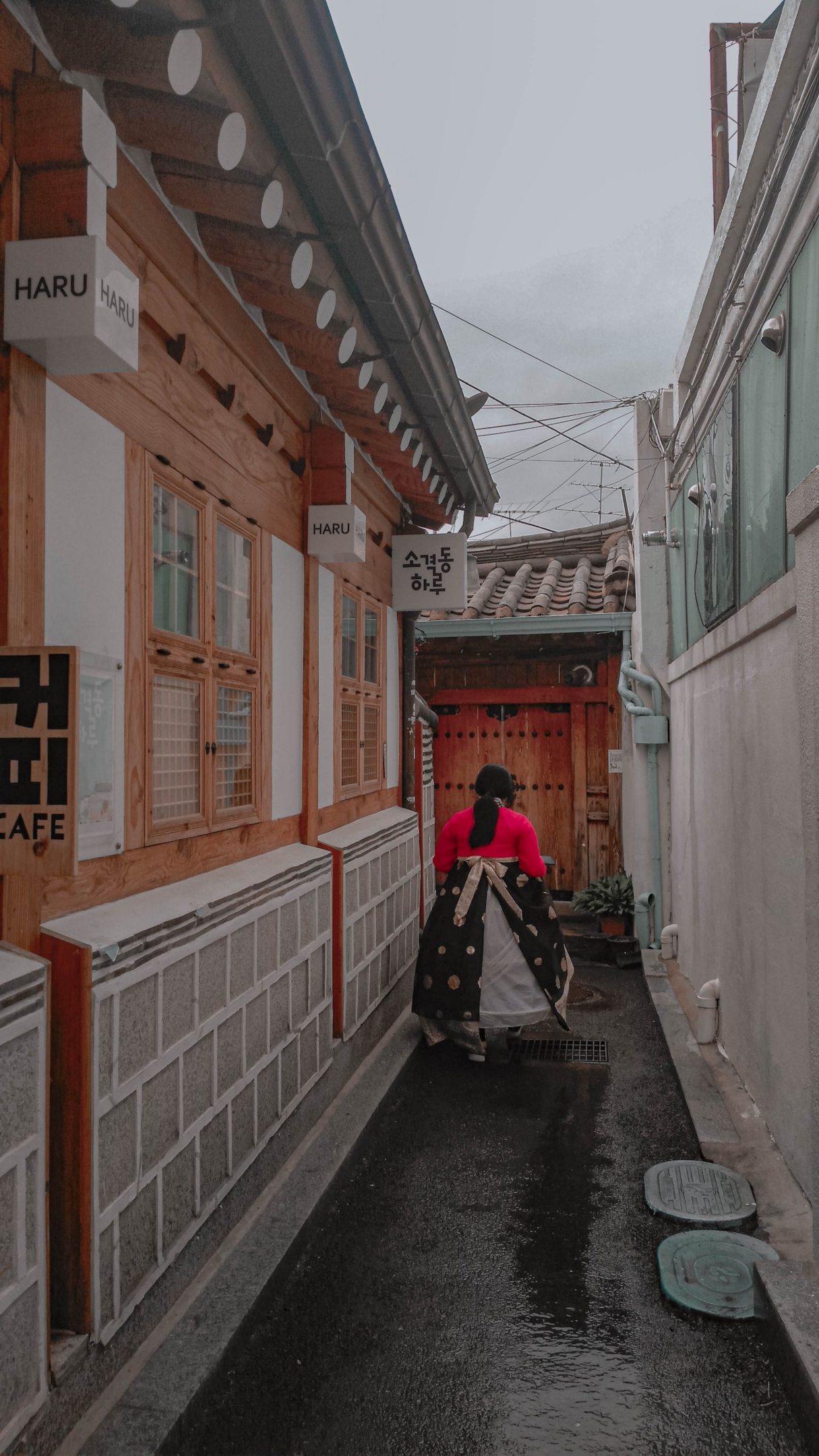 DMZ: North and South Korea
Today, the DMZ is one of the most heavily fortified borders in the world. Despite its status as a military zone, the DMZ is also a popular tourist destination. Visitors can learn about the history of the Korean war between North Korea and South Korea. They can also take in the scenery of the DMZ. Whether you're interested in history or scenery, a visit to the DMZ is a once-in-a-lifetime experience.
Visit Jeju Island
Squid game player, Sae Bok, has mentioned that one of her dreams was to go to Jeju Island, but where and why exactly is Jeju Island a dream destination?
Nestled off the coast of South Korea, Jeju Island is a hidden gem that is beloved by both locals and tourists alike. The island is renowned for its healing atmosphere and its tranquillity, making it the perfect place to unwind and recharge. There are also plenty of outdoor activities to enjoy, from hiking and biking to exploring the island's many caves and waterfalls.
In addition, Jeju Island is rich in culture and history, with traditional villages and museums dotting the landscape. Whether you're looking for a place to relax or a new adventure, Jeju Island is sure to please.
Visit the skyscraper – Lotte world tower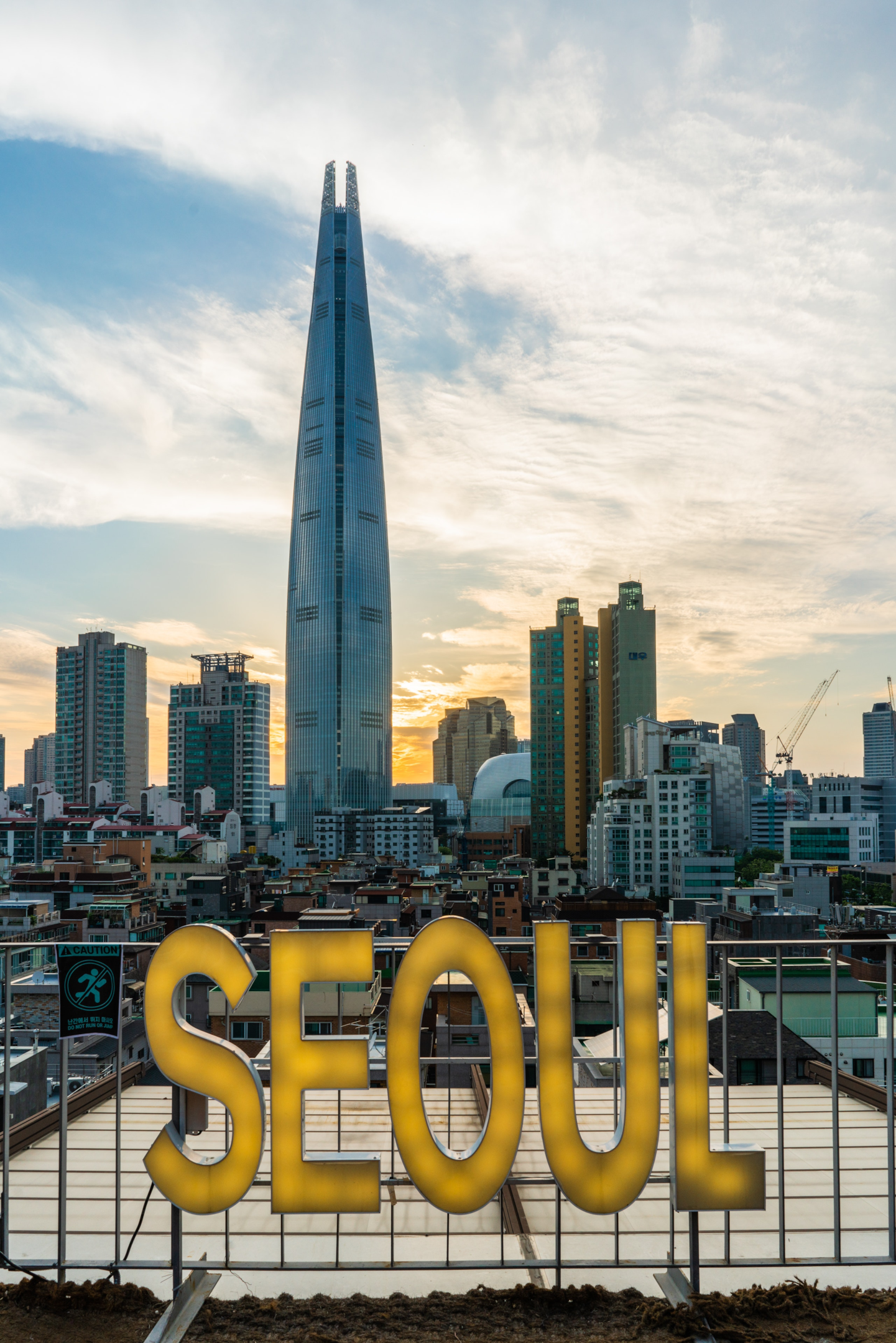 Lotte World Tower is a truly unique destination. Not only is it one of the tallest buildings in South Korea, but it also offers a wide range of entertainment and dining options (You can visit Gordon Ramsay's high-end burger restaurant). Visitors can take in the stunning views from the observation deck, enjoy a meal at one of the many restaurants, or explore the galleries and shops.
There's even an amusement park with rides and attractions for all ages. Whether you're looking for a fun day out or just want to admire the view, Lotte World Tower is definitely worth a visit.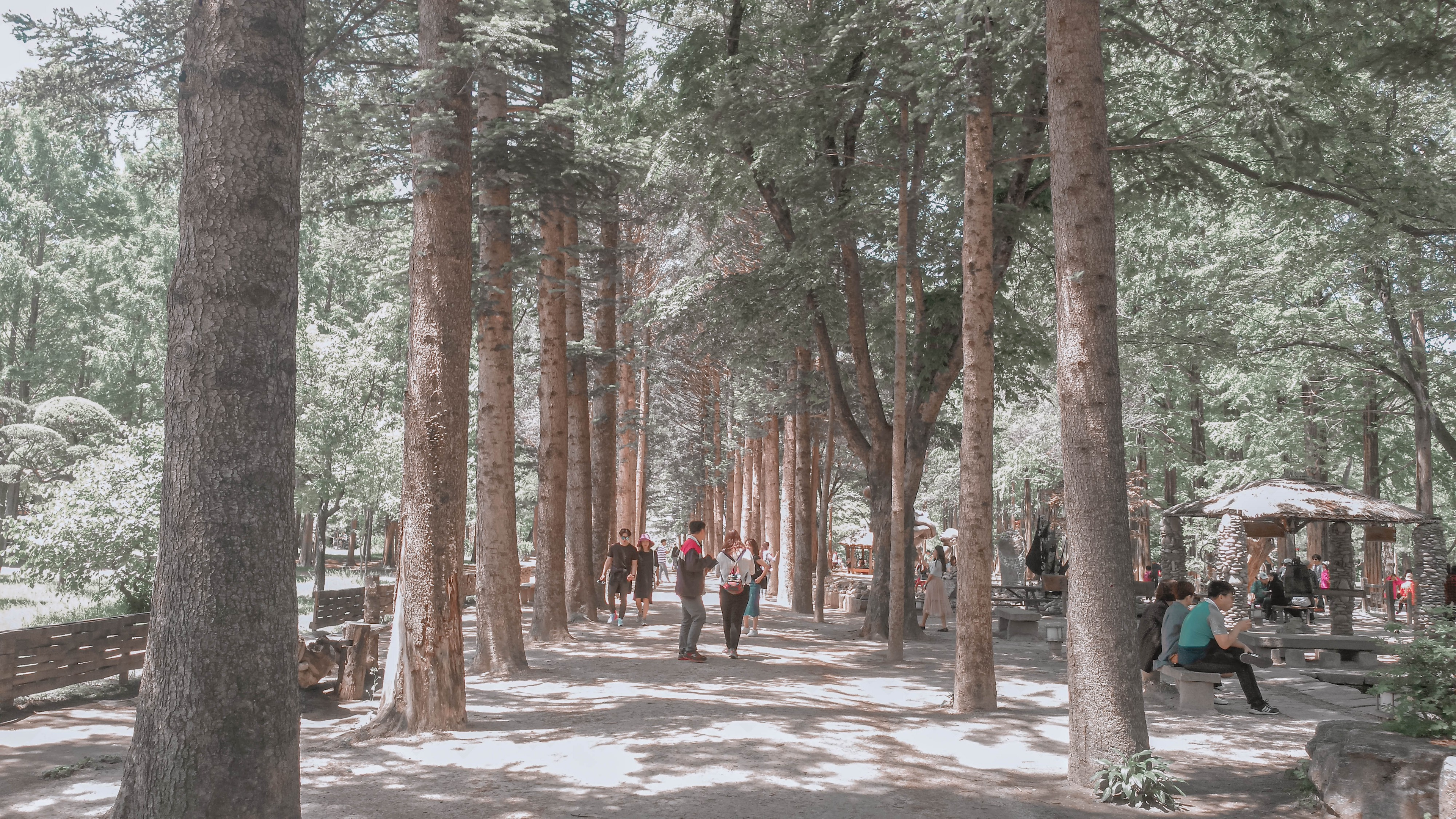 Nami Island
Nami Island is a beautiful place to visit, and there are plenty of reasons to go. For one, it's a great place to get away from the hustle and bustle of city life. There are also plenty of things to do on the island, like bike riding and eating ice cream. And of course, the island is home to some of Korea's most famous movie and television locations (such as Winter Sonata)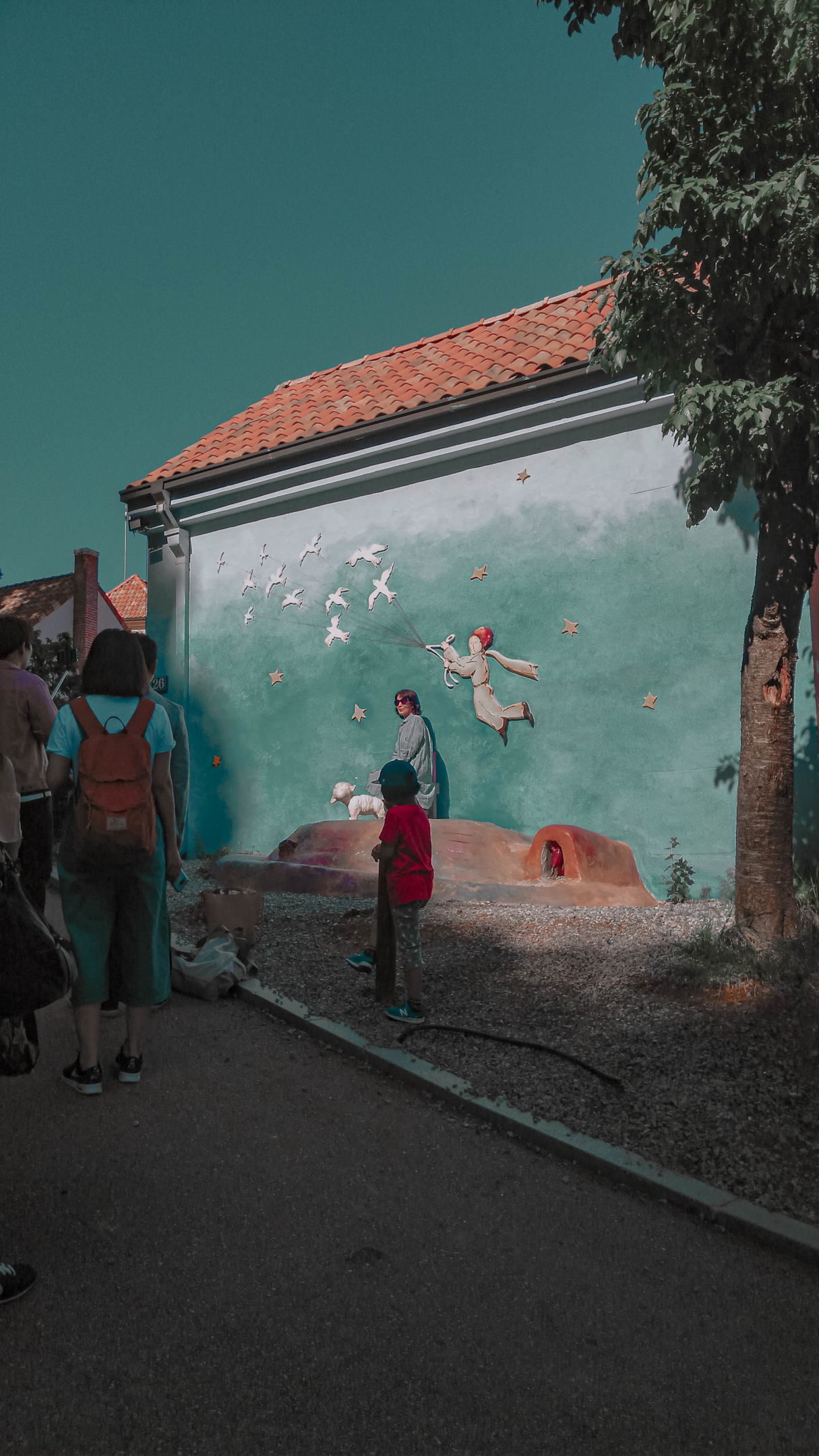 The island is home to Petit France, a quaint French-style village, as well as the Garden of Morning Calm, a serene botanical garden. Visitors can also take advantage of the many walking and biking trails, or simply relax and enjoy the scenery. Nami Island is the perfect place to escape the hustle and bustle of everyday life and enjoy some time in nature.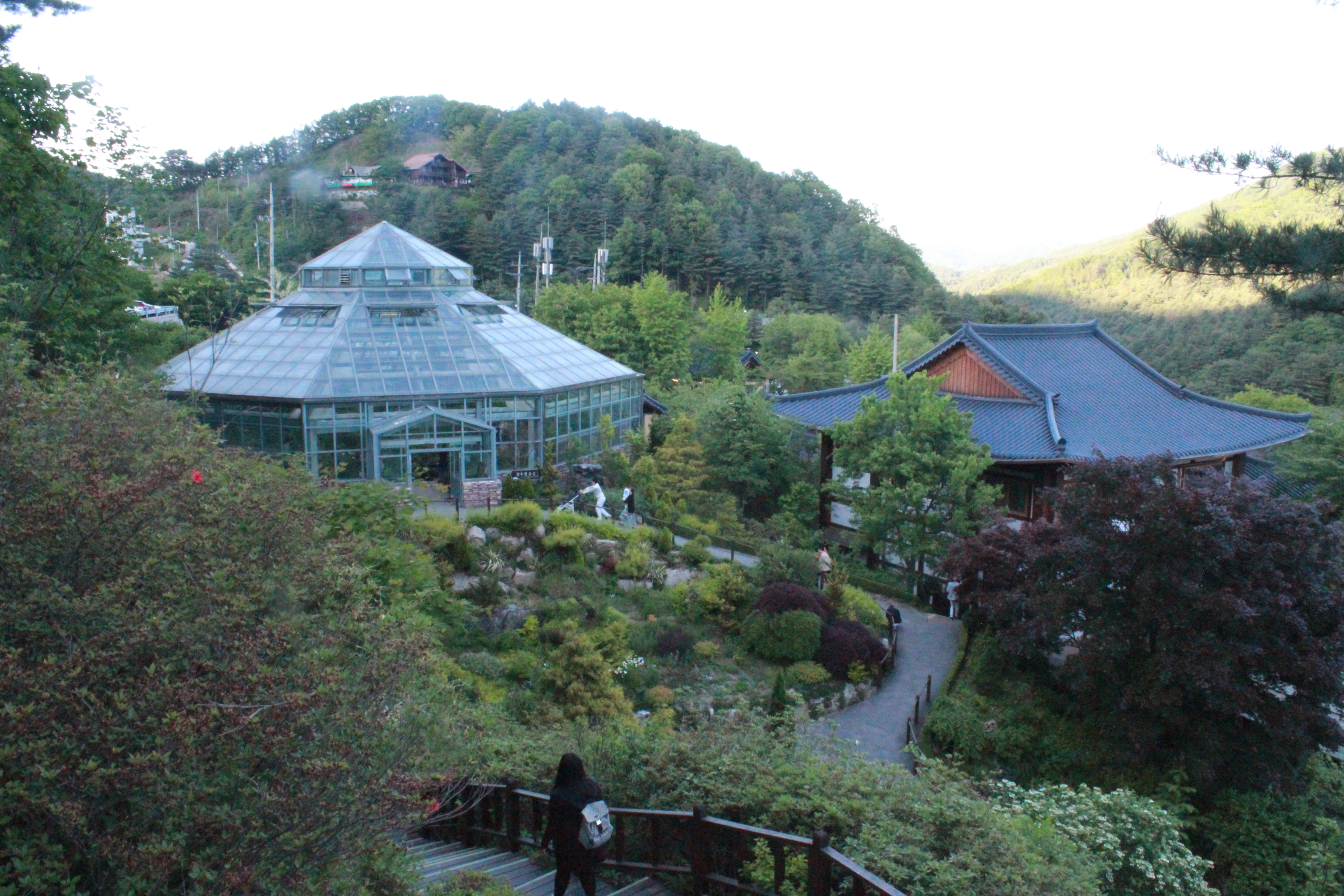 Take a night walk in DDP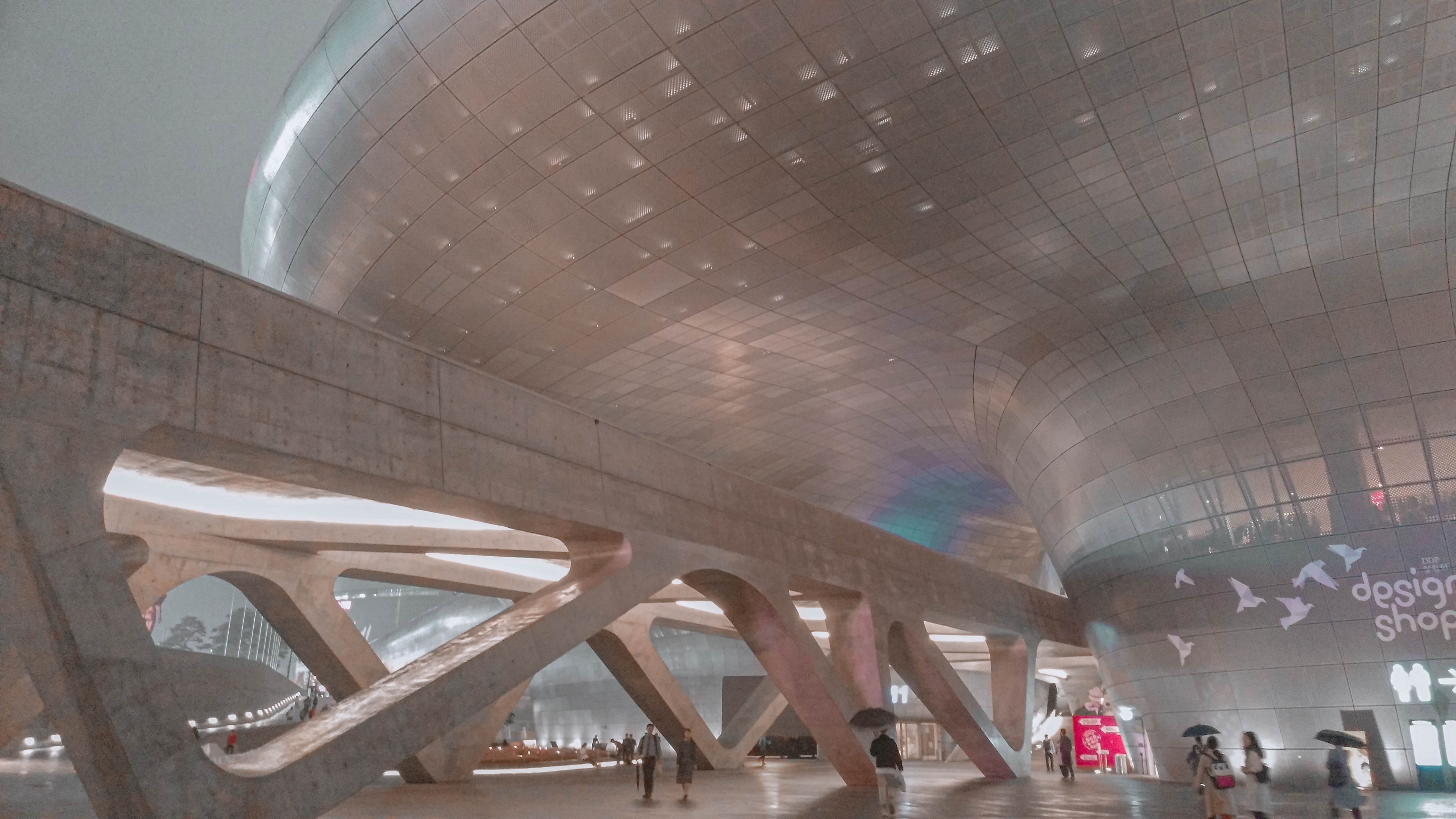 Dongdaemun Design Plaza (DDP) is a must-see for anyone interested in architecture or design. The building, designed by world-renowned architect Zaha Hadid, is a marvel of curves and intricate details.
Even if you're not normally artsy, it's worth taking a walk through the plaza at night when the lights are on. It's truly a sight to behold. And if you're up for it, there are plenty of other great places to explore in the area.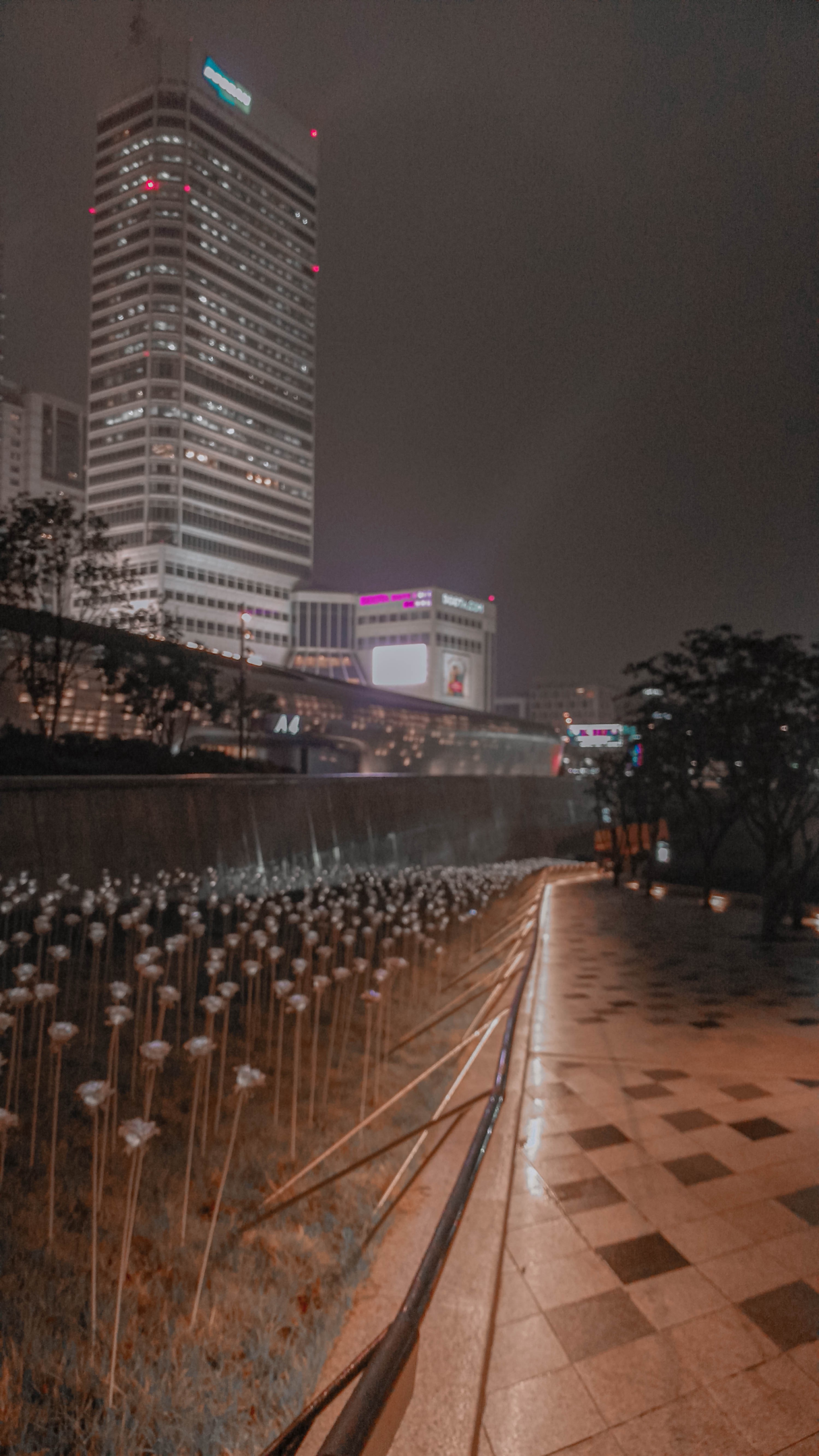 See the scenes on TV, live!
Korea has been a popular movie-shooting location for many years, attracting filmmakers from all over the world. In recent years, the country has seen a surge in popularity, due in part to the success of films such as Black Panther and Parasite.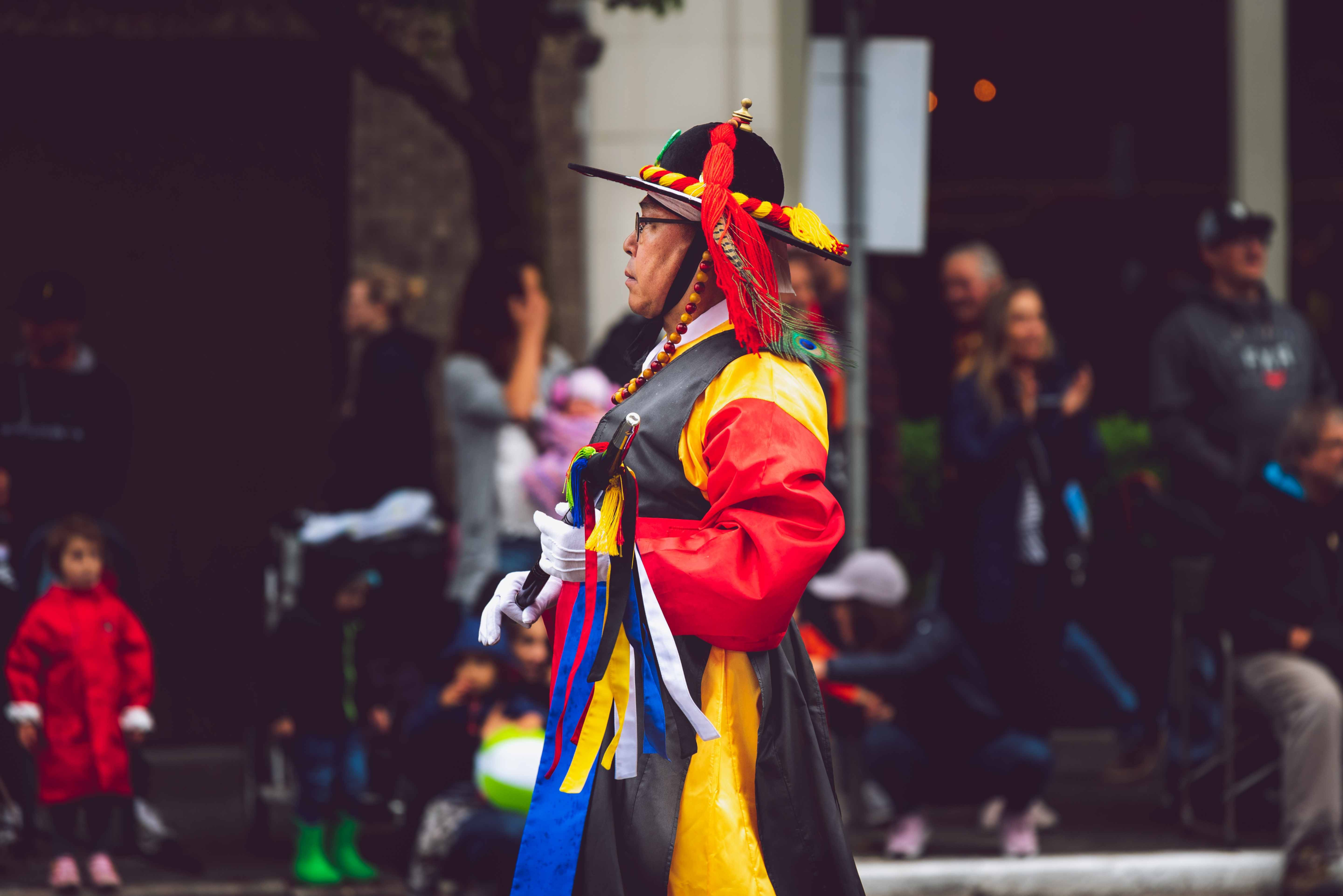 Many of the country's most iconic landmarks can be seen in these films. In addition to its scenic locations, Korea is also home to a wealth of film and television studios, making it an ideal destination for productions of all types.
Take a guided tour to explore all these places that you see on TV and make sure to take lots of photographs.
Relax in Huwon Secret Garden
Huwon, also known as the Secret Garden, is one of the most beautiful places in Korea. It is situated within the grounds of Changdeokgung Palace.
The garden features a natural landscape with trees, flowers, and a pond, all of which are arranged in a way that creates a sense of harmony. Visitors to Huwon can appreciate the natural beauty of the garden while also observing the traditional Korean gardening style. In addition, Huwon is a great place to escape the hustle and bustle of city life and enjoy some peace and quiet.
Visiting K-pop agencies & museums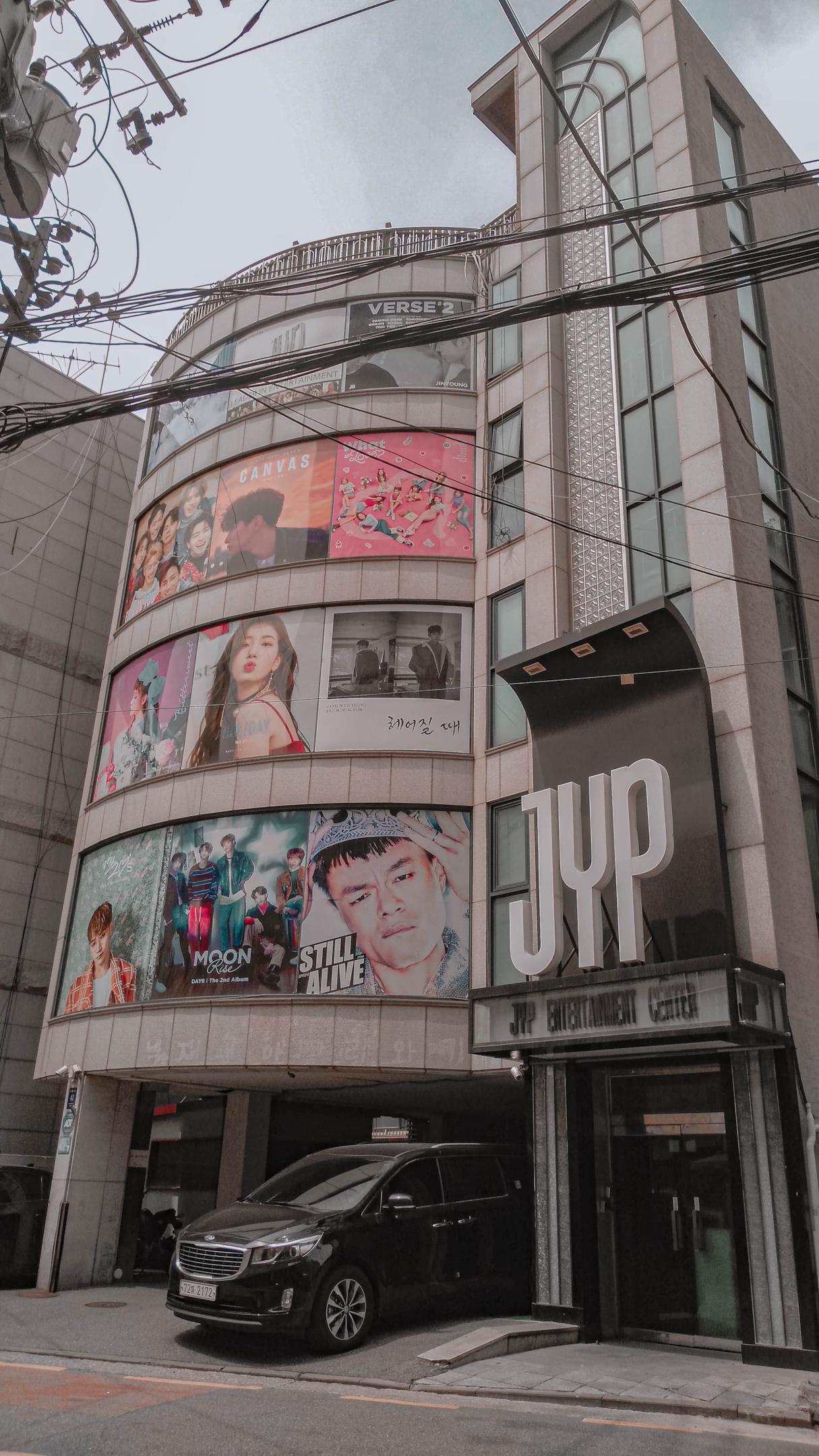 Korea is a mecca for fans of K-pop, the highly-synthesized and meticulously choreographed pop music that has taken the world by storm in recent years. From visiting museums dedicated to the genre to attending concerts by favourite bands, there are plenty of ways to immerse oneself in K-pop culture.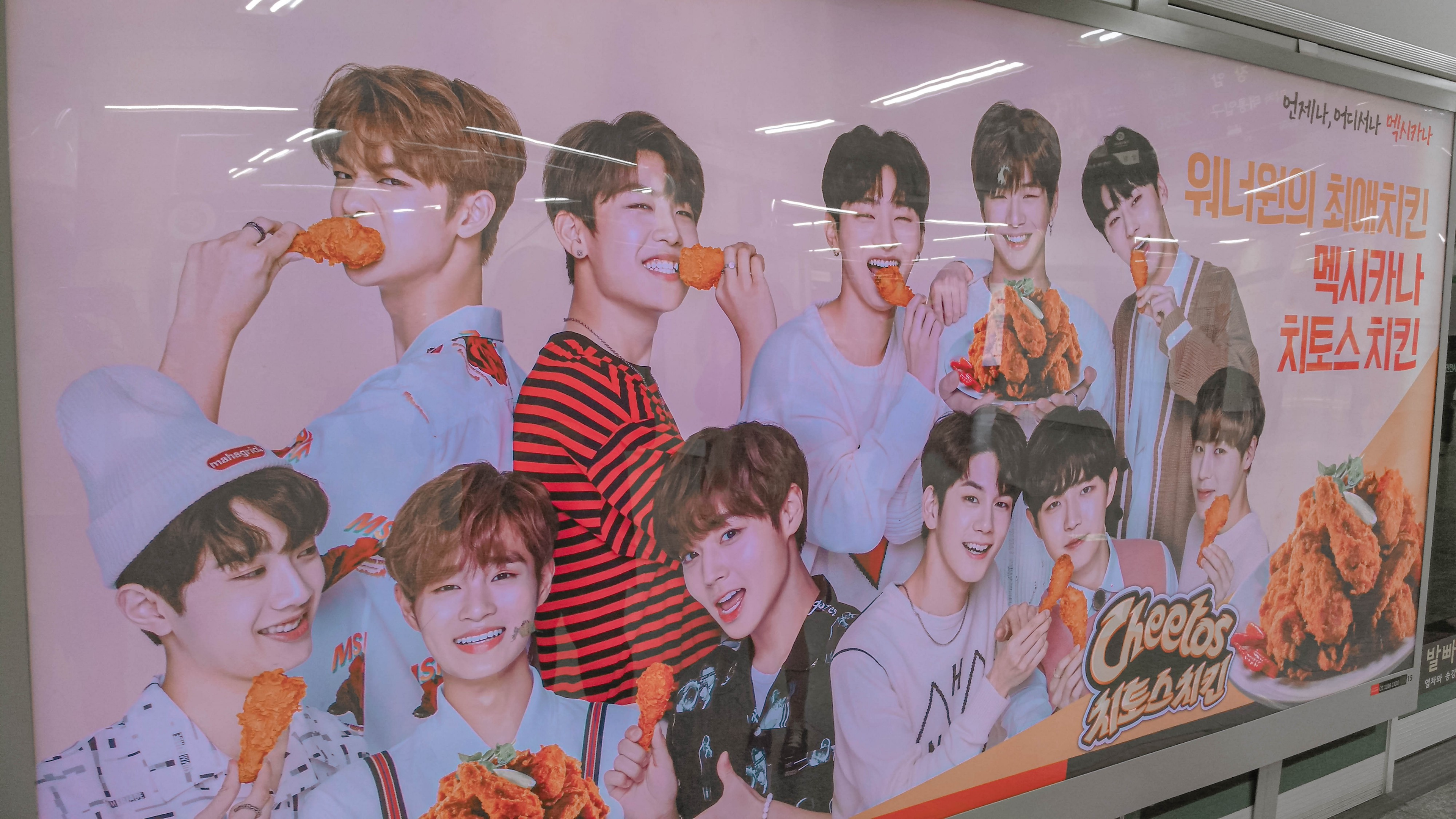 Of course, no trip to Korea would be complete without visiting the top entertainment companies that produce some of the biggest names in Kpop: SM Entertainment, Hybe Corporation, YG Entertainment, and JYP Entertainment. Each company offers a variety of tours and events that provide a behind-the-scenes look at the making of a K-pop star. For fans of K-pop, a visit to Korea is sure to be a memorable experience.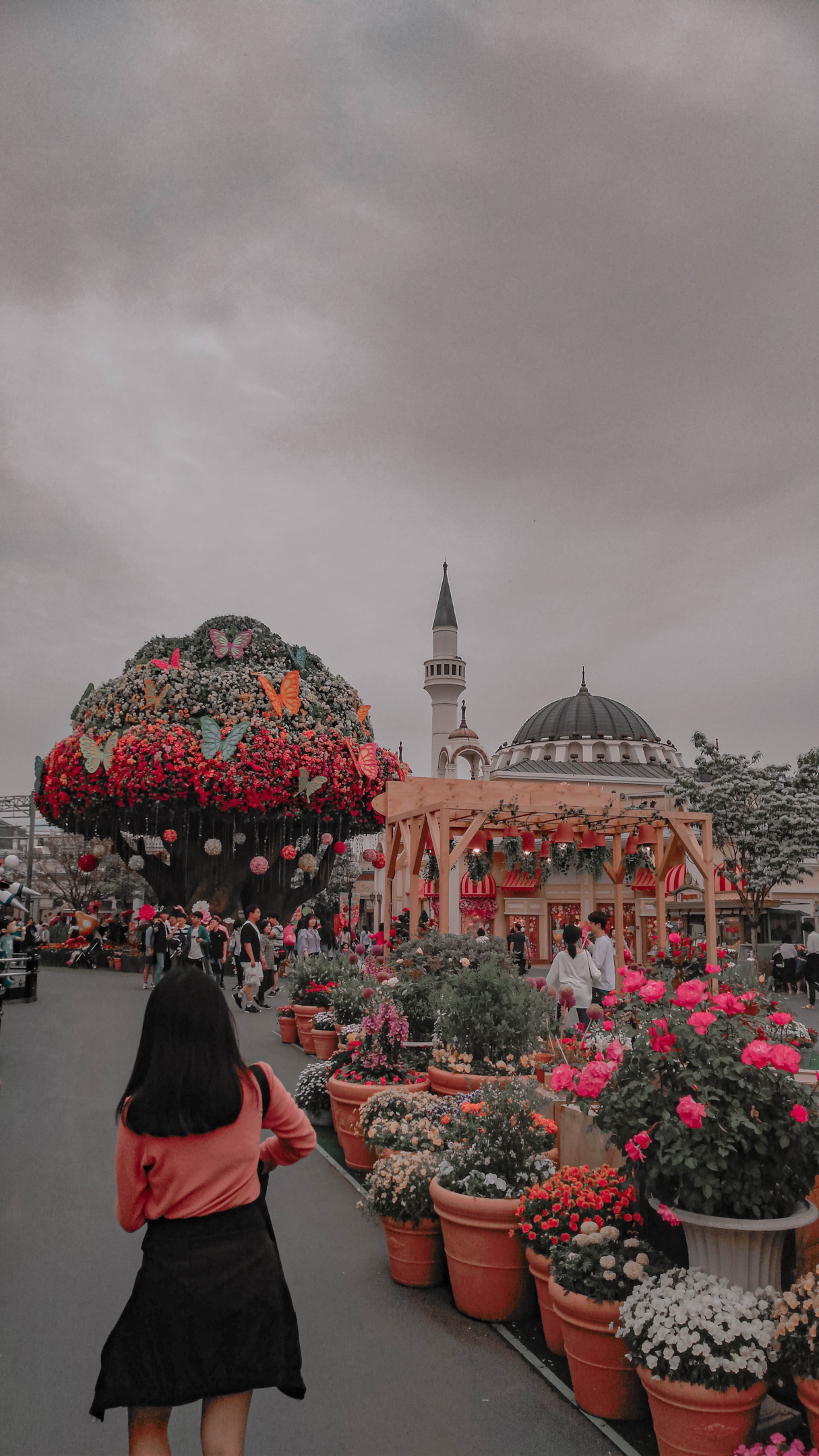 Ride one of the highest peak rollercoaster
Everland is an amusement park that you must visit in South Korea, it features a wide variety of rides and attractions. One of the most popular attractions is the T- Express, a wooden roller coaster that is one of the tallest in the world.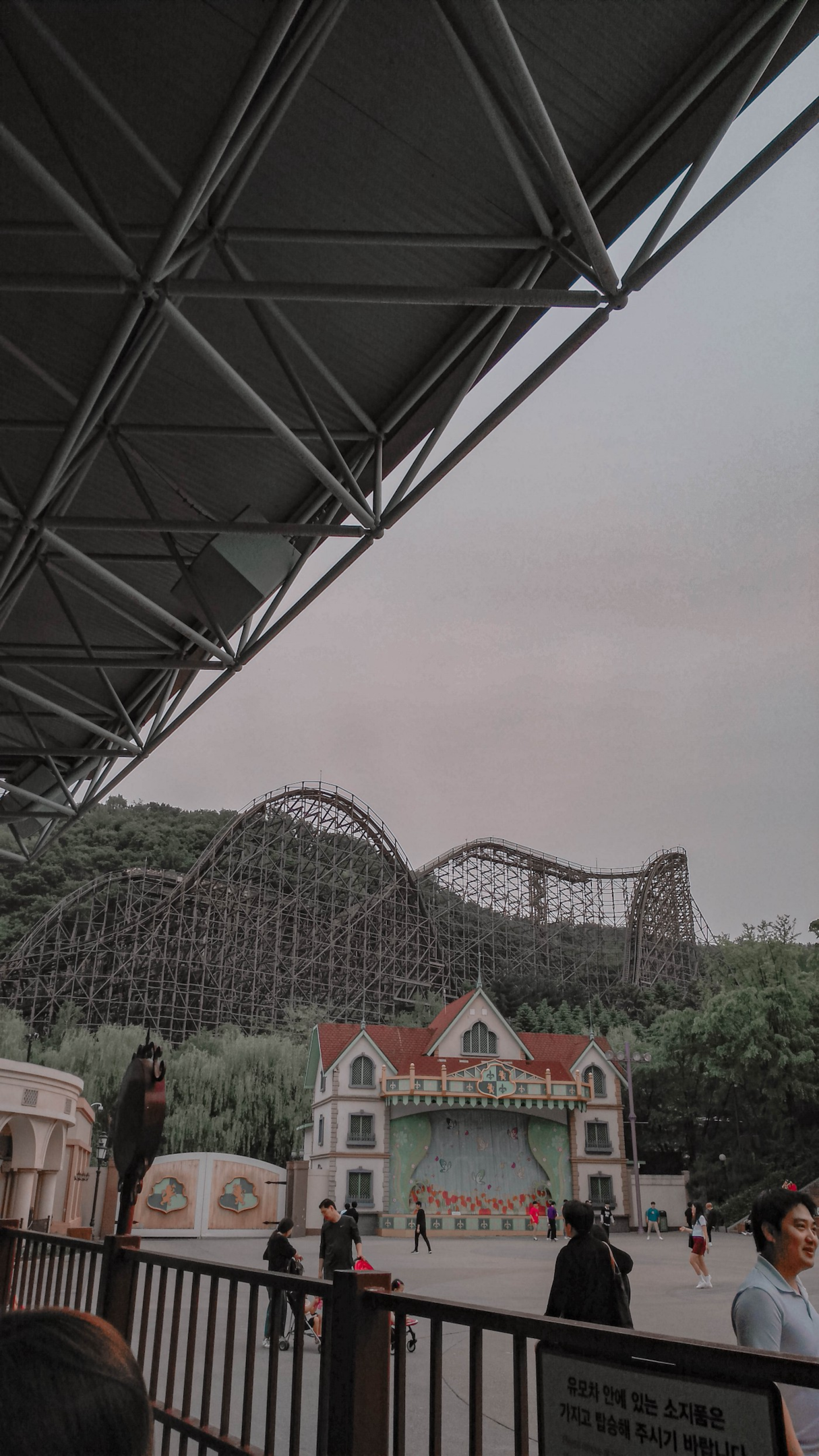 The T- Express offers riders a truly exhilarating experience. This unique ride takes riders on a thrilling journey with high speeds and steep drops. The rollercoaster is not for the faint-hearted, but it is definitely an adrenaline-pumping experience that is sure to get your heart racing.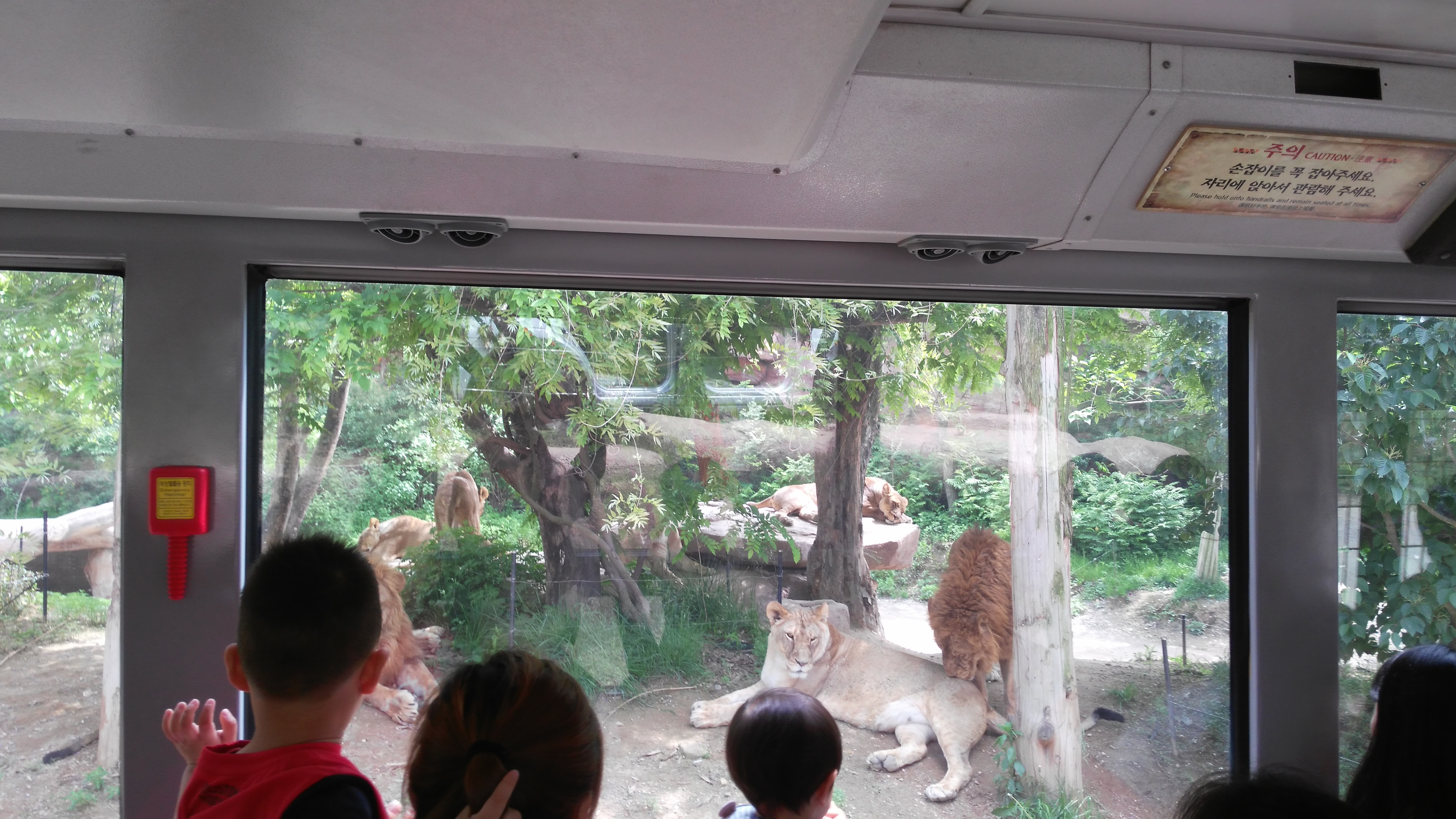 However, Everland is more than just a thrill seeker's paradise – the park also offers a variety of family-friendly attractions, making it a great destination for a day out with loved ones. From exciting rides to delicious dining options, there is something for everyone at Everland. So whether you're looking for thrills or simply aiming to spend some quality time with your family, be sure to pay a visit to this iconic amusement park.
Modern and traditional Korean food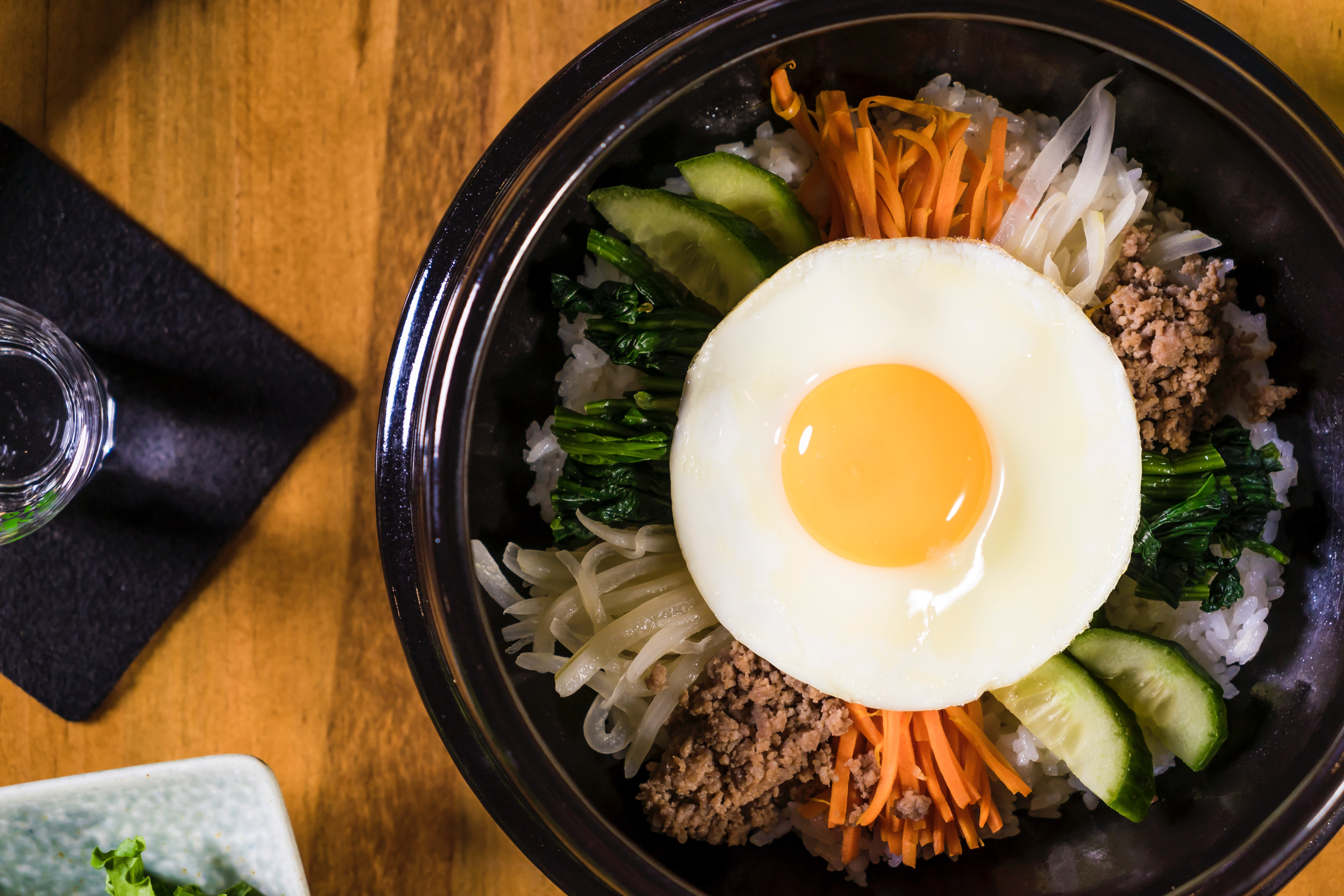 There's no better way to experience a new culture than through its food. And when it comes to Korean cuisine, there's plenty to explore. From street food stalls to cooking classes and food tours, there are many ways to get a taste of the country's unique flavours.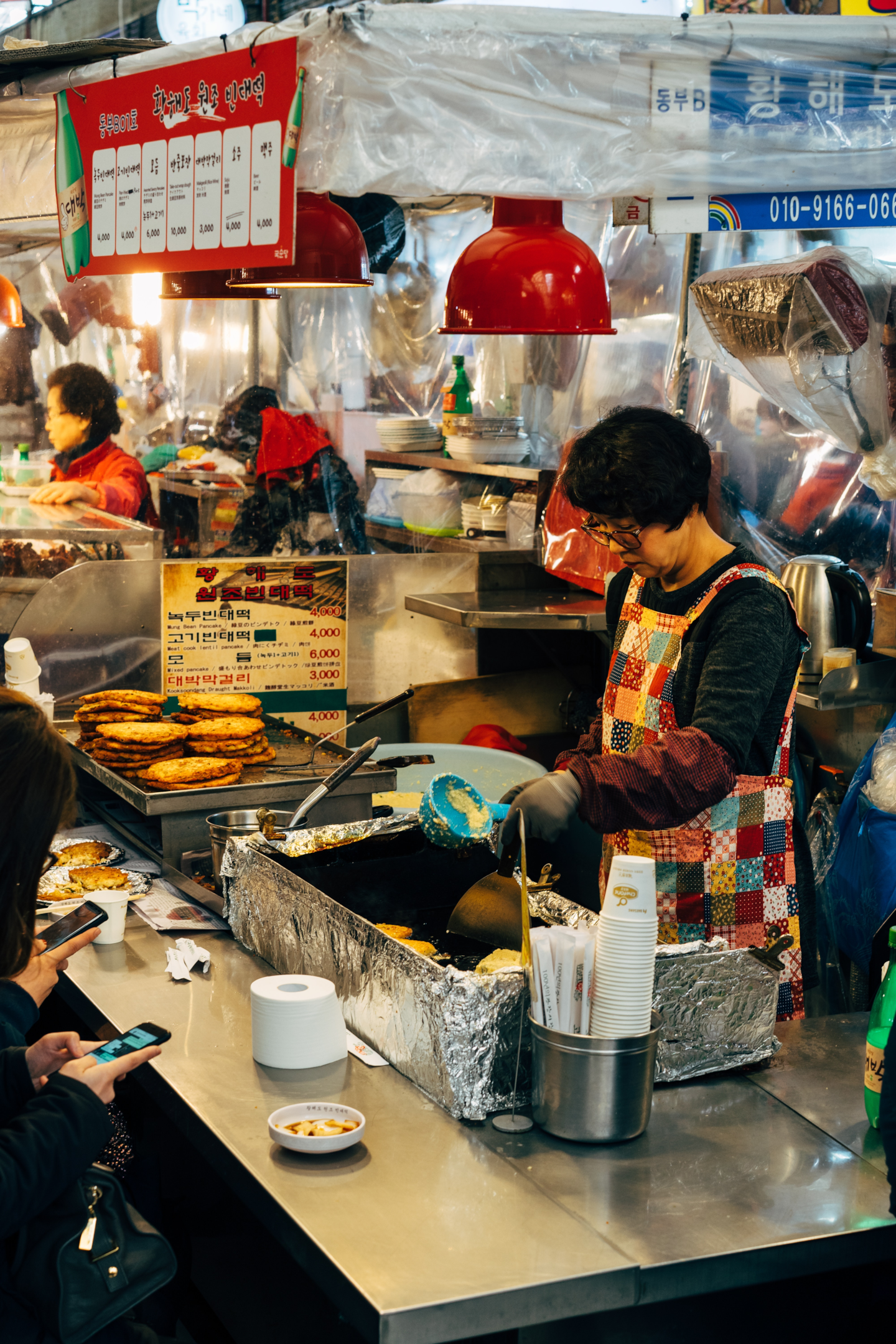 One of the best ways to sample Korean food is through street food and local restaurants. Street food stalls are found throughout the country (even the many among Seoul station), serving up everything from fried chicken and Mandu (dumplings) to grilled meats and rice cakes. Street foods are typically inexpensive and offer a great way to try a variety of dishes. Here is some food you should try:
Tteokbokki
Fishcake
Banana Milk
Jajangmyeon
Jjigae
Kimbap
Naengmyeon (Cold noodle dish)
Kimchi-Ppang
GyerangBbang
Korean Fried Chicken
Gamja-Hot Dog (Korean version of hotdogs)
If you want to learn how to cook Korean food, consider taking a cooking class. You'll not only learn how to make some of the country's signature dishes, but you'll also get insights into the history and culture of Korean cuisine.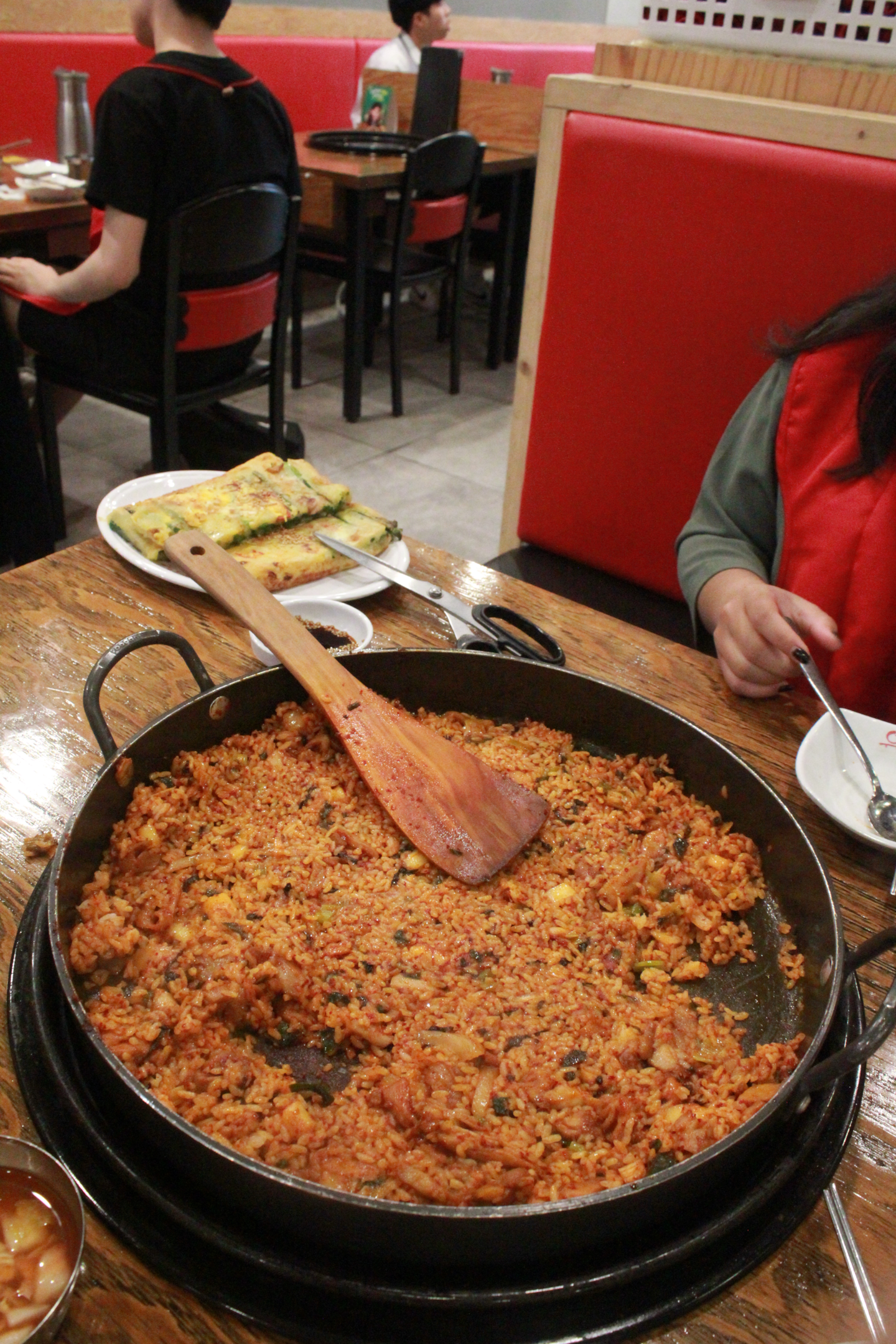 Food tours are another great option for those looking to experience Korean food. These tours typically take place in markets or neighbourhoods with a concentration of restaurants and street food vendors. Guides will lead you from place to place, explaining the dishes and providing context for what you're tasting. Food tours are a great way to get an overview of the variety of flavours and dishes that make up Korean cuisine.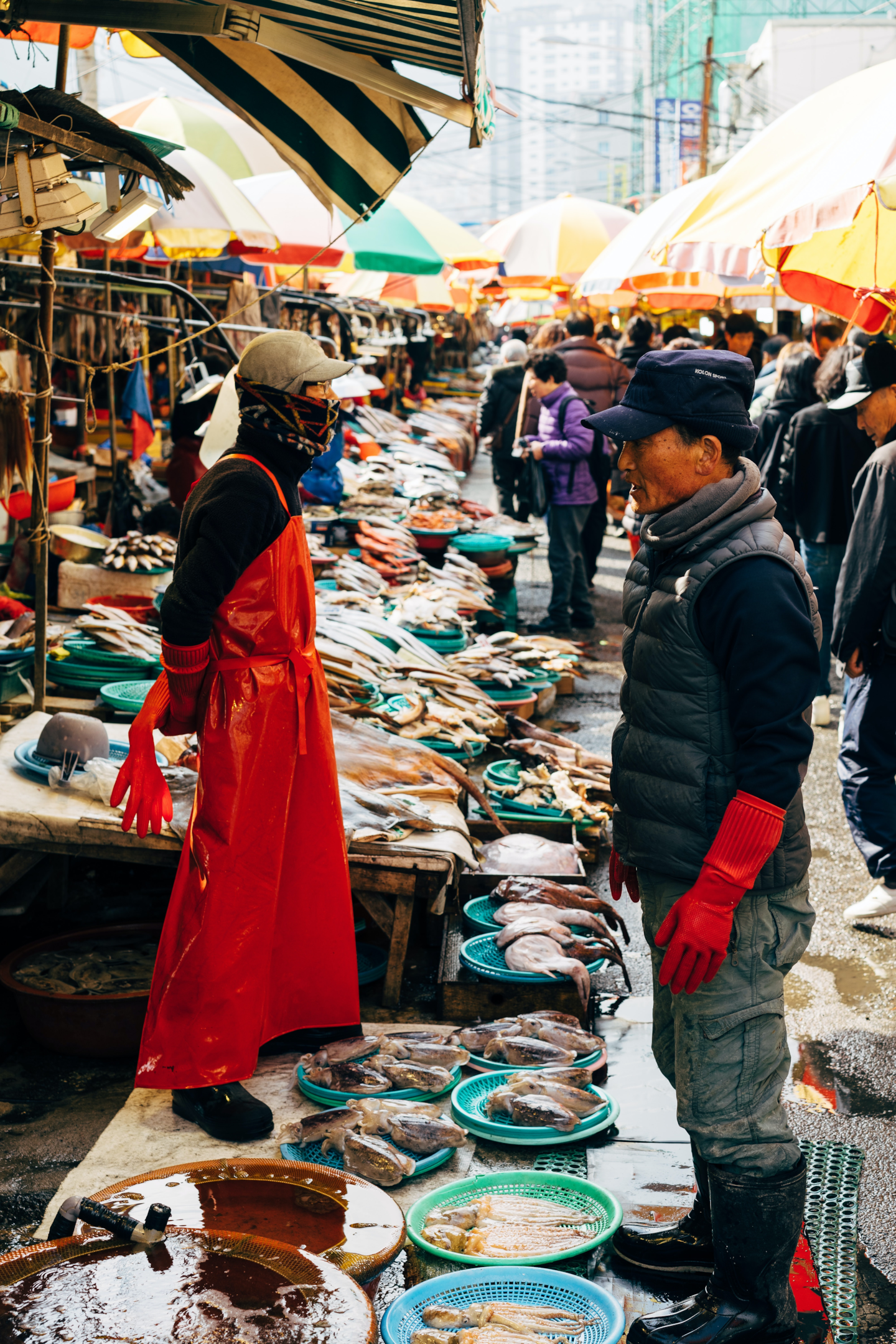 Where to rest?
When it comes to finding a place to stay in Korea, visitors have a wide range of options to choose from. For those who want to experience traditional Korean culture, there are several traditional houses that have been converted into guesthouses. These properties offer a unique glimpse into the past, with traditional features such as ondol floors and paper doors. However, they also come with modern amenities such as private bathrooms and Wi-Fi.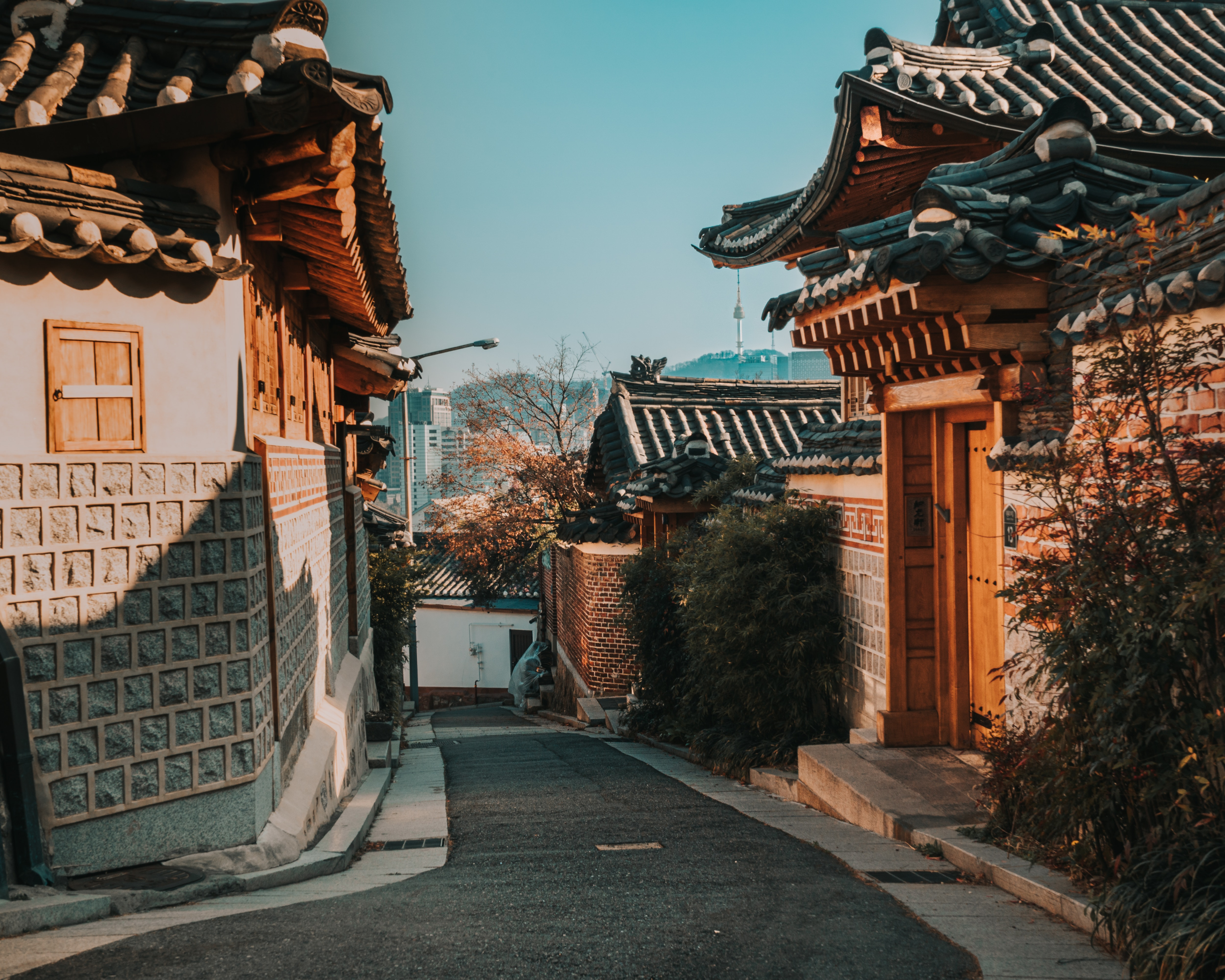 For those who prefer a more luxurious vacation experience, there are also plenty of luxury hotels in Korea. These properties offer world-class facilities and services, making them the perfect choice for those who want to enjoy the best of what Korea has to offer.