Luxury Ryokans in Japan With Private Open-Air Bath
Live like a true royalty amidst the sprawling landscapes of Japan with private onsen baths – hot springs that are nothing short of divine.
Savoring Japan's private luxury tours and ryokan is like unlocking the secrets of truly indulgent relaxation. Imagine being enveloped in complete calm, with your private bath ready to soothe away any stress or tiredness. Like a portal to a dream world, these private hot spring baths let you dissolve completely into a blissful retreat surrounded by beauty and calm. Take some time to enjoy these unique baths, as part of your Japan luxury tour.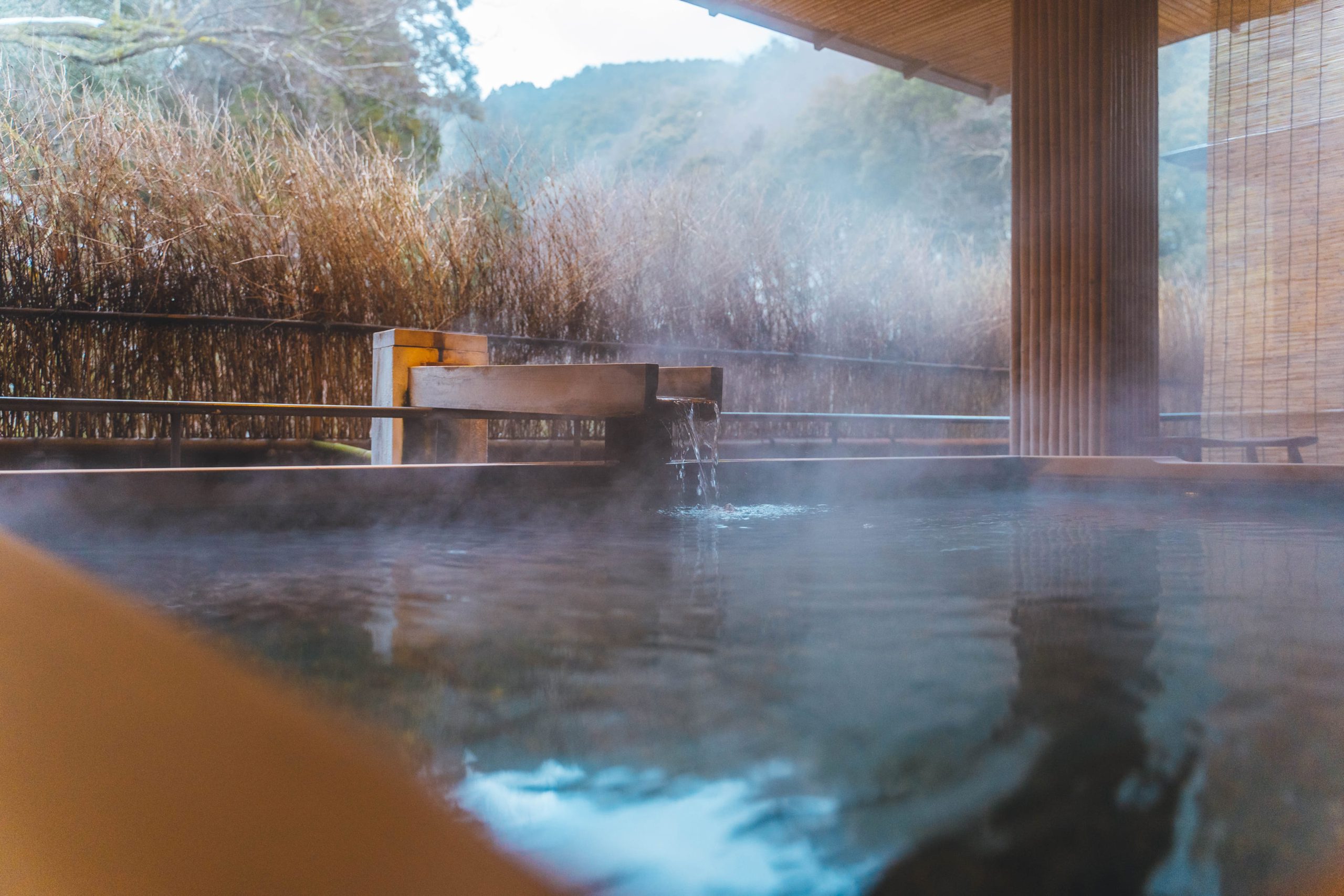 What Is Japanese Ryokan?
Ryokan are guest rooms that reflect Japan's culture with classic wooden furnishings and tatami mat flooring. These traditional guest houses provide an enchanting journey back in time as they maintain the elegance of old Japan. Beautiful guest rooms with tatami mat flooring, low furniture, and peaceful gardens give you a sense of calm and serenity. Every guest room is carefully and lovingly crafted, with cozy futon beds and living spaces that invite meaningful conversations and relaxation.
Usually situated in stunning natural landscapes such as forestry or coastal areas, a stay at a ryokan allows you to truly appreciate and experience traditional Japanese culture, not just from visiting monuments and landmarks but from breathing in the atmosphere of these guesthouses.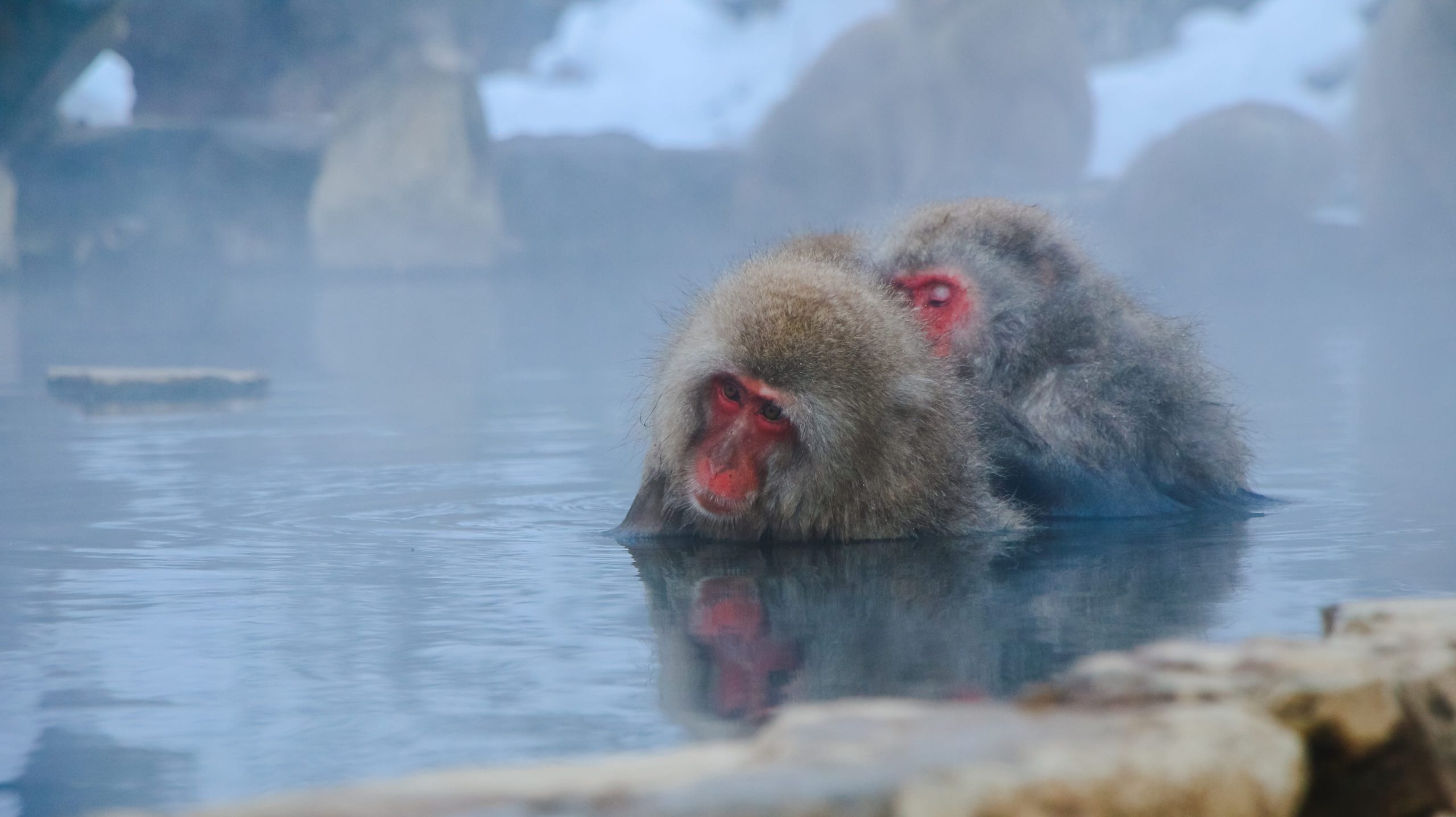 The Difference Between Private Onsen Baths and Public Onsen
Stepping into a private onsen bath is the ultimate dream for many. Nothing beats the luxury of having a private hot spring all to yourself, nestled away in a traditional ryokan with soft lights, scented candles and perhaps music playing gently in the background.
While private onsens are generally found within private establishments such as hotel rooms or ryokans, public onsens can be accessed by anyone. Public onsen baths are generally wilder than private baths, with some featuring outdoor baths surrounded by raw nature or buildings that blend into their natural environments.
Is Onsen the Same as Sento?
Onsen and Sento are both hot spring baths but with one distinct difference: Sentos are artificially heated whereas onsens are naturally sourced warm spring waters that are often high in minerals beneficial for soaking in.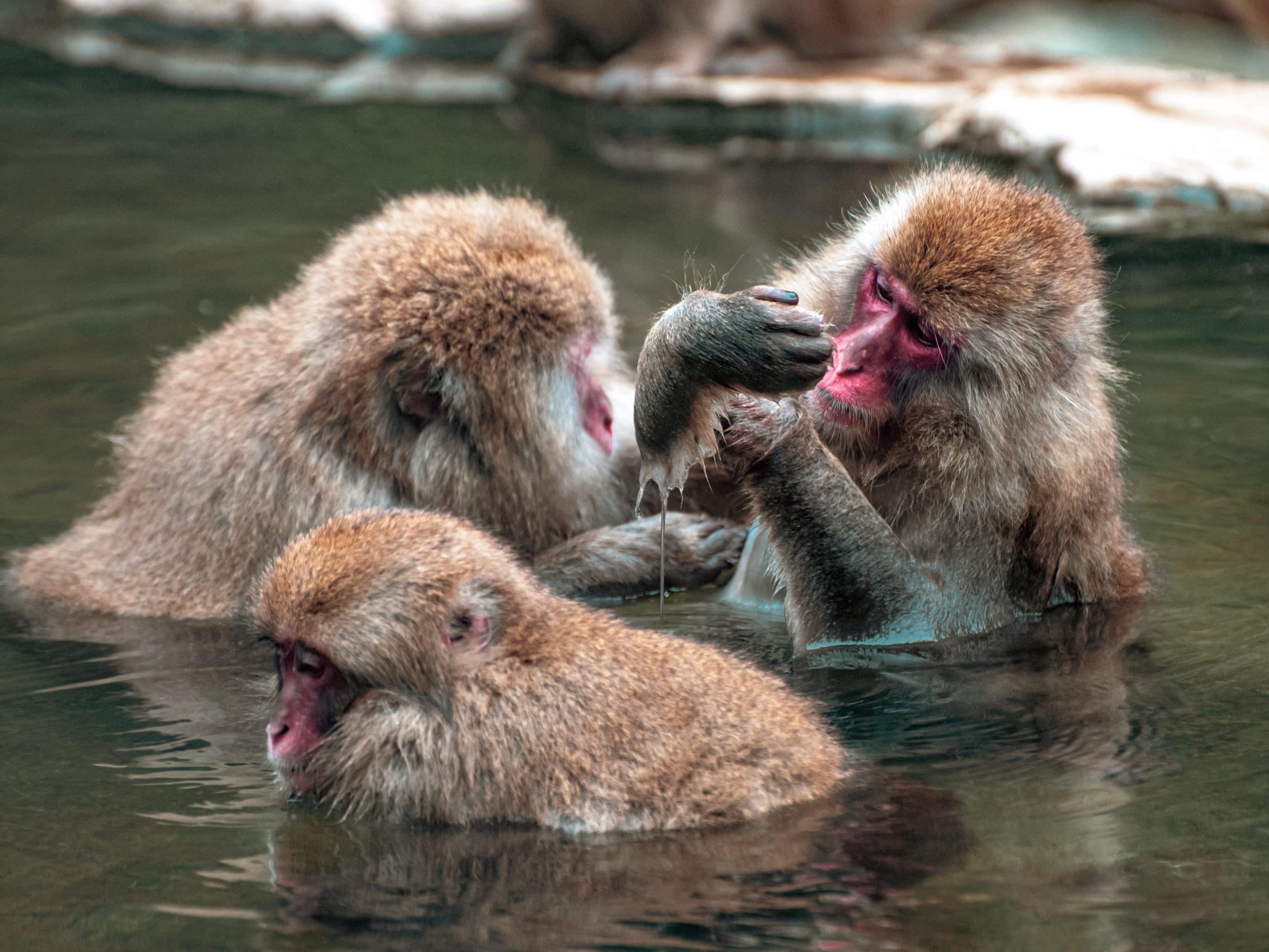 Open Air Baths
Instead of the regular hot bath that usually consists of nothing more than warmth and a hot sauna environment, open air baths incorporate nature's healing powers as well: the calming views of lush natural scenery, fresh scents of surrounding plants, and the gentle trickle of water all come together to bring about serenity and relaxation for those who take them.
For extra measure of privacy and peace, private open air baths provide hideaways to escape from everyday stress with their tranquil atmosphere so intensely resplendent with nature's beauty. Whether drawing a hot open air bath with friends or taking some time for yourself in one of these private tubs nestled by nature's wonders, open air baths are sure to leave you feeling completely provided for and revitalized.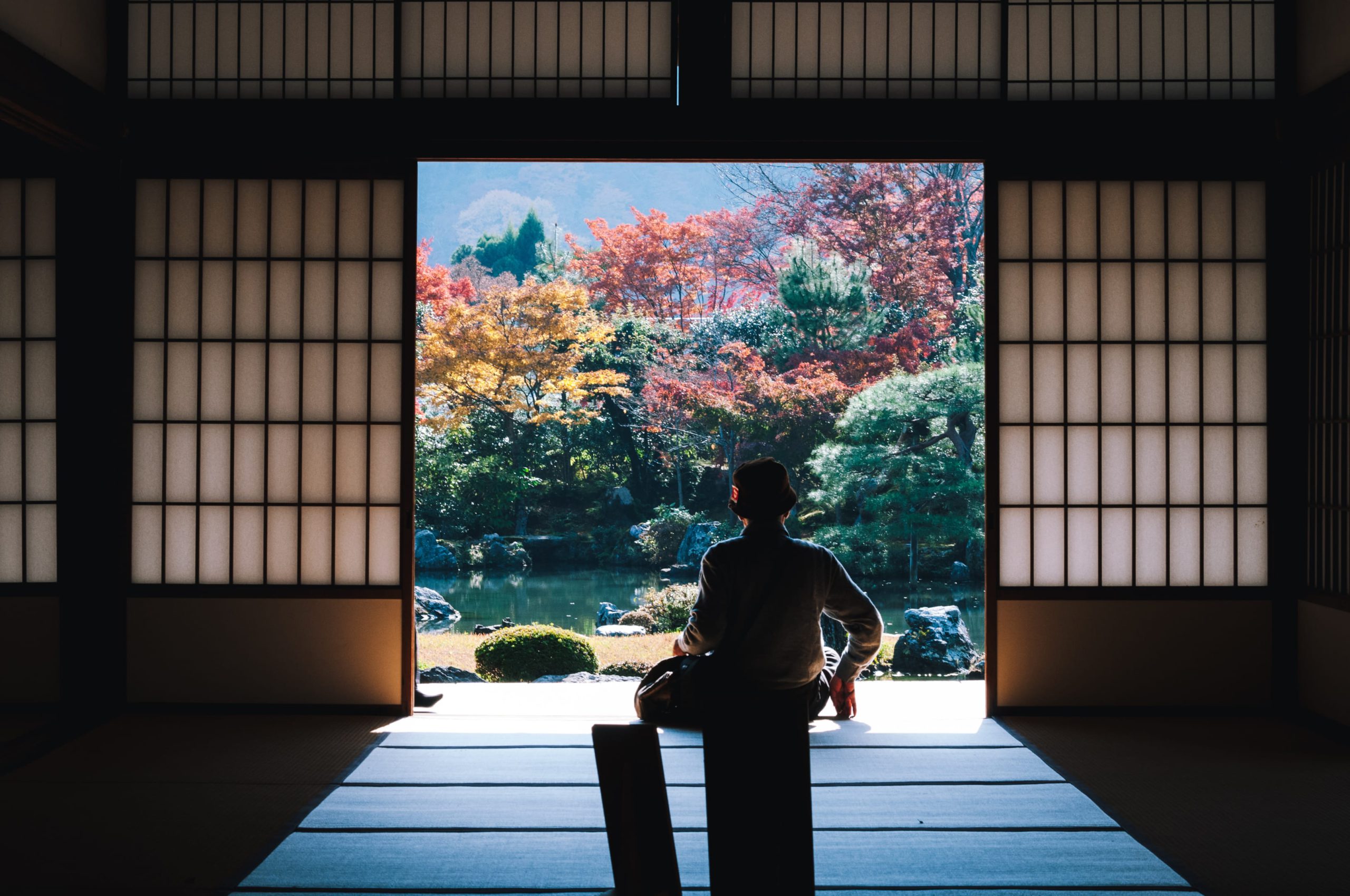 Ryokans Worth Visiting
Luxury ryokans in Japan offer you the chance to experience a travel experience unlike any other, and there is no better way to indulge in its beauty than private hot spring baths. These private Japanese onsen baths will refresh you and make your journey through Japanese luxury tours one that you'll savour forever.
Kyoto Nanzenji Garden Ryokan Yachiyo
Located in the shadow of the famous Nanzen-ji Temple, this charming Japanese-style ryokan promises its guests an unforgettable stay with its contemporary design, ancient traditions, and modern amenities.
Surrounded by exquisitely manicured Japanese gardens that bloom with vibrant colors each season, Kyoto Garden Ryokan Yachiyo offers its visitors a chance to connect with nature and experience peace and tranquility.
Shima Onsen Kashiwaya Ryokan
Shima Onsen is a relaxing hot spring resort located in the beautiful Gunma Prefecture, surrounded by clear waters of Shima River. It is said to cure 40,000 types of illnesses due to its therapeutic springs. Visitors come from all around Japan to enjoy the traditional atmosphere at this nostalgic hot spring town that has been enjoyed since long ago.
In recent years Shima Onsen has gained even more fame after being featured as one of the models for an onsen ryokan in Hayao Miyazaki's full-length animated movie "Spirited Away". The movie was instrumental in showing off the picturesque scenery of the hot spring town with its unique buildings and bridges, complete with its old-fashioned rustic charm.
The town also offers delightful local cuisine such as soba noodles, tempura dishes, fresh fish from the river and much more! So come on down to Shima Onsen for some restorative relaxation amidst an unforgettable setting that will leave you feeling refreshed and revitalised!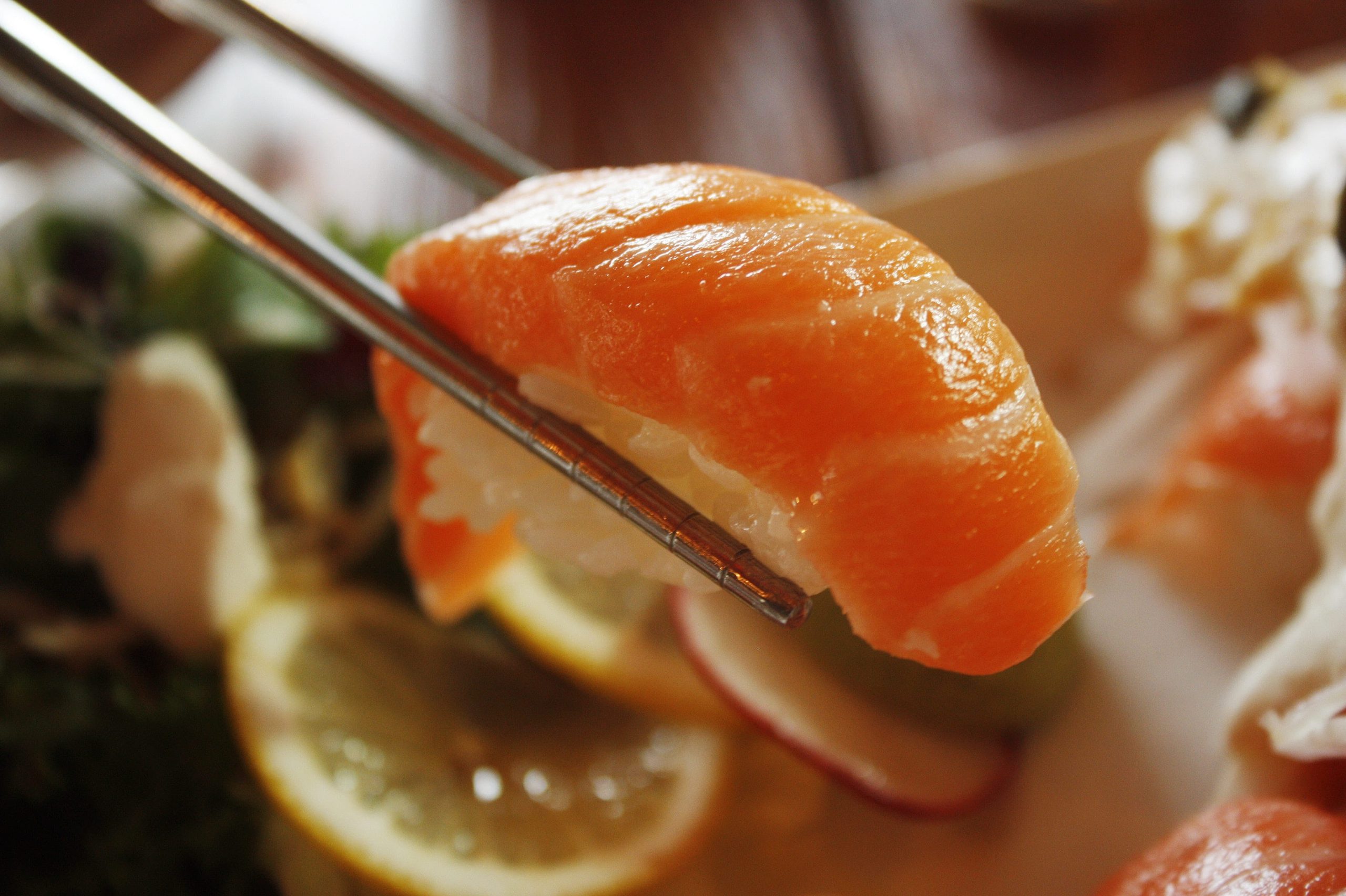 Takinoya
Noboribetsu Onsen is a renowned hot springs resort with a long and storied history. Situated in central Hokkaido, the area has been providing healing waters to its visitors for years. It is famed for having a plethora of unique hot spring sources, all formed by volcanic activity approximately 10,000 years ago. The ten different types of onsen are especially noteworthy, offering guests a chance to experience a wide range of water temperatures and mineral content. Those looking to relax can soak in outdoor or indoor baths filled with soothing hot spring waters that are said to have therapeutic benefits.
Accommodations come in both western and Japanese styles and feature modern amenities while still keeping the traditional charm of Japan. Traditional meal plans provide guests with delicious regional specialties served in-room or at restaurants within the hotel grounds.
Kinnotake Tonosawa
This luxury retreat is surrounded by waterfalls and lush bamboo trees, giving it a peaceful atmosphere that transports you to another world. Guests can also enjoy rooms that are designed with western and Japanese styles, creating an intimate and cozy atmosphere.
Kinnotake Tonosawa also offers its guests access to private open-air hot spring baths for a truly rejuvenating experience. The hot springs are naturally heated with geothermal energy, as well as infused with minerals for added relaxation benefits. Guests can also take advantage of traditional Japanese spa treatments such as massages or reflexology sessions while they stay at the ryokan.
Hotel Iyaonsen
Located in Iya Valley, often referred to as one of Japan's Three Most Secluded Regions, Iyaonsen is the only hotel located within the valley making it the perfect place to find a unique experience. The rooms offer breathtaking views of Mt. Tsurugi and the nearby Iya River along with full access to hot springs, spas, and other onsens which makes this place an ideal spot to relax with comfort after a long day of sightseeing. This hotel is also a part of our Japan tour.