"Cinco CUCs OK?"
It was the third day of our stay in Havana when my wife's right shoe opened up and we found ourselves at the cobbler whose hole-in-the-wall stall was steps away from where we were staying in Old Havana. We had noticed him while roaming around the atmospheric Old Havana neighbourhood and decided to visit when the shoe gave way. There were still more than 10 days remaining for our trip and with nowhere to purchase a new pair, getting the Timberlands fixed became a priority.
Cuba has been under trade embargo imposed by the United States since Fidel Castro successful took control of the island after the communist revolution in 1958 and hence it wasn't easy for us to get a new pair of shoes. We weren't complaining though; the ordinary Cubans face way bigger daily problems than us with regards to the shortages. Cubans have learned to cope with them and improvise in their daily lives. The restored 1950s American classic cars are examples of such improvisation. Despite the hardship brought on by the sanctions, Cubans are one of the friendliest people around; all our interactions with them had been pleasant and our cobbler, a handsome man of African descent, was no exception.
Cuba is a pretty diverse country in terms of ethnicity due to its history as an immigration nation. Cubans come in all shades, with the majority being Spanish descent as well as a sizeable minority of Afro-Cubans and descendants of mixed marriages. As far as I can see, everyone seem to mix freely and get on well together. We are very glad that we visited Cuba before this charm gives way to commercialization permanently in the future.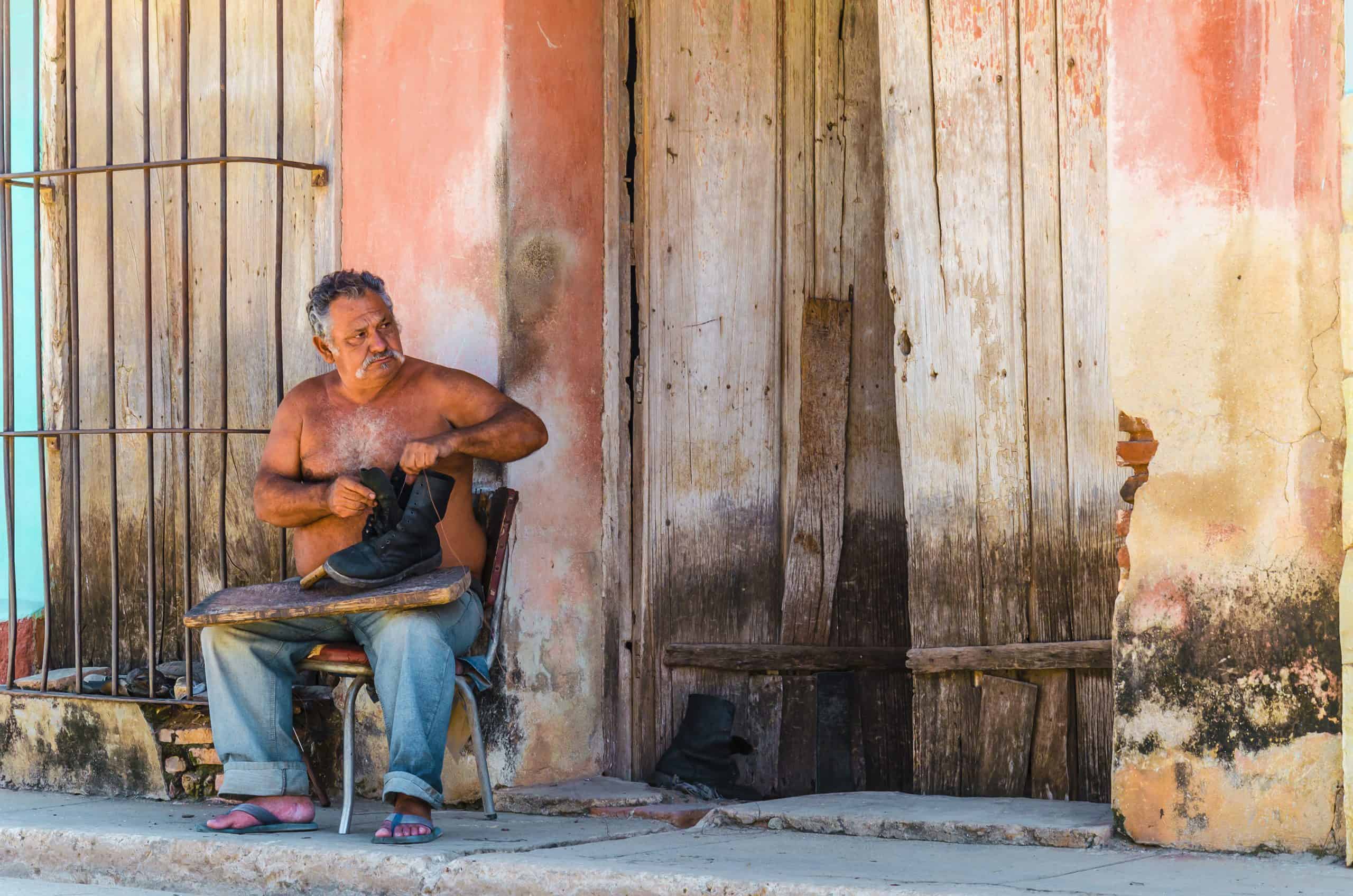 Despite the language barrier between us, the cobbler immediately understood our intention when the shoes were presented. He spoke to us in quick-fire Spanish and began to mime when he realized that these gringos "no hablar Espanol". The solution that he proposed was simple; he acted out the sewing action and quoted us five Cuban Convertible Pesos or CUCs. We hesitated a bit before agreeing on the price, not exactly sure if it was the right amount to pay.
We would later find out that the money situation in Cuba is rather complex with two parallel currencies in circulation; the tourists use CUCs while the locals mostly use Cuban Pesos (1:1 with USD) or CUP (1 CUC : 25 CUP). With the average monthly salary for a Cuban civil servant to be around 400 CUP, our 5 CUC was a windfall for Mr Cobbler and included all gringo surcharges.
My wife was worried that the shoe wouldn't be waterproof after stitching and questioned if he could use glue instead. He agreed but since he didn't have any with him, he left his stall looking for contact glue and left us taking care of his stall. It was something that we were not used to but everyone seemed to be so chill in Cuba. He came back empty-handed after what it felt like forever (probably 10 minutes) and asked us to return in an hour's time while he figured something out.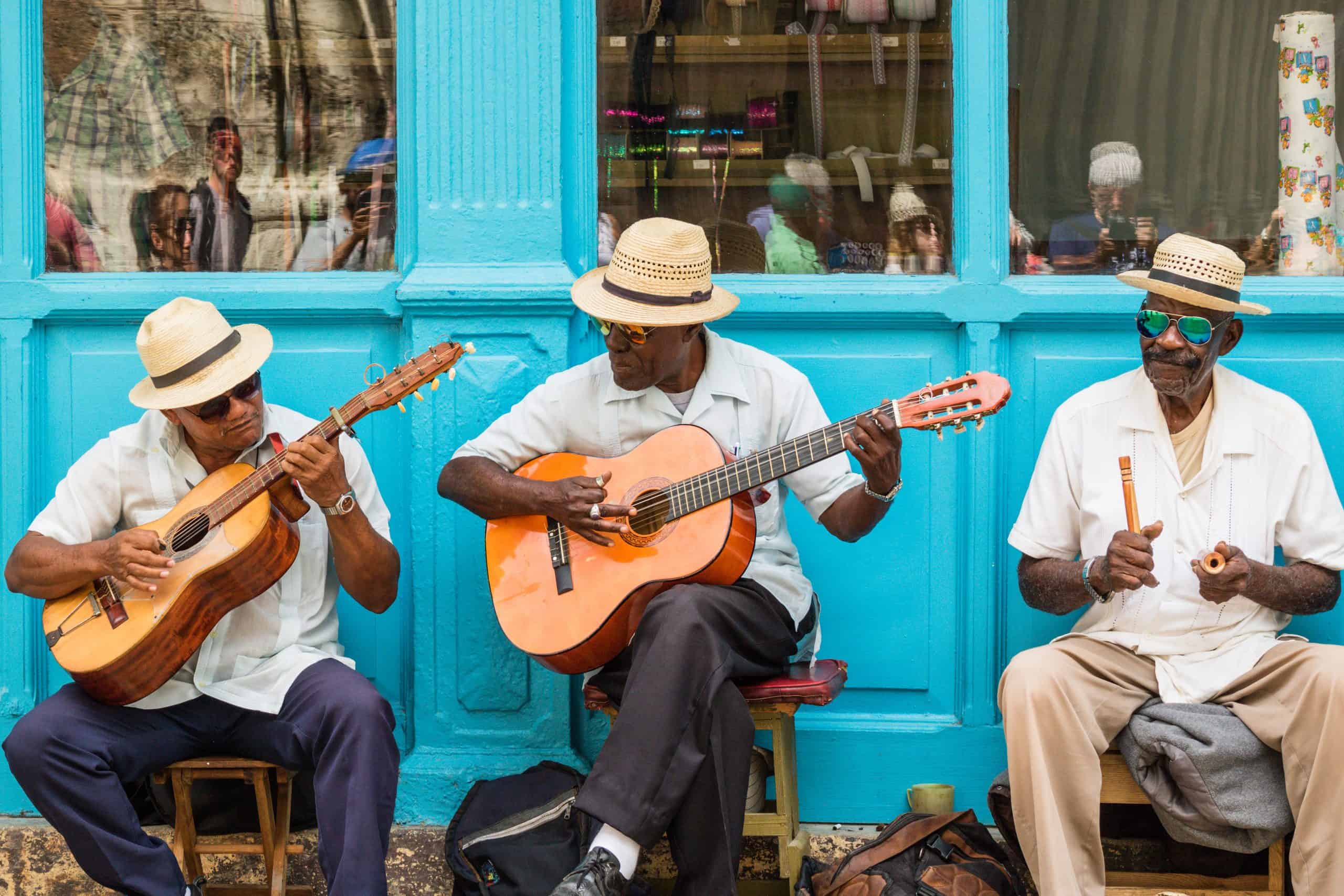 And he did figure it out. He was still working on the right shoe when we returned, scrapping the existing dried-up glue before applying the new layer. There was a real sense of community in Havana which I hadn't seen in cities of similar size; Cubans greet every friend whom they met on the street and neighbours would just stop by for a chit-chat; several did while Mr Cobbler was hard at work fixing wife's shoe.
My wife eventually changed her mind about stitching and Mr Cobbler agreed readily. Despite the surcharge, we were happy with Mr Cobbler's work and the shoe held on till beyond this trip.