Our team at Intriq Journey has carefully curated this feature on China, a country that boasts over 20 amazing UNESCO World Heritage Sites and no less than 56 different ethnic groups. Read on to find out why our China travel expert Stella Fan thinks it is the destination that has something for everyone in every season.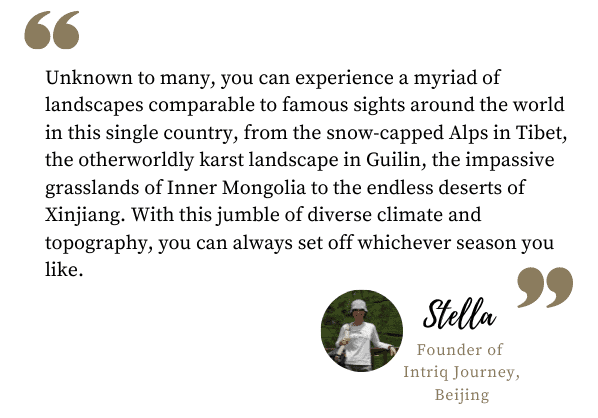 We are taking a different perspective to illustrate our recommendations according to China's geographical landforms, which can be categorised by: the mountain ranges, the high plateaus and the low-lying plains.
Soaring Mountains
Encompassing some of the world's tallest peaks, China's mountain ranges deservedly earned it's title of Roof of the World. Generally above 2,000m altitude, geographical features include snow-capped mountains, glaciers, high mountain passes, and incredible alpine landscapes.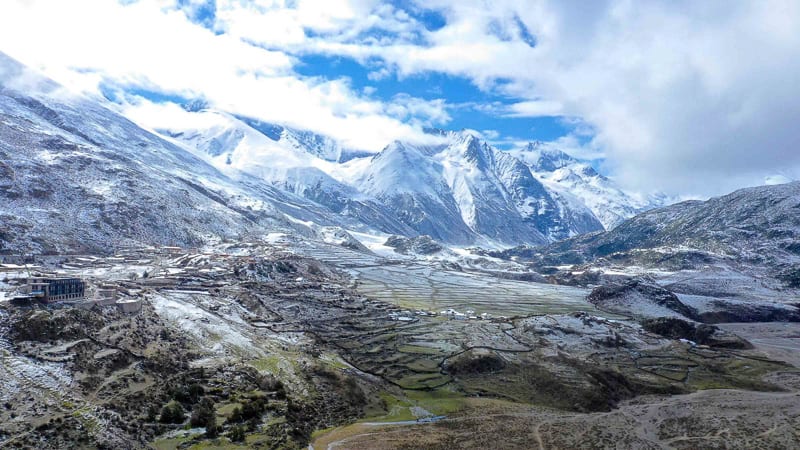 10 Days Eastern Tibet Panorama
Step into the Switzerland-like scenery of Eastern Tibet, trek its largest ancient blue Laigu glacier and wander around quaint remote villages in the world's deepest canyon.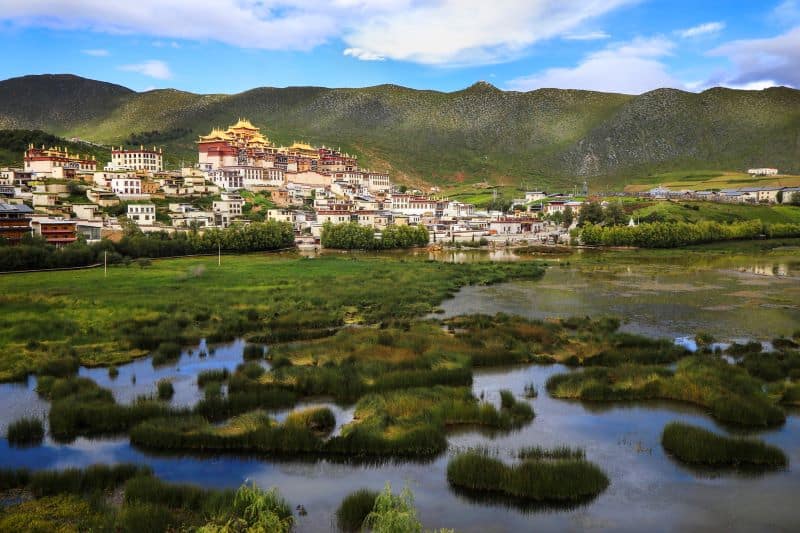 8 Days Hidden Charms of Northern Yunnan
Stroll across the quaint roofed houses of Lijiang and the undulating beauty of Shangri-La town, hike across the iconic Tiger Leaping Gorge and marvel at the snow-capped peaks of Meili.
High Plateau
Although at a lower altitude than the mountains (mostly elevations between 1,000 – 2,000m high), the high plateaus are no less impressive, boasting of impressive landforms ranging from steppe grasslands, mountains ridges and ravines, verdant valleys, highland lakes and waterfalls.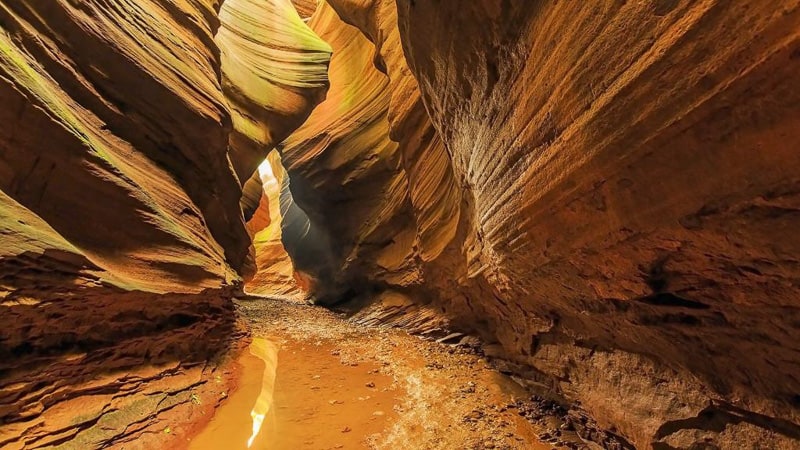 6 Days Alternative Shaanxi
Get lost in Yucha Grand Canyon, which bears a striking resemblance to Antelope Canyon in the United States. Be awed by the world's only yellow thundering Hukou Waterfall.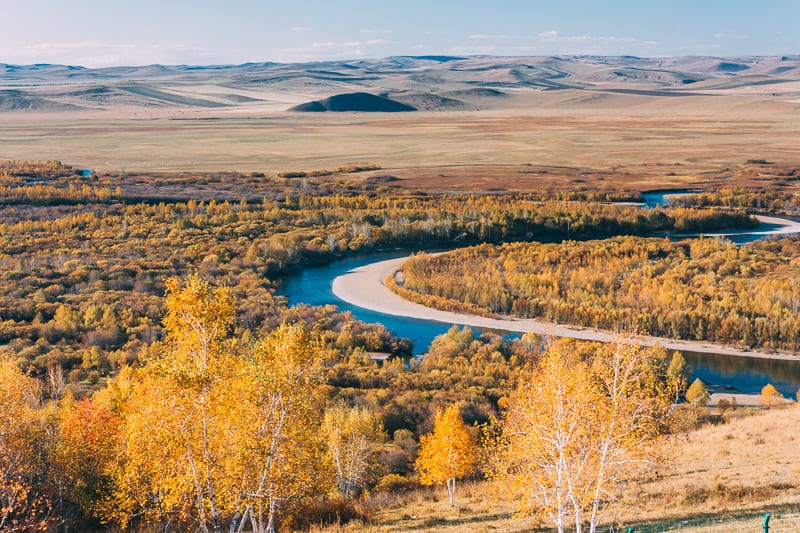 6 Days Hulunbuir Immersion in Inner Mongolia
Enjoy breath-taking colours of Ergun – the no.1 wetland in Asia, traverse the boundless grassland of Hulunbuir and mingle with the "last hunting tribe in China" Aolunguya Reindeer Tribe.
Sweeping Plains
We categorize the rest of China as the low-lying regions – fertile plains that are densely farmed and populated. The landscape is one of the most diverse, from rivers meandering through karst formations, lush rice terraces stretching along the rolling hills, tropical forests to white sandy beaches.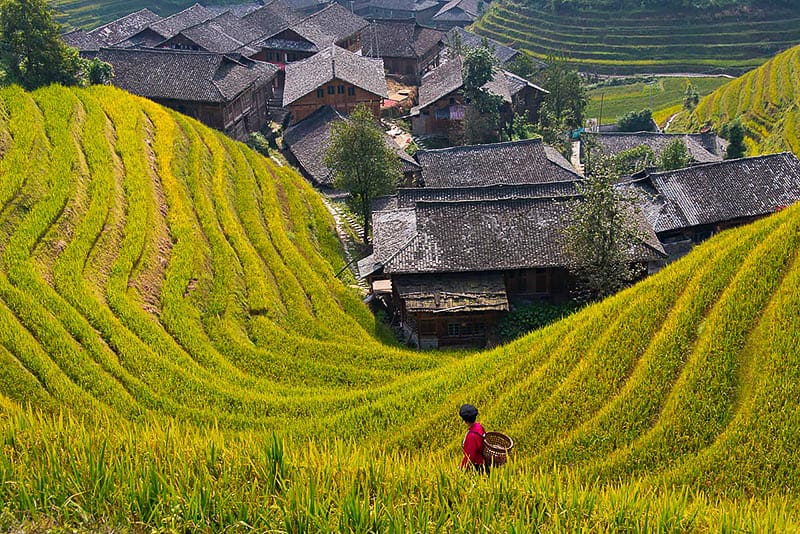 5 Days Landscapes of Guilin
Take the path less travelled to journey through Guilin to see its gorgeous karst formations along the Li River, enjoy the picturesque rice terraces in Longsheng and bike along a quiet trail to visit authentic villages with a local guide.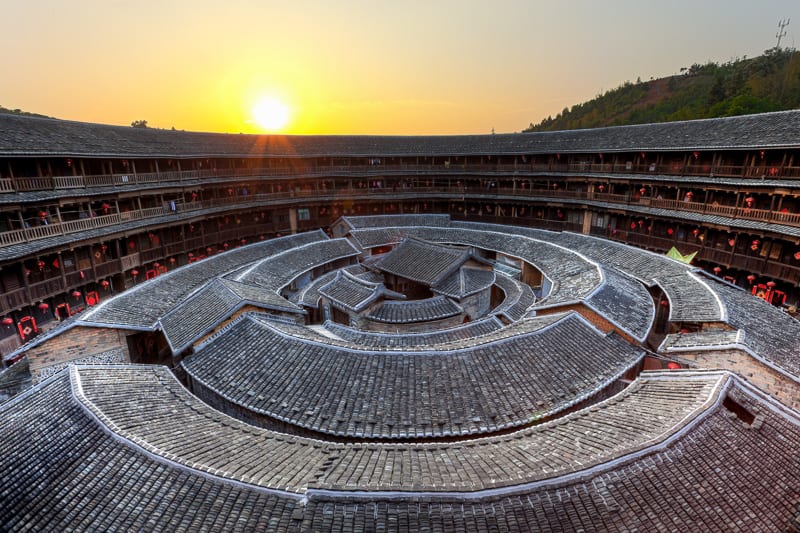 8 Days Best of Fujian
Explore the signature highlights of Fujian, one of the most culturally diverse provinces in China. Visit a local family in the unique Tulou Hakka House and retreat into a Toulou-transformed hotel.
Retreat to Relax – Jinmao Purelax Mountain Hotel Lijiang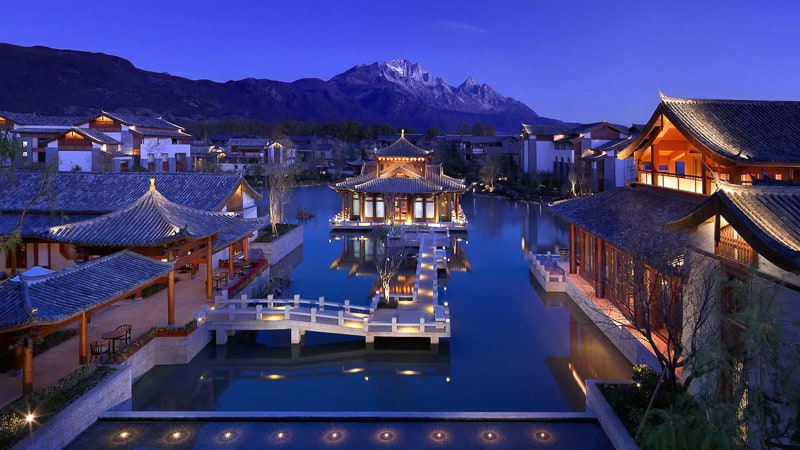 The recently renovated hotel offers 89 suites and villas, nestled against the backdrop of Jade Dragon Snow Mountain in Yunnan. The hotel is a destination in itself, boasting the magnificent scenery of century-old glaciers and a plethora of dynamic cultural heritage.
With our unbeatable knowledge & extensive connections on the ground, get in touch to find out the best experiences in this incredible country.