Art Lover's Paradise: Exploring Florence and Tuscany's Renaissance Treasures
Tuscany is known for its beautiful landscapes and gastronomic experiences. But apart from these, did you know that it's where you can find a treasure trove of Renaissance masterpieces? Also known as the birthplace of Renaissance, Florence, the capital of Tuscany, is a culturally rich city perfect for art enthusiasts all over the world. 
It was one of the wealthiest cities in Europe during the time, with powerful families like the Medici family contributing largely to Renaissance art, creating the vibrant artistic community there that we know today. In fact, many of the Renaissance's greatest works, such as Michelangelo's "David," Botticelli's "Birth of Venus," and Leonardo's "Mona Lisa," were created in or around Florence. 
If setting off on a luxury holiday in Italy to discover Renaissance art in Florence and Tuscany is an itinerary right up your alley, then you're in for a treat! In this article, read more about Renaissance art and discover the best places in Tuscany to marvel at them.
Learn More: 4 Best Luxurious Destinations in Italy
What is Renaissance Art?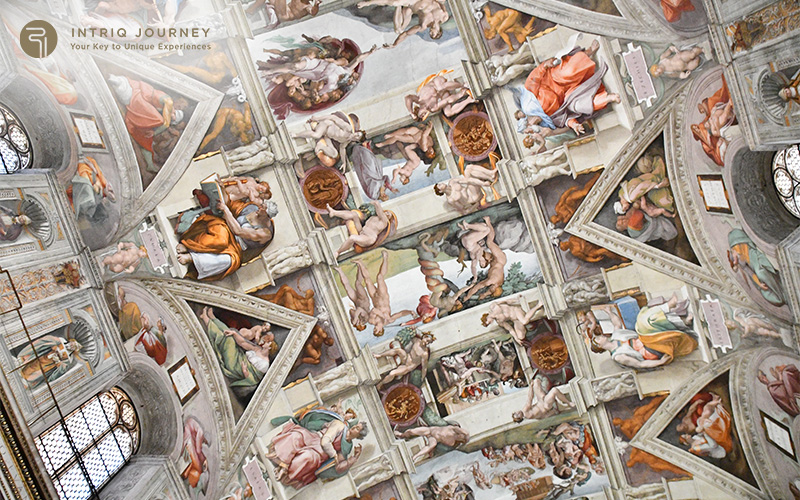 Renaissance art refers to the artistic and cultural movement that took place in Europe  between the 14th and 17th centuries. It is a style that perfectly captures the beauty of our natural world and the human form with precision and depth. 
Some of the most iconic Renaissance art in history were created by notable figures like Leonardo da Vinci, Michelangelo, and Botticelli. 
Where to Find Renaissance Art in Modern-Day Italy
Uffizi Gallery is one of the must-visit art galleries in Florence, where numerous collections of ancient sculptures and paintings between the Middle Ages and the Modern period are housed. The works of many renowned Renaissance artists, such as Botticelli's "The Birth of Venus" and Leonardo da Vinci's "Annunciation" are showcased here. 
The Accademia Gallery is home to Michelangelo's masterpiece, "David," and many tourists worldwide flock to this place to take a look at it. Other sculptures and artwork by Michelangelo, as well as other Italian artists such as Botticelli, Domenicao Ghirlandaio, and Andrea del Sarto are also displayed here.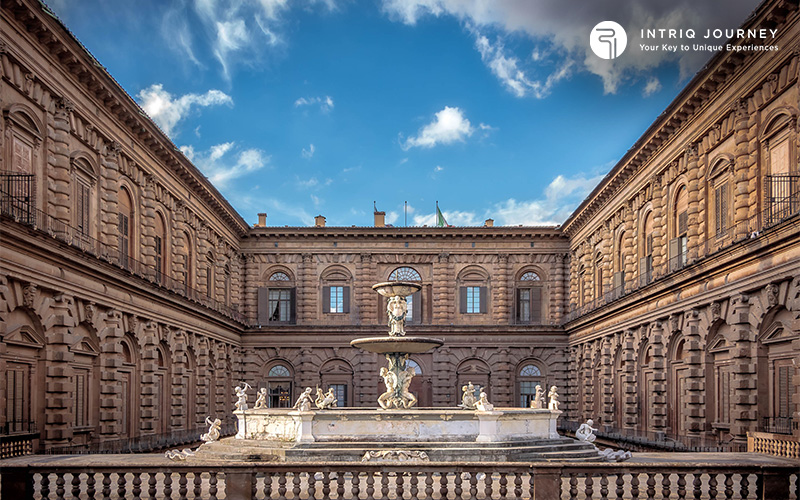 The Palazzo Pitti, which translates to Pitti Palace in English, was once where the powerful Medici family resided. The property now houses several museums, including the Palatine Gallery, which features works by Titian, Raphael, and Caravaggio. The Palazzo Pitti also boasts stunning Renaissance architecture and frescoes that one can admire when touring the space. 
The San Marco Museum situated within the former Dominican convent of San Marco was renovated and decorated by some of the greatest Renaissance artists. It contains an extensive collection of works by Fra Angelico, one of the most renowned painters of the Early Renaissance. 
The architecture and the monastic atmosphere of the museum's layout also offers an immersive experience into how Renaissance art was integrated into the daily routines of those living in the convent at the time.
Arezzo, a charming town nestled in eastern Tuscany, is a hidden gem for Renaissance art lovers. This town was where Giorgio Vasari, a Renaissance painter and architect lived, and is also where you can find some of the works of Piero della Francesca, one of the most important Early Renaissance painters. Several works produced during the Renaissance can be found in this region.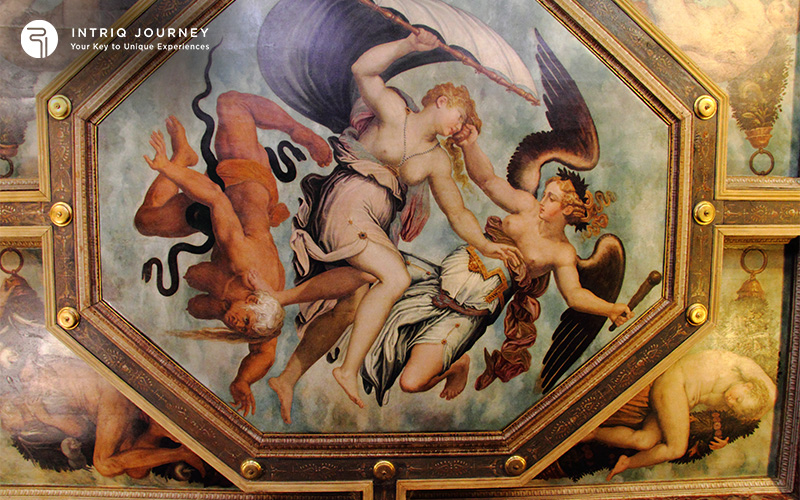 Some places to visit in Arezzo include:
Basilica of San Francesco

Church of Santa Maria in Gradi

Arezzo Cathedral

Casa Vasari 

Pisa Camposanto Monumentale
The Camposanto Monumentale offers a glimpse into the evolution of artistic styles, particularly those of the Renaissance era. Its frescoes are created by some of the most renowned Renaissance artists, including Benozzo Gozzoli, Taddeo Gaddi, and Buffalmacco. 
Unlike the bustling tourist crowds at the nearby Leaning Tower of Pisa, the Camposanto offers a more serene and contemplative atmosphere. It's a place where you can take your time to appreciate the art, architecture, and history without the rush of a typical tourist destination.
Tuscany is an art lover's paradise where the echoes of the Renaissance still resonate through the cobbled streets and picturesque landscapes. Whether you're an art enthusiast or a curious traveller, if you're keen to see all the great masterpieces of the Renaissance era, perhaps a luxury Tuscany tour will be perfect for you. 
Are you up for some cultural exploration in Tuscany? Let Intriq Journey, a tour agency in Singapore, curate the perfect luxury Tuscany tour for you. Unlock your unique experience today.