Navigating Marrakech and Unearthing Hidden Gems
Marrakech, the red city, an emblematic destination in the heart of Morocco, is a vibrant city brimming with history, culture, and an irresistible allure. Travelers who embark on Morocco luxury tours often place Marrakech high on their list. As they traverse the city, not only do they witness the bustling main attractions, but they also unearth the city's hidden gems, revealing a deeper layer of this enchanting destination. This article serves as a guide to navigating Marrakech, ensuring a culturally enriching and enjoyable experience.
Background and History of Marrakech
Founded nearly a millennium ago, Marrakech has a rich history evident in its architecture, customs, and traditions. This city has thrived under various dynasties, each leaving its mark on the city's cultural tapestry. Today, Marrakech stands as a unique blend of modernity and tradition, appealing to all sorts of travelers from around the world.
Navigating Marrakech
Marrakech is divided into two main areas: the historic medina, a UNESCO World Heritage Site, and the modern district of Gueliz. Traditional modes of transport include horse-drawn carriages, cabs, and the ever-popular motorcycles. For a truly immersive experience, however, consider strolling the labyrinthine alleyways on foot, where every turn offers an unexpected spectacle.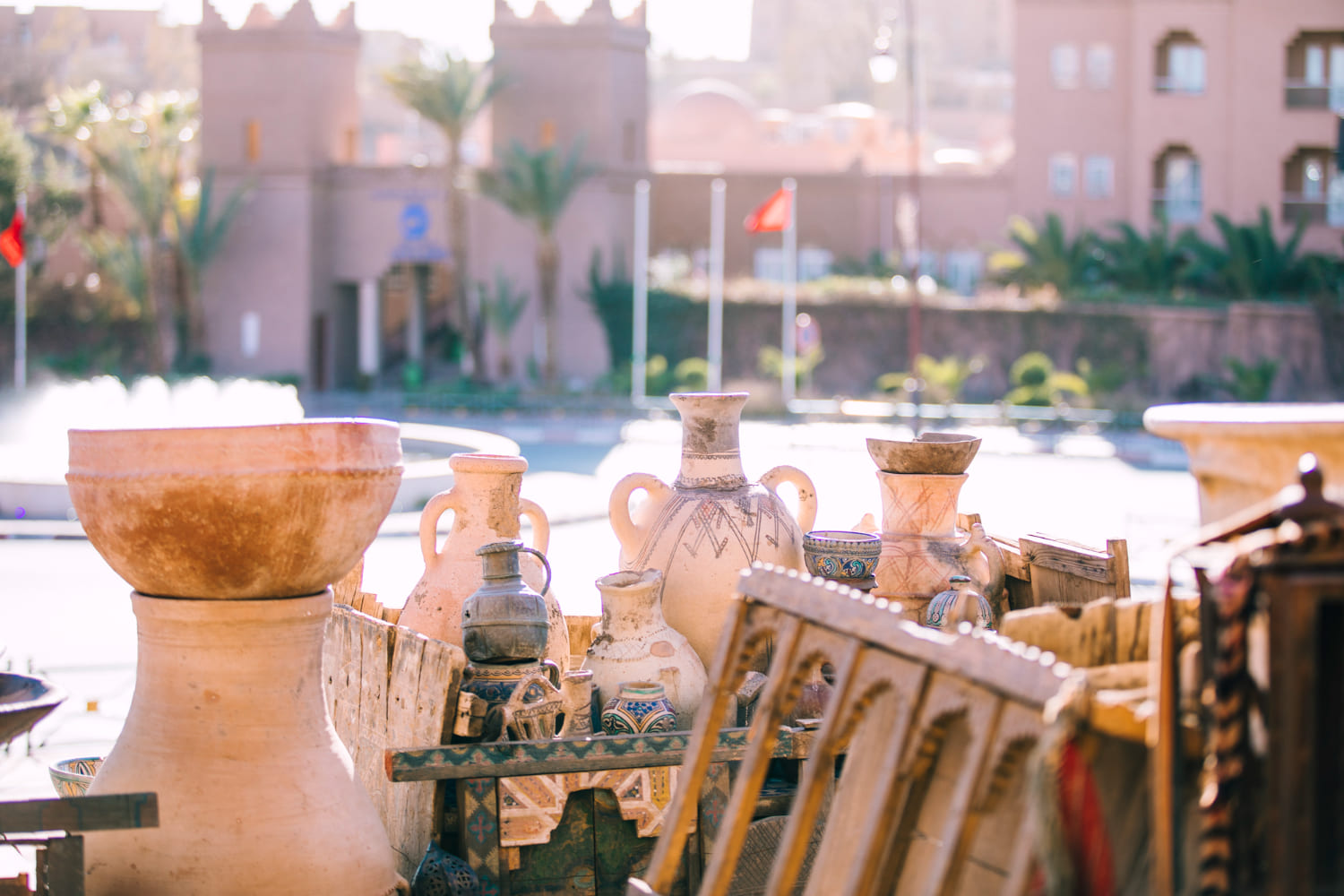 Marrakech's Major Attractions
When embarking on Morocco luxury tours, certain Marrakech attractions are a must-visit. The Jardin Majorelle, the Koutoubia Mosque, and the Bahia Palace offer breathtaking architectural splendor. The city squares like Djemaa el Fna, teem with life, food vendors, musicians, and storytellers, creating an unforgettable ambiance. For food and nightlife, try the numerous riads offering traditional Moroccan cuisine, or visit the modern clubs of Gueliz.
Unearthing Hidden Gems in Marrakech
Beyond the bustling squares and palaces lies a world less explored. The Mellah, the old Jewish Quarter, tells a story of Marrakech's multicultural past. The Maison de la Photographie houses a fantastic collection of old Moroccan photographs, offering a glimpse into the city's past. Then, there's the Anima Garden, a stunning fusion of art and nature located outside Marrakech but well worth the detour.
Local experiences also add a unique touch to Morocco luxury tours. Participate in traditional pottery-making workshops or take a Moroccan cooking class. Visiting local hammams for a traditional spa experience is another way to connect with the culture.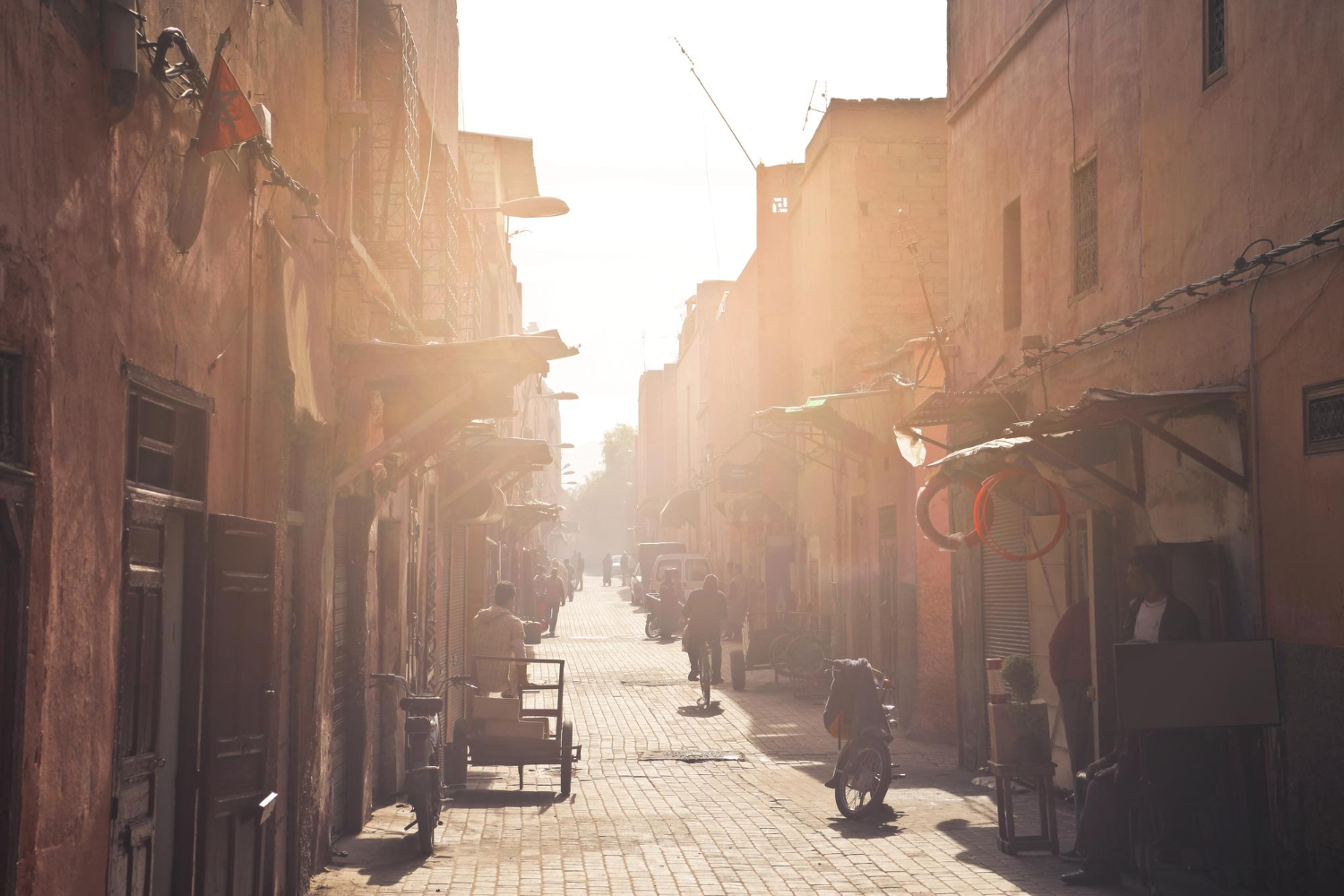 Tips for a Successful Journey in Marrakech
Traveling to Marrakech is an adventure, and a few tips can make it smoother. Firstly, respect local customs and dress modestly. Secondly, remember that haggling is a way of life in Marrakech markets. Safety is usually not a concern, but like in any city, stay alert and keep your belongings secure.
The best time to visit is in the spring or fall when the weather is mild. However, the city offers unique charms in every season. Finally, remember to be a responsible tourist. Sustainable tourism benefits both the city and its inhabitants, making Marrakech a welcoming destination for generations to come.
Conclusion
Marrakech, in its full glory, offers more than just a holiday; it offers an enchanting cultural experience. The bustling city squares, the hidden alleyways, the vibrant nightlife, and the tranquil gardens all weave together to form the city's unique character. When planning Morocco luxury tours, don't merely scratch the surface. Instead, venture beyond, immerse yourself, and uncover Marrakech's many hidden gems. This deeper connection will leave you with a profound appreciation for the rich cultural tapestry of Marrakech and memories that will linger long after your visit.