Luxurious things to do in Tokyo
Tokyo is often hailed as one of the most exciting cities in the world, and it's easy to see why. From the bright lights of central Tokyo to the sprawling metropolis surrounding it, there's something for everyone when they visit Tokyo. And, of course, no visit to this city would be complete without a taste of the signature luxury travel that Japan is known for.
Central Tokyo is home to several luxury hotels, and you can find plenty of famous sites, high-end shops and restaurants here. Signature luxury travel experiences can be found all over the city, from opulent hotels and restaurants to world-class spas and shops, a luxury vacation to Tokyo is sure to be an unforgettable experience.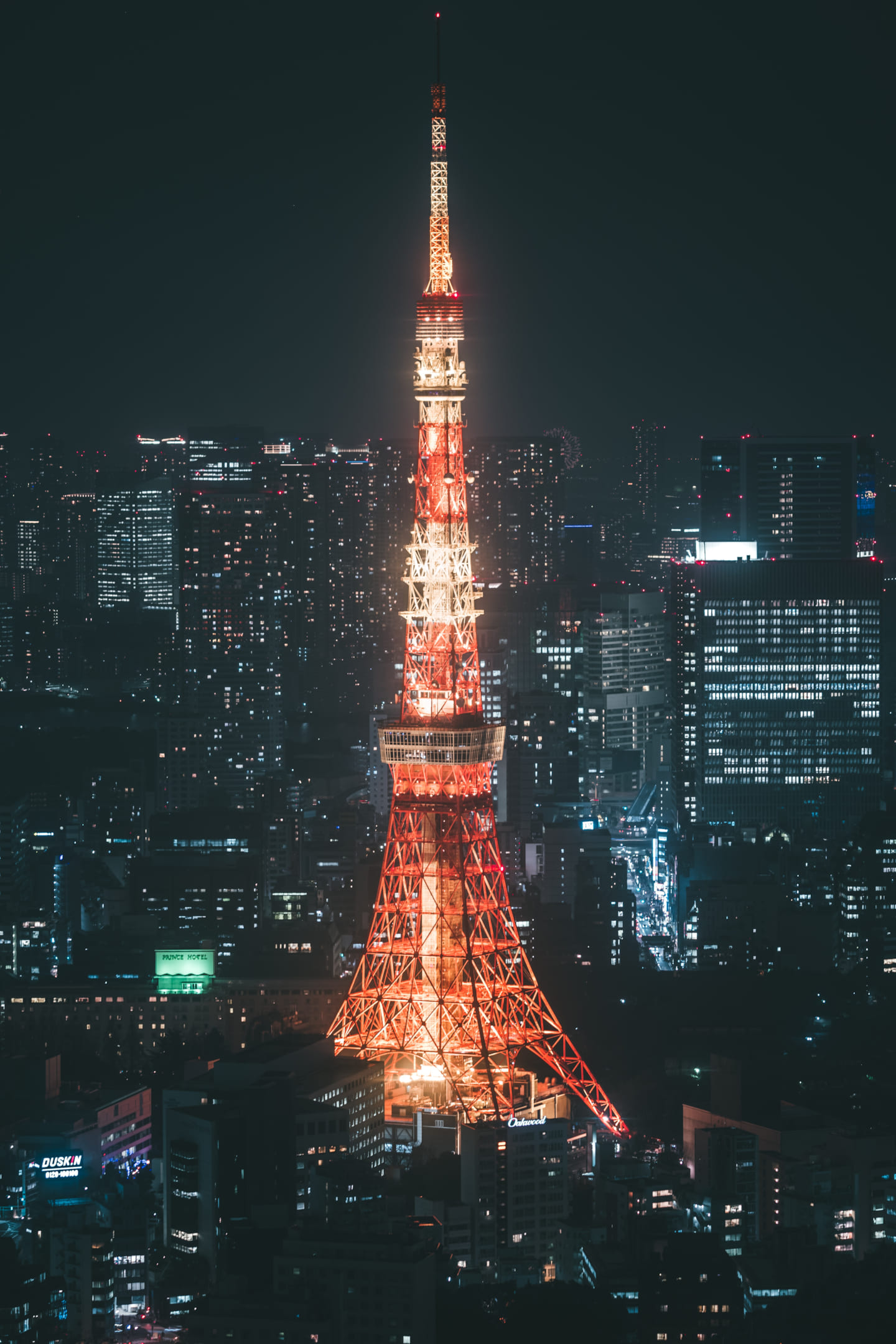 Bird's eye view of Tokyo via the Tokyo Tower
Tokyo Tower is one of the most popular tourist destinations in Japan. Located in the heart of Tokyo, the tower offers breathtaking views of the city skyline. Visitors can also enjoy a variety of cafes and entertainment options at the base of the tower. This tower is also considered one of the best observation decks overlooking Tokyo city.
Become a local in Japan
Japan is renowned for its rich culture and unique entertainment. From sumo wrestling to tea ceremony classes, there are countless ways to experience traditional Japanese culture.
Sumo is Japan's national sport and has been practised for centuries. It is a form of competitive wrestling in which two opponents face off in a raised ring, attempting to force each other out of the ring or onto the ground, as famously seen on TV.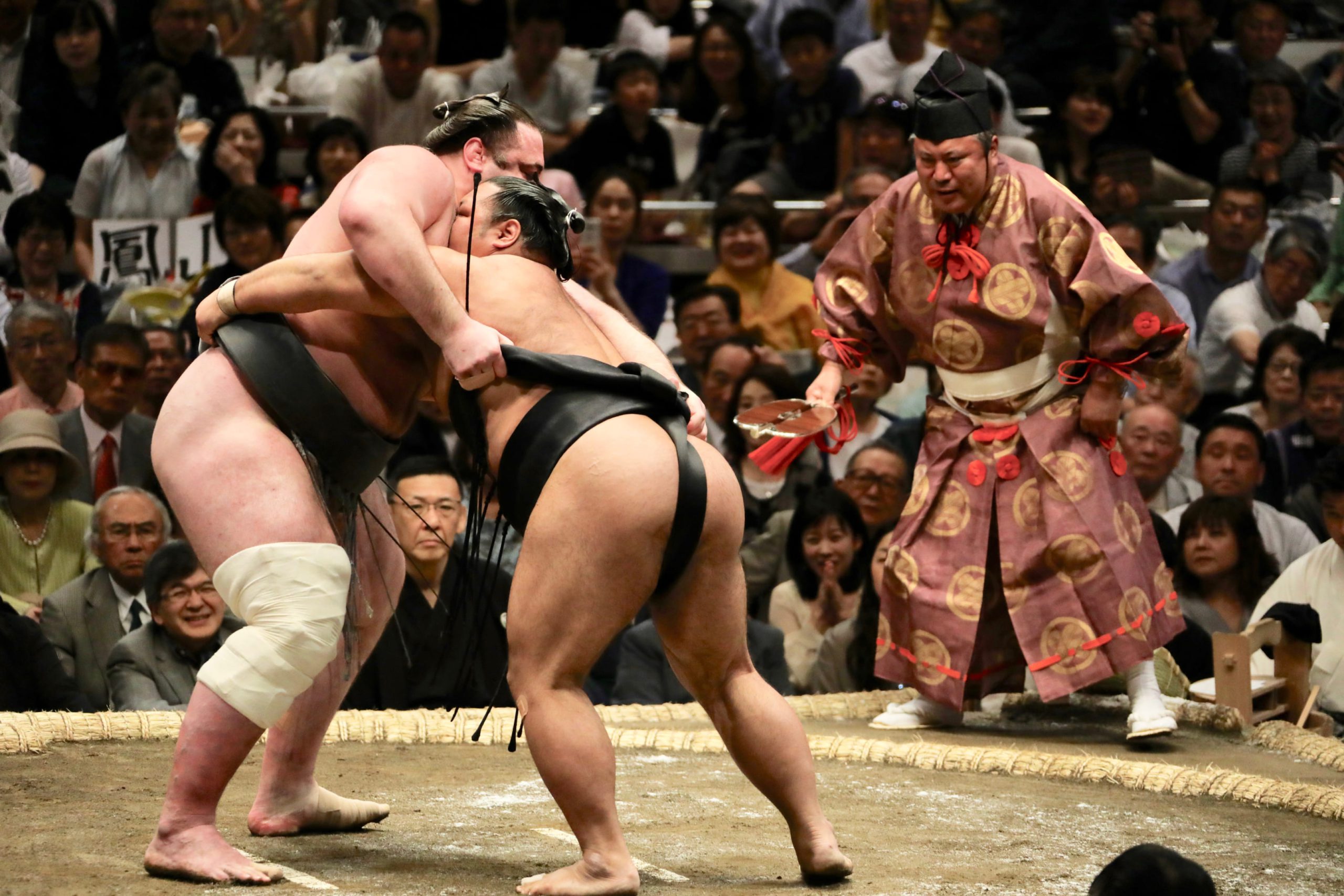 There are many ways to experience Japanese culture. Our Japan tour packages include hands-on authentic experiences such as:
Taiko drumming
Sushi making class
Ninja training
and of course Tea Ceremony class

In Japan, the tea ceremony is more than just a way to enjoy a cup of tea. It is an intricate ritual that has been practised for centuries and is deeply rooted in local culture. The ceremony begins with the preparation of the tea, which is carefully measured and boiled using special tools.

Once the tea is ready, it is served to the guests in cups. The host then proceeds to perform a variety of delicate movements, such as whisking the tea and wiping the bowls. Throughout the ceremony, great importance is placed on etiquette and respect. By observing the proper rituals, participants can appreciate the beauty of the moment and connect with others on a deeper level. In today's hectic world, the tea ceremony provides a welcome opportunity to slow down and appreciate the simple things in life.
Enjoying the best of nature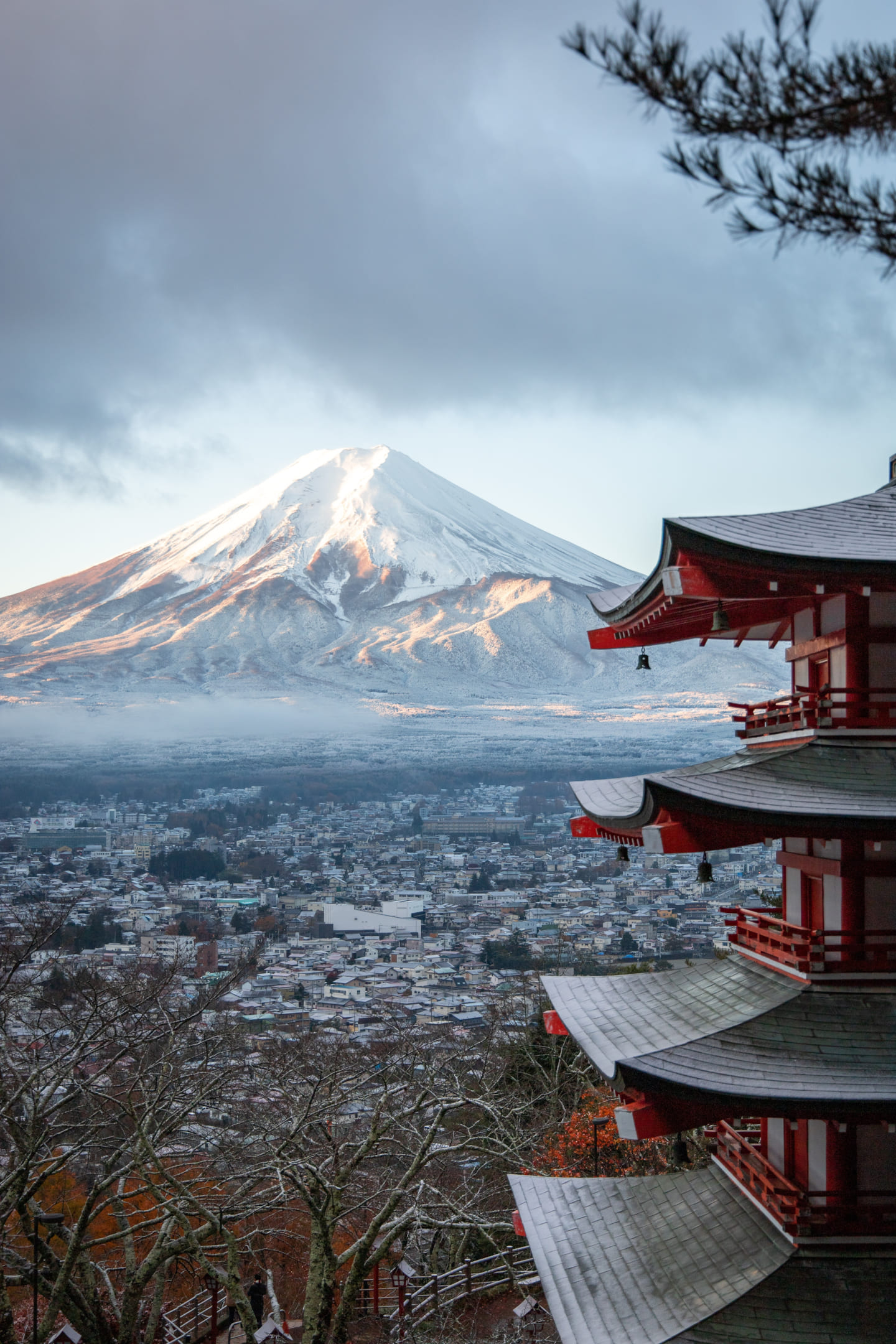 Tokyo is known for its high-rise buildings and bustling city life, but there are also plenty of opportunities to enjoy nature. During the cherry blossom season, these delicate pink blooms fill the city with their beauty, while Mount Fuji looms large in the distance.
Mount Fuji and Lake Kawaguchi are two of Japan's most popular tourist destinations. Mount Fuji, Japan's tallest peak, is a popular spot for hiking and climbing, and also offers views of the surrounding countryside. Lake Kawaguchi is also a popular spot for tourists, offering scenic views of Mount Fuji as well as a chance to relax in the hot springs that dot the lakeshore. Other popular activities in the area include visiting the nearby town of Hakone and taking a ride on the famous Fujikyu Railway.
History time travel – Tokyo National Museum
Tokyo National Museum is the oldest and largest museum in Japan. The museum houses over 100,000 artefacts where visitors can learn about the history of Japanese art and culture by taking a guided tour or attending one of the many events and programs offered at the museum. Tokyo National Museum is a must-see for anyone interested in Japanese art and culture.
Luxury shopping & stay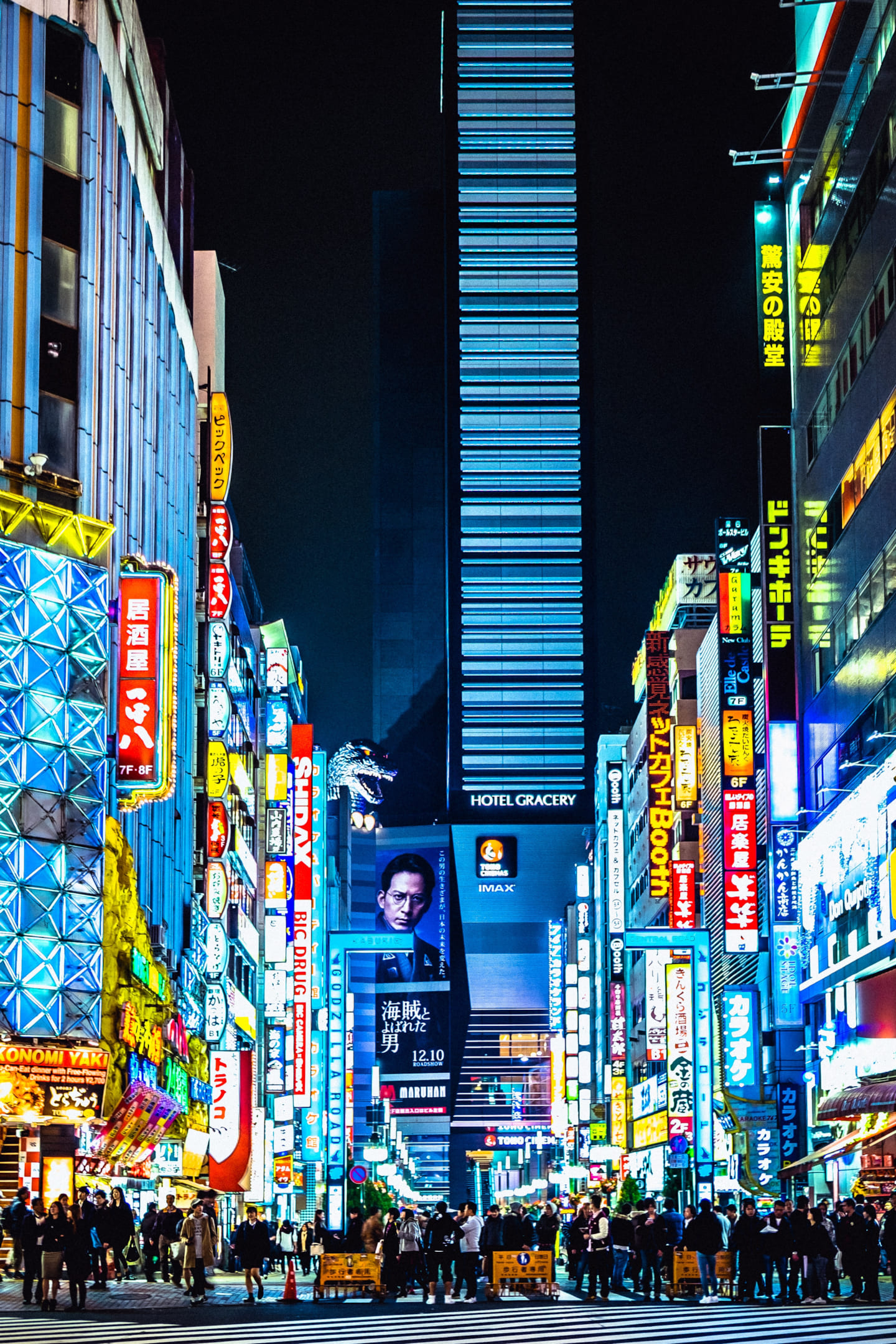 Luxury shopping
For the discerning shopper, Japan is a paradise. The country is home to several flagship luxury brand outlets, including Louis Vuitton, Hermes, and Chanel.
In addition, Japan is known for its impeccable craftsmanship, making it the perfect place to find the finest things. From silk kimonos to handmade chopsticks, Japan offers a wealth of unique items that are sure to please even the most demanding shoppers. And for those who want the ultimate shopping experience, there are several high-end department stores and boutiques that offer a wide range of luxury goods.
Whether you're looking for the latest fashion trends or timeless classics, Japan is the perfect place to indulge in a little retail therapy.
Luxury stay
A traditional ryokan is a Japanese inn that offers travellers a unique and luxurious experience.
The traditional ryokan offers a unique experience with beautiful views and sleeping arrangements, while more modern hotels like the Park Hyatt and Ritz Carlton provide all the amenities and services you would expect from a world-class hotel.
Park Hyatt Tokyo is one of the most popular hotels in Japan, known for its beautiful views and traditional Japanese hospitality. The Ritz-Carlton, Tokyo is another popular luxury hotel, offering guests an unforgettable experience with its magnificent views of Mount Fuji.
Take a break at Shinjuku Gyoen national garden
Situated in the heart of Tokyo, Shinjuku Gyoen is a welcome oasis of tranquillity. The garden was originally a private residence of a feudal lord during the Edo Period. However, afterwards, it was opened to the public as a national garden. Today, Shinjuku Gyoen is one of the most popular spots for cherry blossom viewing in Tokyo. The garden also has a traditional Japanese tea house, where visitors can relax and enjoy the tranquil sceneries.
Fine dining in Japan
For those who enjoy luxurious and lovely evenings with great company, excellent food, and good wine, fine dining in Japan is an unforgettable experience that is not to be missed. The first sushi restaurant to receive Michelin stars, Sukiyabashi Jiro, is known for its omakase menu, which is a luxurious multi-course meal consisting of the chef's finest dishes.
Sushi in Japan
When it comes to sushi, Japan is undoubtedly the expert. From train station sushi to high-end restaurants serving the finest sushi, there is no shortage of places to enjoy this delicious dish.
For the uninitiated, eating sushi in Japan can be a bit daunting. Will you be able to use chopsticks? What should you order? Thankfully, with a little research, enjoying sushi in Japan can be a breeze. First, familiarise yourself with the different types of sushi. Second, don't be afraid to try different fish – sushi is a great way to sample local seafood you might not find at home.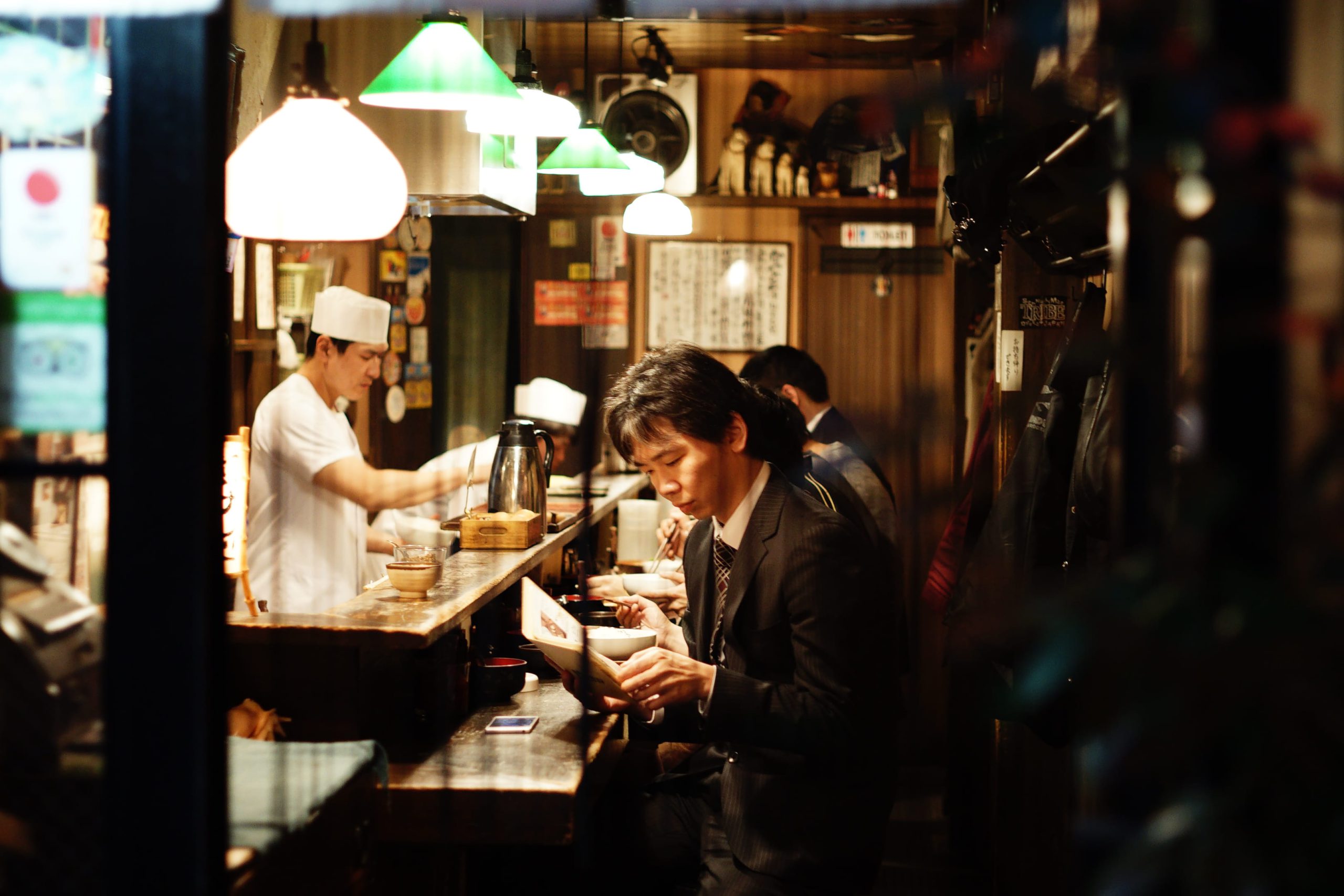 And finally, don't forget to enjoy the experience – sitting at the counter of a busy sushi restaurant and watching the chefs at work is an unforgettable experience.