Why Niigata Is Japan's Hidden Gem
Niigata is Japan's hidden gem, offering postcard-perfect views of sprawling rice fields, hidden shrines nestled amongst lush greenery, and rugged mountain ranges. There's something for every wanderer in this hidden nook of the country; whether you wish to explore the historic temples or look for cherry blossoms, take your time immersing yourself in picturesque nature spots, or sample delicious regional delicacies – Niigata has something magical to offer its visitors.
Even though it might not be as popular as some other Japanese cities, Niigata's hidden gems are worth discovering; offering a glimpse into a calming and dreamy slice of Japanese history and culture.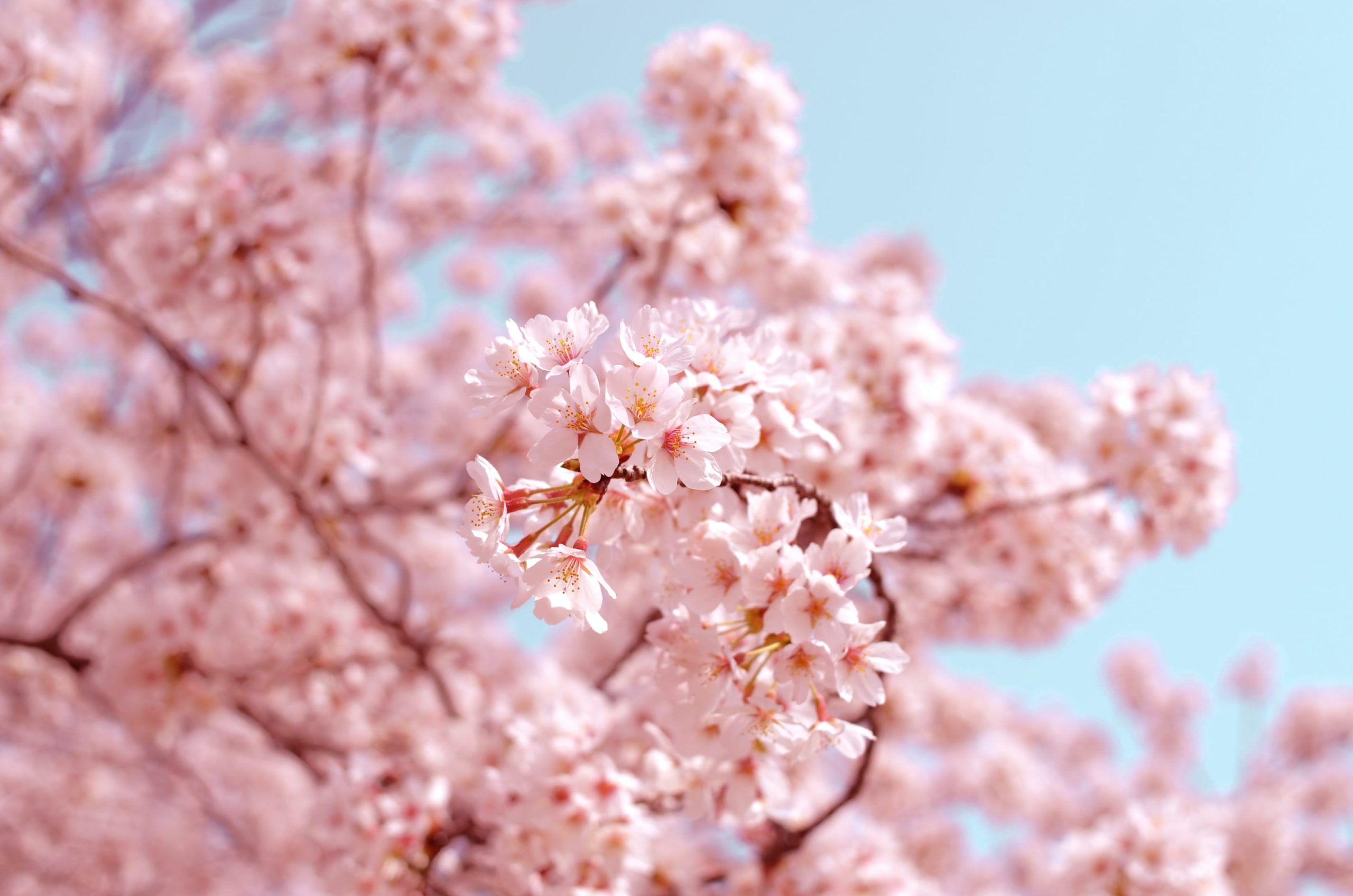 Where Is Niigata City?
Niigata City is located on the west coast of Japan, stretching along a narrow strip of land at the Sea of Japan. Surrounded by the abundance of nature including the coastal mountains and crystal clear waters, the city provides stunning views to those who visit.
Home to one of Japan's significant rice production areas due to its climate, Niigata City is also known for its rice cake and unique festivals. With a population of over 800,000 inhabitants as well as frequent Bullet Trains making daily trips between Tokyo and Niigata City, it has become an important part of modern-day Japanese culture.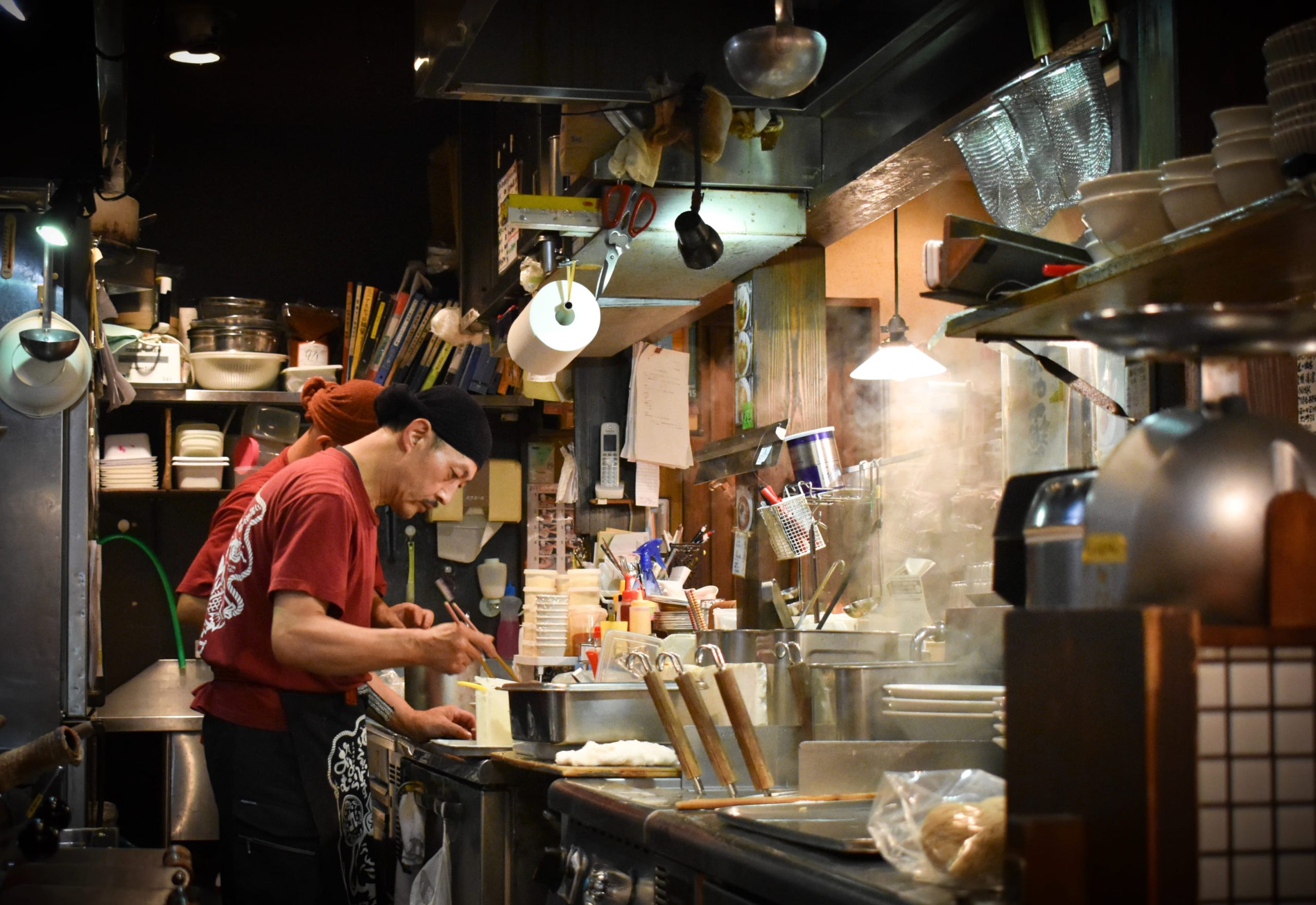 But Why Visit Niigata?
Are you planning a trip to Japan, but overwhelmed by the sheer number of exciting destinations? If Tokyo has been your go-to destination for years, it might be time to consider a different cultural experience and explore Niigata instead. With rolling hills carpets in lush green tea plantations, some of the best seafood in Japan and plenty of hot springs, Niigata is one destination that should definitely not be overlooked!
Let's take a look at why Niigata is worth considering as your next Japanese getaway.
Timeless Beauty in Every Season
Niigata City in Japan is one of the best places to visit year-round. During the winter months, snow blankets the Japanese Alps and creates a stunningly beautiful landscape for visitors to explore. In spring, locals and tourists alike gather to experience sakura blooming against a backdrop of majestic mountaintops.
Niigata also offers gorgeous sunsets over terraced rice paddies, and the season of fall offers its own distinct flavor with trees turning from lush green to scarlet leaves. Throughout the year there are various activities to enjoy like skiing, rafting, festivals, soothing hot springs, and sightseeing jaunts across the city. Niigata's natural beauty in every season makes it a worthwhile destination no matter when you choose to visit!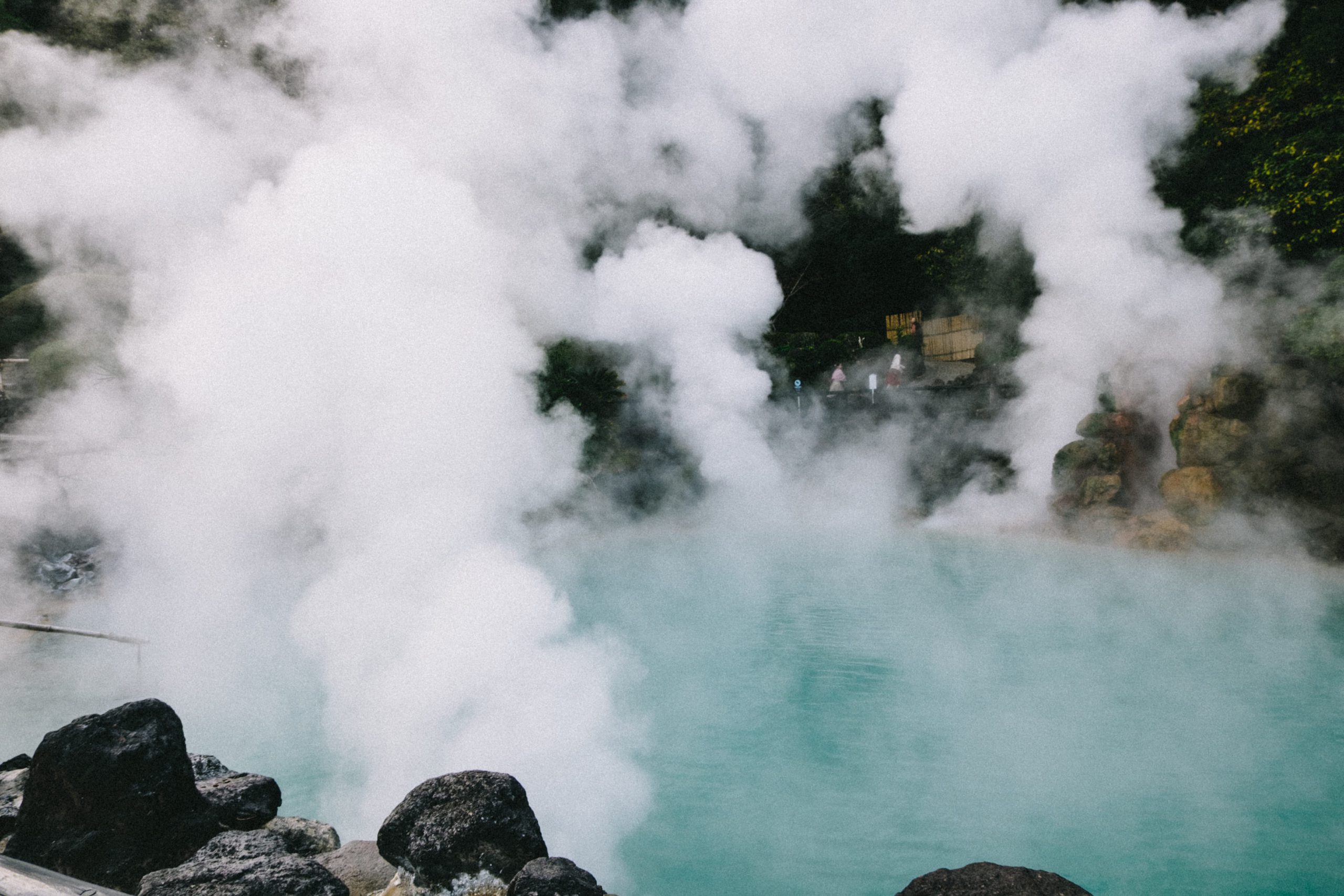 Plentiful Hot Springs Options
Niigata is the perfect setting for a natural hot springs experience. Just about every corner of this area has natural hot springs to offer. From stunning rural areas with unique Japanese inns, to spa resorts in larger cities, there is no shortage of variety. There is something for everybody here, from elaborate ryokan to places that are more laid back and intimate.
The natural hot springs in Niigata are renowned for their healing properties – Sulphur, alkaline and carbonated springs can be found across the area, offering restorative benefits and natural cures that you won't find elsewhere. Perfect for all ages and medical conditions, these natural hot springs present an amazing opportunity to get away from it all and relax in the warm waters amidst beautiful natural settings.
Visit Sado Island for a Glimpse of the Famous Spirited Away
Sado Island in Niigata is a small and serene destination with a lot of character. This picturesque location is known for its tub boat rides which was famously featured in the animation "Spirited Away".
The tub boats are just one way to explore the deep blue waters around Sado Island. You can also take a stroll around its beaches for a truly captivating experience. The landscape of Sado Island is almost magical, boasting numerous ancient shrines, mountain peaks and gold mines from centuries past still accessible to this day.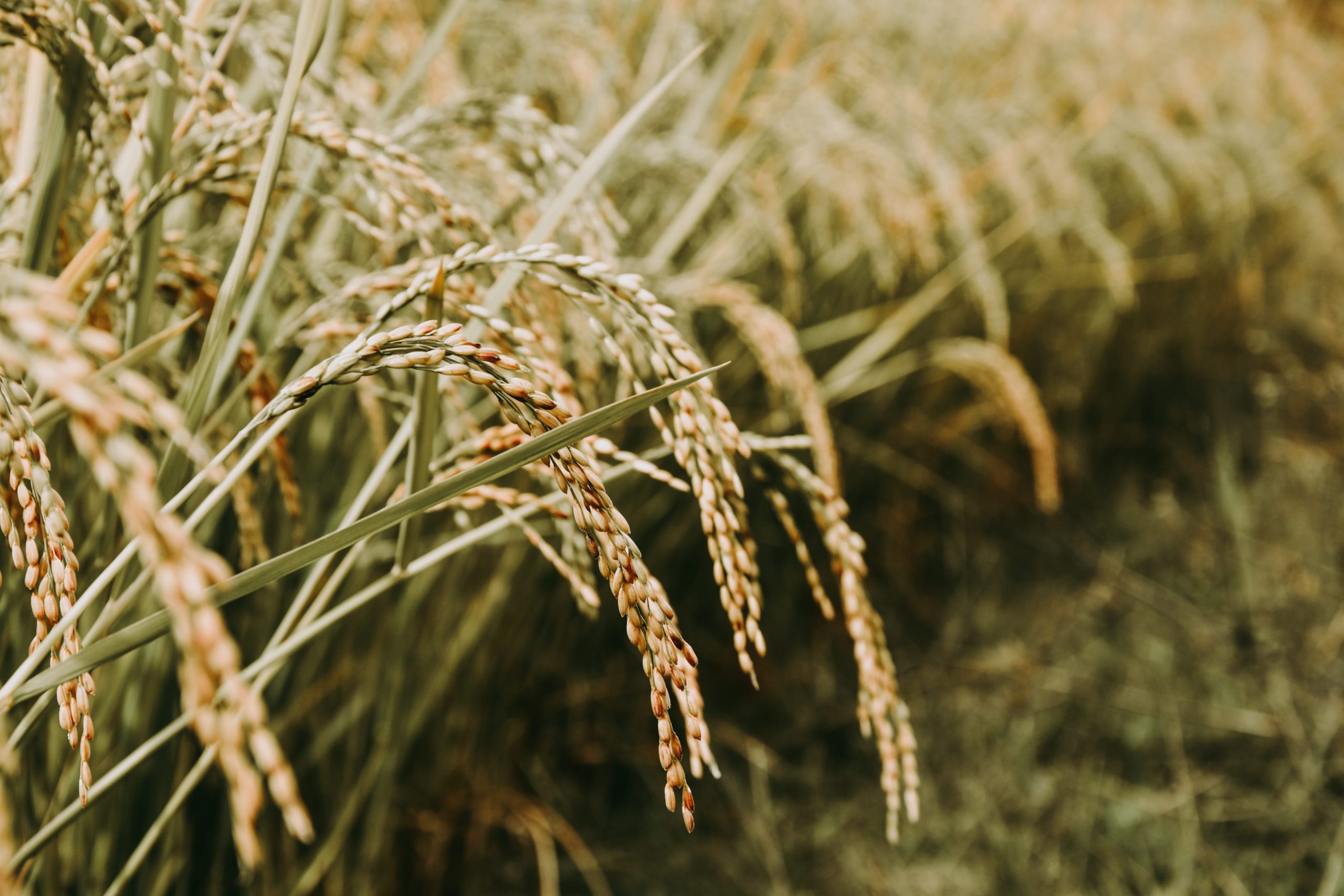 Foodie Paradise
Niigata is a true foodie paradise, offering an abundance of cuisine from its culinary roots. Known for its rich Niigata cuisine, the region offers delectable specialty items such as Hegi soba noodles and super fresh seafood from the renowned Teradomari Fish Market. For rice enthusiasts, Niigata rice cakes are particularly delicious and sought-after around Japan.
To experience Niigata through its flavours, visitors can embark on a Japan luxury tour catering to the most passionate of food connoisseurs by exploring local eateries and taking part in local cuisine classes. Here, visitors will discover Niigata's hidden yet flavorful offerings that offer an unforgettable taste adventure.
The local restaurants take advantage of the abundance of locally-harvested vegetables and seafood. Visiting Niigata not only provides a delicious and memorable experience but also an insight into the diverse Japanese culture and customs. With a wide selection of fresh catches and regional specialties, Niigata promises something that will satisfy every palate.
Top Producer of Rice in Japan
Niigata is well known as the rice-producing region of Japan, thanks to its plentiful rice fields that span much of its landscape. The rice fields also offer stunning sights — particularly the Hoshitoge rice terrace, which looks like a patchwork of irregularly shaped fields surrounded by lush green hillsides.
A visit here can easily turn into an Instagram-worthy photo opportunity. That said, Niigata's rice isn't just eye candy — it's also of excellent quality, sure to make any rice dish something special.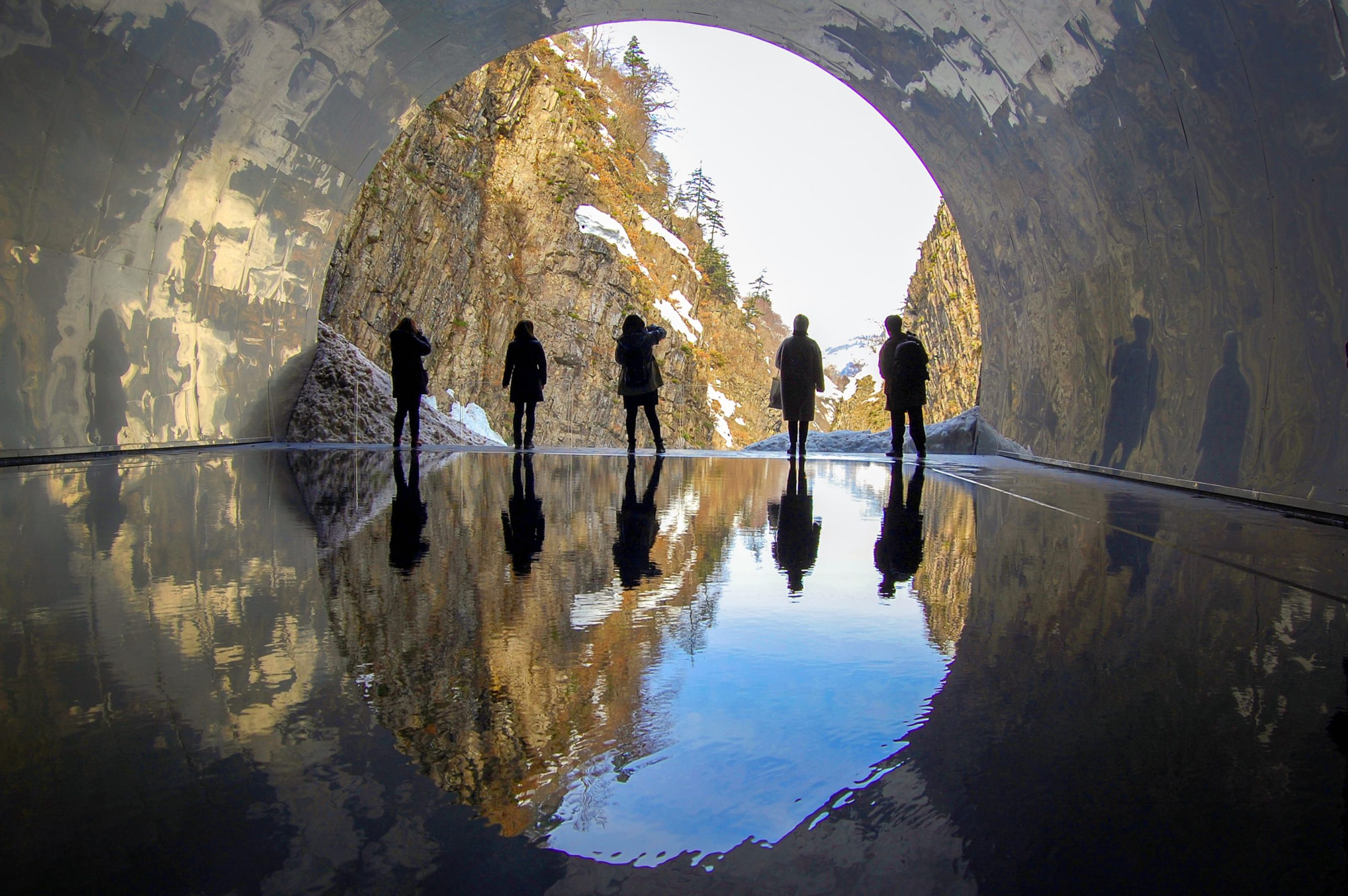 Take In Ethereal Beauty in Kiyotsu Gorge
Those who visit the scenic Kiyotsu Gorge in Niigata will find themselves quickly enchanted by its immense natural beauty. Nestled away among lush greenery and rolling hills, a stroll along its winding pathways is sure to evoke feelings of calm, ease, and tranquillity.
The rushing waters of the river can be heard as they make their way through this picture-perfect landscape, painting an even more dreamy image of this unique corner of Japan. Visitors won't want to miss out on taking in the stunning beauty and serenity of Kiyotsu Gorge – a truly remarkable sight that inspires visitors like few other places can.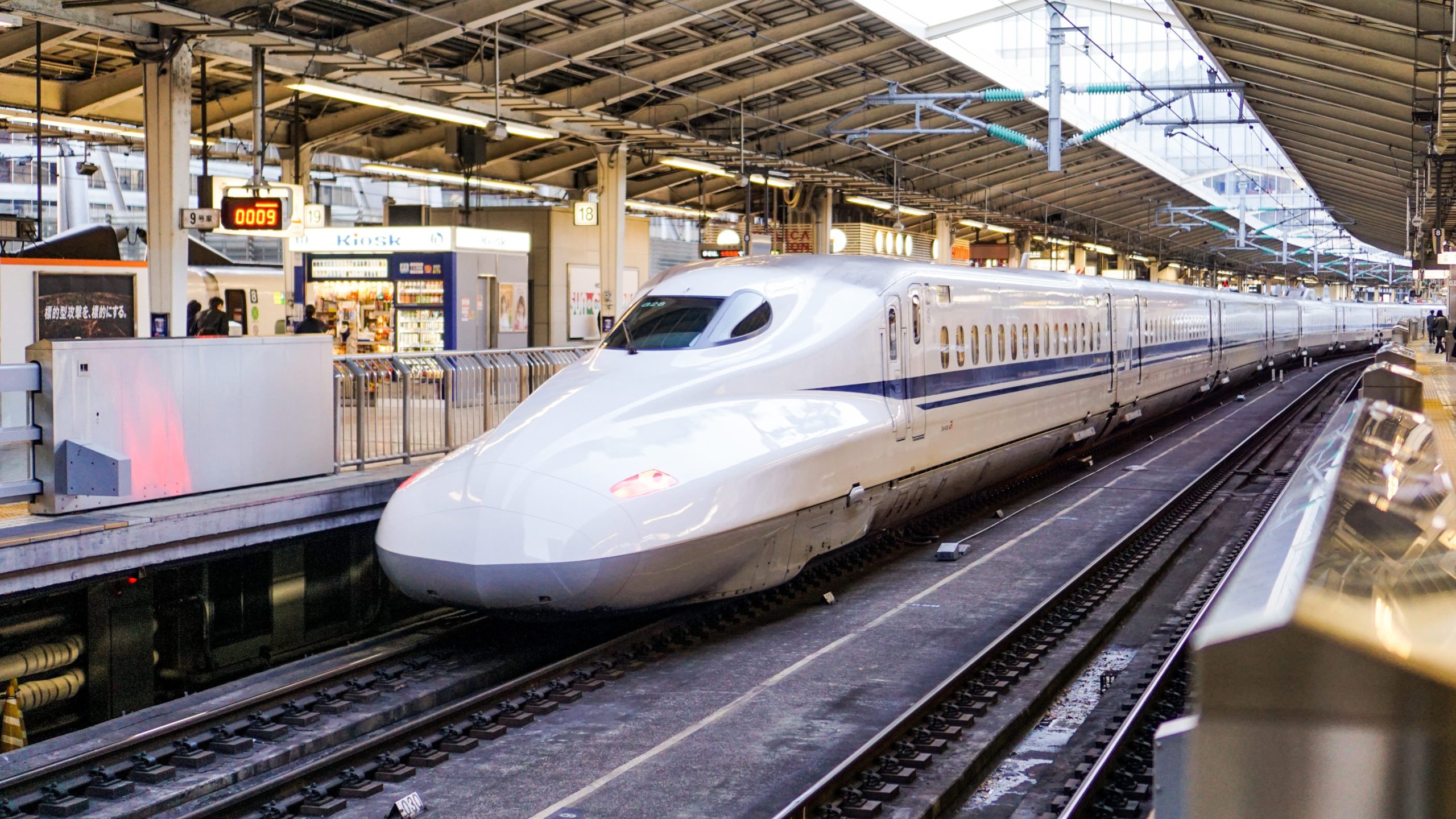 Easy Access to Other Cities
Niigata is one of the most accessible regions to explore in Japan, especially if you join a tour. The capital city to Tokyo is only a few hours away, making it possible to take a day trip from Tokyo station.
It is a popular destination to explore during a day trip to get out of the hustle and bustle of city life. There are also many places to discover near Niigata including Shiga Prefecture and Gifu Prefecture. Travelers can plan to make multiple day trips from Niigata to visit nearby cities like Aizu-Wakamatsu for even more adventure!
There's something truly magical about Japan. From the graceful cherry blossoms to the towering Mount Fuji, the country is filled with natural beauty. And of course, Japan is also home to some of the world's most luxurious hotels and resorts.
If you're thinking of visiting Japan, a luxury tour may be the perfect way to experience all that this amazing country has to offer. From the bright lights of Tokyo to the tranquil beauty of this country's nature, Japan is a land of contrasts, and a luxury tour can help you see it all. Our Japan tour packages can be custom-tailored to your interests, so whether you want to visit historical sites, try new foods, or shop until you drop, you can trust that we'll tick all your bucket lists.
Check out this list for our Japan travel tips to help customise your journey!
Visiting Japan and some of the major cities
Japan's major cities are some of the most exciting and luxurious places in the world. From the bright lights of Tokyo to the scenic views of Kyoto, there is something for everyone to enjoy. And with so many high-end restaurants, shops, and hotels, Japan is the perfect place to indulge in a little luxury that you can't find anywhere else.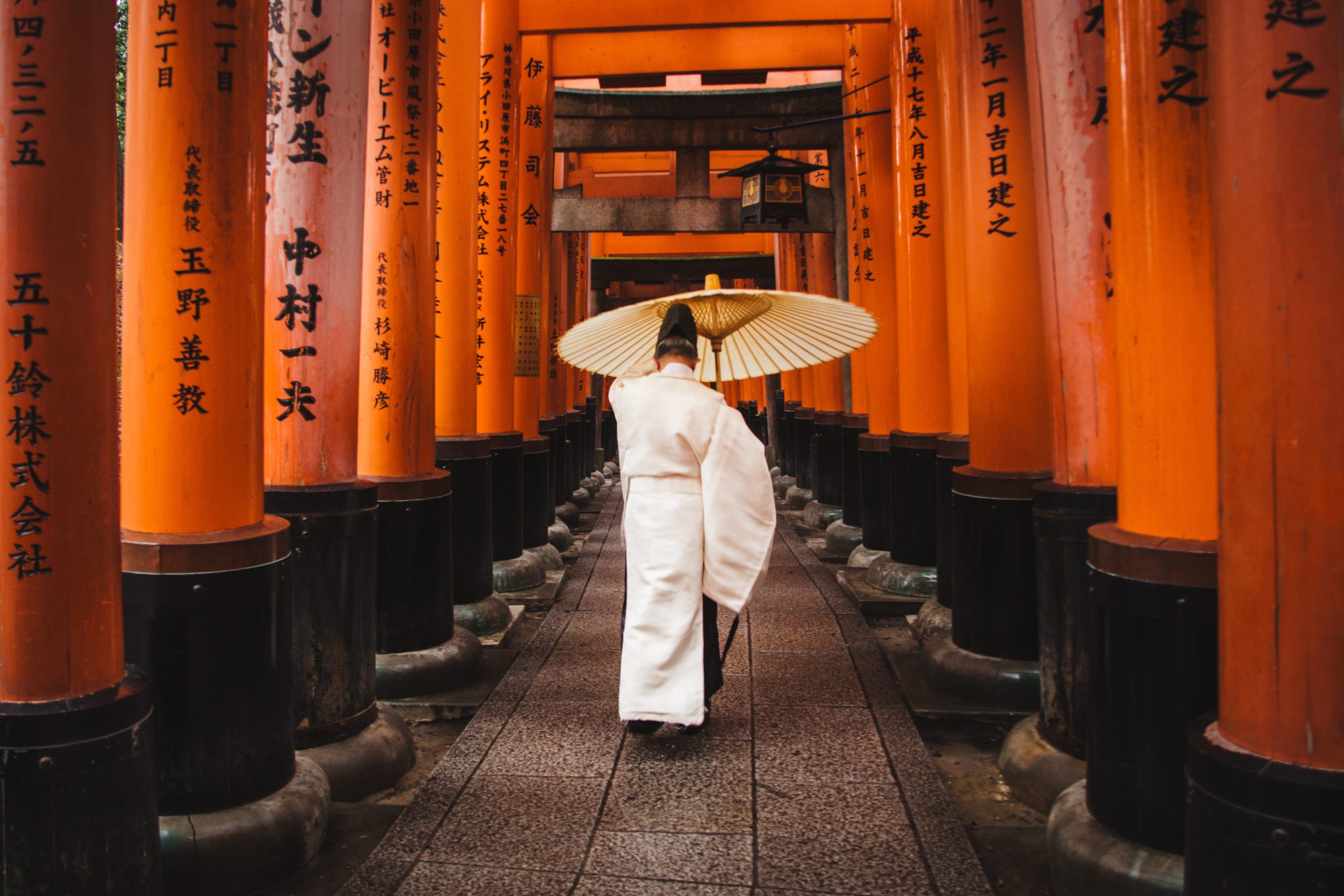 Kyoto's temples
There's no shortage of ancient temples to explore in Kyoto. The city is home to hundreds of shrines and temples, many of which date back centuries. While there are too many to visit in one trip, there are a few that are particularly worth checking out, here are a few of the must-sees:
Kiyomizu-Dera

It's a UNESCO World Heritage site and is known for its magnificent veranda, which offers views of the city below

Fushimi Inari-Taisha

This temple is famous for its thousands of red torii gates, which wind their way up the hillside. You most likely have seen one or two of your friends and relatives taking a picture here when they visit Japan

Golden Pavilion

Finally, no visit to Kyoto would be complete without seeing the Golden Pavilion. This temple is also a UNESCO World Heritage Site and is considered one of the most photographed buildings in Japan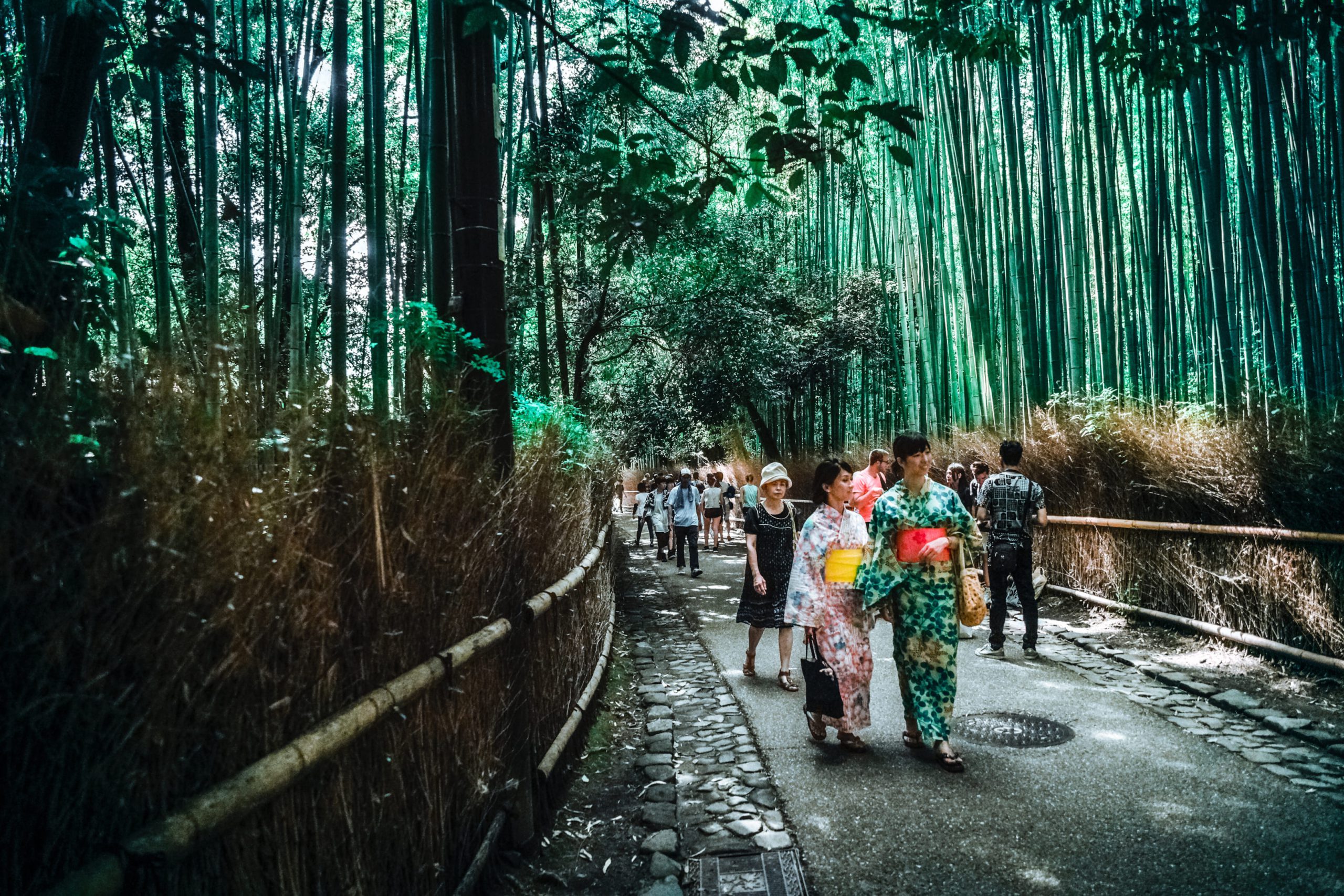 Kyoto's Sagano bamboo forest
When you step into the Sagano bamboo forest, it's like stepping into another world. The towering bamboo stalks sway in the wind, creating a gentle rustling noise that is a stark contrast to the hustle and bustle of the city. The beauty of nature is on full display here, and it's impossible not to feel a sense of tranquillity. Whether you're admiring the tall bamboo stalks or enjoying the peaceful atmosphere, the Sagano bamboo forest is sure to please you.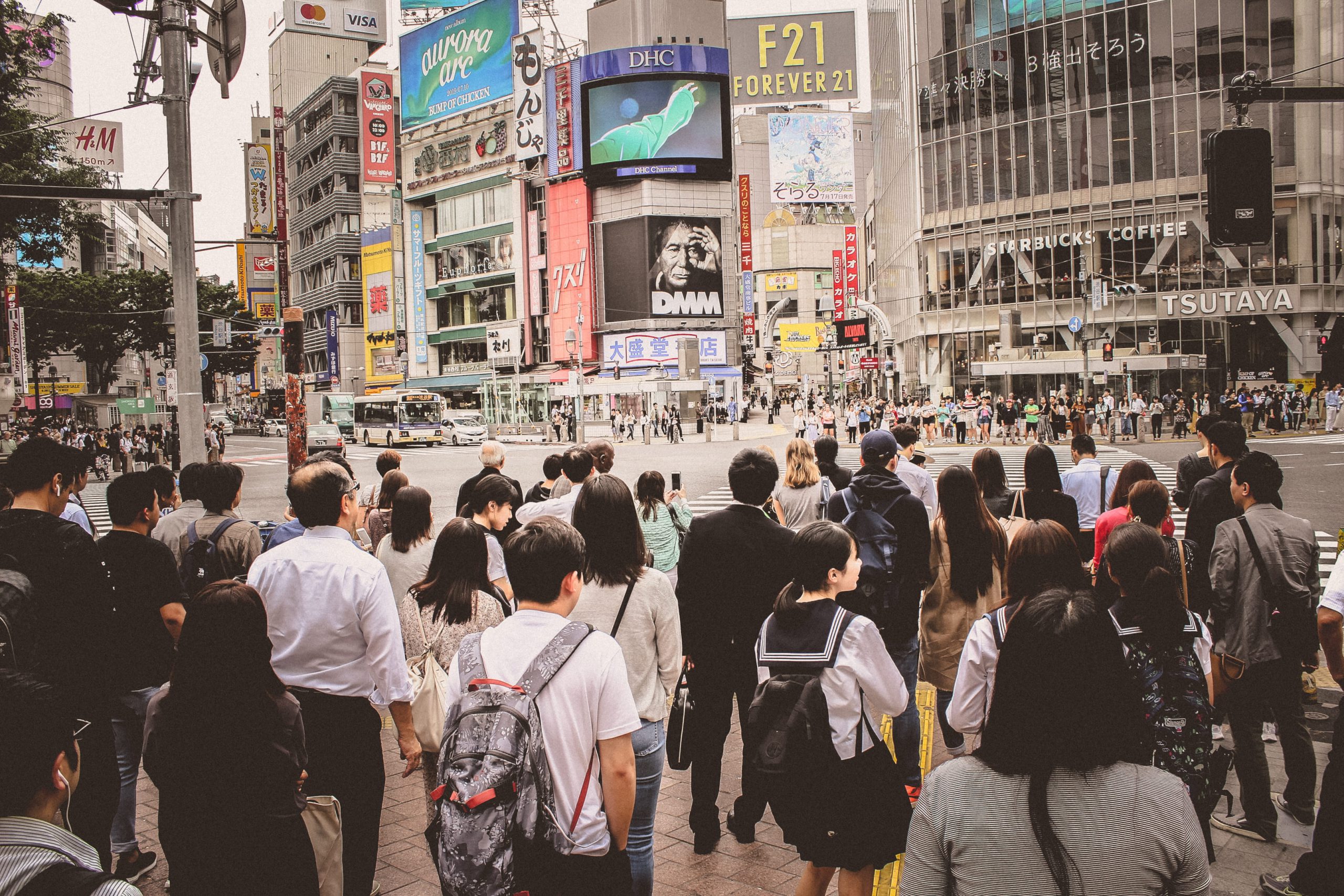 Join the Shibuya crossing
There's truly nothing like the Shibuya crossing in Japan. As soon as the light turns red, a sea of busy footsteps washes over the intersection in every direction.
As one of the busiest intersections in the world, it is a hive of activity, with people of all ages hurrying to their next destination. For a moment, it seems as though everyone is moving in unison, and it is easy to get swept up in the excitement. Yet despite the chaotic atmosphere, there is a sense of order to the proceedings. Everyone knows where they are going, and they move with purpose.
In many ways, the Shibuya crossing is representative of Japan as a whole. It is a country that is always moving forward, yet somehow manages to maintain its unique identity and culture. To truly understand Japan, one must experience the Shibuya crossing for themselves.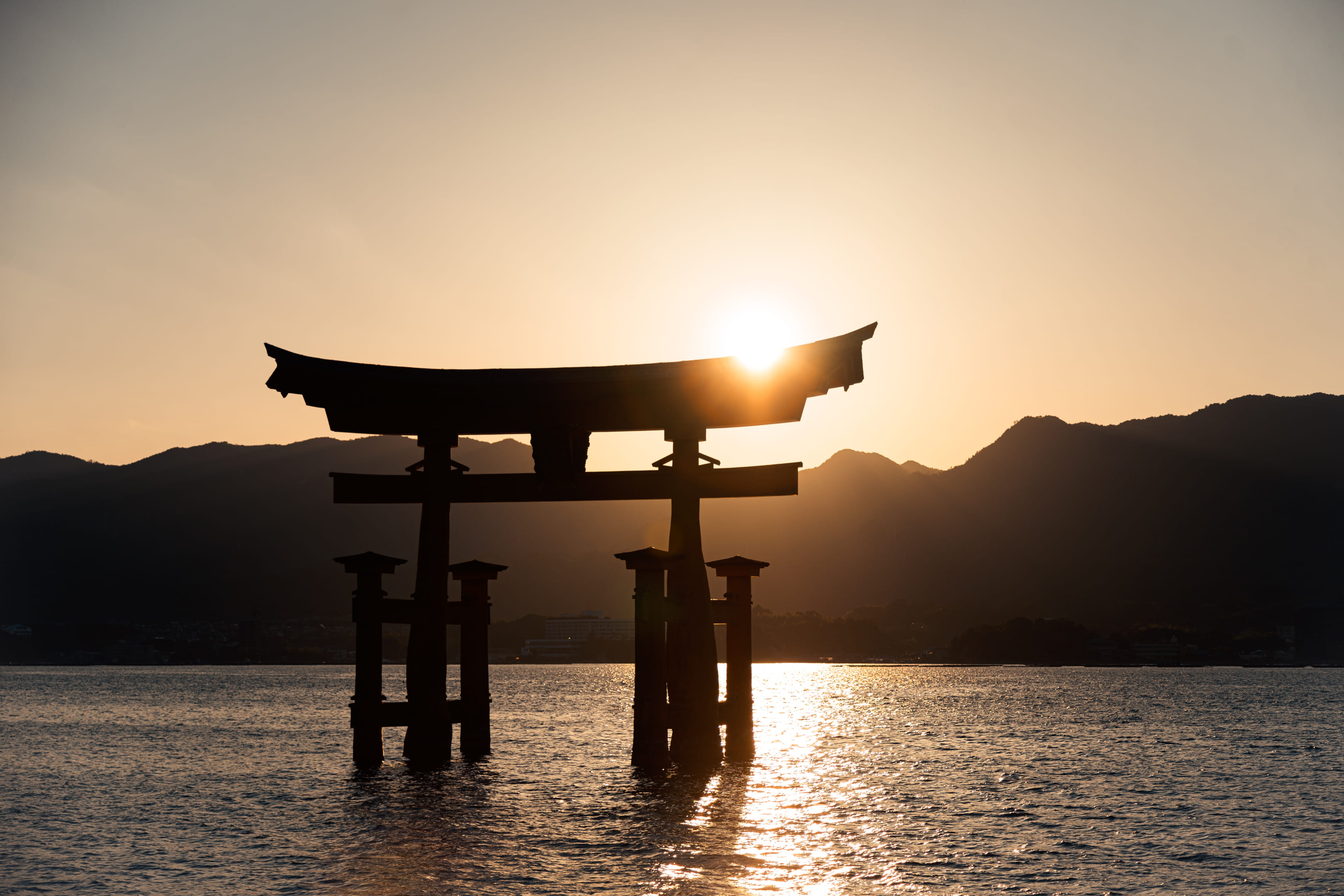 Explore Hiroshima
Hiroshima is a beautiful city with a lot to offer tourists on their first trip. With its rich history, you can travel back in time by visiting:
The Hiroshima Peace Memorial Park honours the victims of the atomic bomb that was dropped on the city during World War II. The park also has a museum that tells the horror of the bombing through the belonging of the victims, artefacts and testimonies of survivors.
Hiroshima Castle
Itsukushima Shrine
Hiroshima is also known for its delicious okonomiyaki, a type of savoury pancake that is grilled and topped with cabbage, pork, and other ingredients.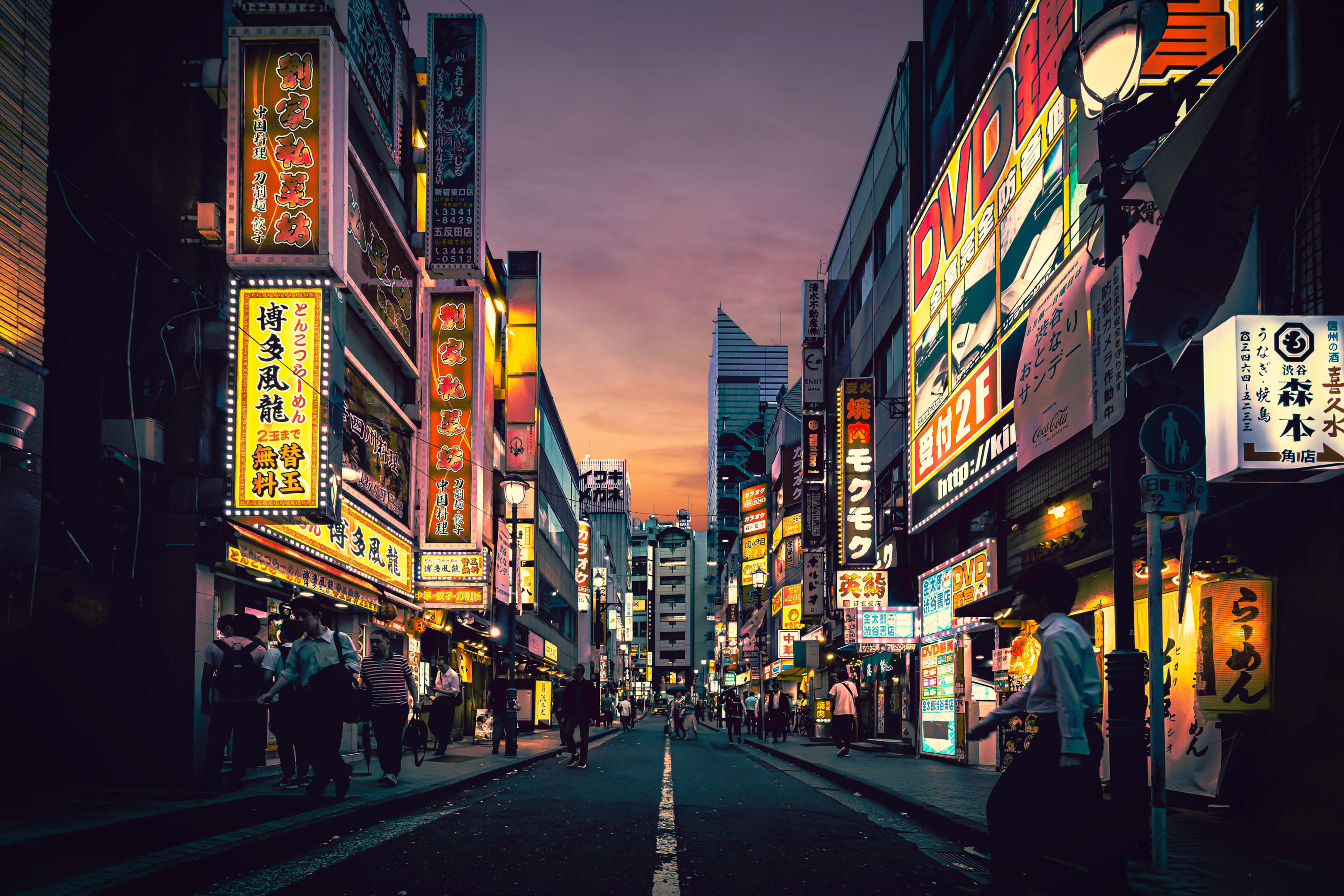 The Dream City: Tokyo
Tokyo is the most dreamt of travel destination. It is a city that is always seen on TV or in the movies. Tokyo has an energetic atmosphere that can be felt as soon as you arrive.
The streets are full of people and the lights are bright. There are so many things to see and do in Tokyo. One of the most popular attractions is Tokyo's oldest temple, Senso-ji.
The city is also home to some of the most iconic things seen on television, such as samurai swords and sumo wrestling. Of course, no trip to Tokyo would be complete without experiencing its one-of-a-kind cuisine. From sushi to ramen, there are endless culinary delights to be tasted in this city.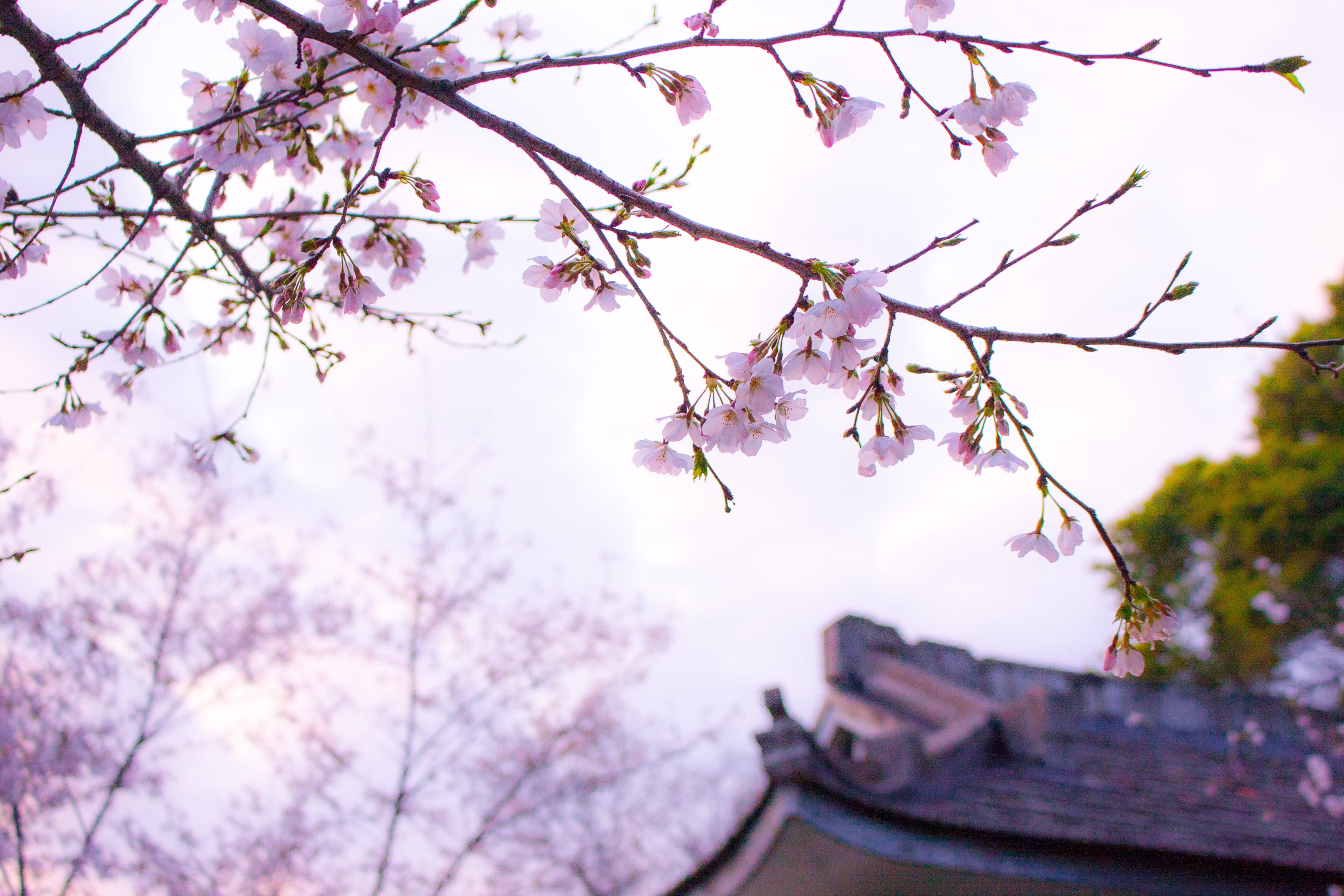 Must-dos and Must-visits:
Cherry blossoms sightseeing
Every year, millions of people flock to the country to see the delicate flowers in bloom. The brief window of time when the blossoms are at their peak has even been immortalised on television and in film. Of course, seeing the cherry blossoms is a must-do for any first-time visitor to Japan.
Seeing cherry blossoms in Japan is an incredibly classic tour, but it's also one that can be easily done off the beaten path. Yes, you can see lovely blooms in classic spots like Kyoto and Tokyo, but you can also find them in small towns and villages all over the country.
While they are undoubtedly visually pleasing, the experience of seeing cherry blossoms in person is so much more than that. There's a feeling of joy and wonder that comes with seeing these delicate flowers in bloom, and it's an experience that everyone should have at least once in their lifetime.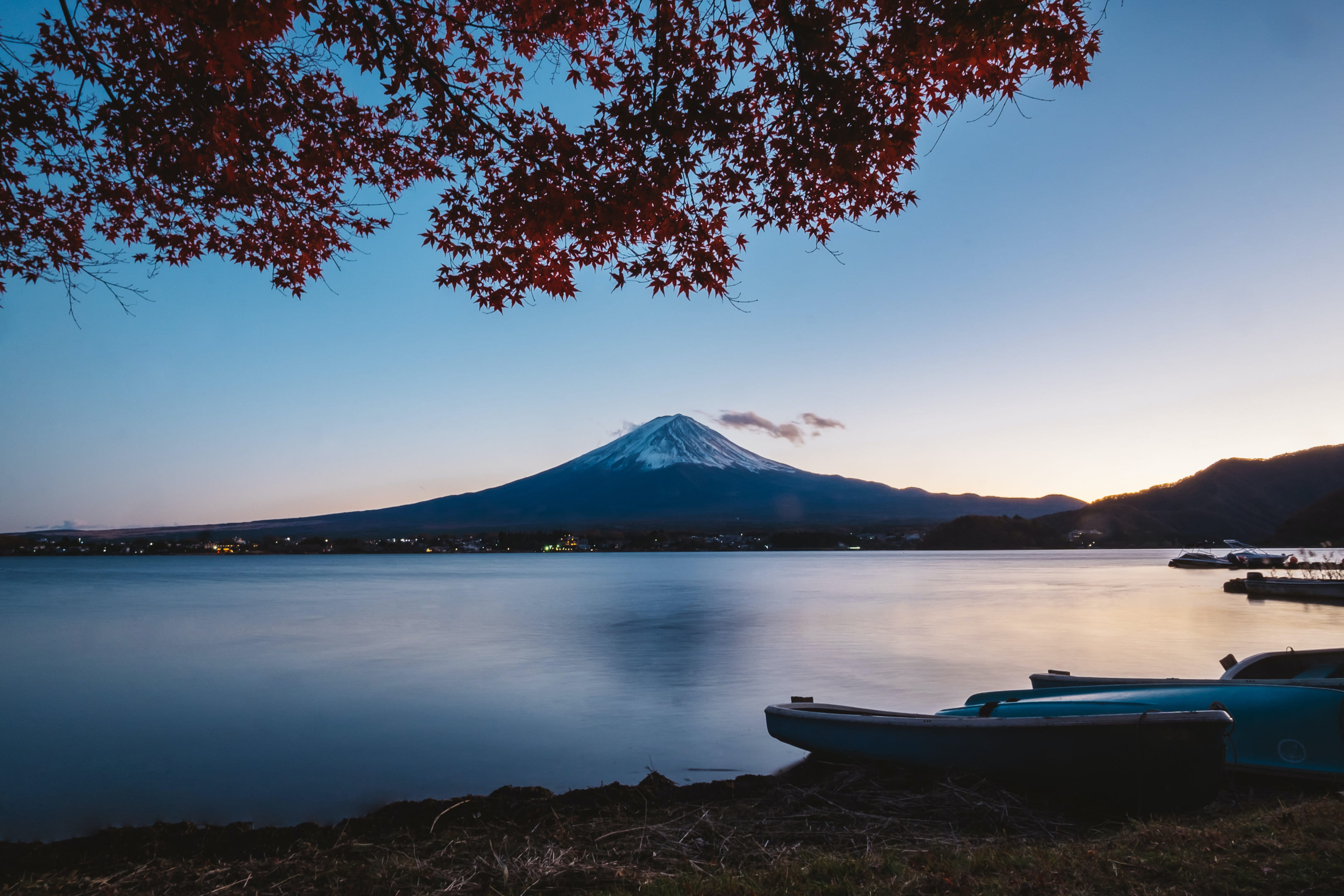 Mt. Fuji – inspiration of many art pieces
Mt. Fuji is Japan's tallest peak, and it has long been a source of inspiration for artists and photographers. The mountain is also a popular destination for families, as it offers stunning views of the surrounding countryside.
One of the best things about Mt. Fuji is that it can be enjoyed all year round. In the winter, the mountain is blanketed in snow, making it a beautiful sight to behold. In the spring and summer, the mountain is alive with greenery, and hikers can enjoy hikes to the summit. No matter what time of year you visit, Mt. Fuji is sure to impress.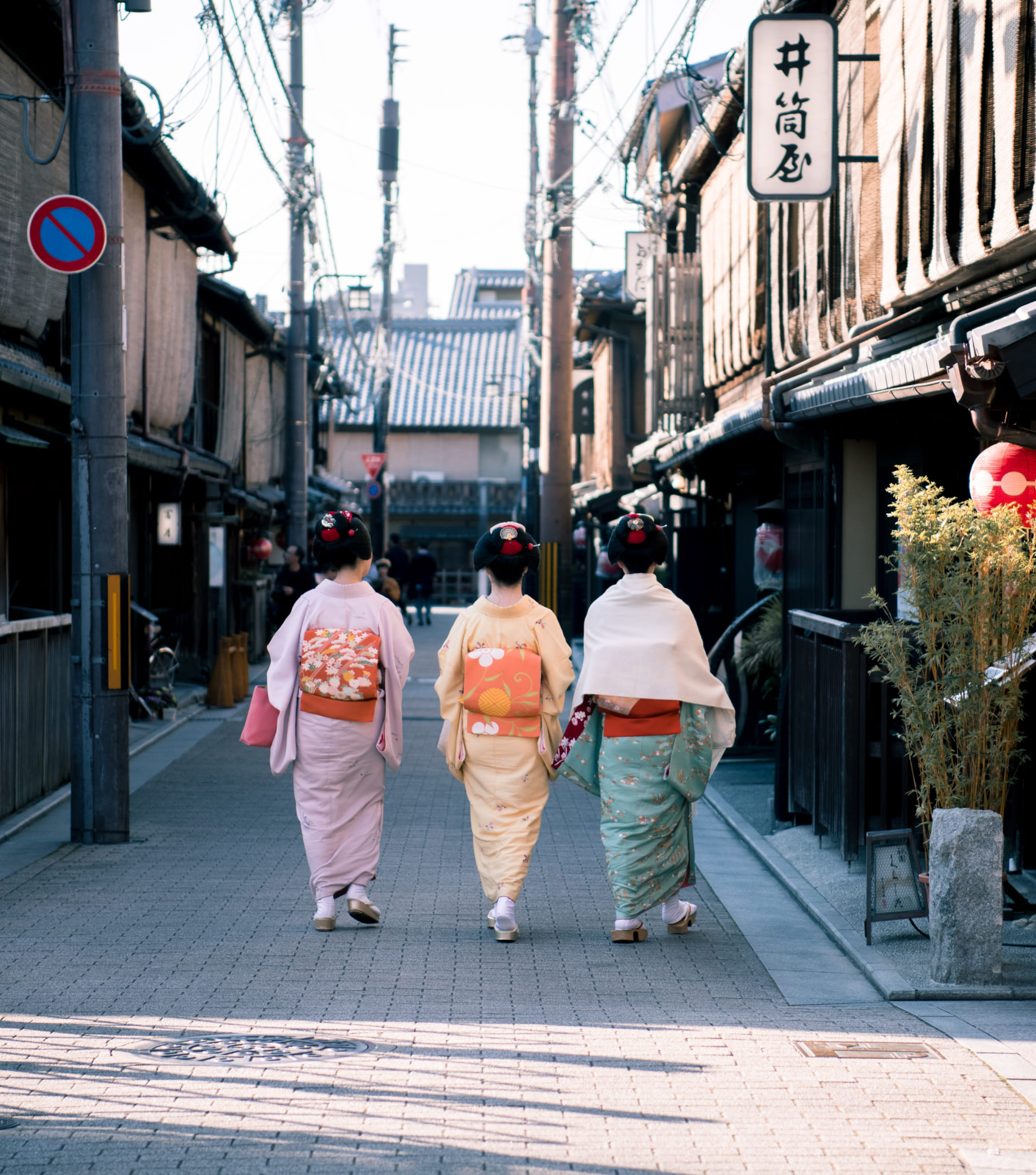 Traditional and modern experiences
Entertainment in Japan is a diverse and unique mix of traditional and modern forms. Geisha are skilled performers who have been entertaining Japanese audiences for centuries with their artistry and grace. Sumo wrestling is another ancient tradition that remains popular today.
In recent years, teamLab has become a leading name in cutting-edge multimedia experiences, fusing technology with art to create stunning immersive installations. Whether you're looking for something traditional or modern, Japan has plenty of entertainment options to offer.
Get in touch with your inner child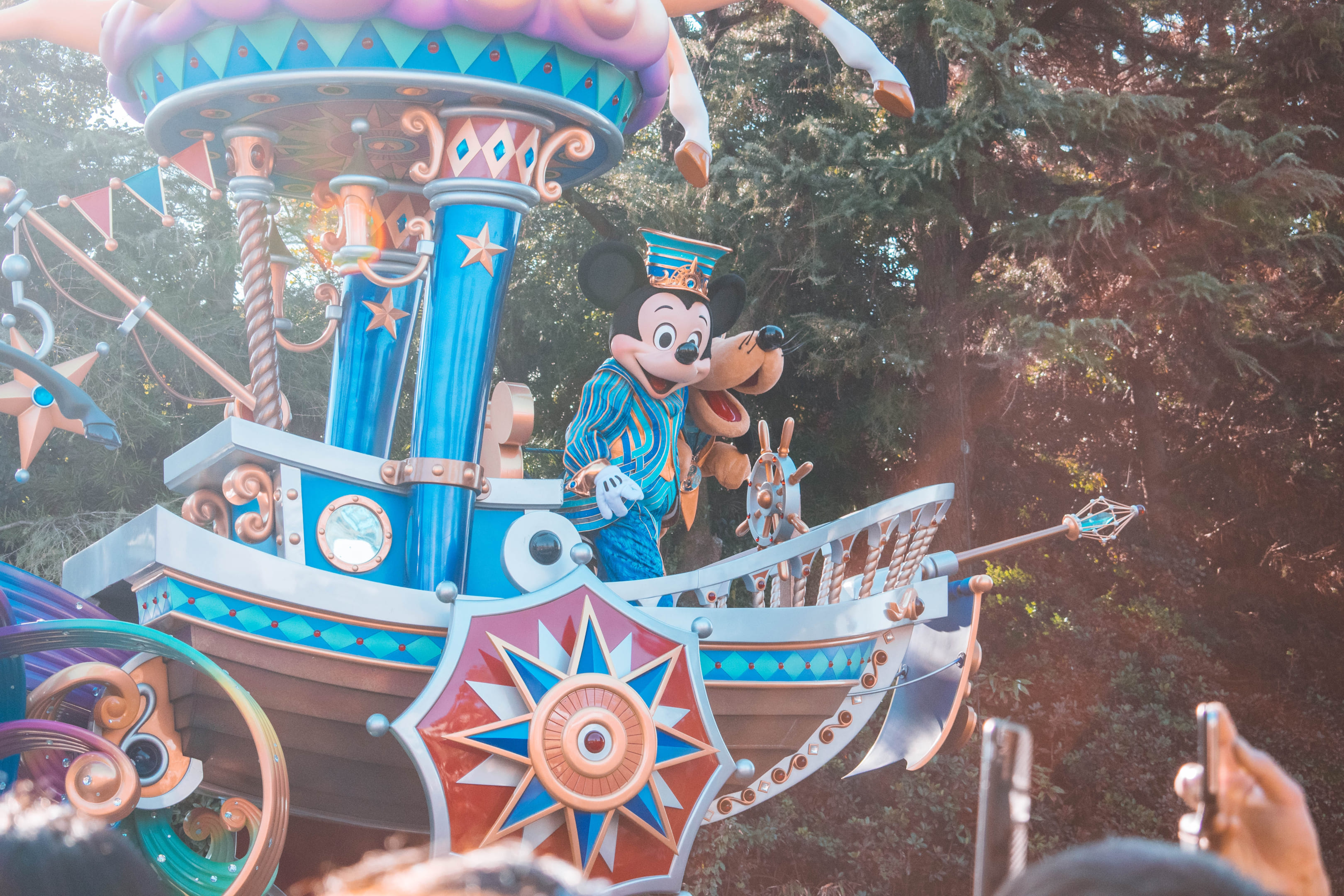 Disneyland & DisneySea
For many people, visiting Disneyland in Japan is a childhood dream come true. The park is home to some of the most iconic Disney characters and attractions, and it offers a truly magical experience for families of all ages. Mickey Mouse and his friends can be found throughout the park, and there are also plenty of rides, shows, and restaurants to enjoy.
The park is known for its family-friendly atmosphere and magical experiences. From the moment you enter the park, you are transported into a world of fantasy and wonder. The rides are exciting and the themed areas are beautiful. You can also meet your favourite Disney characters and get their autographs.
DisneySea is designed to be more appealing to the more grown-up audience. Its sea-themed area will capture audiences with its visual beauty and offer memorable experiences such as taking a boat ride through the "Mediterranean Harbor" or exploring the "Lost River Delta" area of the park.
From the authentically Japanese architecture to the adventures inspired by classic Disney films, there is something for everyone at Disneyland or sea. Whether it's taking a spin on the Pirates of the Caribbean ride or watching the fireworks light the night sky, a visit to these amusement parks is sure to be an unforgettable experience.
Universal studio japan tours
A visit to Universal Studios Japan is an unforgettable experience. From thrilling rides to exciting shows, there is something for everyone at this world-famous theme park. Located in Osaka, Universal Studios Japan is one of the most popular tourist destinations in the country.
The park features a wide variety of rides and attractions, ranging from gentle family-friendly rides to thrilling roller coasters. In addition, there are a number of live shows and events that take place throughout the day. Whether you're a die-hard Harry Potter or anime fan or a thrill seeker looking for an adrenaline rush, Universal Studios Japan is sure to have something for you.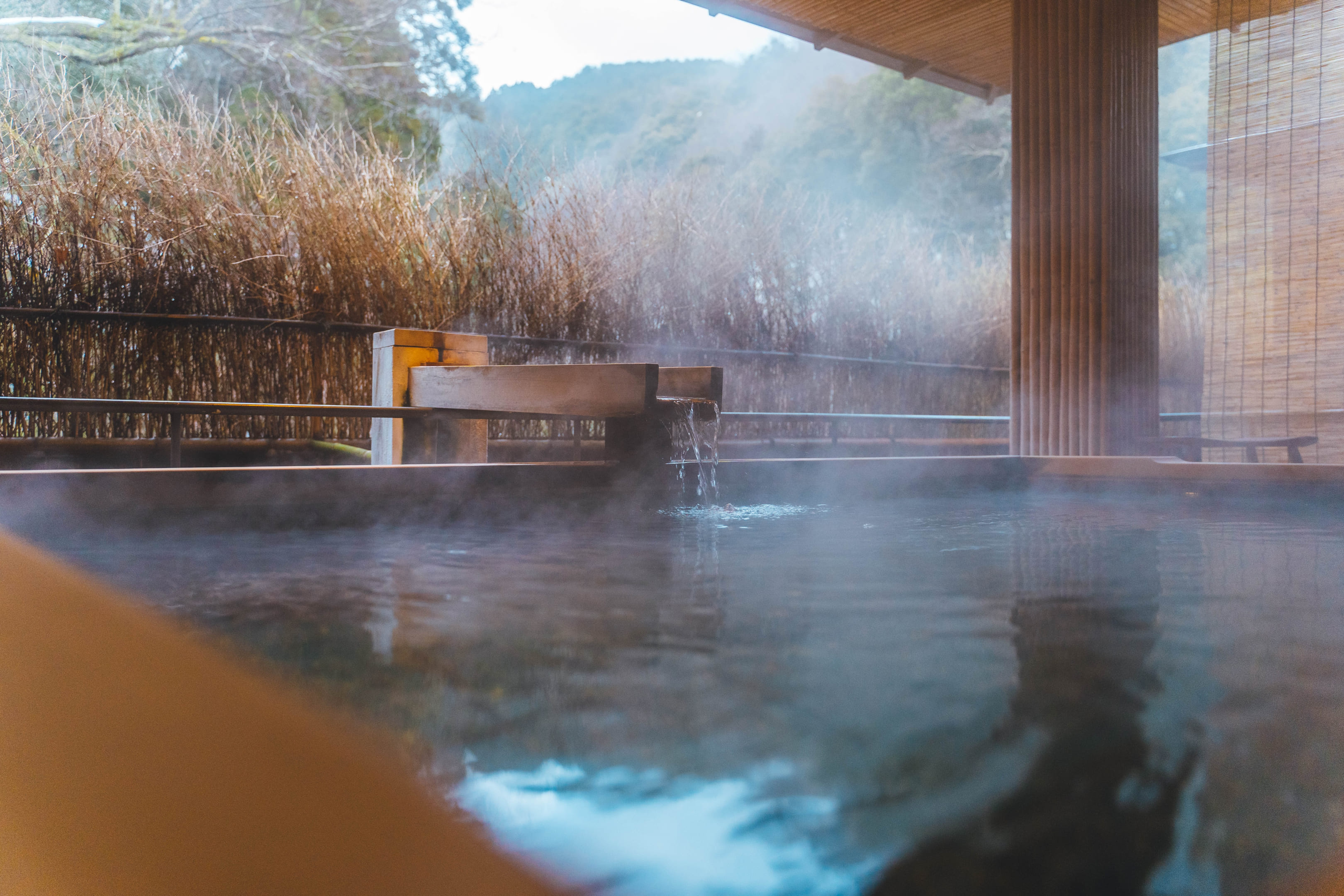 Relax in the hot springs
If you're looking for an authentic local experience, there's no better way to spend a day than by soaking in a hot spring. Japan is world-famous for its hot springs, and there are many to choose from across the country. You can relax in a traditional Onsen, or take a dip in an outdoor pool.
There are also hot springs that are open to the public, where you can socialise with other visitors. Whether you want to relax in a natural setting or enjoy the amenities of a luxury resort…it's important to take your time and savour the experience, however you choose to enjoy the hot springs.
Strolling around wearing Kimono
What could be more authentic than spending a day in a kimono? Many visitors to Japan never get the chance to wear one, but it's actually quite easy to do. You can rent a kimono at most hot springs, and many resorts also offer kimono-wearing services. Best of all, taking things at a leisurely pace is part of the experience. Soak in the hot springs, enjoy a leisurely meal, and then take your time exploring the area. It's the perfect way to relax and immerse yourself in Japanese culture.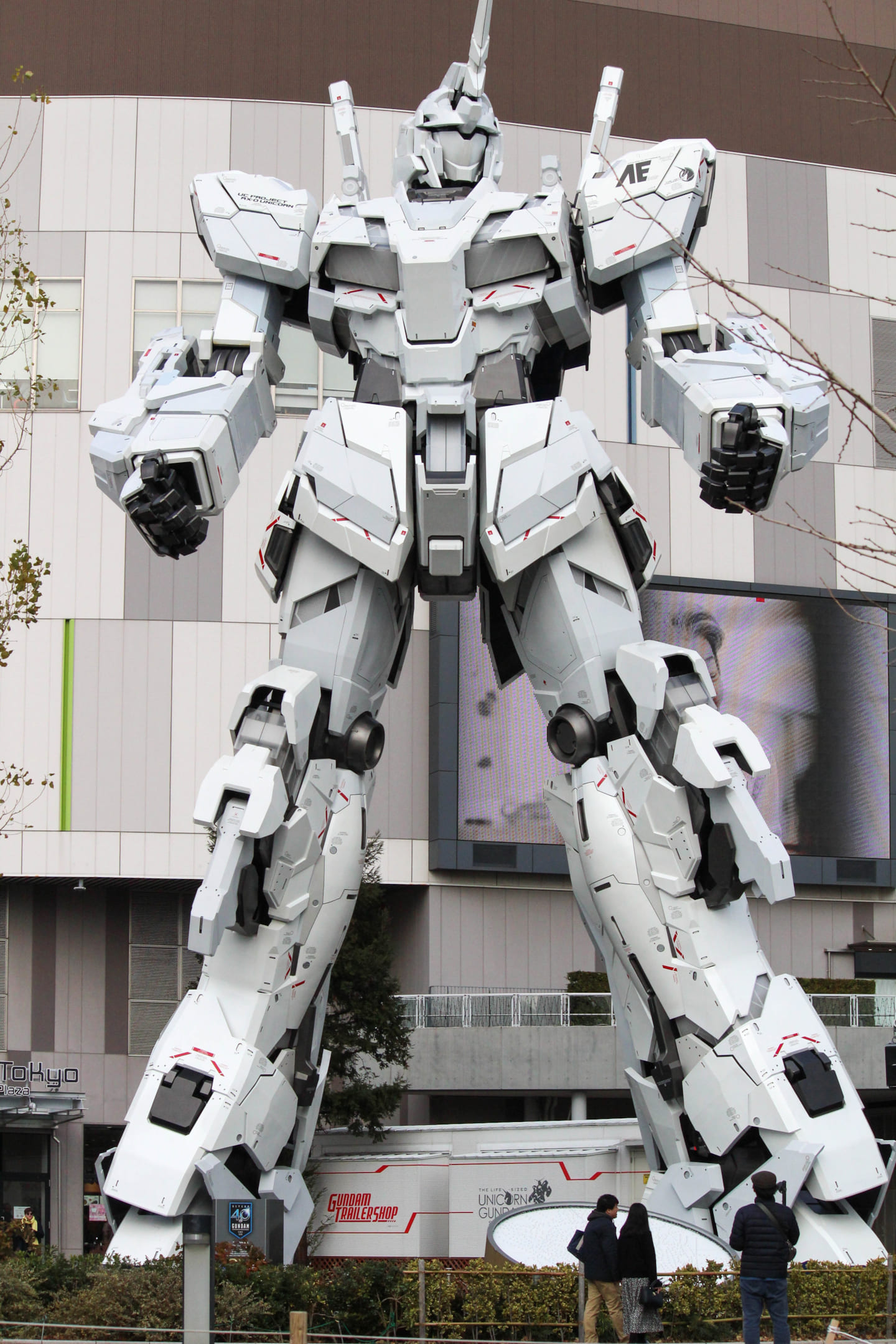 Experience the otaku culture
In a country where the aisles of convenience stores are lined with manga and anime is a staple of late-night television, it's no surprise that otaku culture is alive and well in Japan.
Akihabara, nicknamed "Electric Town," is a mecca for otaku, with its countless shops selling anime merchandise
The Ghibli Museum, a must-visit for any Studio Ghibli fan, is also located in Tokyo
Gundam Front Tokyo is a must-see, with its life-size models of giant robots and VR experiences
And of course, no trip to Japan would be complete without a visit to the Pokemon Center. With its wide variety of Pokemon merchandise and cute cafe, it's the perfect place to take a break from sightseeing.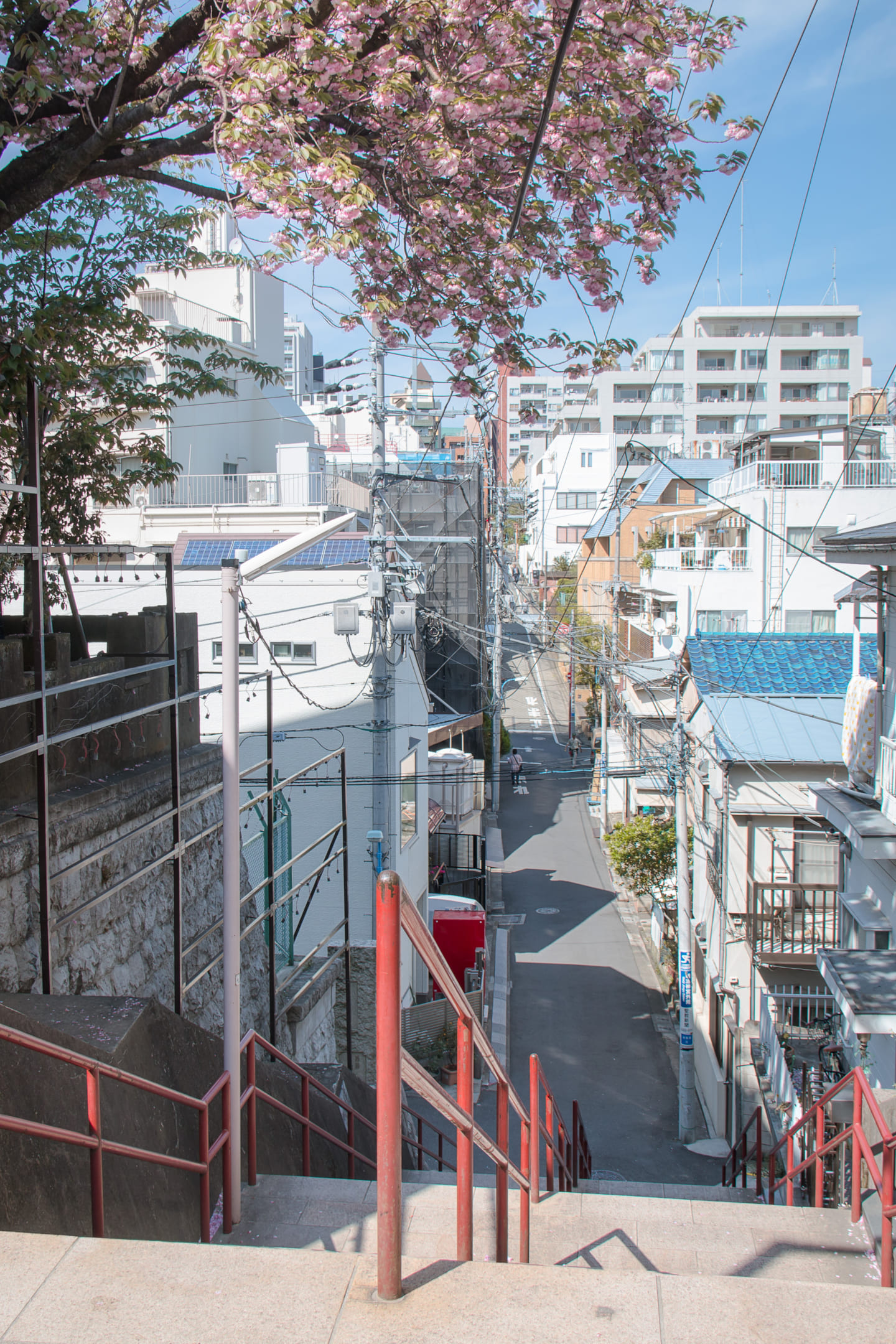 TV & real-life adaptations – Many anime or movie fans would visit Japan to also see their favourite scene from TV in real life. Most of the famous ones are: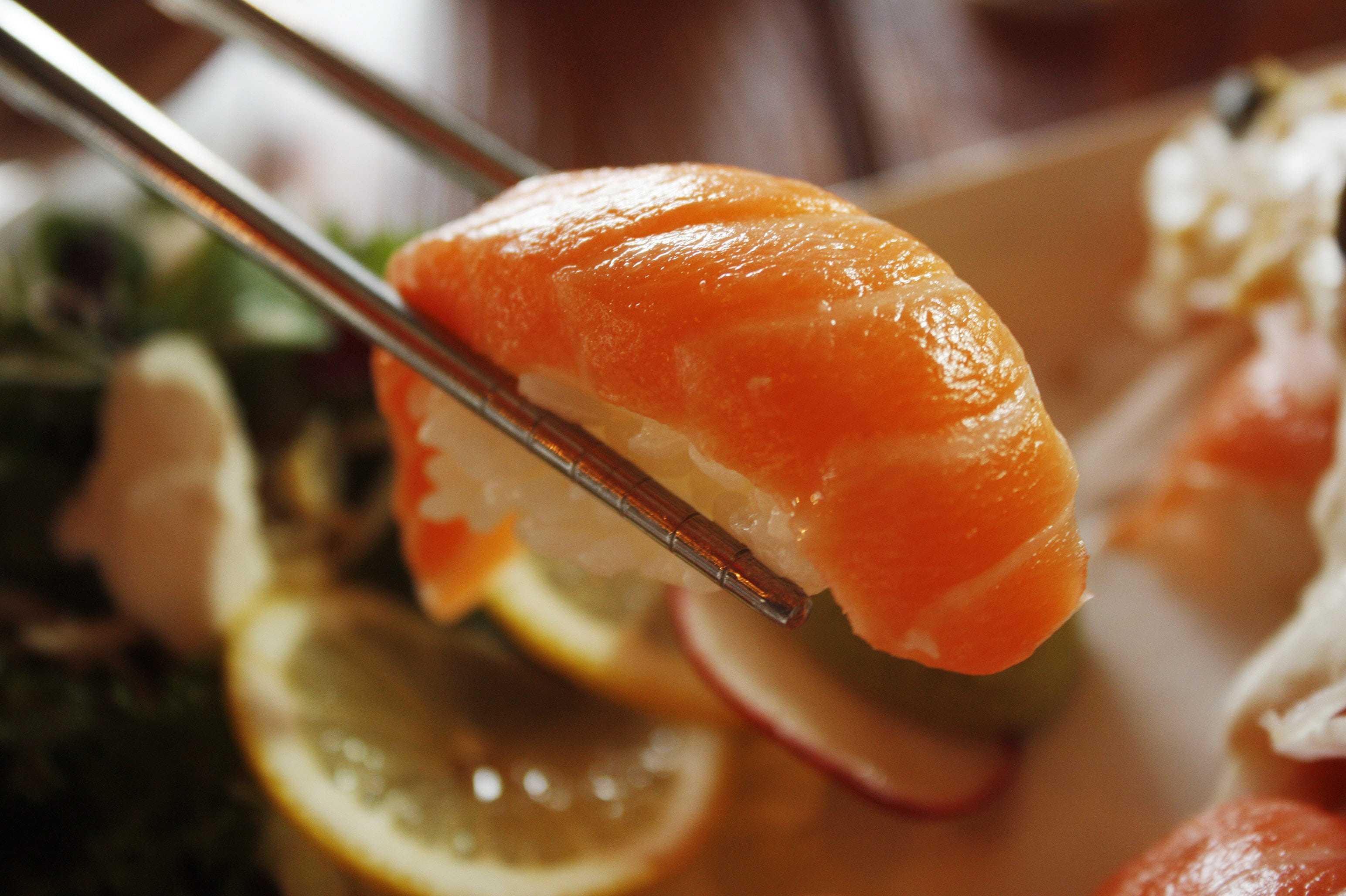 Taste Japan through Japanese food
Sushi, wasabi, soy sauce – when people think of Japanese cuisine, these are often the first things that come to mind. And sushi is undoubtedly one of the most popular Japanese dishes, enjoyed by locals and foreigners alike. But in fact, there is a great deal of regional variation within Japan, and each region has its own specialities. Here are some of the food and experiences you must try when you visit Japan:
From local specialities to sushi trains, to convenience sushi found in markets and train stations…you can find sushi that fits any taste and budget. There's a rich variety of sushi in Japan and it's useful to know some of their names to know what you should order. Sushi making is also an experience worth trying when you're in Japan.
Street food is a vital part of Japanese culture, and there are many delicious options to choose from.

Takoyaki, for example, is a type of grilled dumpling that is typically filled with octopus. Okonomiyaki is another popular option, which is basically a savoury pancake that can be topped with a variety of ingredients. And of course, no list of Japanese street food would be complete without mention of Dango, which are delicious balls of rice flour that are often served with sweet syrups or sauces. Whether you're looking for something savoury or sweet, there's sure to be street food in Japan that will tantalise your taste buds.Other street food you should try:

Yakisoba
Yakitori
Japanese crepes
Baked Japanese sweet potato
Imagawaki – a type of pancake with fillings
Taiyaki – fish-shaped waffle
Onigiri
Melonpan
There are a variety of traditional dishes that are popular among locals and tourists alike. One of the most iconic Japanese dishes is ramen, a hearty soup made with noodles, meat, and vegetables. Ramen can be found throughout Japan, from Michelin-starred restaurants to vending machines. Another popular dish is Udon, a type of thick noodle that is often served in a broth with vegetables or seafood. Japanese curry is another comforting dish that is typically made with chicken or beef, and it can be served with rice or noodles.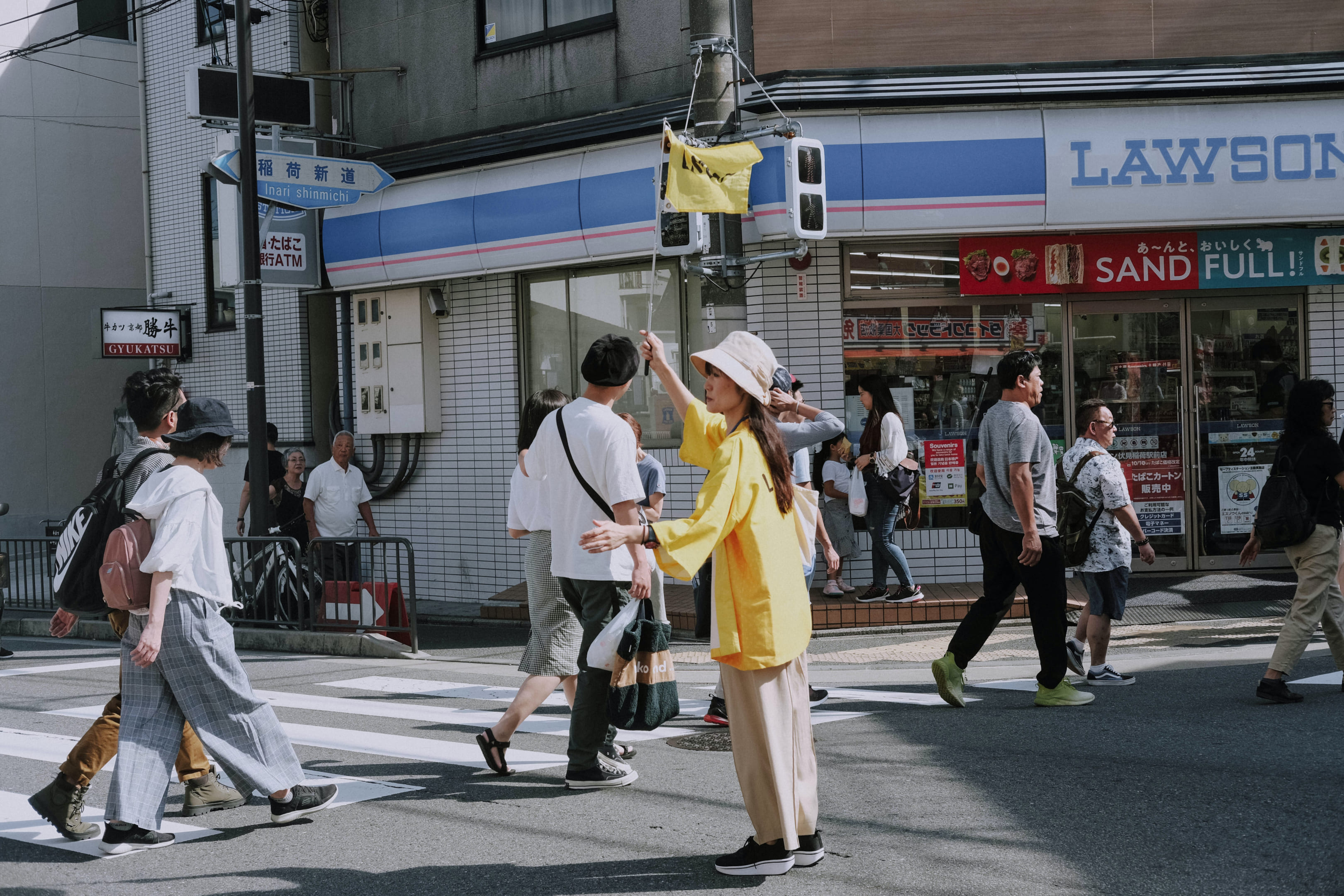 Convenience store food is also a popular option for tourists and locals. Don't be fooled by the "convenience store" label. The food in Japan's convenience stores is of good quality and they have a wide variety ranging from heavy re-heatable meals, snacks, dessert, and hot soup. These 'convenience store' types of food are so famous that people would make YouTube videos of them just trying convenience store-bought food.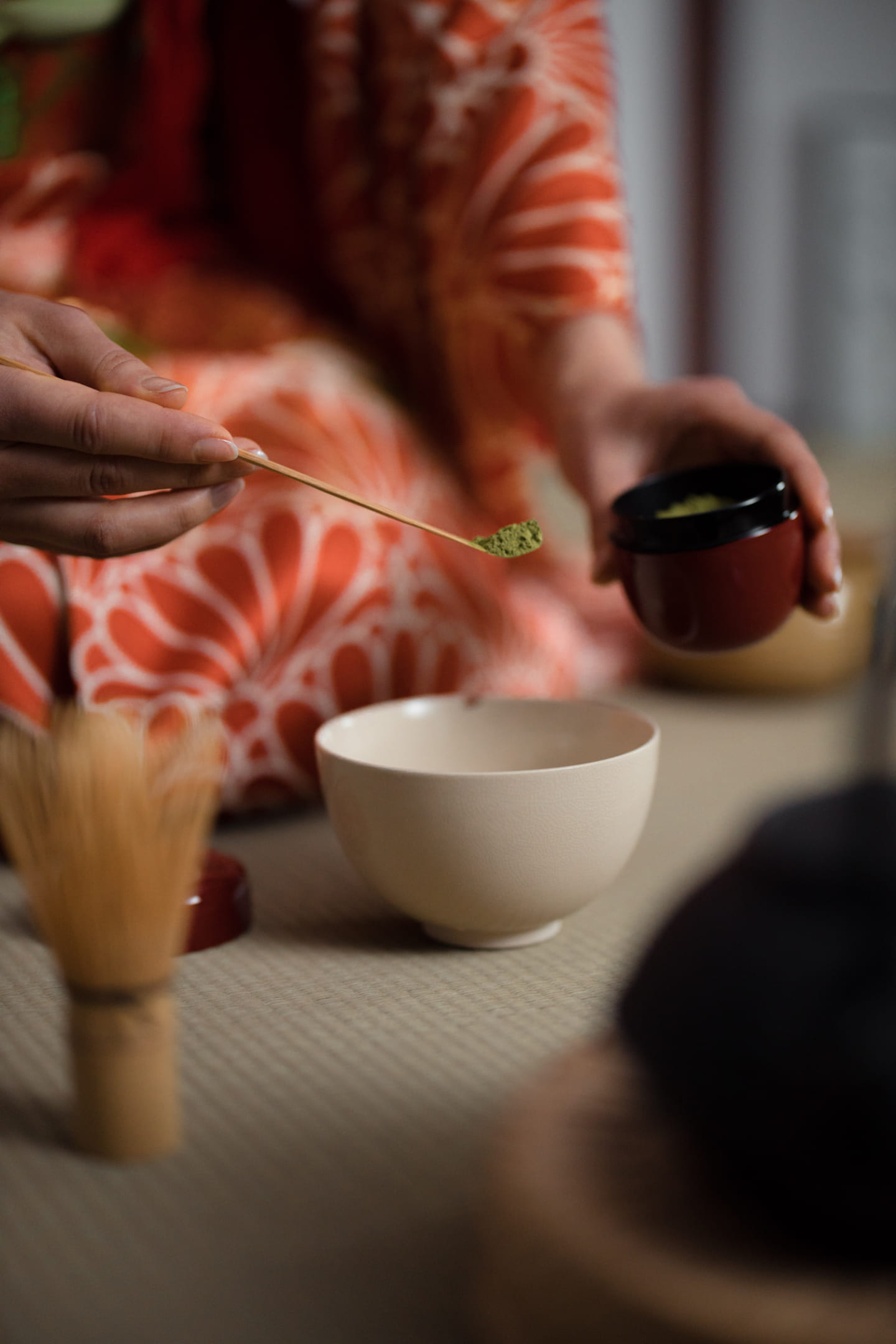 And of course, no discussion of Japanese cuisine would be complete without mentioning tea. Tea ceremonies are an important part of Japanese culture, and Matcha, a type of green tea, is often seen as a luxury item.
Rest in an authentic Ryokan or a 5-star hotel!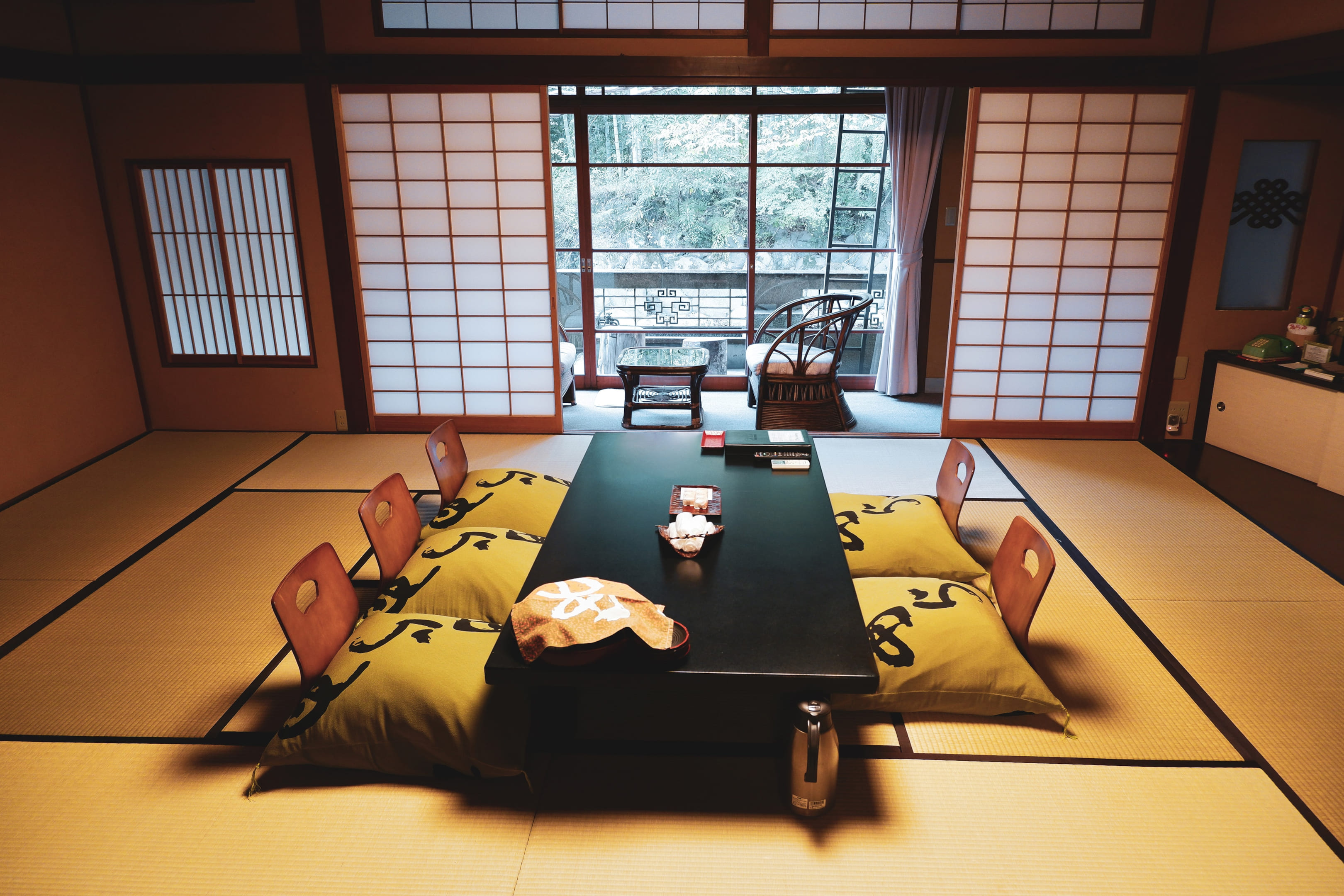 Nestled among the towering mountains and pristine forests of Japan lies a land of luxury and relaxation. From luxury hotels with world-class spas to traditional ryokan inns with breathtaking views, Japan offers visitors a wide range of accommodation options to suit every taste. Whether you're looking for a romantic getaway or a family-friendly vacation, the land of the rising sun has something to offer everyone.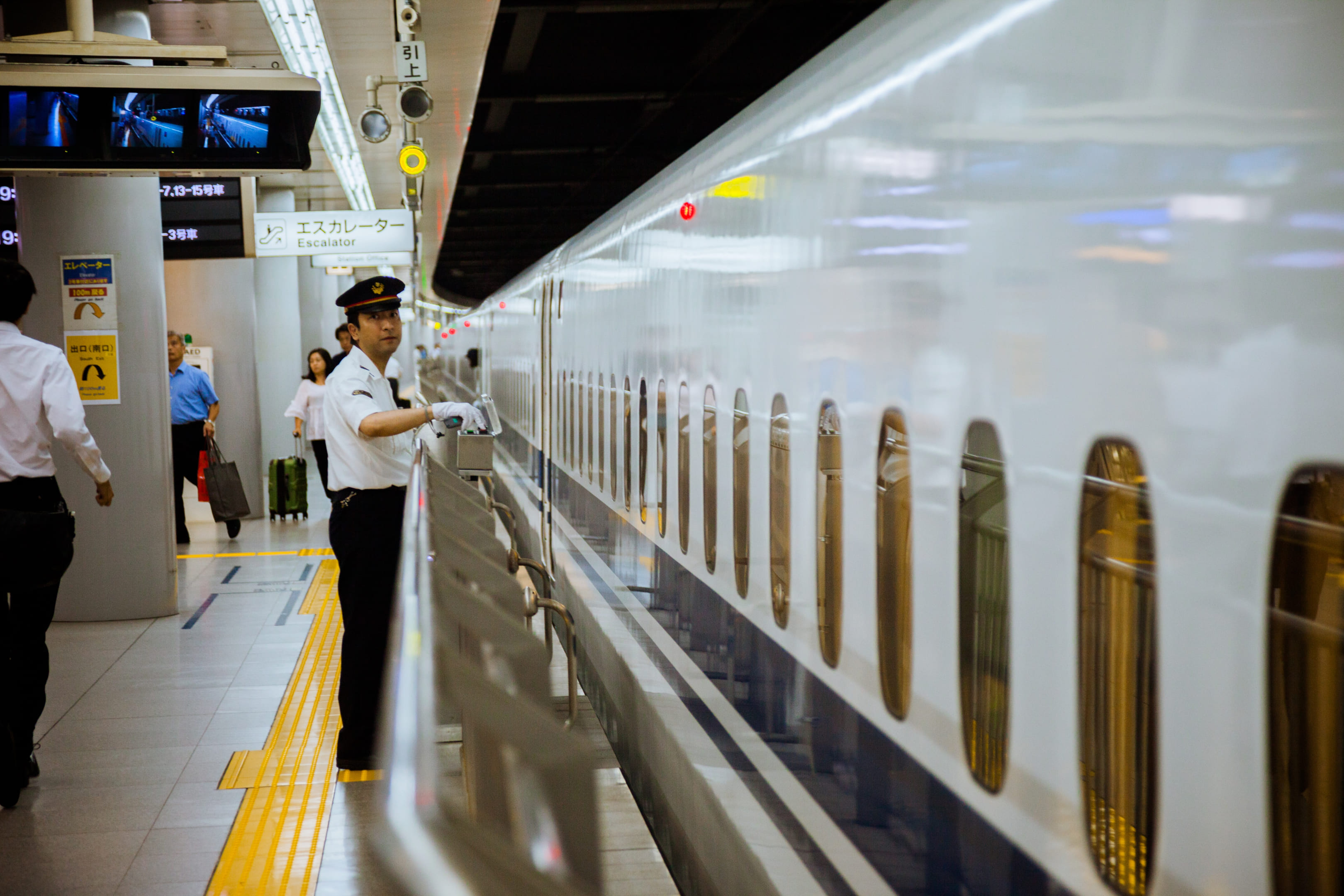 Commute with Japanese public transportation
Though you're going on a luxury vacation in Japan… public transport is one of the must-try while you're in Japan. In fact, there are luxury trains ready for you to enjoy with their luxurious interiors and extra conveniences such as private bathrooms and spacious cabins for family or friends gathering. You can enjoy all that while enjoying the scenic beauty of Japan.
Japan has a variety of well-planned public transport such as high-speed trains and buses that you'll find very helpful for your day trips. They're also very punctual!
These public transports can take you from the airports (Haneda airport, Narita international airport, etc.) to central Tokyo or other places you'd like to visit.