Experiencing Italy's Timeless Beauty: Exploring Tuscany and Beyond
Italy is a timeless masterpiece full of experiences waiting to be discovered. From historic cities and world-famous art to idyllic landscapes and delectable cuisine, Italy's cities promise an unforgettable journey filled with unique adventures that will be etched in the heart. If a luxury holiday in Italy wasn't on your bucket list, this article will change your mind. We'll share all about Italy and the adventures that await you here. 
Gaze at Picturesque Landscapes
Because of the country's geographical location, history, and culture, Italy boasts some of the best landscapes in the world. Whether you prefer rugged cliffs and mountain views or bright and sandy beaches, Italy's environment is a feast for the eyes.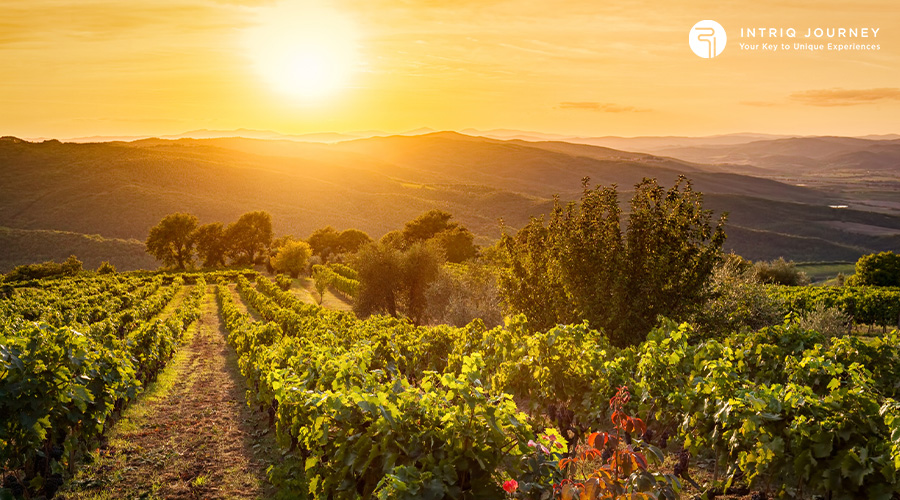 Enjoy a picnic in the countryside of enchanting Tuscany and immerse yourself in the romantic beauty of its vineyards, olive groves, and rustic farmhouses or traverse the Val d'Orcia, a UNESCO World Heritage Site filled with plants like golden wheat. This region's tranquillity will be sure to take away all your worries and fatigue. 
For those seeking alpine beauty, the Dolomites in northern Italy offer jagged peaks, verdant valleys, and crystal-clear lakes. Take up a challenge by hiking up the mountain, or go on a gourmet tour in the villages surrounding it. 
Indulge in Culinary Delights
Another striking aspect of Italy is its unique gastronomic identity and rich culinary scene. From the bustling markets of Rome to the family-run trattorias of Sicily, Italy is a food lover's paradise offering diverse culinary experiences to delight taste buds.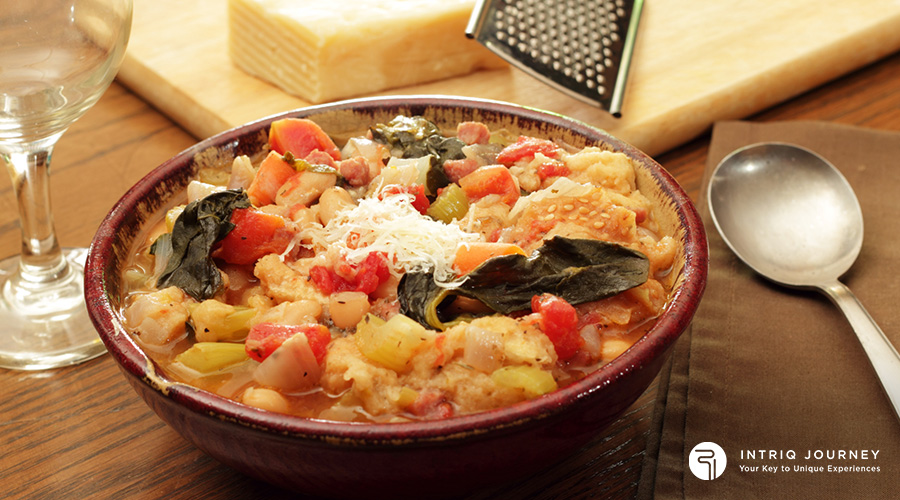 For a taste of authentic Tuscan home cooking, indulge in a hearty Ribollita, a humble yet comforting Tuscan bread soup made by simmering cannellini beans, black cabbage, and vegetables. Meat lovers visiting Florence can feast on a Florentine steak, grilled to perfection to deliver succulent tenderness and a bold, robust flavour. 
Florence is also your gateway to some of the world's most celebrated wine regions, where you'll get to taste wines including Chianti, Brunello di Montalcino, or blends like the Sassicaia. 
Not heading to Florence? Fret not for various cities such as Naples, Bologna, Venice, and Rome await you with their culinary delights. Foodies can go on a gourmet tour across Italy to get a taste of ragù pastas, wood-fired pizzas, risottos, Cacio e Pepe, and more. 
Marvel at Italy's Architecture
With a rich history that spans millennia, Italy is a land where ancient ruins, grand Renaissance palaces, and beautiful cathedrals coexist harmoniously. These architectural wonders have beckoned travellers from around the world.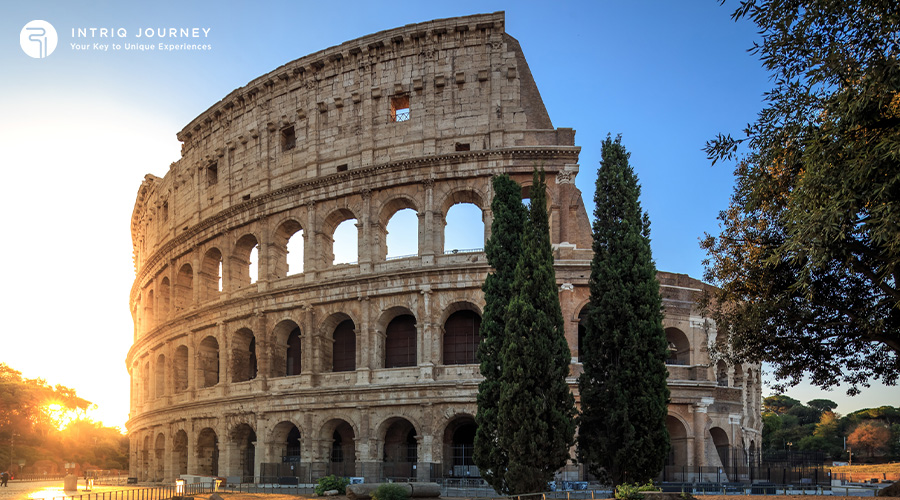 Italy's architectural legacy began with Ancient Rome, where engineering and construction reached unparalleled heights. From the Roman Forum to the Colosseum, the city of Rome wows visitors while bringing you back in time to the heart of an ancient civilisation. 
If you're a fan of Renaissance art, then a luxury Tuscany tour is a must. In Florence, the Tuscan capital city and the birthplace of the Renaissance, you can find a wealth of art pieces and architecture created by artists such as Michelangelo, Sandro Botticelli, and Leonardo da Vinci. 
Learn More: Art Lover's Paradise: Exploring Florence and Tuscany's Renaissance Treasures
Venice, the "City of Canals", is a great destination for elegant cityscape views. From its graceful Venetian Gothic architecture and centuries-old stone structures to the enchanting waterways and picturesque squares, this floating city will be sure to take your breath away. 
Want to leave city life behind to explore Italy's coastlines? From the rugged cliffs of the Amalfi Coast to the sun-soaked beaches of Sicily, the coastal gems in Italy will be your dream destination. 
The Amalfi Coast, a UNESCO World Heritage Site, boasts cascading pastel-coloured villages that cling to steep terraces overlooking the Mediterranean. Besides its mesmerising grottoes and hidden beaches ideal for swimming and sunbathing, Amalfi Coast is also a cultural hub where you can savour local cuisine and shop for artisan crafts.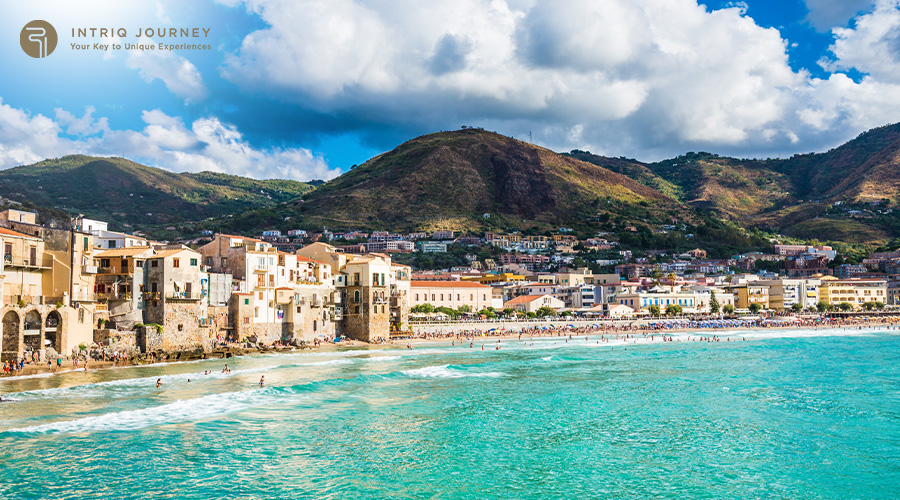 Another beach holiday destination in Italy is Sicily, the largest Mediterranean island with an irresistible blend of natural beauty, historical richness, and cultural diversity. Go snorkelling and scuba diving in the pristine waters to explore shipwrecks and vibrant marine life, savour local seafood specialties, or tour its seven UNESCO World Heritage Sites to learn more about the city's rich cultural heritage. 
Can't wait to experience Italy? Then it's time you book a flight out! 
From farm-to-table dining experiences to private tours of historical sites, Intriq Journey, a travel agency in Singapore, offers a curated selection of luxury small group tours around Italy. See new sights today by booking your trip with us.
Tuscany is known for its beautiful landscapes and gastronomic experiences. But apart from these, did you know that it's where you can find a treasure trove of Renaissance masterpieces? Also known as the birthplace of Renaissance, Florence, the capital of Tuscany, is a culturally rich city perfect for art enthusiasts all over the world. 
It was one of the wealthiest cities in Europe during the time, with powerful families like the Medici family contributing largely to Renaissance art, creating the vibrant artistic community there that we know today. In fact, many of the Renaissance's greatest works, such as Michelangelo's "David," Botticelli's "Birth of Venus," and Leonardo's "Mona Lisa," were created in or around Florence. 
If setting off on a luxury holiday in Italy to discover Renaissance art in Florence and Tuscany is an itinerary right up your alley, then you're in for a treat! In this article, read more about Renaissance art and discover the best places in Tuscany to marvel at them.
Learn More: 4 Best Luxurious Destinations in Italy
What is Renaissance Art?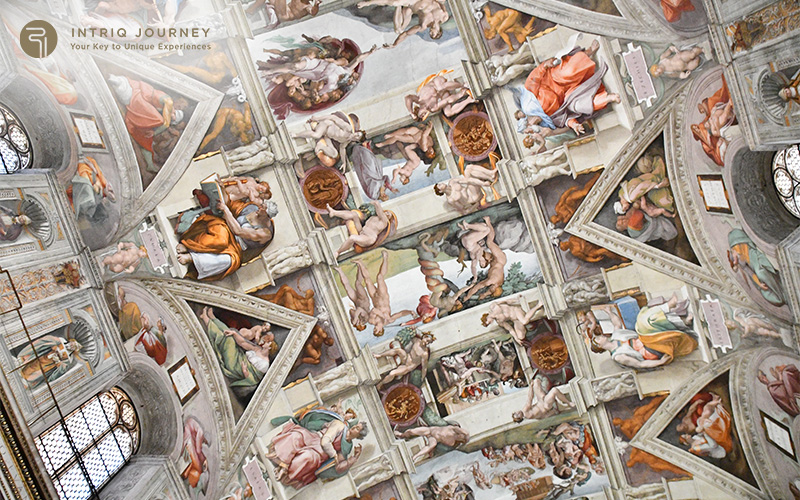 Renaissance art refers to the artistic and cultural movement that took place in Europe  between the 14th and 17th centuries. It is a style that perfectly captures the beauty of our natural world and the human form with precision and depth. 
Some of the most iconic Renaissance art in history were created by notable figures like Leonardo da Vinci, Michelangelo, and Botticelli. 
Where to Find Renaissance Art in Modern-Day Italy
Uffizi Gallery is one of the must-visit art galleries in Florence, where numerous collections of ancient sculptures and paintings between the Middle Ages and the Modern period are housed. The works of many renowned Renaissance artists, such as Botticelli's "The Birth of Venus" and Leonardo da Vinci's "Annunciation" are showcased here. 
The Accademia Gallery is home to Michelangelo's masterpiece, "David," and many tourists worldwide flock to this place to take a look at it. Other sculptures and artwork by Michelangelo, as well as other Italian artists such as Botticelli, Domenicao Ghirlandaio, and Andrea del Sarto are also displayed here.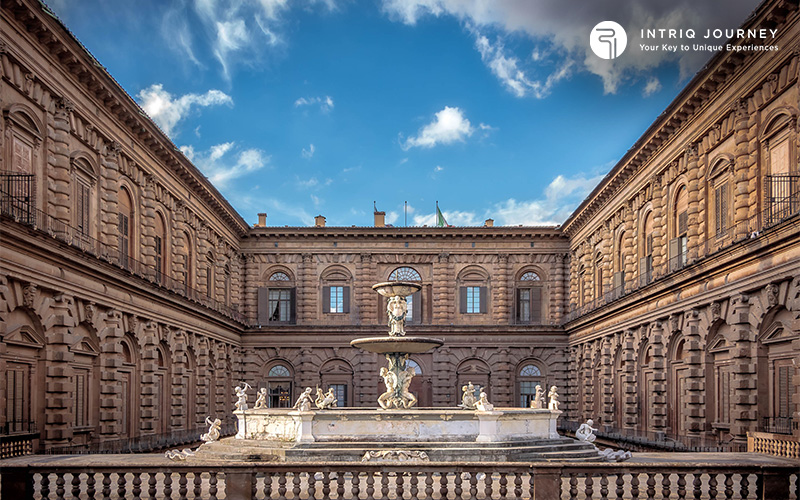 The Palazzo Pitti, which translates to Pitti Palace in English, was once where the powerful Medici family resided. The property now houses several museums, including the Palatine Gallery, which features works by Titian, Raphael, and Caravaggio. The Palazzo Pitti also boasts stunning Renaissance architecture and frescoes that one can admire when touring the space. 
The San Marco Museum situated within the former Dominican convent of San Marco was renovated and decorated by some of the greatest Renaissance artists. It contains an extensive collection of works by Fra Angelico, one of the most renowned painters of the Early Renaissance. 
The architecture and the monastic atmosphere of the museum's layout also offers an immersive experience into how Renaissance art was integrated into the daily routines of those living in the convent at the time.
Arezzo, a charming town nestled in eastern Tuscany, is a hidden gem for Renaissance art lovers. This town was where Giorgio Vasari, a Renaissance painter and architect lived, and is also where you can find some of the works of Piero della Francesca, one of the most important Early Renaissance painters. Several works produced during the Renaissance can be found in this region.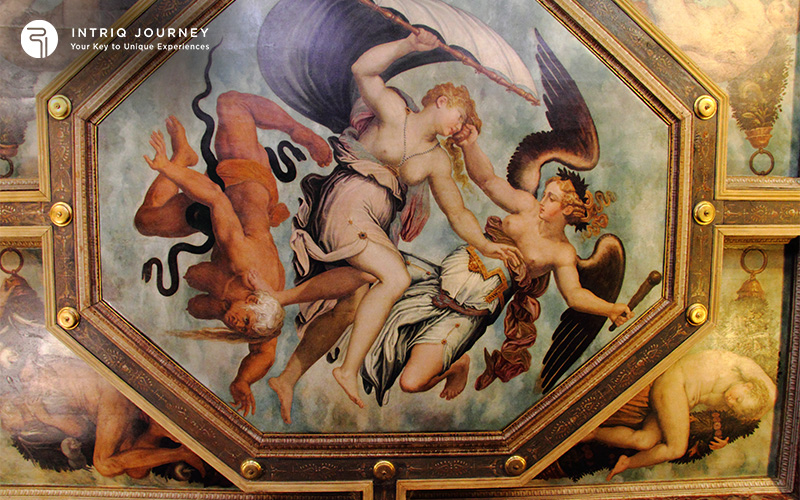 Some places to visit in Arezzo include:
Basilica of San Francesco

Church of Santa Maria in Gradi

Arezzo Cathedral

Casa Vasari 

Pisa Camposanto Monumentale
The Camposanto Monumentale offers a glimpse into the evolution of artistic styles, particularly those of the Renaissance era. Its frescoes are created by some of the most renowned Renaissance artists, including Benozzo Gozzoli, Taddeo Gaddi, and Buffalmacco. 
Unlike the bustling tourist crowds at the nearby Leaning Tower of Pisa, the Camposanto offers a more serene and contemplative atmosphere. It's a place where you can take your time to appreciate the art, architecture, and history without the rush of a typical tourist destination.
Tuscany is an art lover's paradise where the echoes of the Renaissance still resonate through the cobbled streets and picturesque landscapes. Whether you're an art enthusiast or a curious traveller, if you're keen to see all the great masterpieces of the Renaissance era, perhaps a luxury Tuscany tour will be perfect for you. 
Are you up for some cultural exploration in Tuscany? Let Intriq Journey, a tour agency in Singapore, curate the perfect luxury Tuscany tour for you. Unlock your unique experience today.
When it comes to retail therapy, there's no place quite like Italy. From luxury boutiques to tailor shops, the land of art, culture, and amazing food also offers some of the most exceptional shopping experiences in the world. Keen to explore the best retail destinations Italy has to offer? Here are some of our recommendations.
1. Luxury Shopping in Florence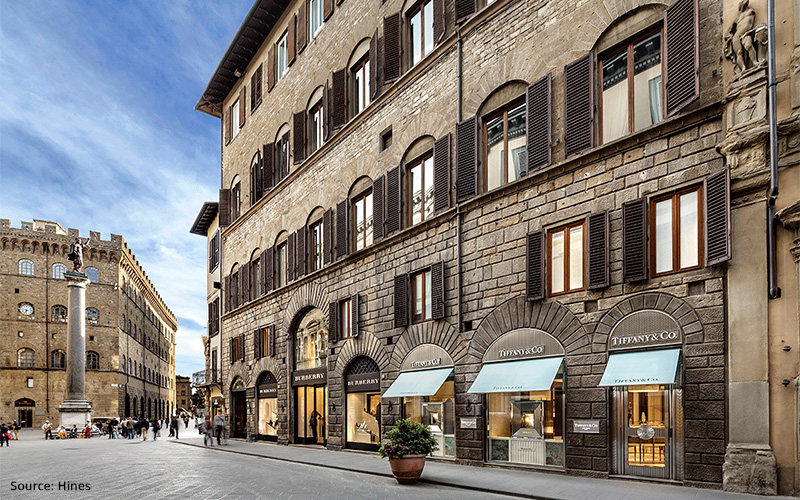 The capital of Tuscany, Florence, is renowned for its deep-rooted connection to luxury fashion. Not only is it the place where exquisite textiles, leather goods, and accessories were produced, the city is also home to Via de' Tornabuoni, the famed shopping street that houses some of the world's biggest luxury brands—Tiffany & Co, Cartier, Hermes, and Versace, just to name a few. It is also where the first Salvatore Ferragamo was established. 
Besides Via de' Tornabuoni, there are also many other streets like Via dei Calzaiuoli and Via Santo Spirito located in Florence, making it a must-visit city to get the most out of your shopping trip.
If you'd like a more comfortable time picking out your favourite pieces, Intriq Journey's luxury Tuscany tours also offer private shopping experiences at some of the high-end brands located in Florence.
Learn More: A luxury Tuscany Tour of the Finest Vineyards
2. Antique Treasures in Rome
Beyond its iconic landmarks and ancient ruins, Rome is also a treasure trove of history, art and culture where those with a penchant for all-things antique can head to. From hidden markets to charming boutiques, you'll find a variety of antique dealers showcasing their eclectic collection of vintage jewellery, book, coins, and knick-knacks in Rome. 
Via dei Coronari is one such street offering a curated selection of rare items from various eras. Some of their antique furniture and vintage painting reflect the rich history of Rome and its influence on art and design. 
3. Private Tailoring Experience in Puglia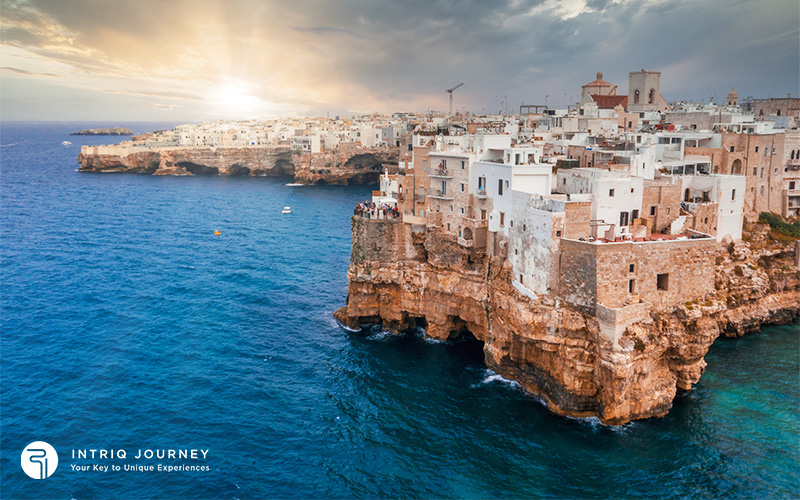 Renowned for its artistic heritage, beautiful architecture, and mesmerising landscapes, Puglia is a destination you must add to your list of luxury holidays in Italy. But besides sightseeing, Puglia also presents a unique retail experience. If personalised outfits and exceptional craftsmanship is what you're looking for, then you shouldn't miss out on a visit to one of Puglia's tailor shops.
With Intriq Journey, you'll get to enjoy a private tailor experience in Puglia, where you'll receive undivided attention from a skilled tailor, and go through a pleasant session customising pieces that fit you perfectly. 
4. Discover Artisanal Shops in Venice
Apart from the timeless charms of Venice's canals and historical landmarks, the city is also an excellent destination for artisanal shopping experiences. 
From delicate glass sculptures in Murano, a nearby island renowned for its glassmaking traditions, to Venetian masks and exquisite leather goods, Venice is where you can discover a range of artisanal treasures if you'd like to bring home a piece of the city's culture and craftsmanship. 
For an unconventional luxury holiday in Italy, Venice's homegrown brands are some unique retail stops to have in your itinerary.
5. Handcrafted Goods in Milan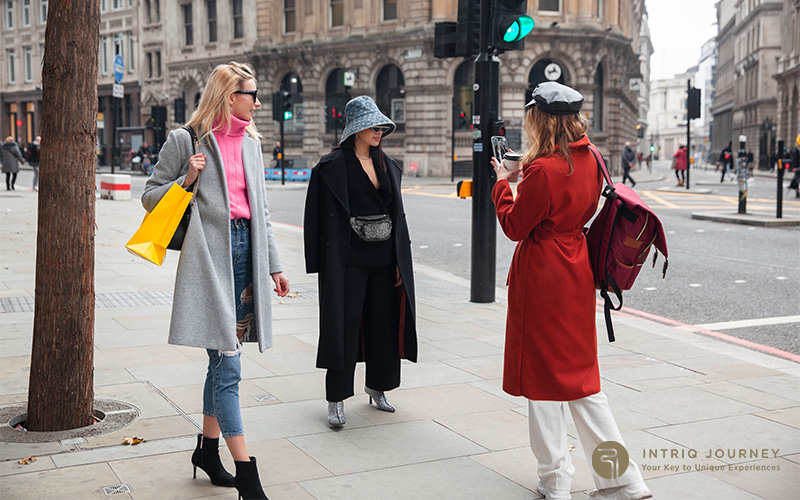 As the fashion capital of Italy, Milan is a haven for fashion enthusiasts and trendsetters. But if the glitz and glamour of haute couture isn't for you, Milan offers a contrasting experience—a hidden world of artisanal stores selling handcrafted gems waiting to be discovered. From accessories to dresses, you'll be able to find one-of-a-kind creations that reflect the passion and creativity of local artisans. 
For an even more incomparable experience, Intriq Journey can arrange for you to meet a fashion expert in Milan to explore some of the most iconic boutiques in the city. 
Italy weaves a tapestry of shopping experiences that mirror its diverse landscapes and vibrant heritage. If retail therapy is your way of luxury travel, then it's time for you to take off to Italy's shopping streets. 
Elevate Your Italian Retail Therapy to Unparalleled Heights with Intriq Journey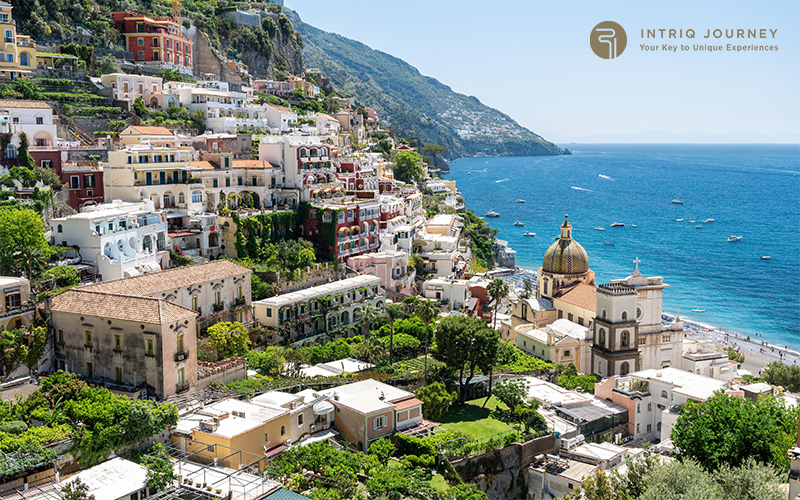 Looking for immersive shopping escapades that transcend the ordinary? With an intricate understanding of Italy's hidden treasures, Intriq Journey, a travel agency in Singapore, can curate personalised itineraries that cater to your preferences and passions. 
Whether it's a luxury Tuscany tour with a private shopping spree in one of Florence's world-class boutiques or a private tailor experience in Puglia, let Intriq Journey bring you on a shopping adventure like no other.