Glamping On The Golden Dunes
Nestled amidst the rolling golden dunes of Morocco lies a truly unique and luxurious glamping experience that is sure to take your breath away. Glamping on the Golden Dunes offers a blend of glamour and camping, giving you the opportunity to enjoy the natural beauty of the desert in style.
Step into your spacious tent, where plush furnishings, ornate lanterns and sumptuous bedding await you. The gentle glow of the candlelight creates an intimate and romantic ambiance, inviting you to relax and unwind. Take in the sweeping vistas of the Sahara from your private terrace, or sink into the comfortable seating area with a glass of wine.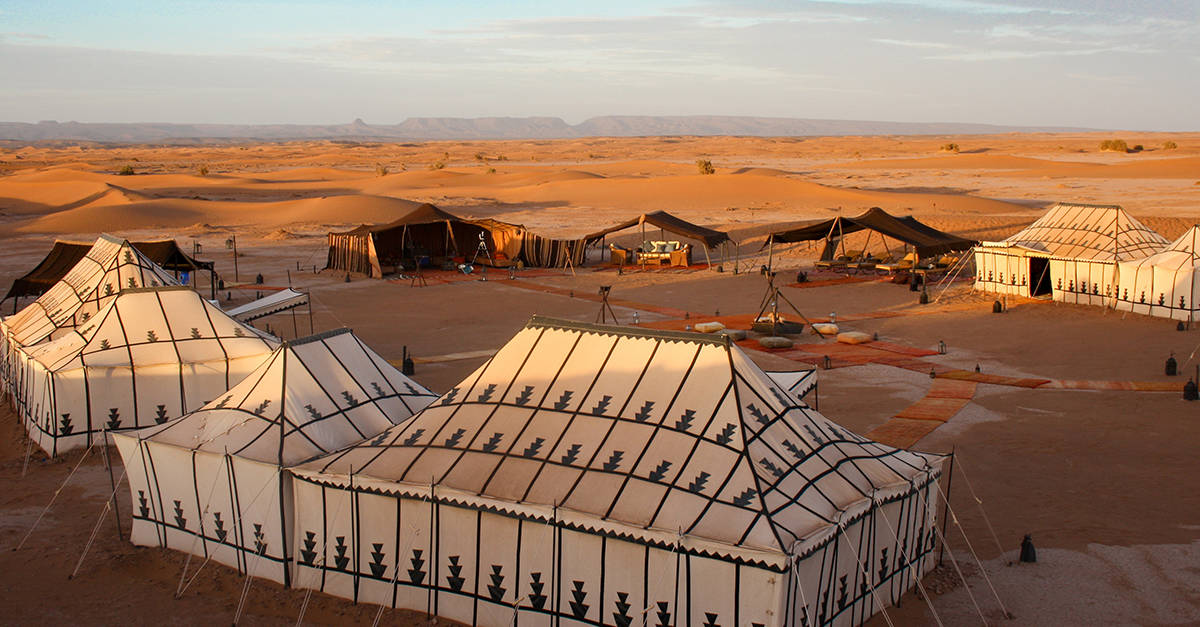 During the day, explore the desert on camelback or take a thrilling ATV ride across the dunes. As the sun begins to set, enjoy a gourmet dinner under the stars, with a menu of tantalizing Moroccan specialties prepared by skilled chefs. End the day with a dip in the private pool, while gazing up at the twinkling constellations above.
Glamping on the Golden Dunes is an unforgettable experience, combining the tranquility of nature with the luxury of a five-star hotel. This is glamping at its finest, and a true oasis in the heart of the desert.