5 Best Luxury Destinations in France
Standing proudly on the edge of Western Europe, France has long served as a favorite destination for hopeless romantics and luxury seekers. Its flamboyant nature and sumptuous cuisines left an imprint on many people's hearts.
It's no wonder that many renowned artists relocated to France some time in their lives, desperate to bask in its inspiring aura, even if for a short while.
If you want to dive into the extravaganzas of France and get a taste of its captivating nature, here's a detailed list of the five best luxury destinations in France.
1. Nice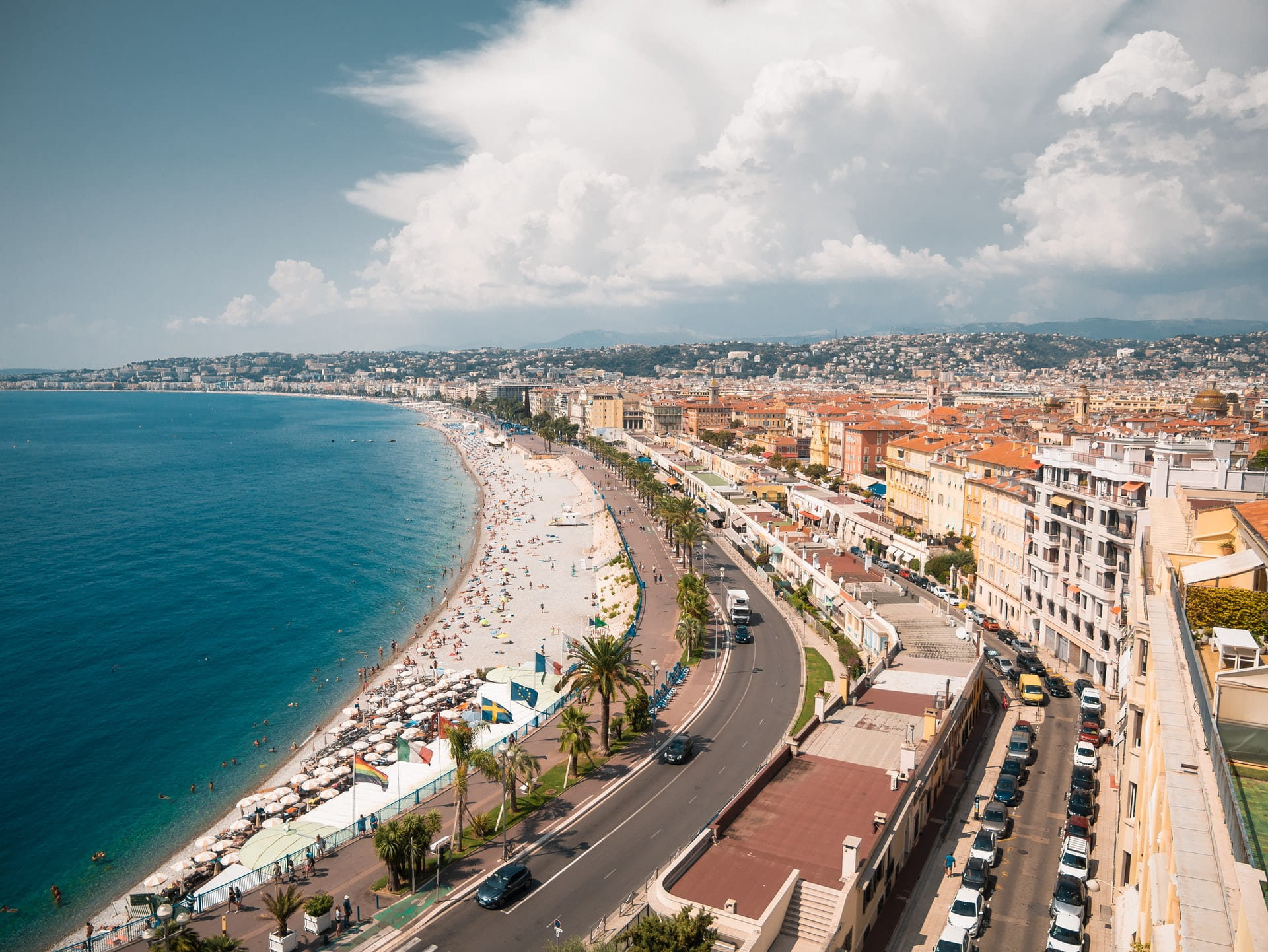 Widely known as the capital of the French Riviera, Nice lies in a charming spot in the south of France, basking in the Riviera's fresh air and natural grandeur. The French Riviera, also known as Cote d'Azur, has been a haven for globally-acclaimed artists for hundreds of years.
This small town is the perfect luxury destination for people who want to breathe in fresh air and stroll amidst remnants of France's rich history.
It's crowned by the Promenade des Angles that stretches 2.5 miles along the Riviera. It also has plenty of cozy cafes and Michelin-starred restaurants overlooking the Mediterranean sea.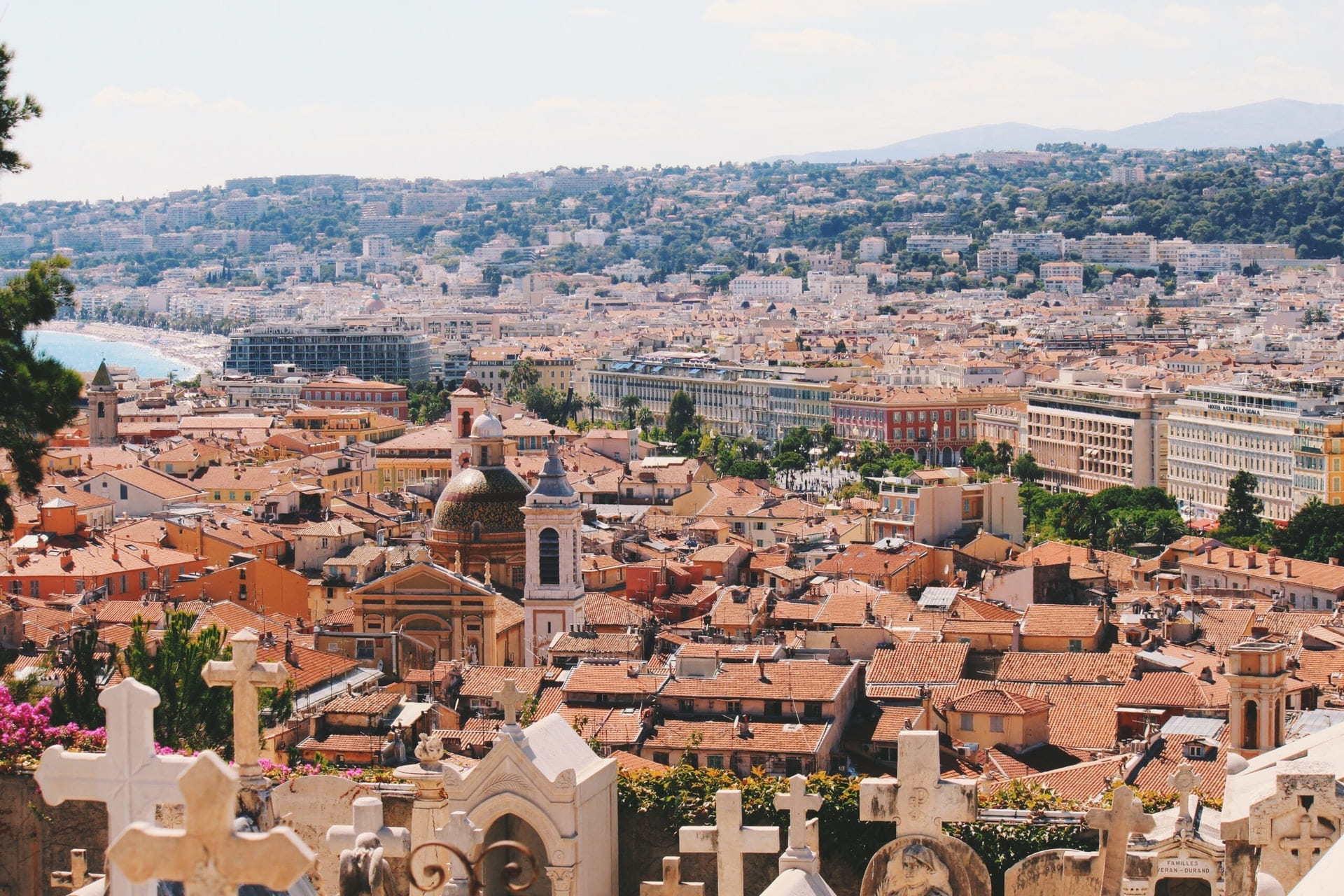 As for accommodations, Nice has some of the best luxury hotels in the world, along with spectacular views and a welcoming atmosphere.
If you want to stay in a luxury hotel, have lavish French cuisine in a Michelin-starred restaurant, and fill your eyes with the sight of deep blue waters, book your tickets now.
2. Paris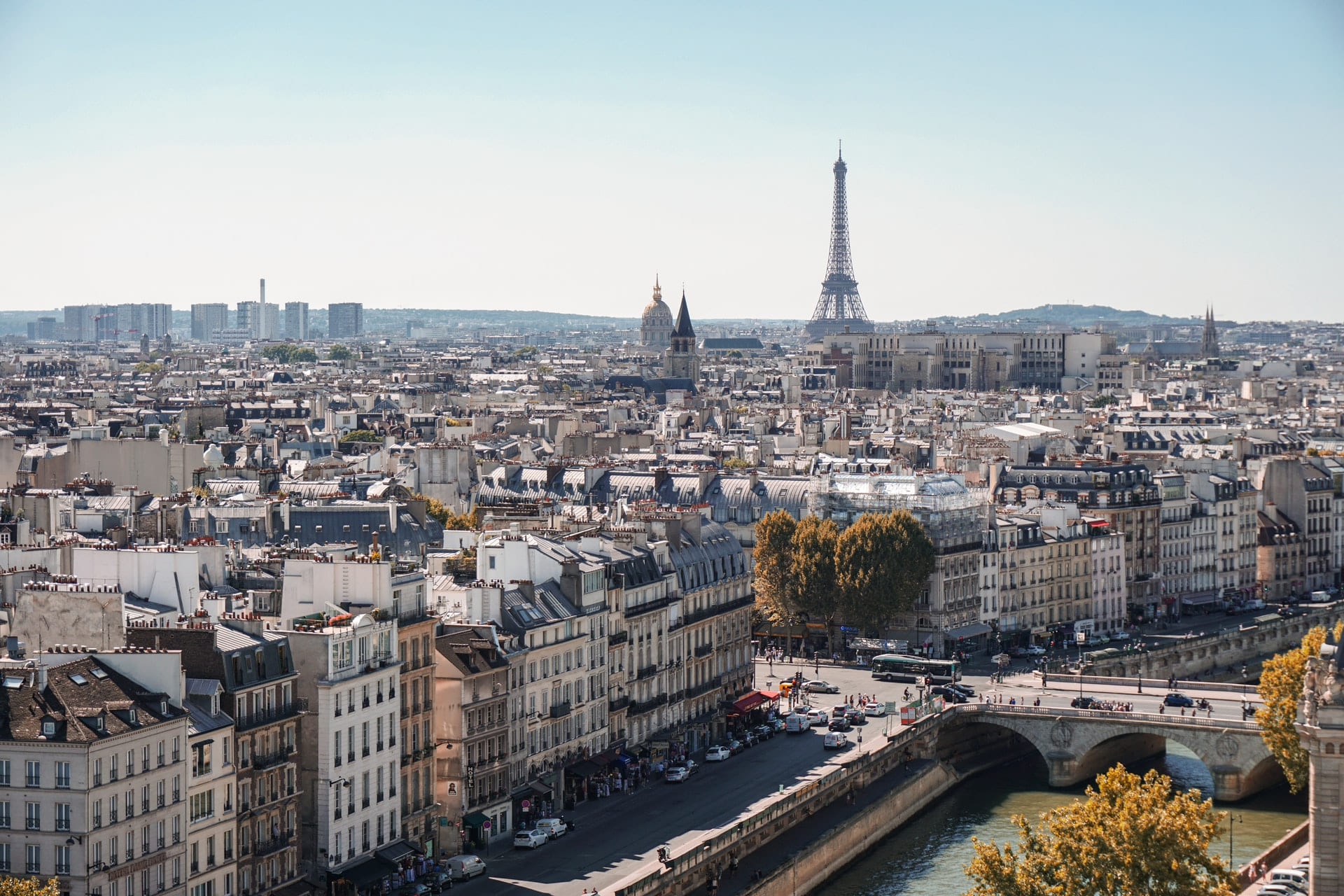 Paris has long stood as one of the most visited cities on earth, and for all the good reasons. Despite its unwavering association with romance, the French Capital refuses to be confined within hastily built borders made of love locks and poorly made romantic movies. In other words, it has much more to offer than romantic vibes.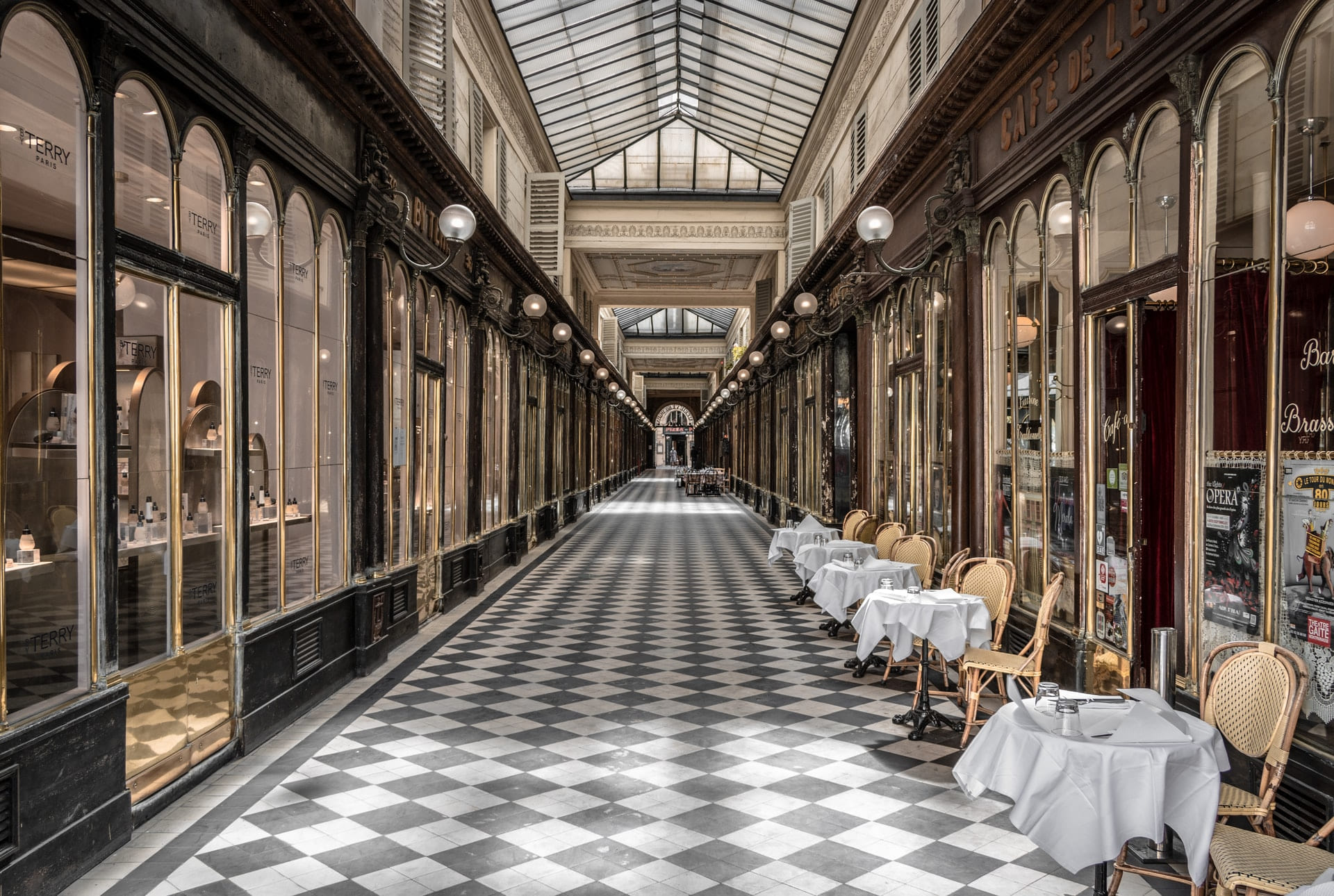 The streets that were once graced with live performances of Edith Piaf now feature high-end fashion stores, luxury resorts, and landscaped gardens.
A stroll in such streets will satisfy even the most luxurious of cravings. Not to forget, watching the Eiffel tower as it overlooks the city and the Arc de Triomphe as it guards the des Champs-Élysées is as inspiring as it gets.
About 60 miles south of Paris, you'll find the ever-famous Loire valley. It'll just take you around two hours to get there.
In this city, you can book a luxurious resort hotel, spend hours in an indoor pool, and enjoy a full-service spa for as long as you stay.
You can also take strolls in terrace gardens, enjoy the magnificent views around you, or take a quick trip to Disney Land and reminisce about your childhood days.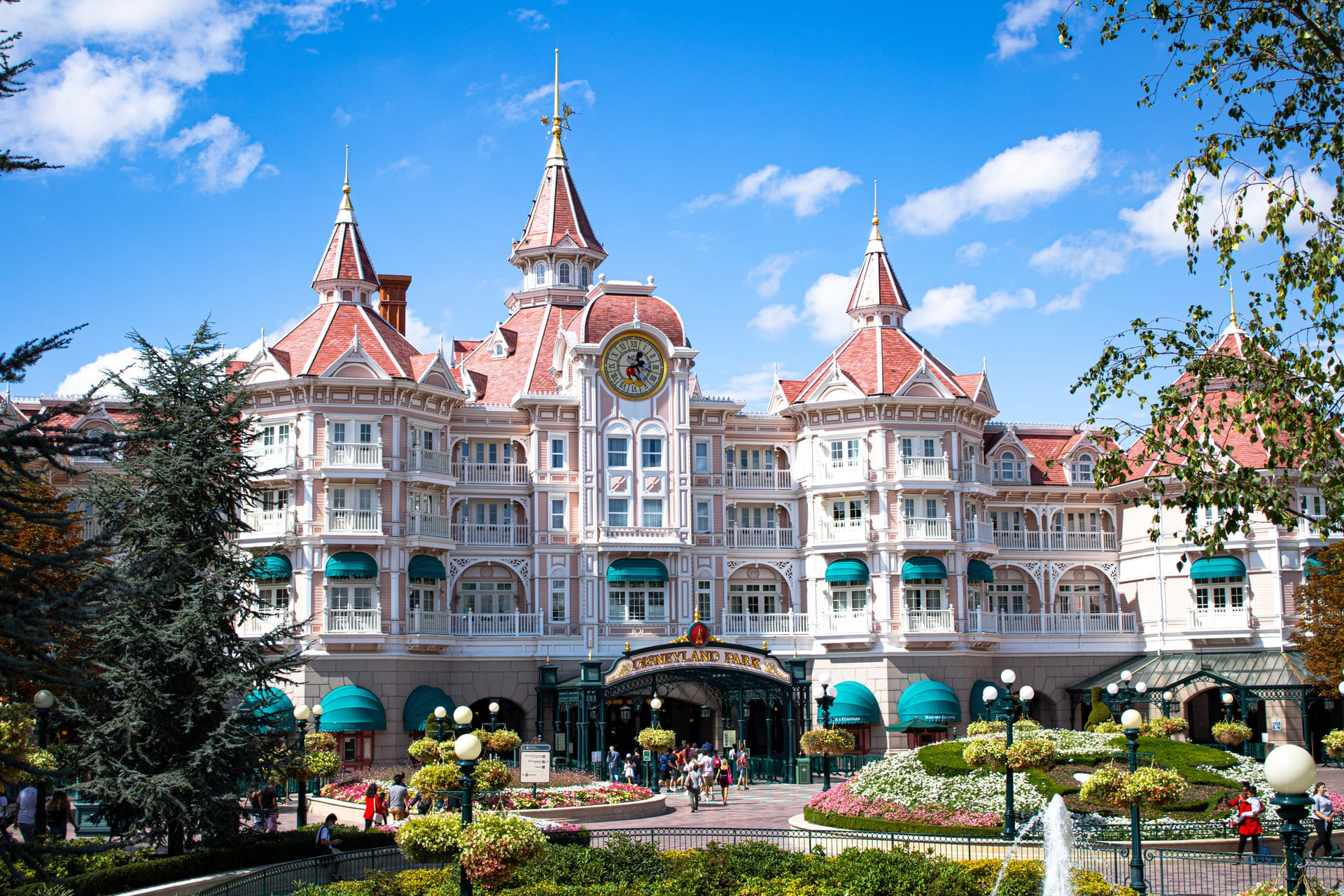 In other words, the French capital satisfies all tastes as a luxury travel destination.
3. Cannes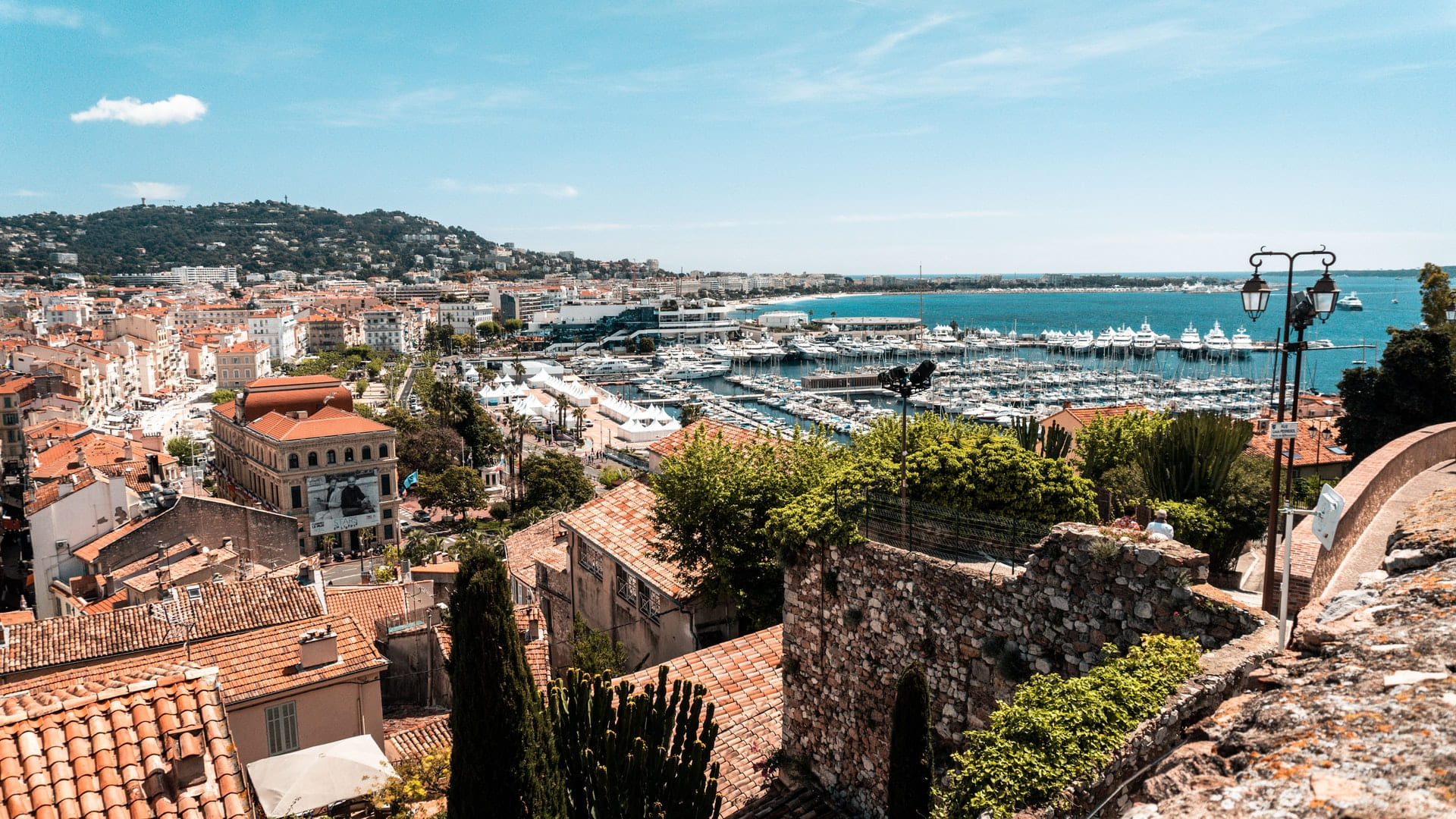 When luxury travel destinations in France come up, Cannes has to have its fair share in the conversation. Each year, the star-studded city welcomes the Cannes Film Festival, where worldwide known talents flaunt their prestigious dresses and high-quality movies. However, the charming Southern France city has much more to offer.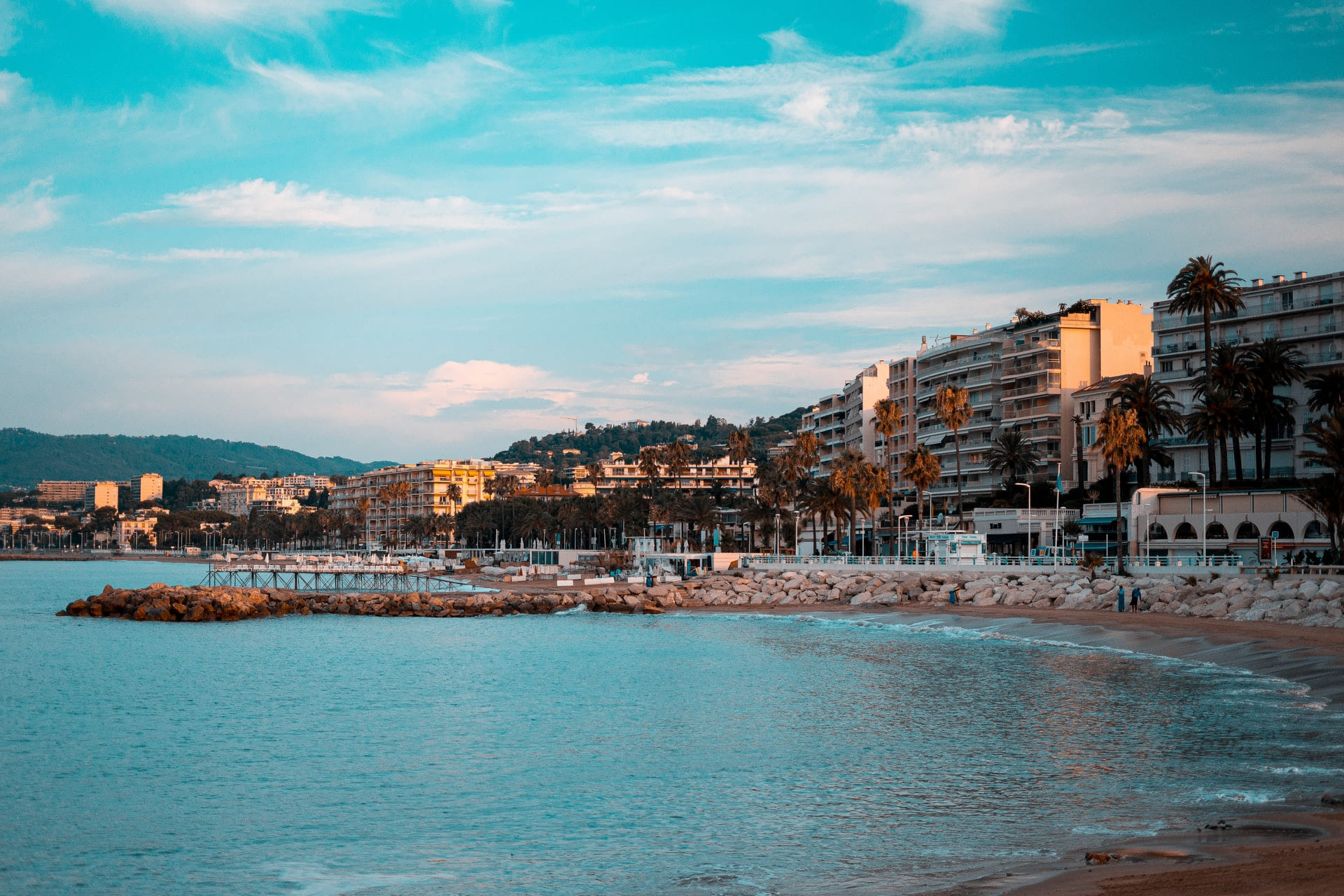 Cannes lies in the Alpes-Maritimes department, overlooking the French Riviera. It's widely known for luxurious hotels with stunning views and gorgeous swimming pools. And if you prefer swimming on a private beach, you'll find that too if you book a prestigious hotel.
Cannes is only 30 km away from the Saint-Jean-Cap-Ferrat commune, where one of the most luxurious hotels globally, The Hotel Royal Riviera, stands proudly. If you stay there, you can take a day trip to Cannes and indulge in its picturesque nature.
The resort town is also 15 minutes away from Mougins, the charming medieval village named by one of the most famous artists on earth, Pablo Picasso. If you're lucky enough to visit Cannes in September, you can take a short road trip to Mougins and attend the International Gastronomy Festival, which celebrates French gastronomy.
4. Annecy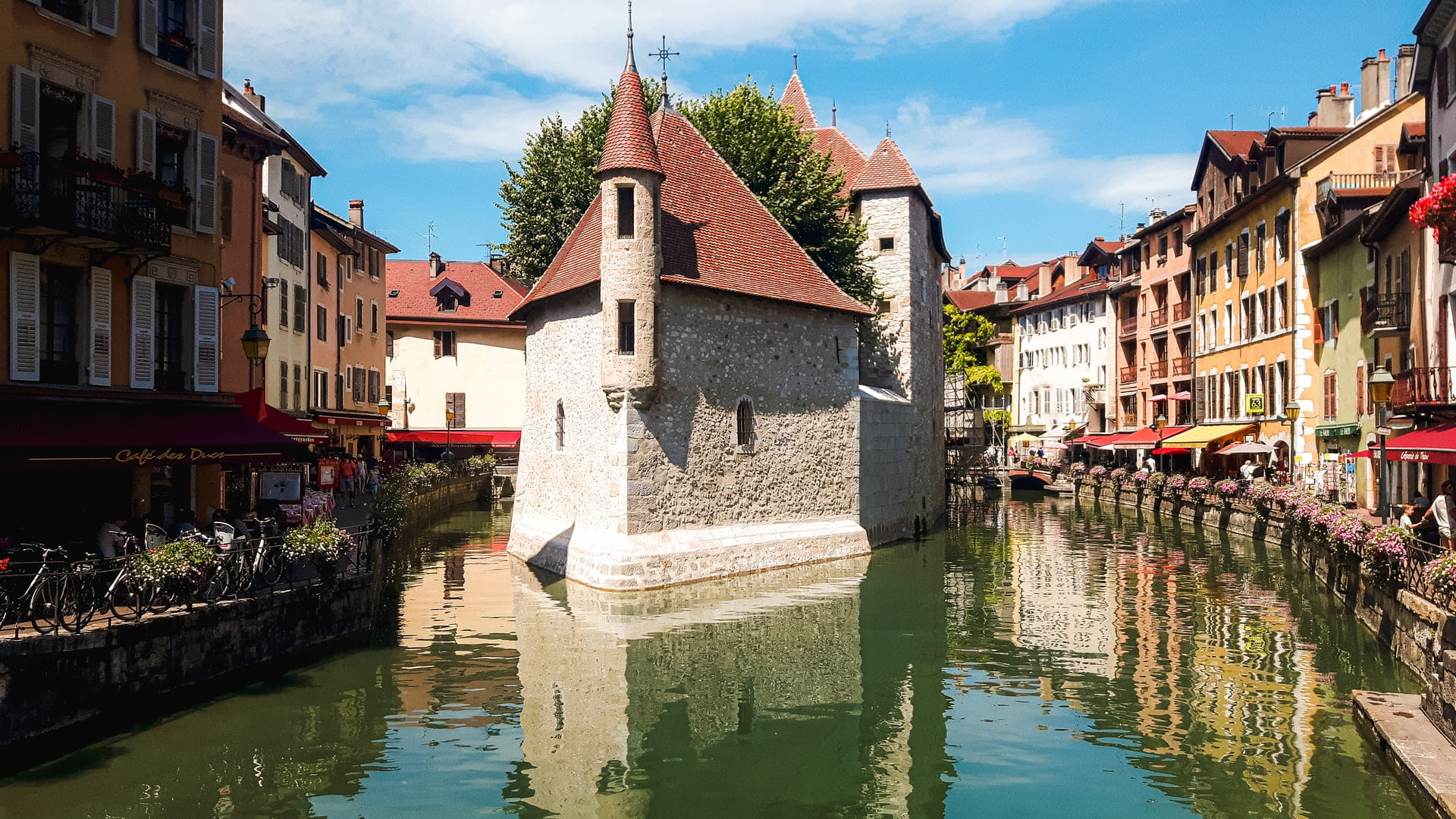 Annecy lies in a charming spot in Southeastern France, surrounded by the snow-capped tips of the French Alps. It's also graced with one of the largest lakes in the country, Lake Annecy.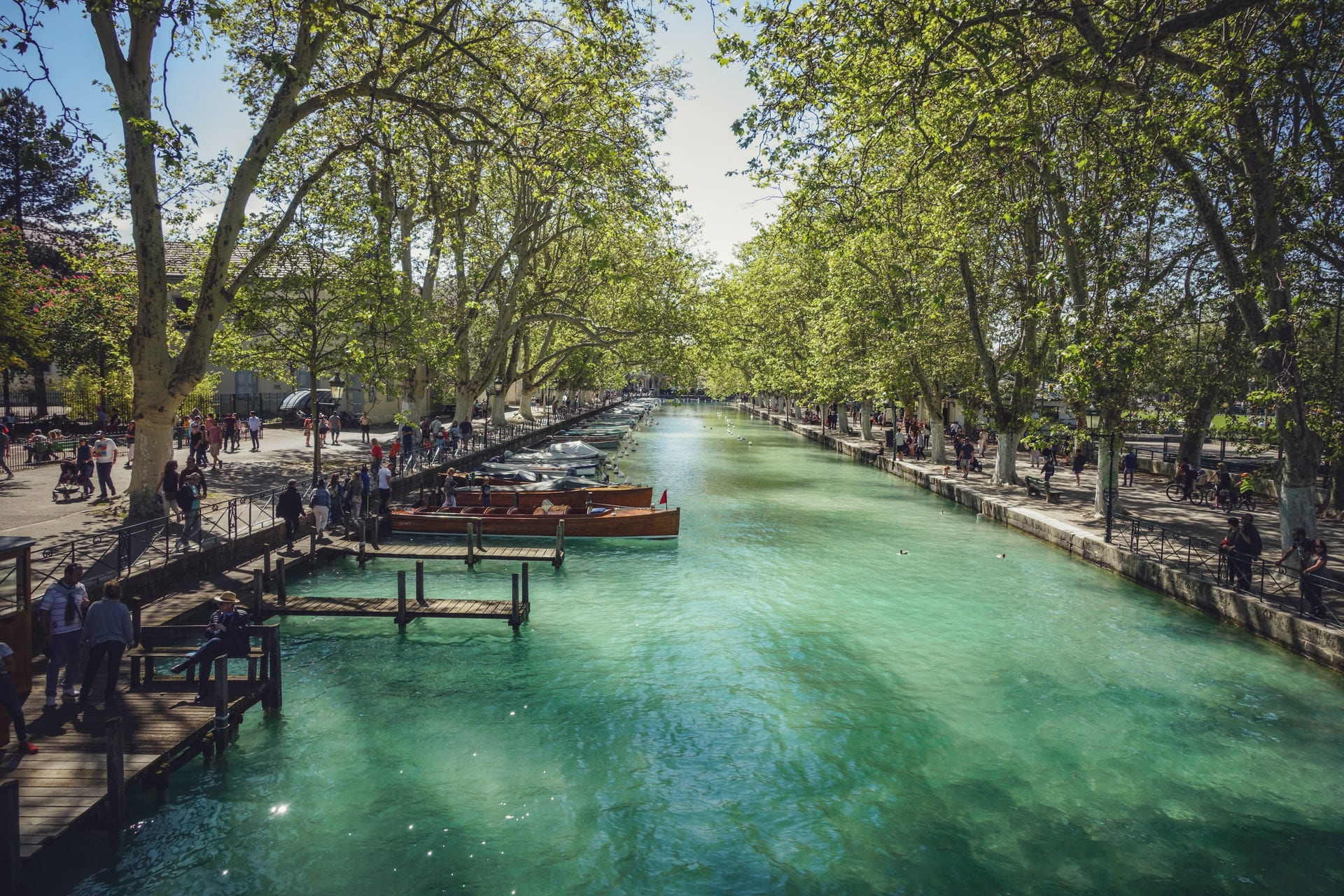 The historical castle, Château d'Annecy, guards the small town. But it now stands as an open museum for tourists where you can see many sculptures and paintings. Annecy is famously known for its sublime skiing resorts that overlook its massive lake in a unique setting that you can only see in this dazzling town.
Annecy may pale a little when compared to luxury travel places like Nice and Paris. However, it doesn't lack luxurious resorts where you can find a heated pool, steam room, fitness room, beauty salon, and the like. You can also get captivating panoramic views of the lake and the alps from many hotels there.
5. Monte Carlo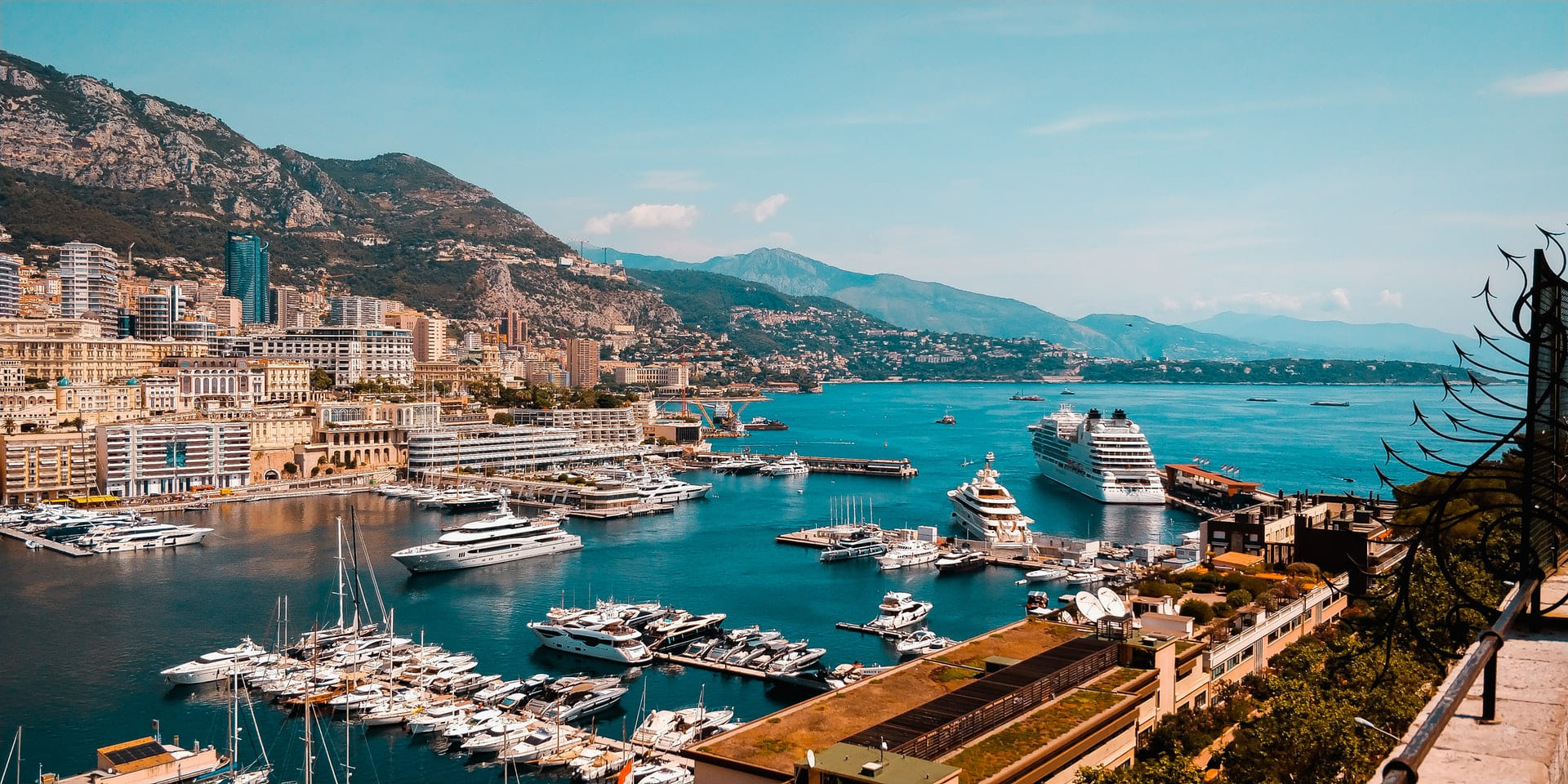 Although Monte Carlo namely belongs to Monaco, it lies on the French Riviera in one of the most beautiful spots on earth. The resort town has a famous reputation for being one of the most expensive places in the world.
Whether you're looking to spend hours in a heated infinity pool, have a fine dining experience, or stroll mindlessly in lavish streets, you'll find what you're looking for in Monte Carlo.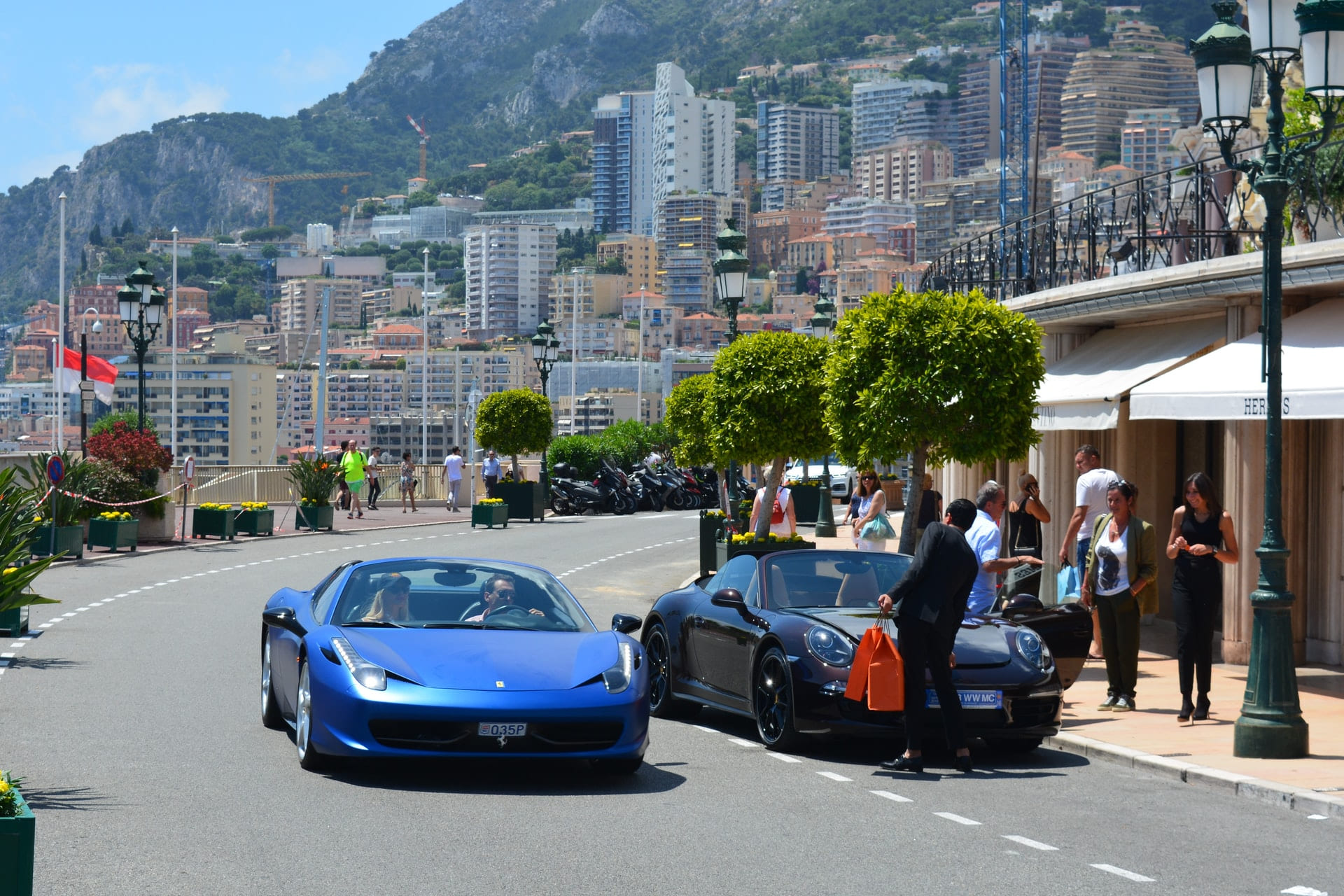 The city has been featured in world-class movies for its luxurious nature, most famously, GoldenEye, which carries the story of James Bond. It prides itself on having many famous buildings worldwide, like Opéra de Monte-Carlo and Hôtel de Paris.
These luxuries are available within a click of a button if you decide to visit Monte Carlo and enjoy its uniqueness among other luxury vacations.
To Wrap Up
If you're willing to take time off to go on some Europe luxury tours, France is the right place to start. It has everything you'll want in a luxury destination, ranging from exceptional sea views and medieval locations to grand hotel rooms overlooking the water's edge.
So get out your savings, book your tickets, and enjoy an unforgettable experience amidst France's opulent streets and inspiring ambience.