Luxury Travel Guide to Eastern Europe
When it comes to European destinations, the majority of travelers prefer to visit countries in Western Europe, such as France, Germany, Italy, England, and Spain.
And while Western European cities such as Paris, Venice, Berlin, London, and Munich are undoubtedly magical, this doesn't mean that there's nothing to see in the east.
Eastern European destinations have a rich cultural history that makes them a favorable destination for those who like to explore hidden gems and enjoy luxury tours, and the best part is that international flights to Eastern Europe are almost always available.
Now, let's help you tailor a luxury path to enjoy your journey in Eastern Europe!
The Baltics: Latvia, Lithuania, and Estonia
The Baltics are right at the heart of Eastern Europe, making them an essential part of Europe luxury tours.
Latvia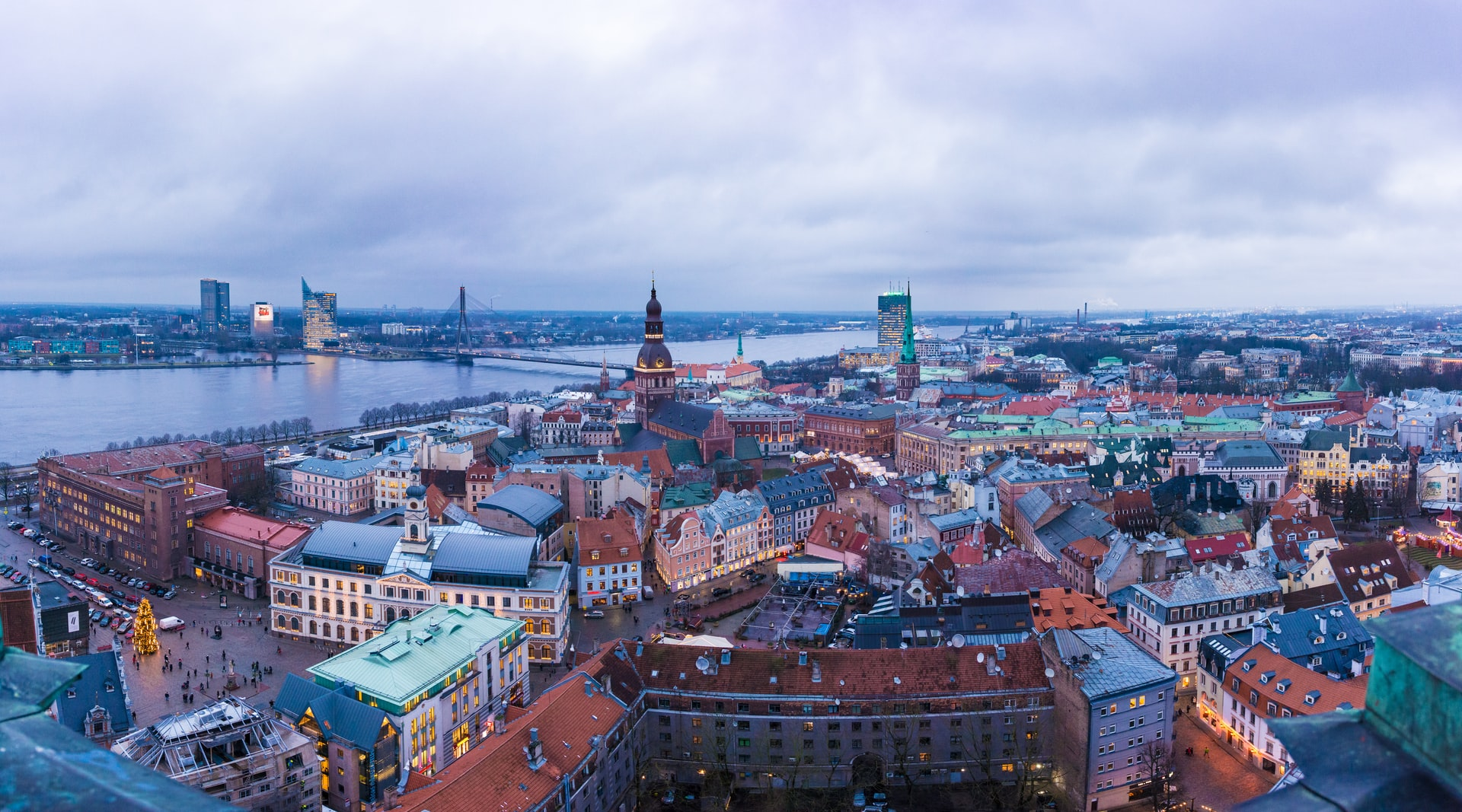 Book a luxury canal boat cruise in Latvia and enjoy the scenic beauty of Riga. Riga is home to the preserved town square, a UNESCO world heritage that's a must-visit. Grand Poet by Semarah Hotels, Grand Palace Hotel, and Grand Hotel Kempinski are some of the best luxury resorts in town.
Lithuania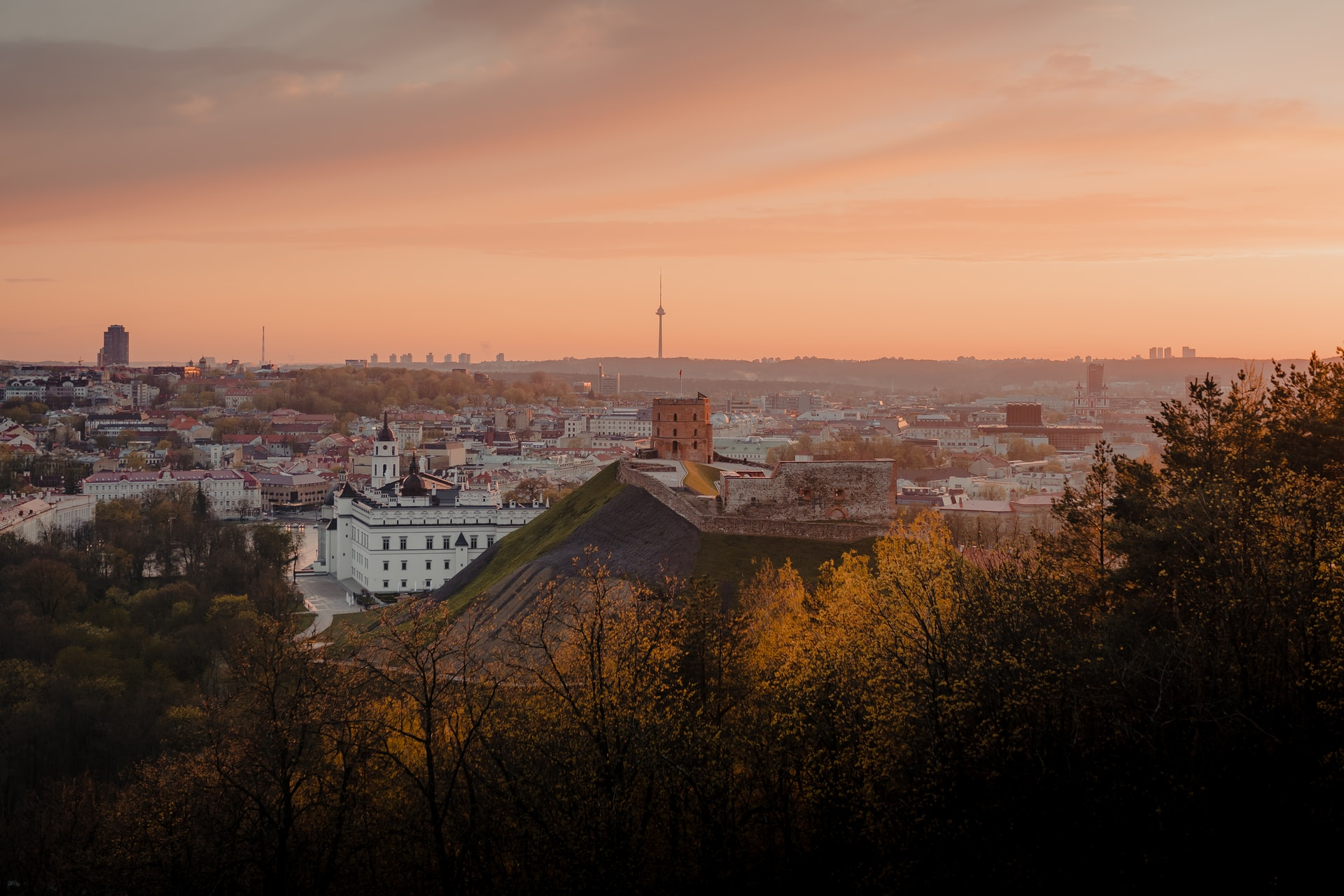 Vilnius, or what many travelers refer to as the "Jerusalem of Lithuania," has a rich literary heritage that should be enough for you to give it a spot on your bucket list. You can check out resorts such as Radisson Blu Royal Astorija and Hotel PACAI.
Estonia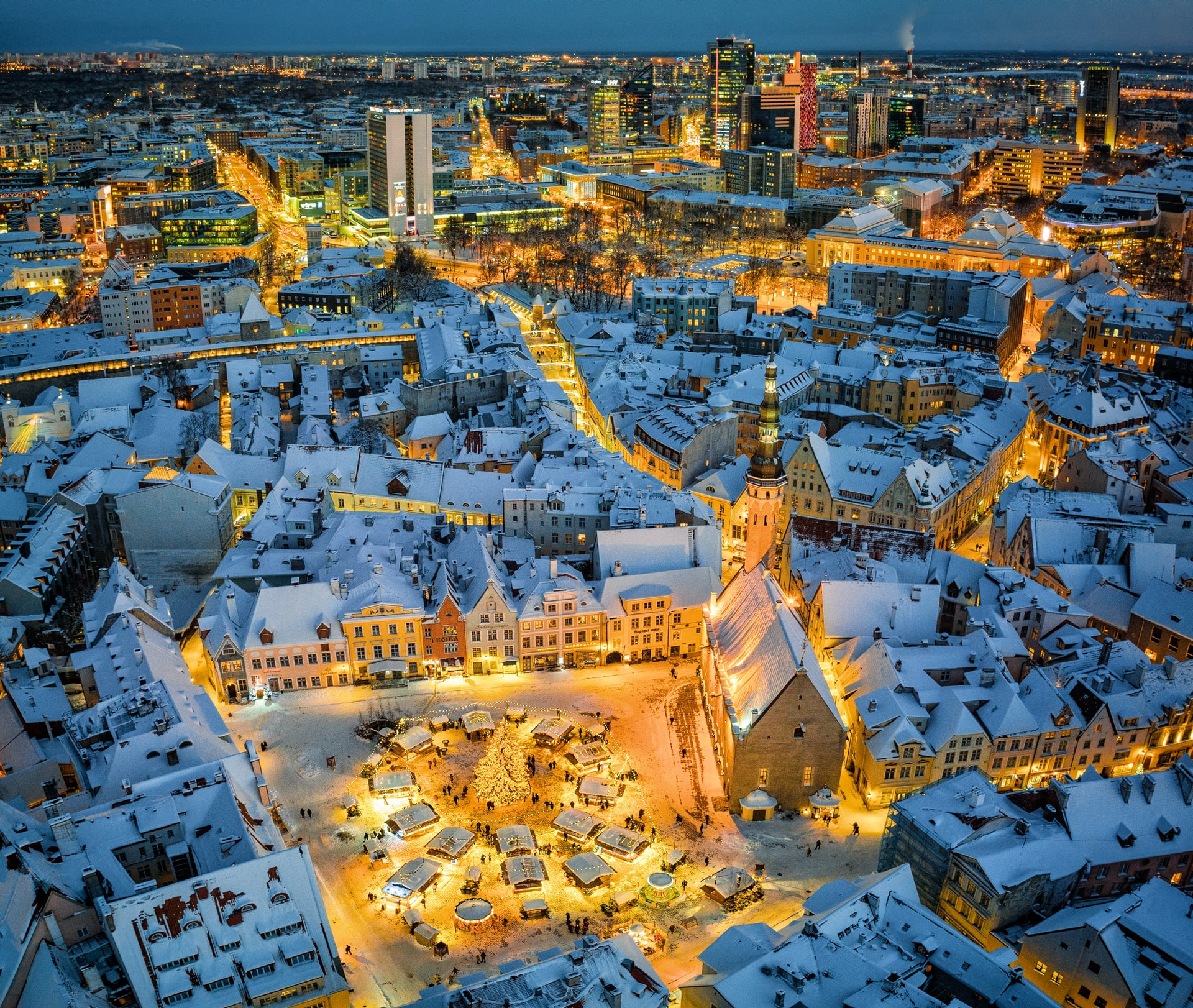 This small Baltic state is known for being a global digital nomad hub. It's very technologically advanced, and with a population of 1.3 million and a total area of 45,000 square kilometers, it's easy to get a feel of most major cities in a few days.
You can book a private "Welcome to Tallin" walking tour to explore this interesting old town. Some luxury resorts to stay at include Hotel Swissôtel Tallinn, Schlössle Hotel, Hotel Telegraaf, and Savoy Boutique Hotel Tallinn.
Eastern Europe proper: Russia, Ukraine, Georgia
Russia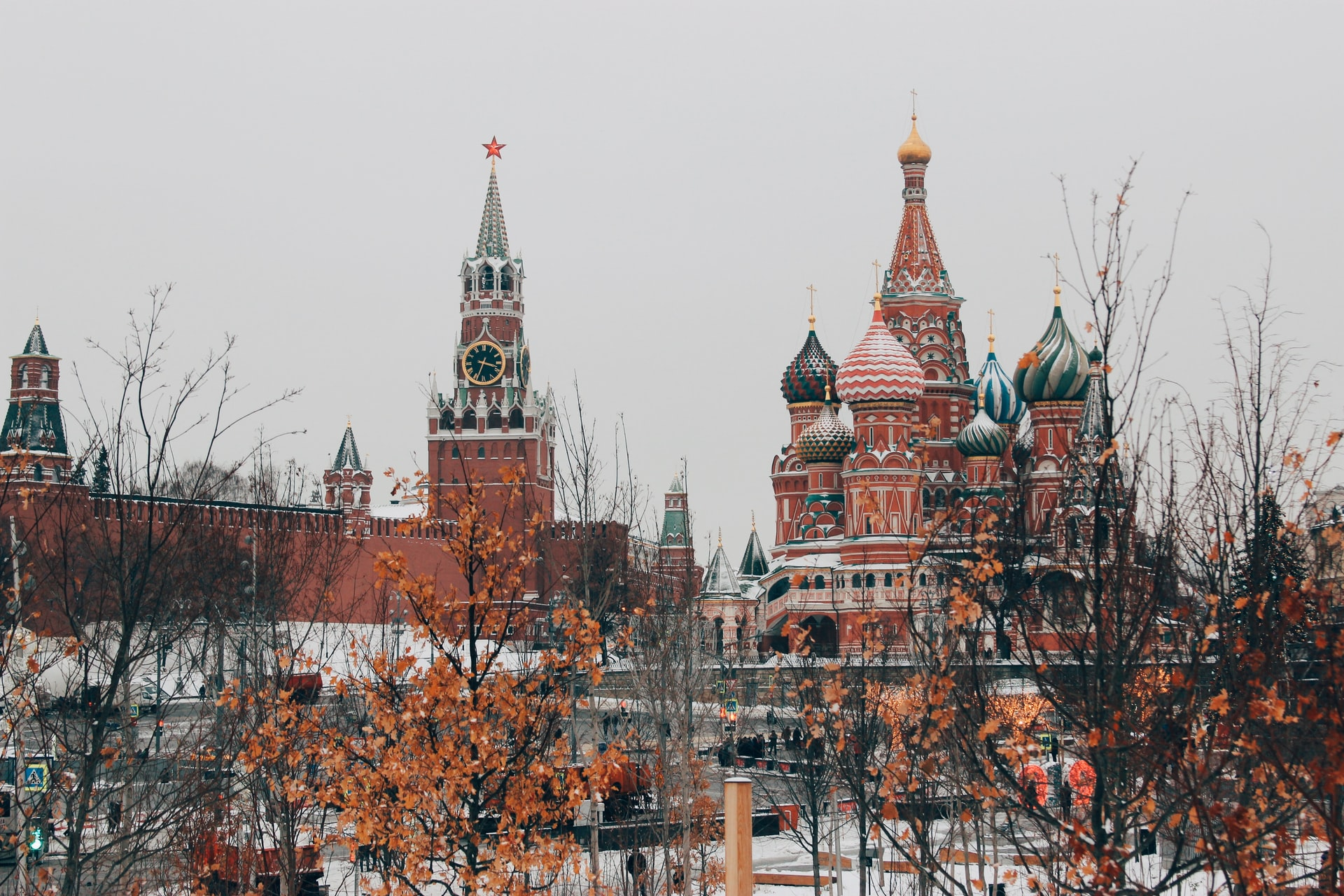 You can't talk about travelling to the east of the old continent without mentioning Russia. The world's largest country is filled with cathedrals, theatres, and museums, and you can find many cheap flights to Russia even if you want to travel on luxury airlines.
Moscow and St. Petersburg should be on the top of your list if you're planning to visit Russia. Moscow's luxury hotel choices include Hotel Baltschug Kempinski Moscow, The Ritz-Carlton, and The St.Regis Moscow Nikolskaya.
In St. Petersburg, you can book a stay at Grand Hotel Europe, Hotel Astoria, Corinthia St Petersburg, and Kempinski Hotel Moika.
2022 UPDATE: If you are travelling from a "blacklisted" country, default visa privileges that were once afforded to your country are now revoked.
Ukraine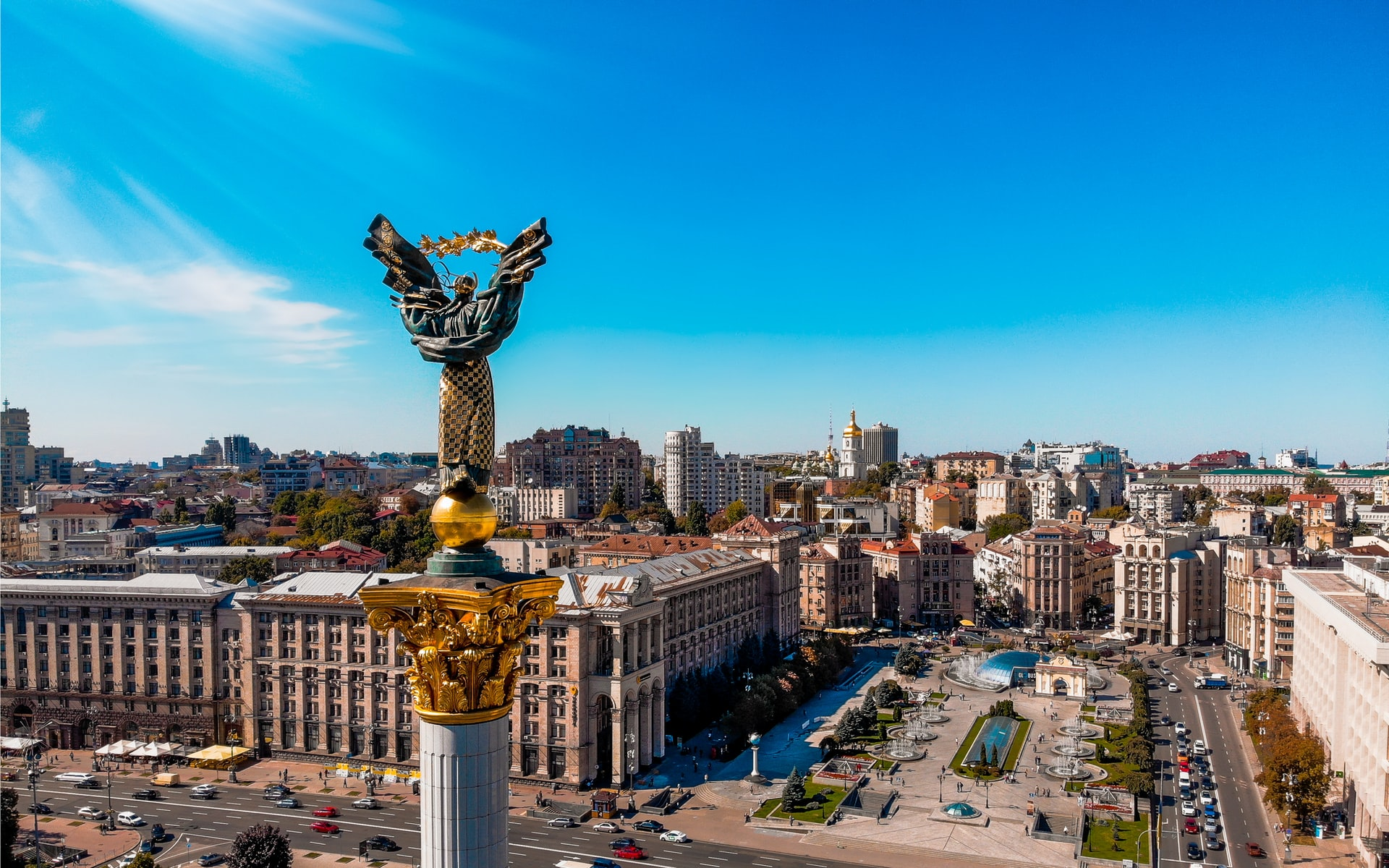 Contrary to popular belief, Ukraine is unlike Russia in many ways. With a separate history of multi-culturalism, Ukrainian identity is a mix-mash of Cossack, Kievan, Polish-Lithuanian and even Turkic cultures. This is made evident by the eclectic mix of food one can find across the country.
The port city of Odessa is popular amongst travelers in Summer, with the Hotel Bristol, Nemo Hotel and Panorama Deluxe with awe-inspiring seaside views.
Lviv, the love capital of Eastern Europe — is also home to many gastronomical treats serving traditional Ukrainian affairs.
For a more metropolitan experience, travelers can head to Kyiv instead to experience the hallmark of Ukrainian culture.
2022 UPDATE: Travelers can in fact visit Ukraine via land border entry only. Ordinary Visa rules still apply, however, martial law is imposed.
Georgia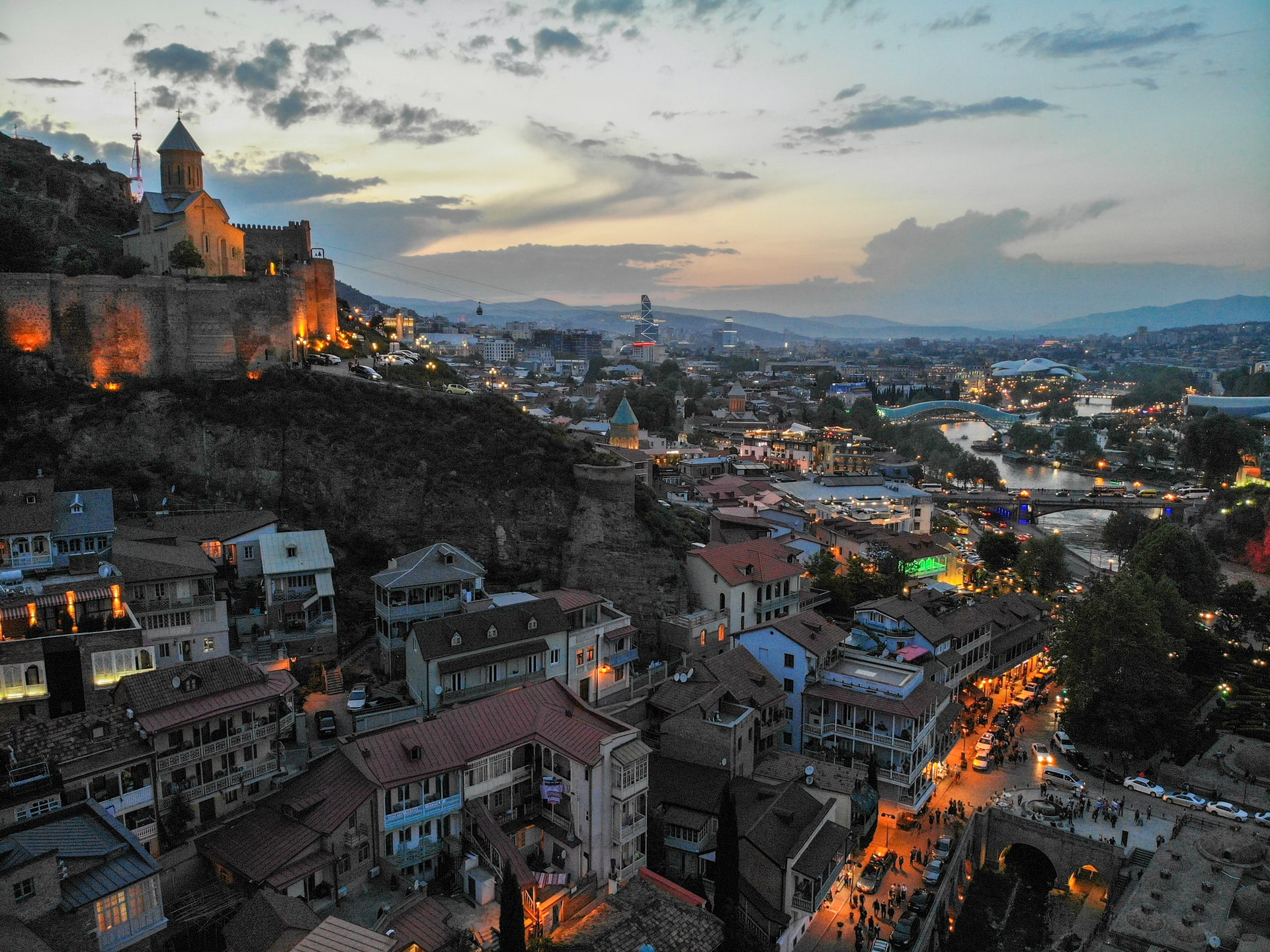 A region that is often forgotten by travelers — Georgia's rich scenery and rustic culture leave many travelers awestruck.
Nestled within the Caucasus, Georgia has awe-inspiring views from every corner of the country. With hearty cuisine and comparably temperate weather (compared to Eastern Europe at least), Georgia is ideal for travelers who enjoy intercity transit.
Within Tbisili, one can easily find luxury accommodations like the Marriot and Radisson Blu.
Ex-Soviet States: Poland, Czechia, Romania, Hungary
Poland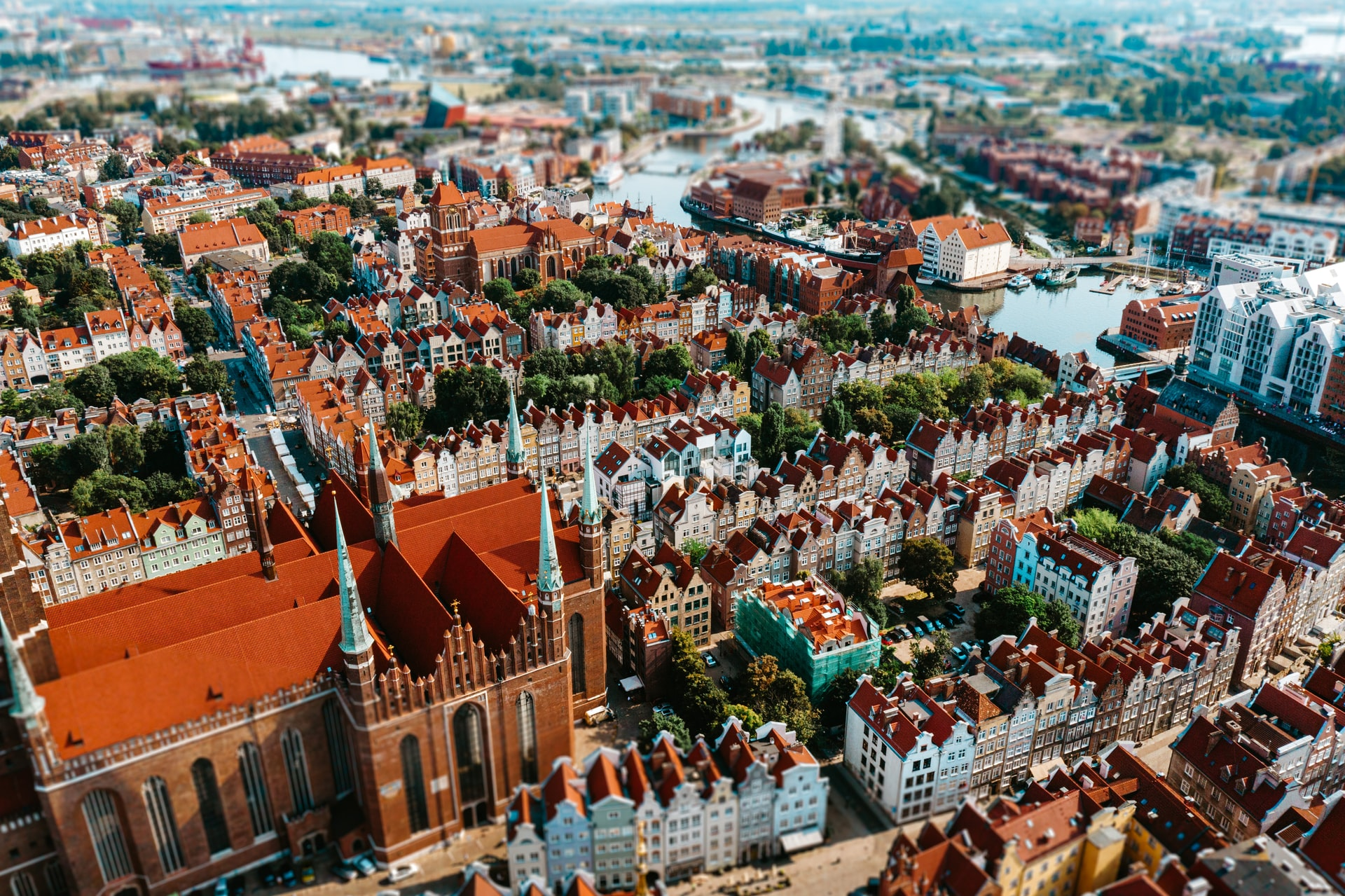 Warsaw, Krakow, and Gdansk are all destinations to consider when you start planning a trip to Poland. The locals in these towns are super friendly, and you'll fall in love with their streets. You can take a look at luxury hotels like Hotel Bristol, Bachleda Luxury Hotel, and Sofitel Grand Sopot.
Czechia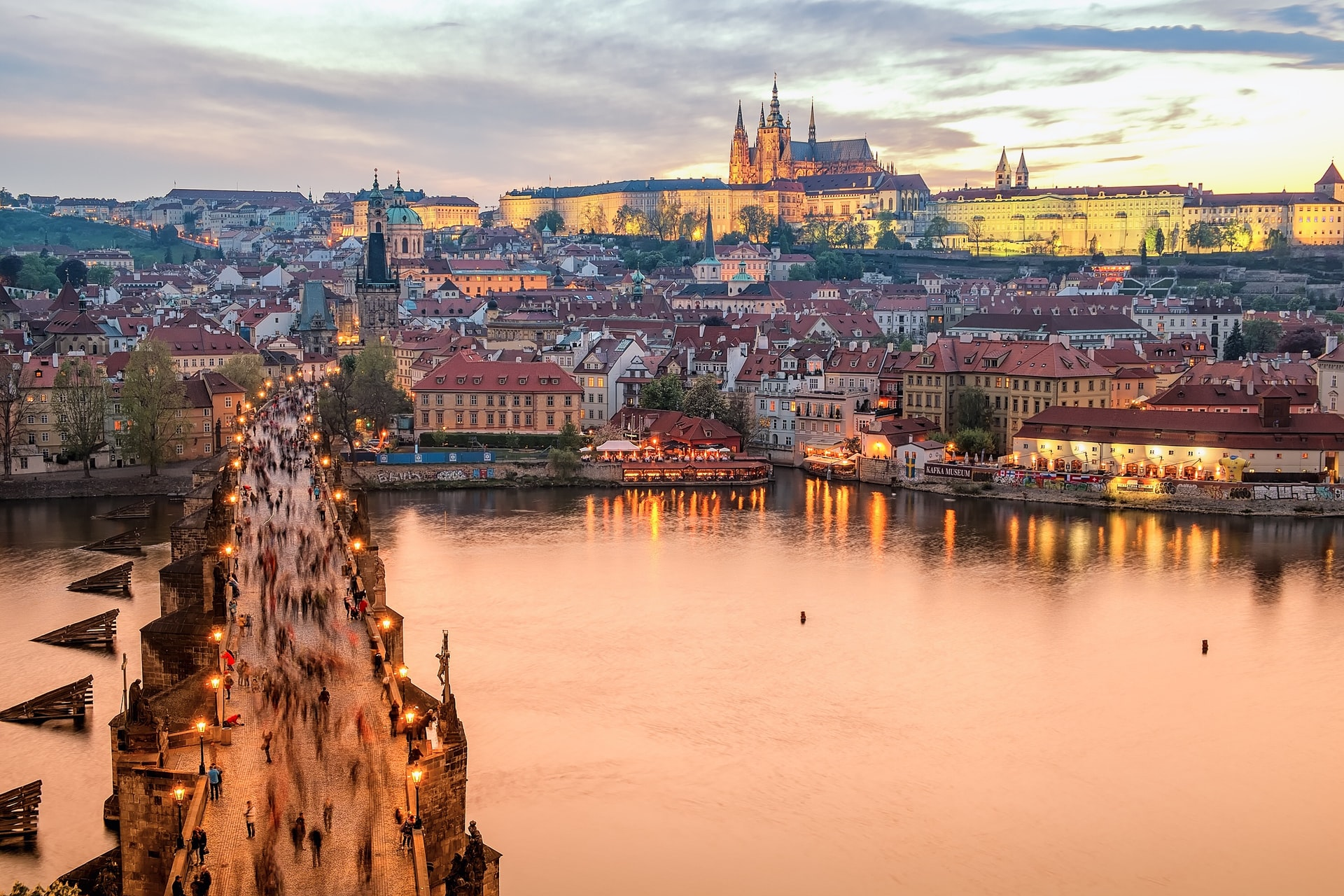 While the Czech Republic is considered more of a country in Central Europe rather than the eastern region of Europe, you can't miss out on cities like Prague and Vienna when you can easily train travel to them from European towns in the eastern region of Europe.
Romania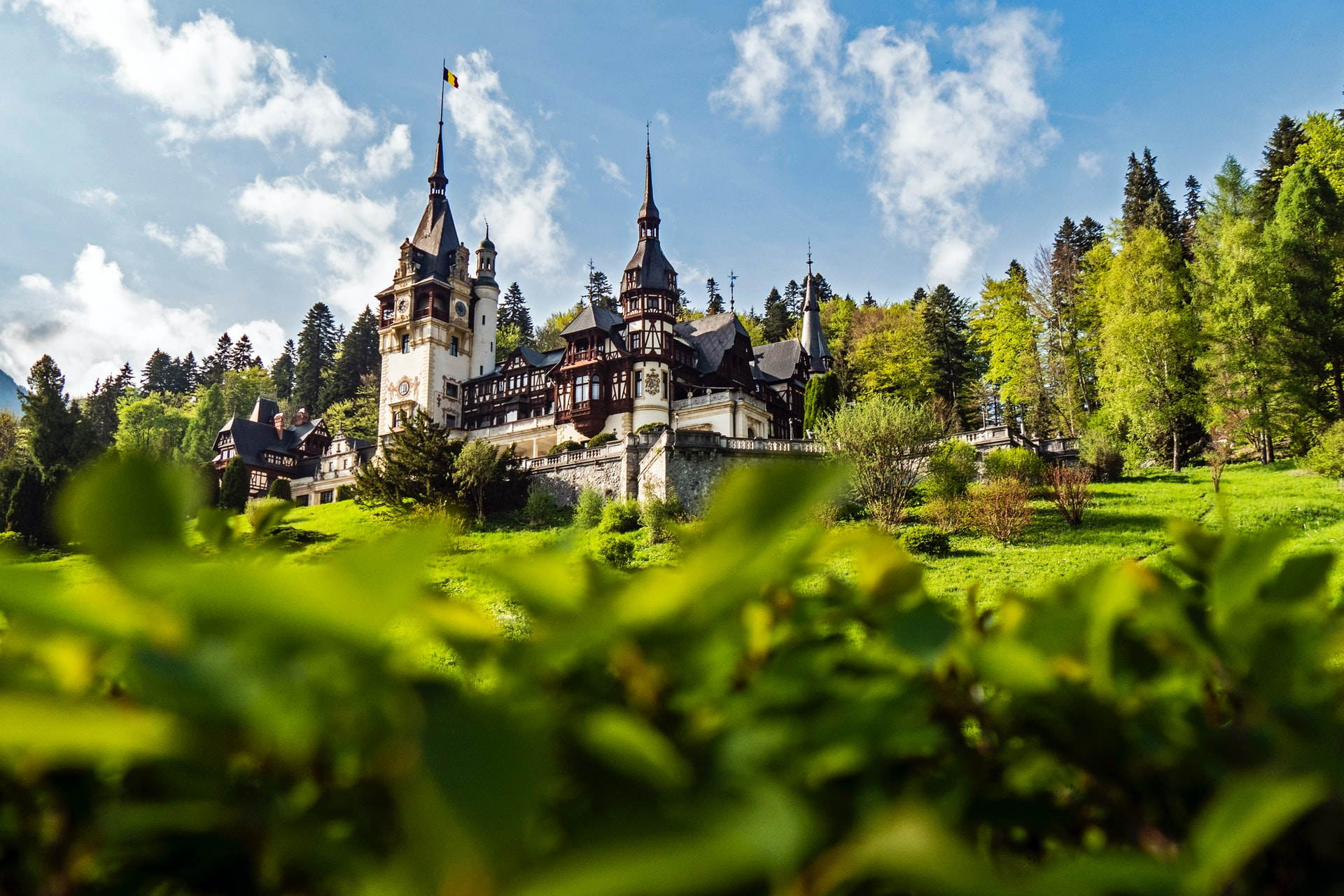 Romania is famous for its impressive architecture, noticeable in medieval castles built between the 14th-and 17th centuries. It's definitely worth planning a train trip to Bucharest if the circumstances allow it. You can stay in a luxury hotel such as JW Mariott Bucharest Grand Hotel.
Hungary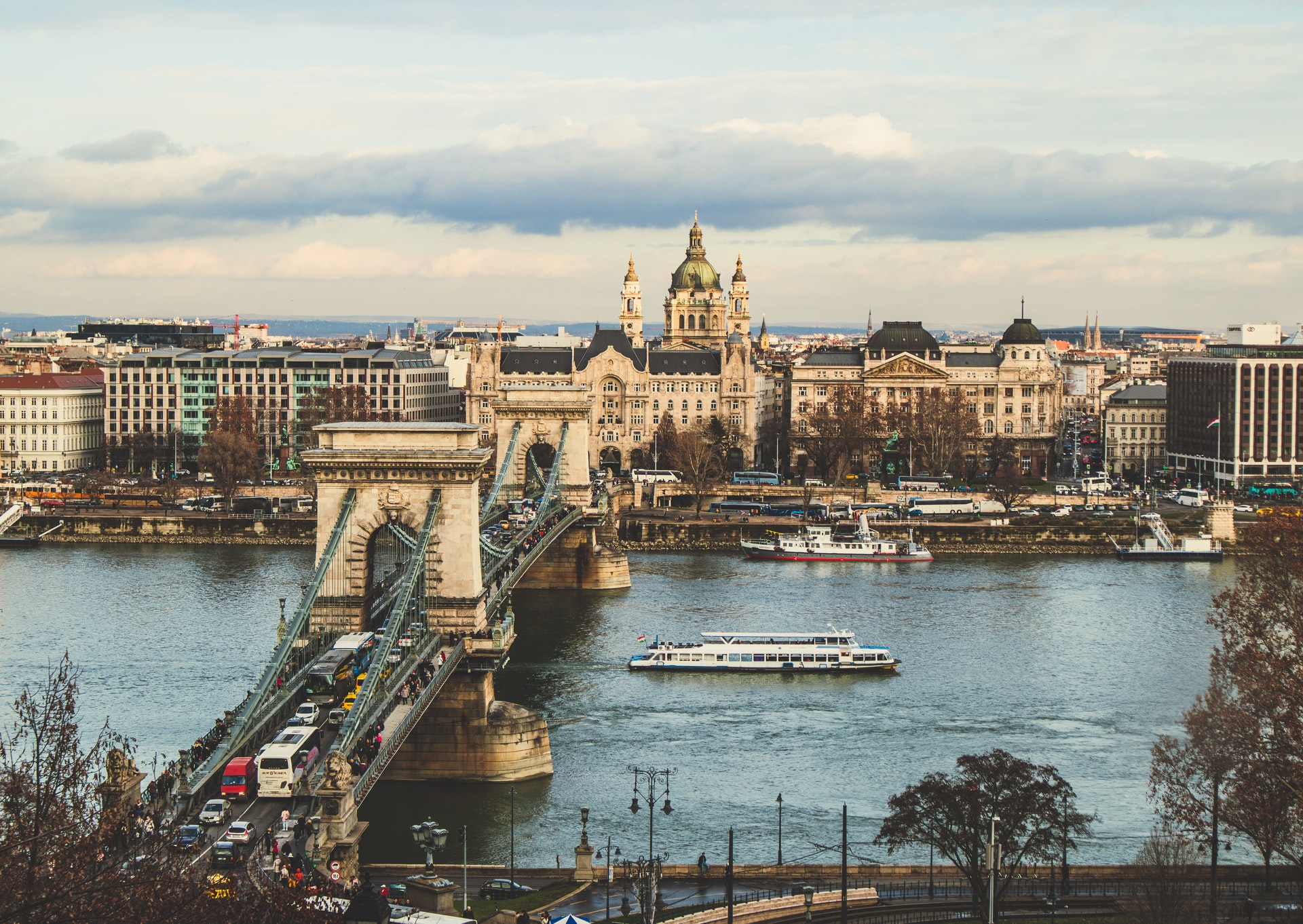 Hungary's capital, Budapest, is one of the most diverse spots in the eastern region of Europe. 24 hours in this mighty city is enough to experience the history of the Austro-Hungarian Empire, along with the hilly historical Buda and the stories of the hipster revival of the city.
You can book a luxury cruise through the Danube River on MS Maribelle, Avalon Illumination, or MS Amadeus Brilliant. This also gives you the opportunity to discover other towns and villages on the Danube river that runs from the Black Forest to the Black Sea, such as Vienna, Drobeta, and Vidina.
The Wildcard: Turkey
Being strongly tied to Europe, the Middle East, and Asia, Turkey's cultural heritage extends from the era of the Ottoman Empire to the modern Turkish Republic. Istanbul is filled with historic mosques, oriental restaurants, towers, and museums, while Antalya is suitable for a relaxing vacation.
Some luxury hotels to consider for leisure include Four Seasons Hotel Istanbul and Rixos Downtown Antalya.
How Much Money Do You Need to Travel to Eastern Europe?
Many of the luxury vacations that cover most if not all the states in the eastern region of Europe will probably cost you anywhere from $50-$100, including accommodation, food, and activities.
What's the Best Time to Visit Eastern Europe?
Eastern Europe is a geographically diverse region, so you can expect different climate conditions across states, especially those in Southern and Northern Europe.
As a general rule of thumb, it's best to go on a vacation in the eastern region of Europe in fall and spring, particularly in May and October. This should guarantee warm weather no matter which countries you visit.
How Long Do You Need to Stay in Eastern Europe?
Most travelers agree that anywhere from 4-6 weeks is the sweet spot when planning a custom itinerary to Eastern Europe. Of course, no amount of time would be enough to experience every corner of every city in the eastern region of Europe, but you'll be able to enjoy most of the popular destinations.
Is It Safe to Travel to Eastern Europe?
It's safe to travel to Eastern Europe no matter what your destination is. However, it's understandable that you still need to be extra cautious as a foreigner, no matter which country you visit.
For example, if a particular nightclub or bar has a bad reputation, it's best to avoid it to be on the safe side.
Final Thoughts
So that was your ultimate guide to a luxurious adventure in Eastern Europe. Of course, this should only serve as a guide for you as not all the countries are covered.
There are other countries that aren't mentioned but are definitely worth travelling to in Eastern Europe, like Croatia, Bulgaria, Serbia, Ukraine, and Slovakia.
Western Europe has been dubbed as the world's largest open-air museum! It is the perfect place to have a European luxury holiday with a vacation package that includes medieval castles, world heritage sites, Europe's scenic waterways, and ancient city walls!
Check out this list to find inspirations for your European luxury tours. Perfect for luxury small group journeys (or big groups!), luxury family journeys, or even solo (per person) trips!
Luxury Europe tours: Norway
Norway is a land of breathtaking beauty, from its snow-capped peaks to its pristine fjords.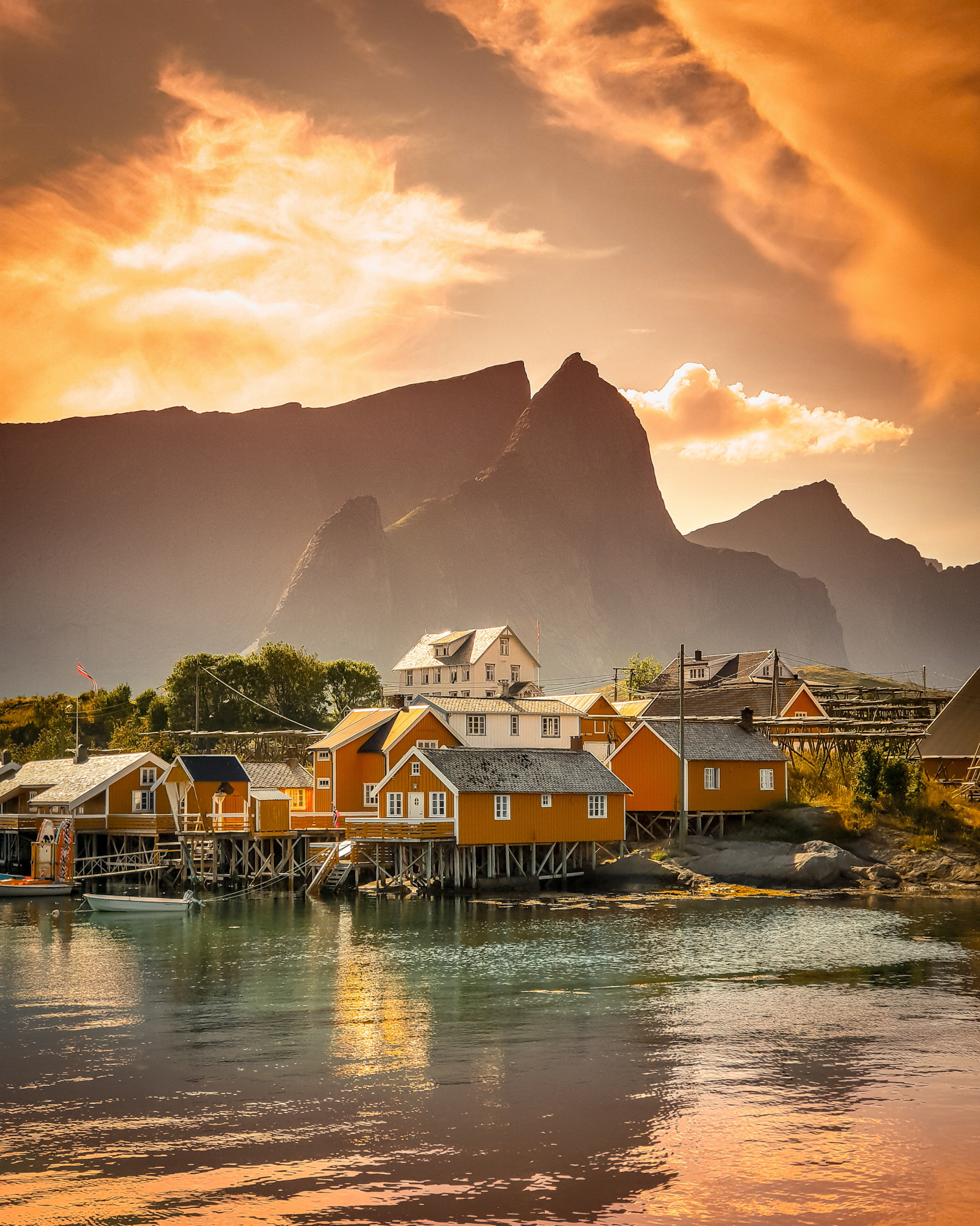 Traveling through Norway is like stepping into another world, where time seems to stand still and the only noise is the sound of your own heartbeat. Every turn brings a new adventure, whether it's exploring a charming fishing village or scaling a towering mountain.
At the end of the day, you can relax in one of Norway's world-famous saunas or take in the spectacular northern lights dancing overhead. There's nowhere quite like Norway, and travelling there is an experience you'll never forget.
UNESCO world heritage site in Norway:
Bryggen in Bergen
Urnes Stave Church
West Norwegian Fjords – Geirangerfjord and Nærøyfjord
Røros Mining Town and the Circumference
Rock Art of Alta
Vegaøyan – The Vega Archipelago
Struve Geodetic Arc
Rjukan-Notodden Industrial Heritage Site
Key features of Norway:
country seemingly untouched with its beautiful nature
impossibly diverse landscapes
a big land to explore stately palaces
It is the perfect country to have your tailor made journeys because it packs a wide option for those who love nature or for those who love exploring museums! This country is packed with a great deal of outdoor activities that's perfect for a small group land journeys! We also have unmatched insider access when it comes to luxury tours in northern Europe, giving you the best private journeys designed specifically for you.
Boutique style journey: France
Traveling to France is like stepping into a dream. The country is teeming with beauty, from the stunning architecture to the rolling hills blanketed in vineyards. And of course, no visit to France would be complete without savoring the exquisite cuisine.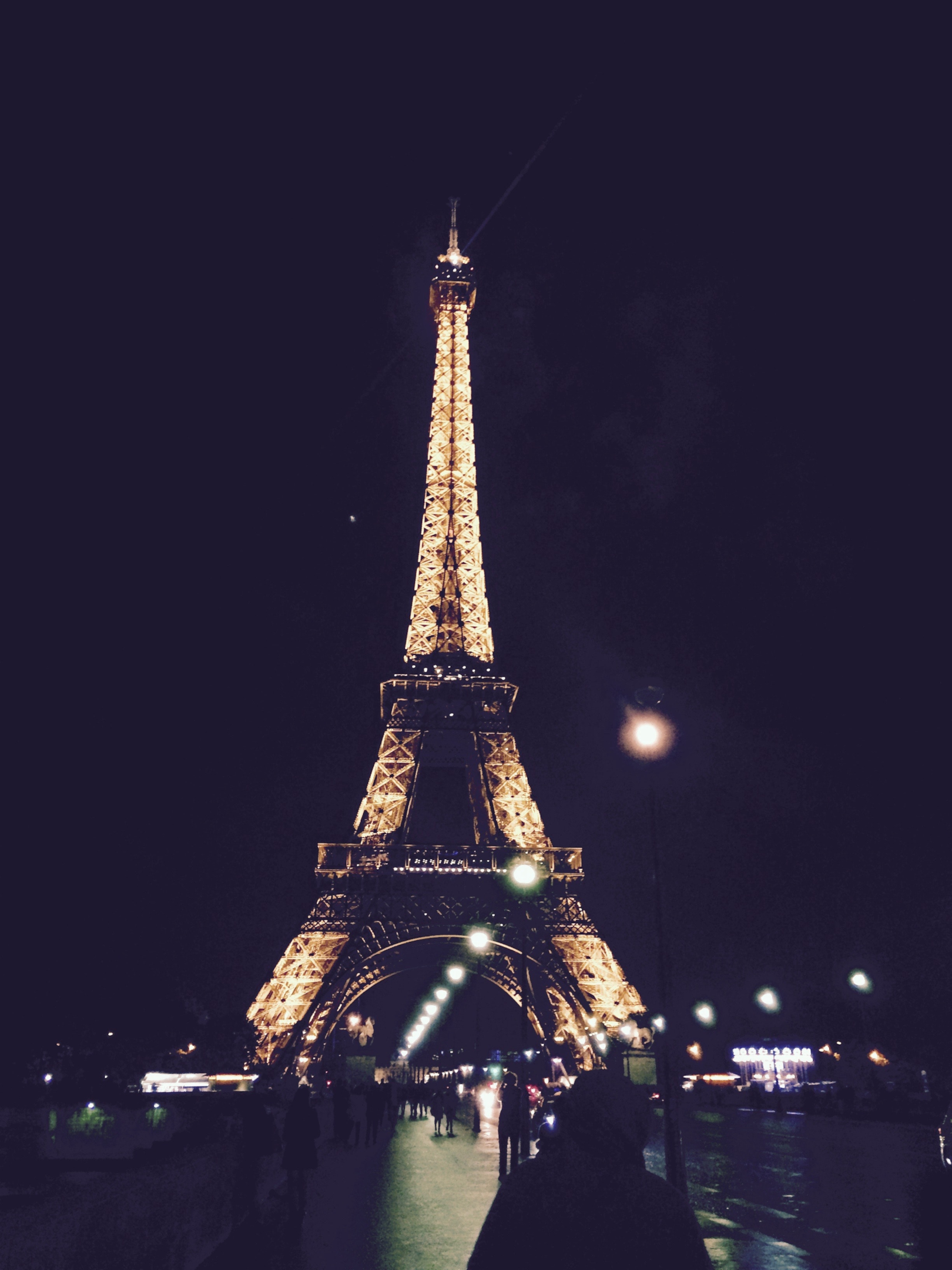 Whether you're enjoying a leisurely meal in a Parisian cafe or picnicking beside a picturesque lake, you're sure to fall in love with the country's culinary delights. With its charming villages and breathtaking scenery, France is a truly magical place. Whether you're soaking up the sun on the Mediterranean coast or exploring the city of love, you're sure to create memories that will last a lifetime.
Key features of France:
Eiffel tower
Luxury expedition cruises voyage at the River Seine cruise
Exploring cosmopolitan cities
Enjoying fine art
Walking tour of Picturesque villages
Quaint fishing villages
Famous cities in France:
Paris

Paris is known for its many iconic landmarks, including the Eiffel Tower, the Louvre Museum, and Notre Dame Cathedral. But Paris is much more than just a pretty face.

This cosmopolitan city is home to some of the world's best museums, art galleries, and fashion boutiques. And when it comes to cuisine, Parisians know how to enjoy fine dining. From Michelin-starred restaurants to intimate bistros, there's something for everyone to enjoy. So whether you're looking to explore the city's rich history or indulge in its legendary cuisine, Paris has something for you.

Lyon

The best thing about Lyon is the food. Everywhere you turn, there's a delicious smell wafting through the air. The city is home to some of France's best restaurants, and even the casual cafes offer creative and mouth watering dishes.

If you're looking for a truly memorable dining experience, make sure to book a table at one of Lyon's celebrated bouchons. These traditional eateries serve up hearty portions of local specialties. With its wonderful food and charming atmosphere, Lyon is a food lover's paradise.

Nice

Nice is a seaside resort town on the French Riviera. With its mild Mediterranean climate, Nice is a popular destination for tourists from all over the world.

The city is also home to a number of museums, art galleries, and historical landmarks. One of the most popular tourist attractions in Nice is the Promenade des Anglais, a promenade that runs along the city's coastline. Other popular destinations include the Old Town, the port of Nice, and the Château de Nice. With its beautiful scenery and rich cultural heritage, Nice is an ideal destination for anyone looking to experience the best of France.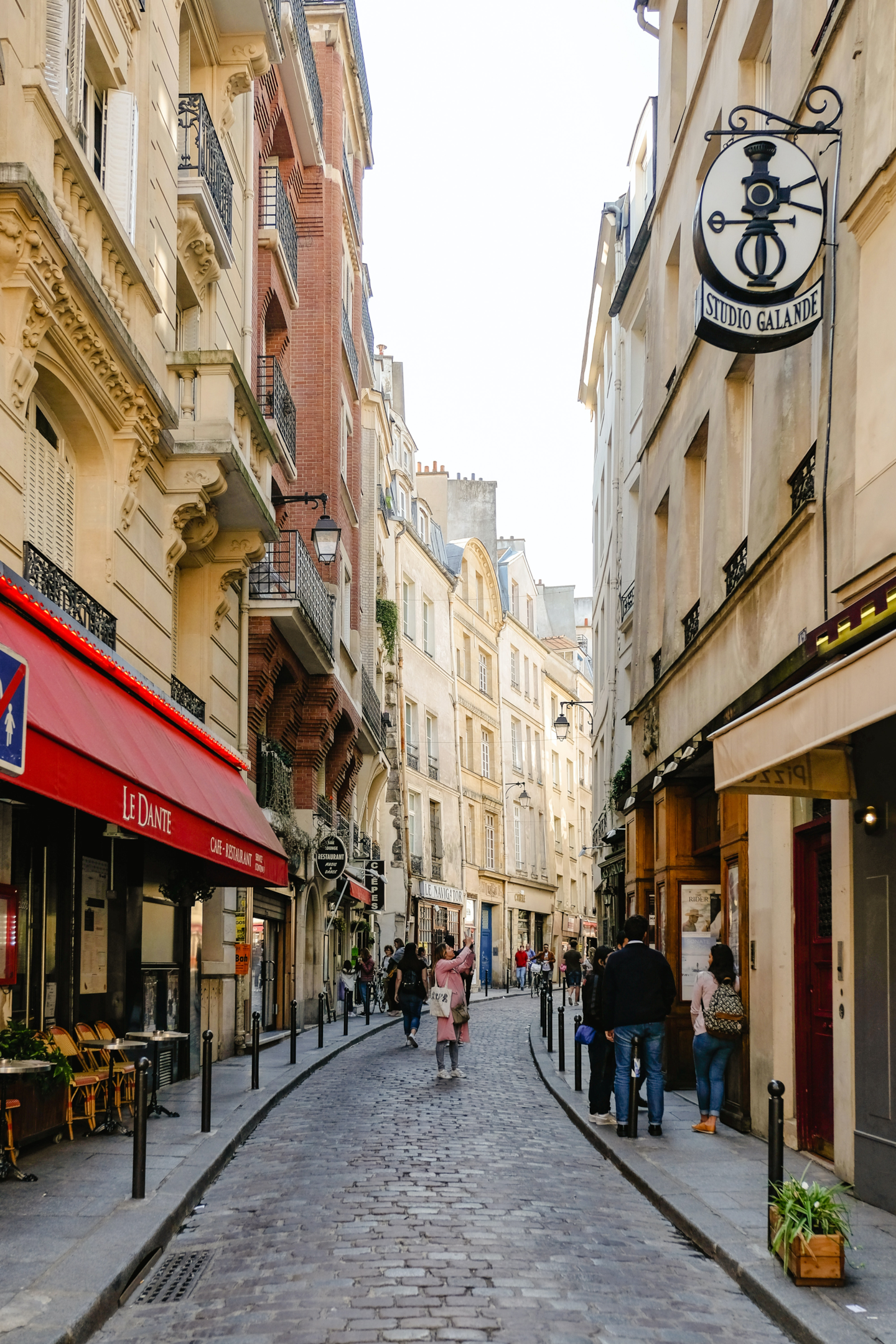 Bespoke journey in United Kingdom
The United Kingdom is a country in western Europe with a rich ancient history and culture. From the towering peaks of the Scottish Highlands to the rolling hills of England, the UK has something to offer everyone. Visitors can explore world-famous museums and galleries, relax in scenic parks and gardens, or enjoy a traditional afternoon tea. With its many interesting attractions, the United Kingdom is a perfect destination for a vacation.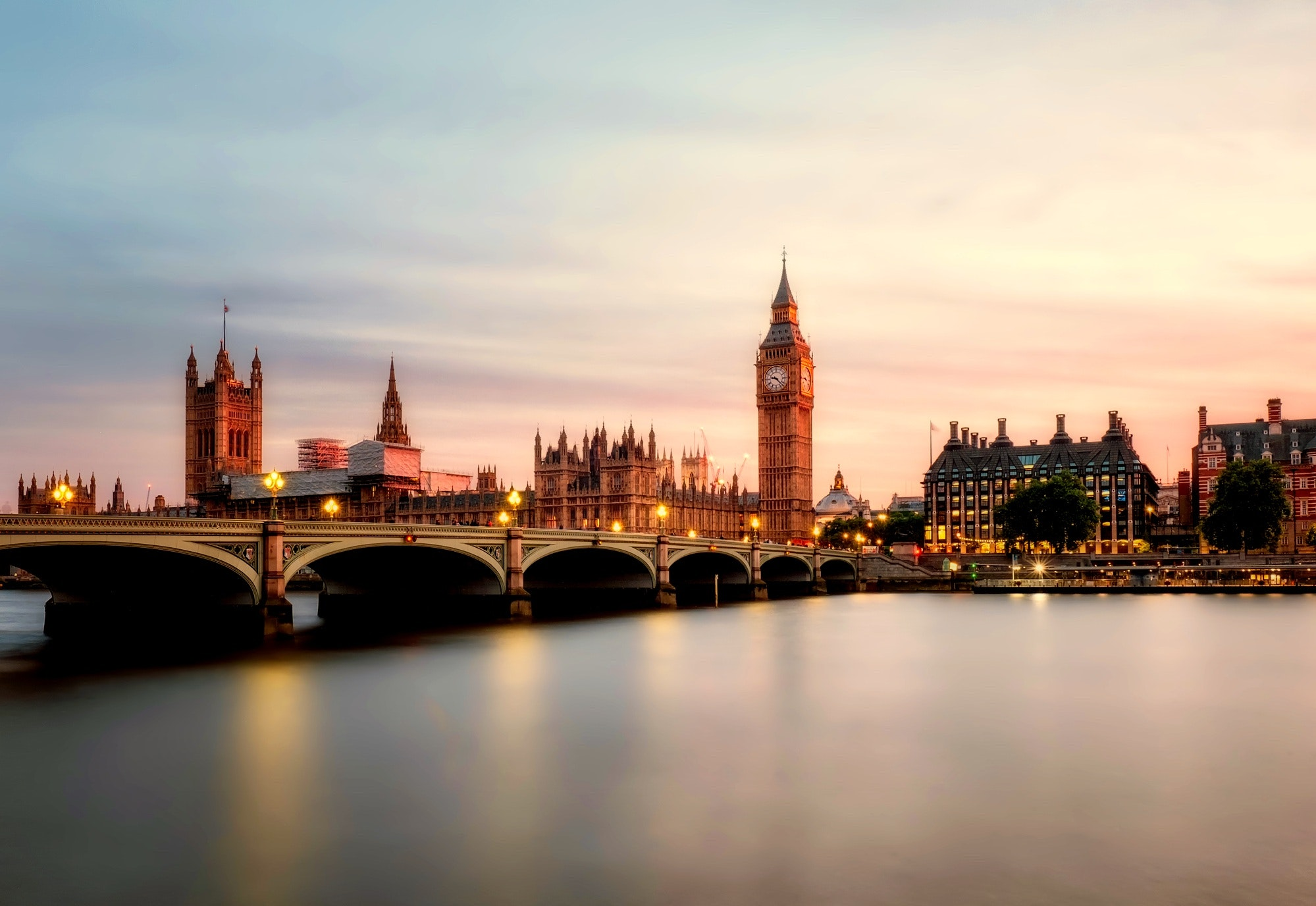 Key features of United Kingdom:
St. Paul's Cathedral
The British Museum
Visiting the Stonehenge
Seek out myth in Scottish highlands
Have a Harry Potter tour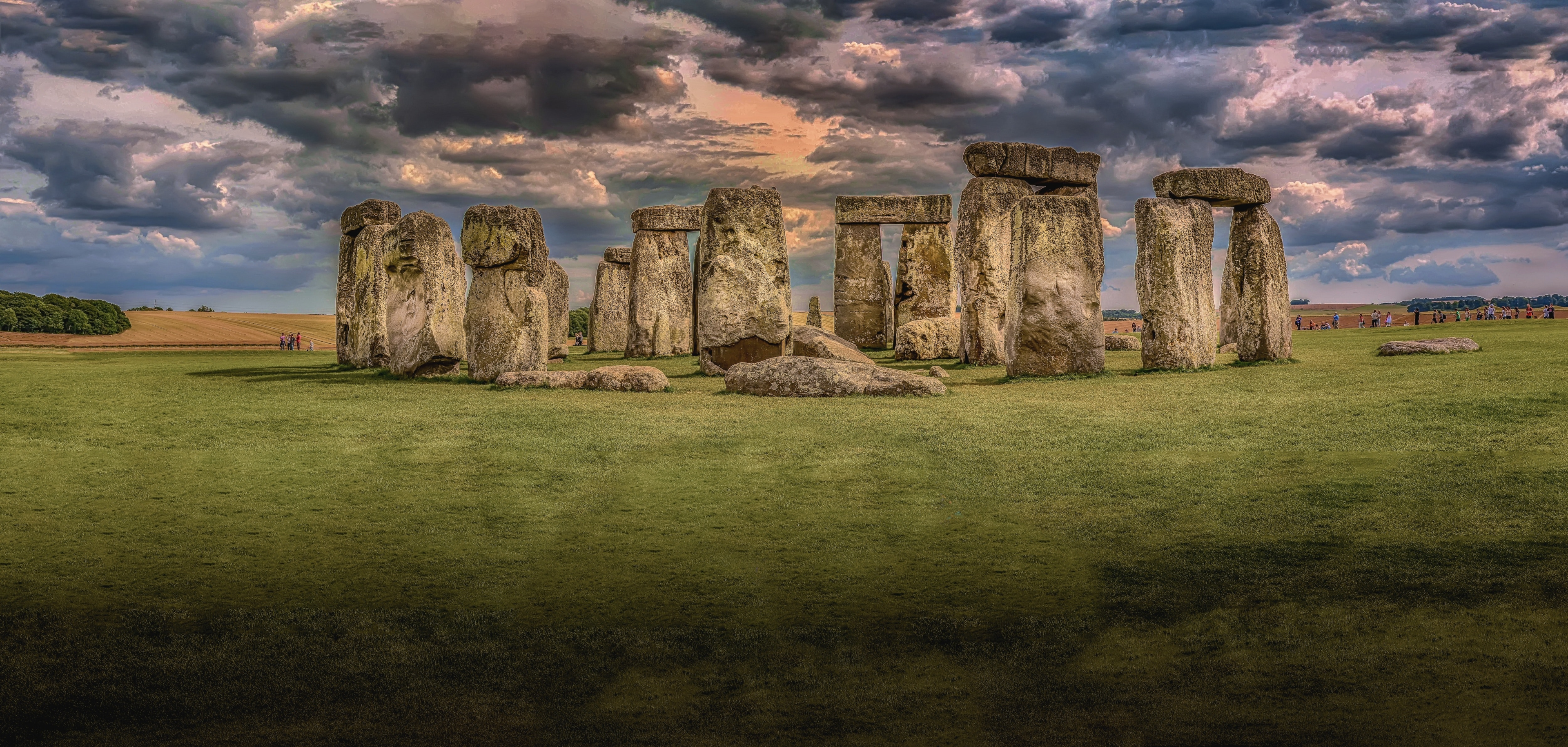 London
When it comes to cities, there are few places in the world that can rival London. The capital of England is a truly unique destination, blending together a rich history with a modern, cosmopolitan atmosphere. Whether you're interested in art, culture, food, or simply want to explore one of the most vibrant cities on earth, London is the perfect place for you.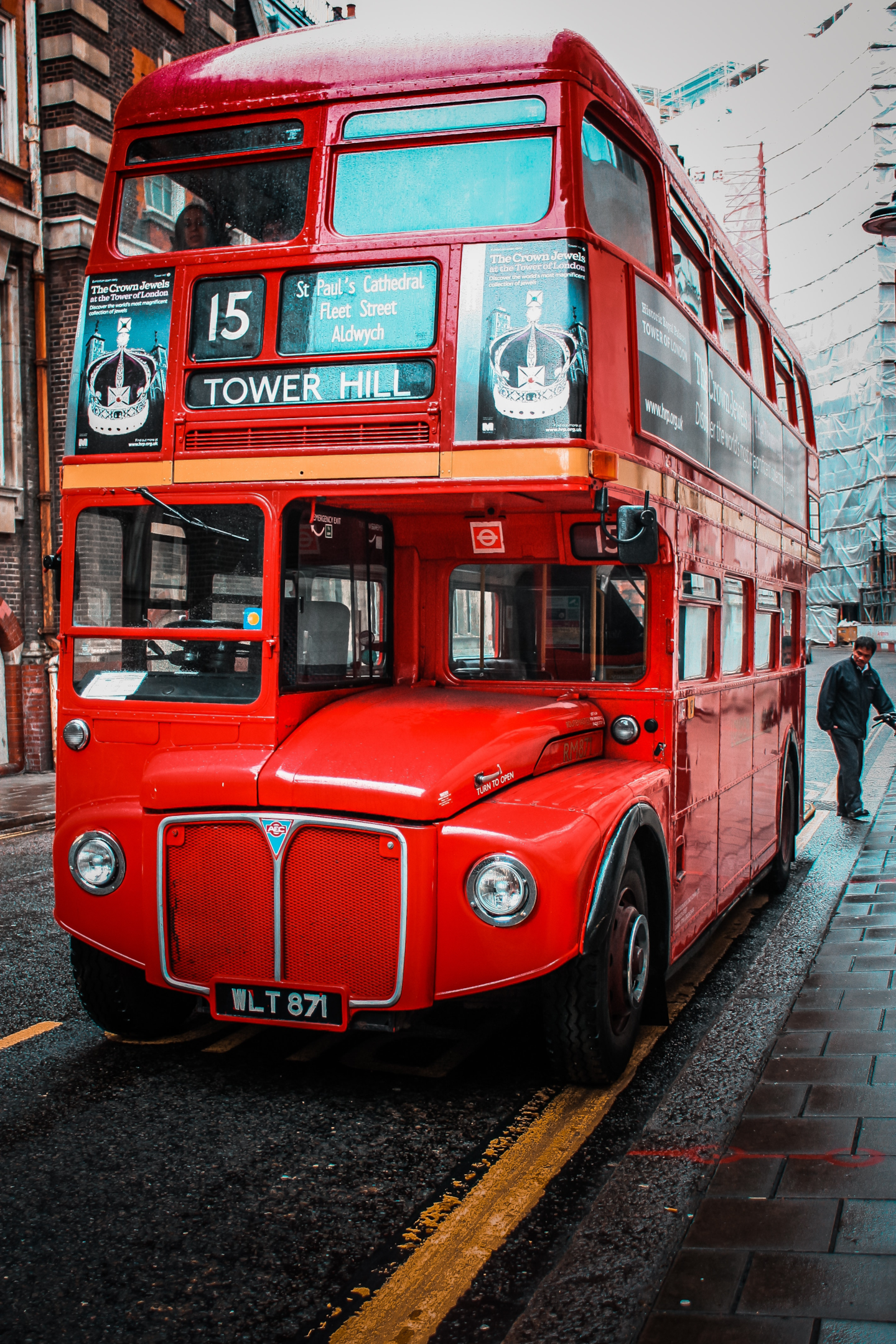 Here are just a few of the many reasons why you should visit London:
First of all, London is home to some of the world's most famous landmarks. From Big Ben and Westminster Abbey to Tower Bridge and Buckingham Palace, there's no shortage of iconic sights to see.
In addition, the city is also home to a wealth of museums and art galleries, making it the perfect place for culture lovers.
And of course, let's not forget about the food. London is renowned for its diverse cuisine, with something to suit all taste buds.
Other activities you could add to your Western Europe trip in London:
Thames river cruise
Take a ride on the London eye
Ride the underground train
Eat fish and chips
Whether you're looking for traditional English fare or want to try something new, you'll be sure to find it in London.
Scotland
Scotland is a fascinating country with a rich history and culture. Though it is often associated with cold weather and bagpipes, there is much more to Scotland than meets the eye.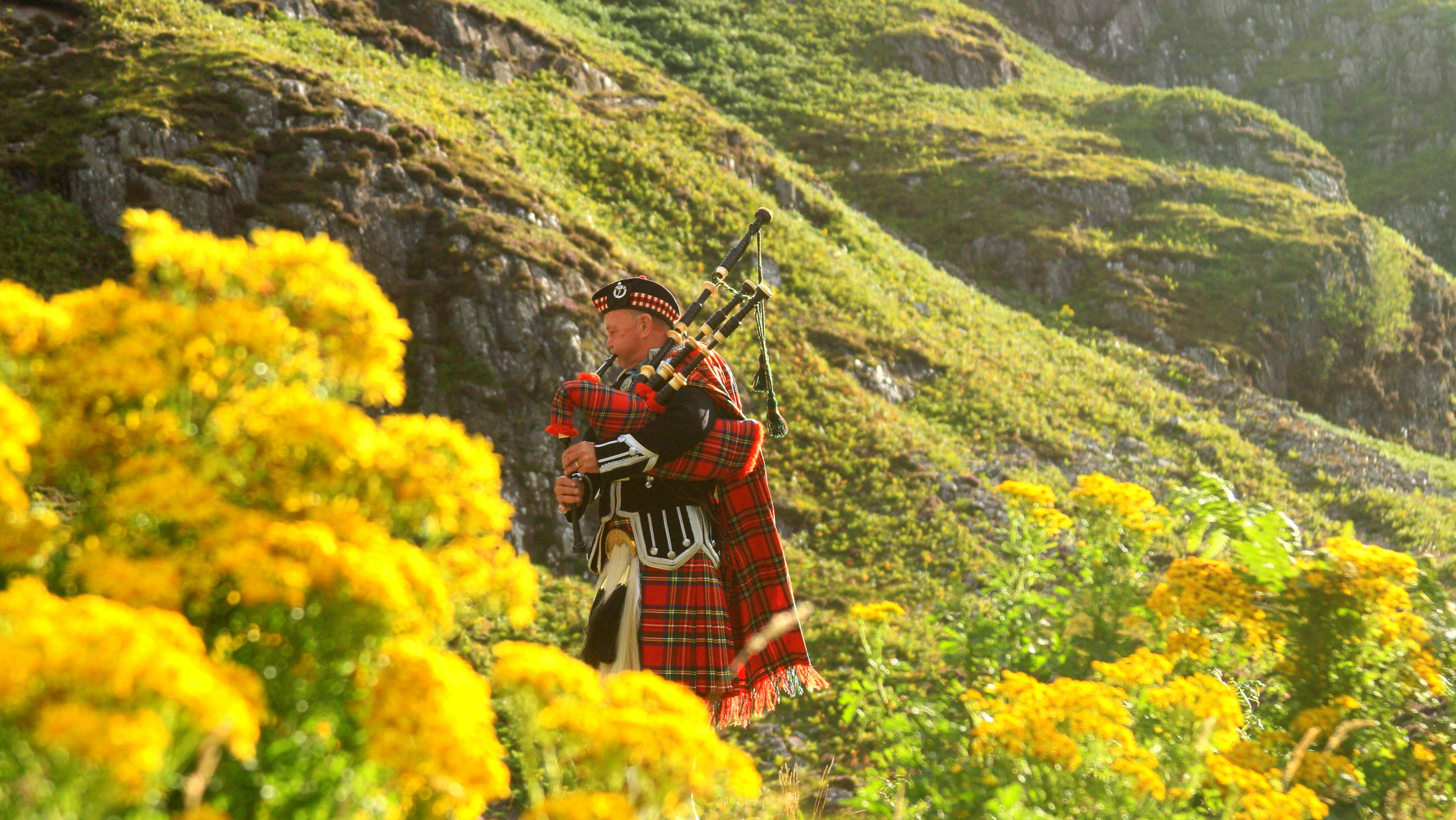 From its stunning scenery to its friendly locals, Scotland is a truly unique place. Visitors to Scotland will find themselves spoiled for choice when it comes to things to see and do. With its castles, lochs, and rolling hills, Scotland is a nature lover's paradise.
For those interested in history, there are plenty of opportunities to explore Scottish heritage. And of course, no visit to Scotland would be complete without trying some of the delicious local food and drink.
Private journeys designed for you in Belgium
Belgium is a country with a lot to offer. From its picturesque medieval towns to its lively cities, there is something for everyone.
For history lovers, Belgium is home to many well-preserved castles and fortifications.
Nature lovers will enjoy visiting the Ardennes region, where they can explore dense forests and hike through picturesque villages.
Foodies will find plenty to feast on, from delicious Belgian chocolate to mouth-watering waffles. Whether you're looking for culture, history, or just a good meal, Belgium is definitely worth a visit.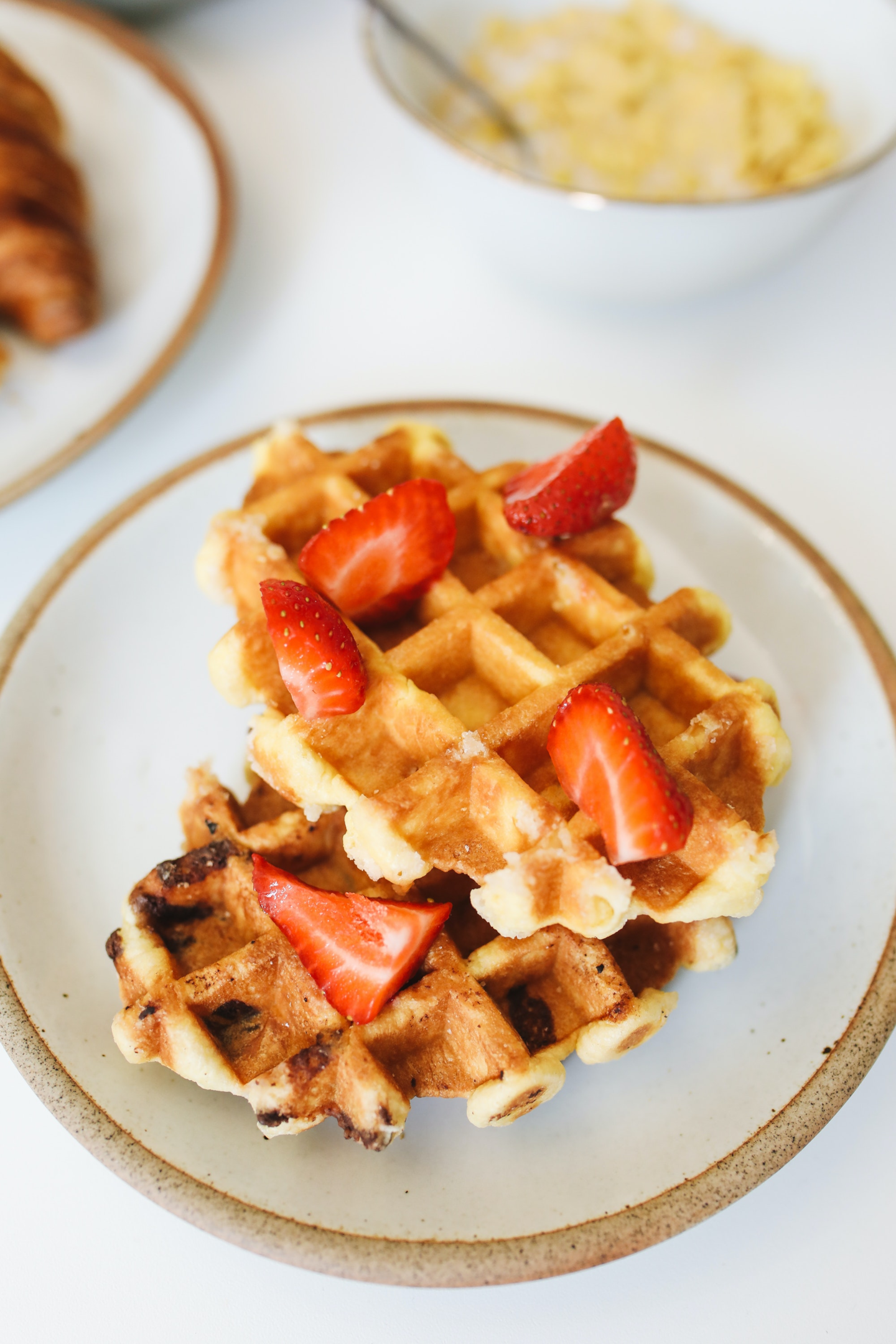 Top 5 food you should eat in Belgium:
Belgian fries
Speculaas
Belgian waffles
Belgian chocolate
Waterzooi – Belgian comfort food! Creamy soupish stew with chicken or fish.
Luxury tailored trip in Luxembourg
Located in the heart of Europe, it is bordered by Belgium, France, and Germany, making it the perfect base for exploring the surrounding countries.
Luxembourg is also home to one of the UNESCO world heritage sites: City of Luxembourg (its Old Quarters and Fortifications)
Here are some of the top places you must visit when you visit the City of Luxembourg:
The Notre Dame Cathedral in Luxembourg is a stunning example of gothic architecture. It is also one of the most popular tourist attractions in the city.
The cathedral is known for its beautiful stained glass windows and a number of historical artifacts. Visitors to the cathedral can also climb to the top of the tower for a magnificent view of the city below. With its imposing size and grandeur, the Notre Dame Cathedral is one of the most impressive buildings in Luxembourg.
Luxembourg City's Old Quarter is a charming and historic district that is well worth a visit. The quarter is located on a site that offers you a beautiful view overlooking the Alzette and Pétrusse rivers. It is also home to a number of important historical buildings. The Old Quarter is also filled with quaint cafes and shops, making it a great place to spend an afternoon exploring.
National Museum of Art and History
The National Museum of History and Art Luxembourg is one of the city's most popular tourist attractions. The museum tells the story of Luxembourg's rich history through a series of exhibitions. Visitors can explore the history of Luxembourg and enjoy an impressive collection of art, both traditional and contemporary. With something for everyone, the National Museum of History and Art is a must-see for anyone visiting Luxembourg.
The Grund is a neighborhood in Luxembourg City that is known for its picturesque setting and historic buildings. The area is located on a strategic site, offering the most stunning views.
In recent years, the Grund has become increasingly popular with tourists, who come to admire the area's beauty, to learn about its rich history and enjoy good food!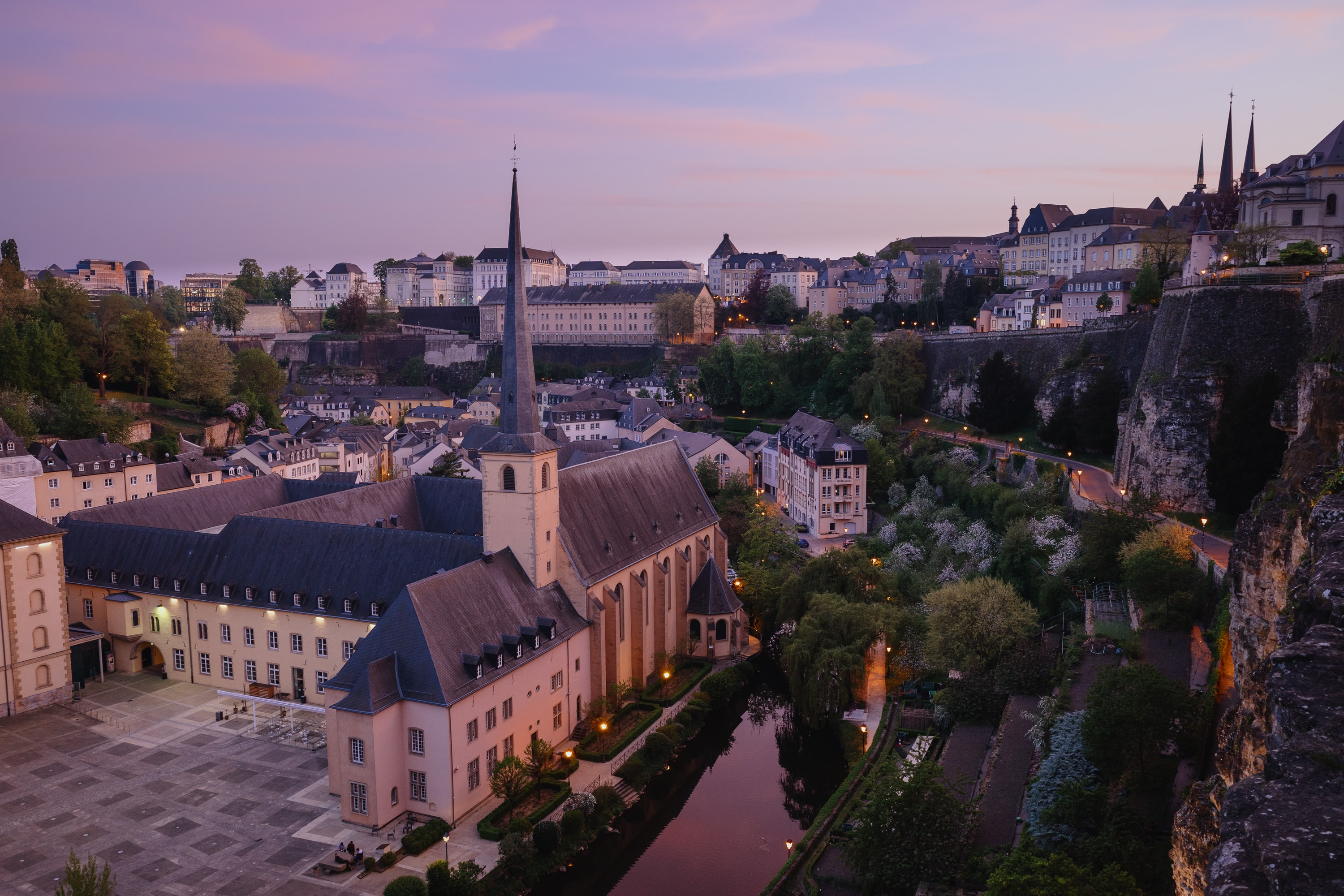 Outside of the city, visitors can enjoy the picturesque countryside, with its rolling hills and forests.
Exploring The Netherlands
The Netherlands is a lovely country located in northwest Europe. It is known for its beautiful scenery, its friendly people, and its many tourist attractions.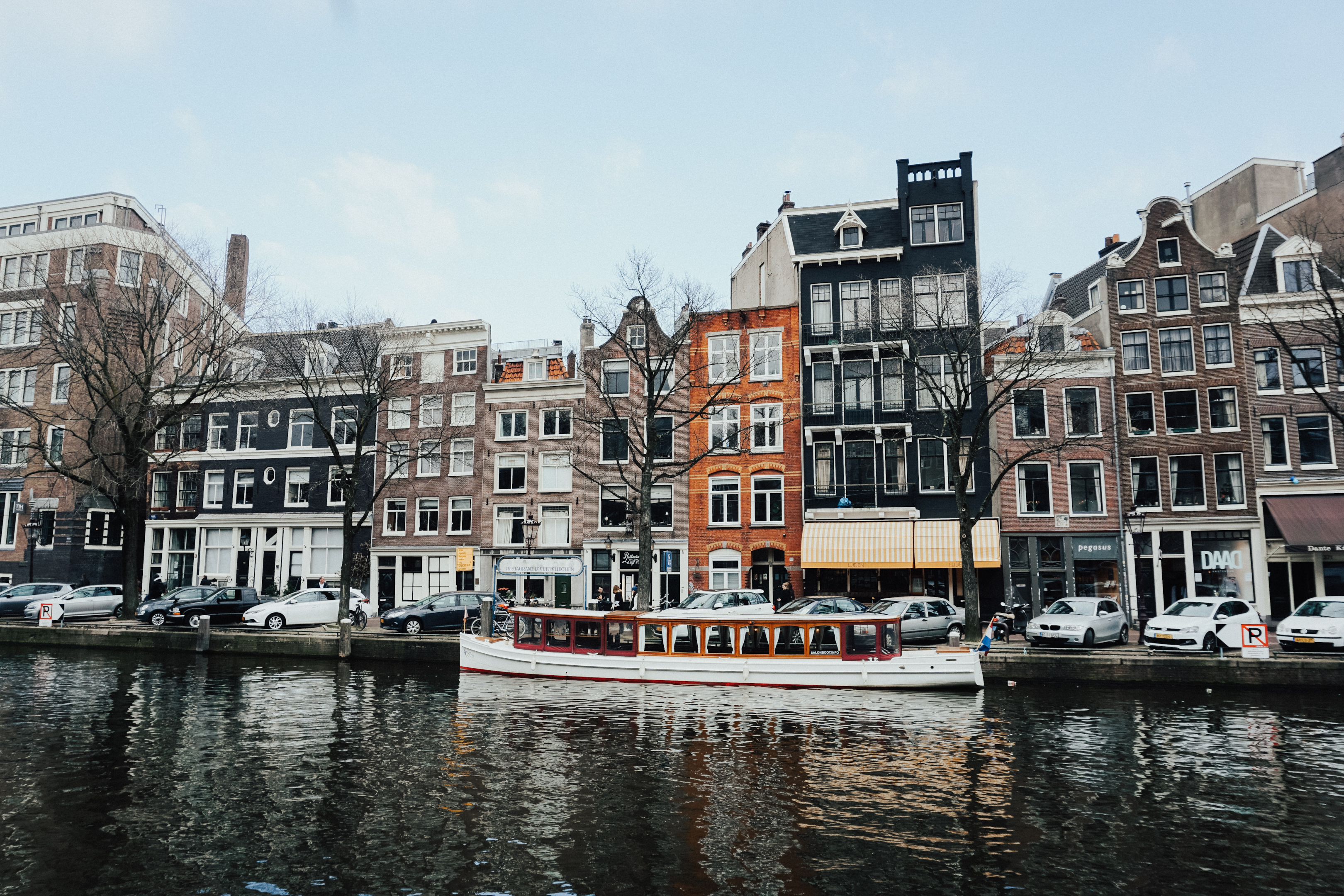 The Netherlands is a great place to visit if you are interested in history, art, or culture. There are many museums and historical sites to explore, as well as a variety of theaters and concert halls.
The Dutch countryside is also very beautiful, with fields of tulips and windmills dotting the landscape.
Amsterdam
Amsterdam is a city full of history, culture, and things to do. A must-see is the Anne Frank House, where Anne Frank and her family hid during WWII. The house has been turned into a museum that tells the story of Anne Frank and her family.
Another must-see is the Van Gogh Museum, which has the largest collection of Van Gogh paintings in the world.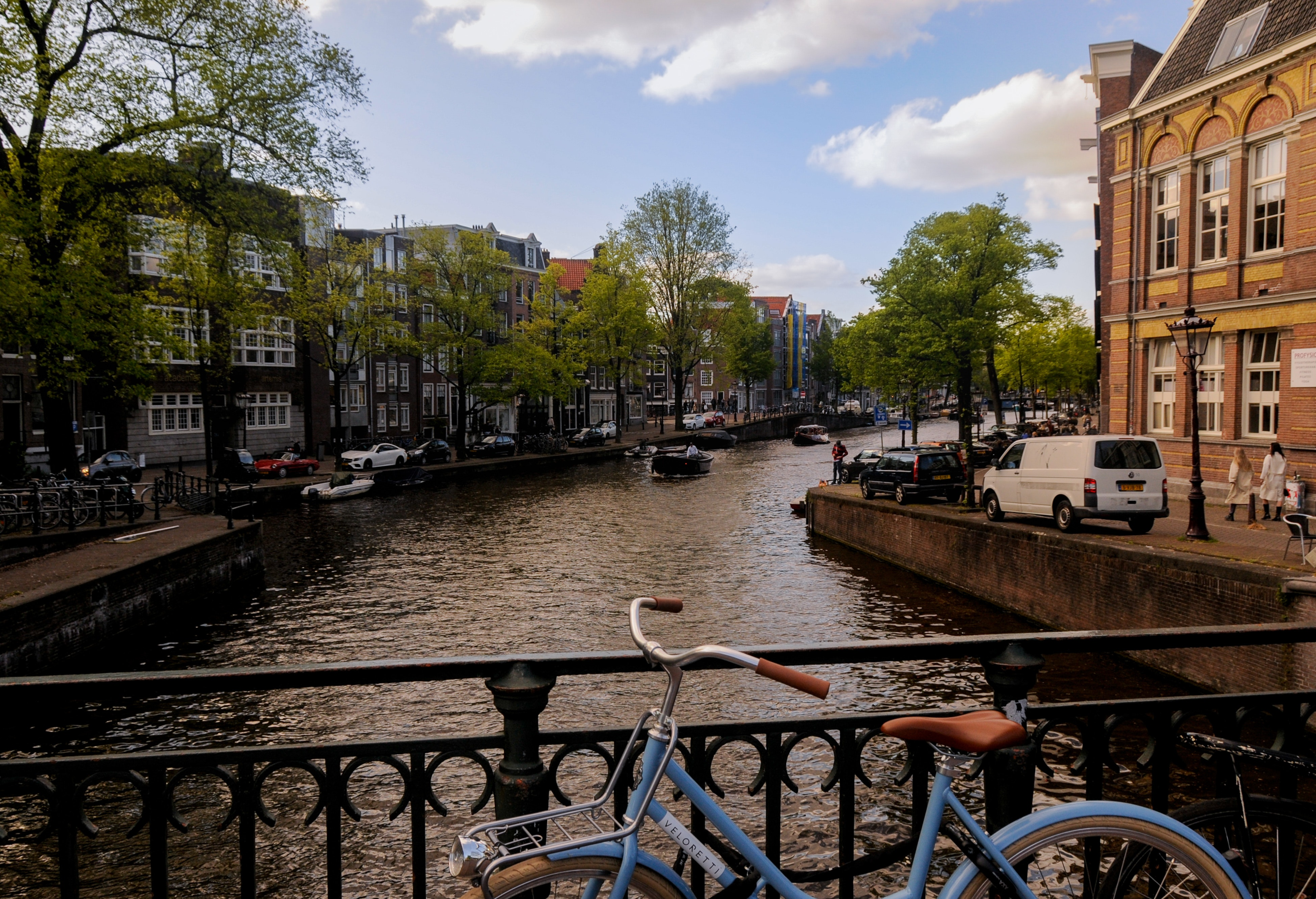 If you're looking for something more active, Amsterdam has plenty of parks perfect for biking, walking, or running. Vondelpark is the largest city park in Amsterdam and has a beautiful pond in the center.
Amsterdam also has many canals that are perfect for a small group river cruising. And last but not least, no trip to Amsterdam would be complete without trying some Dutch food! Try traditional dishes like stroopwafels (syrup waffles) or poffertjes (mini pancakes).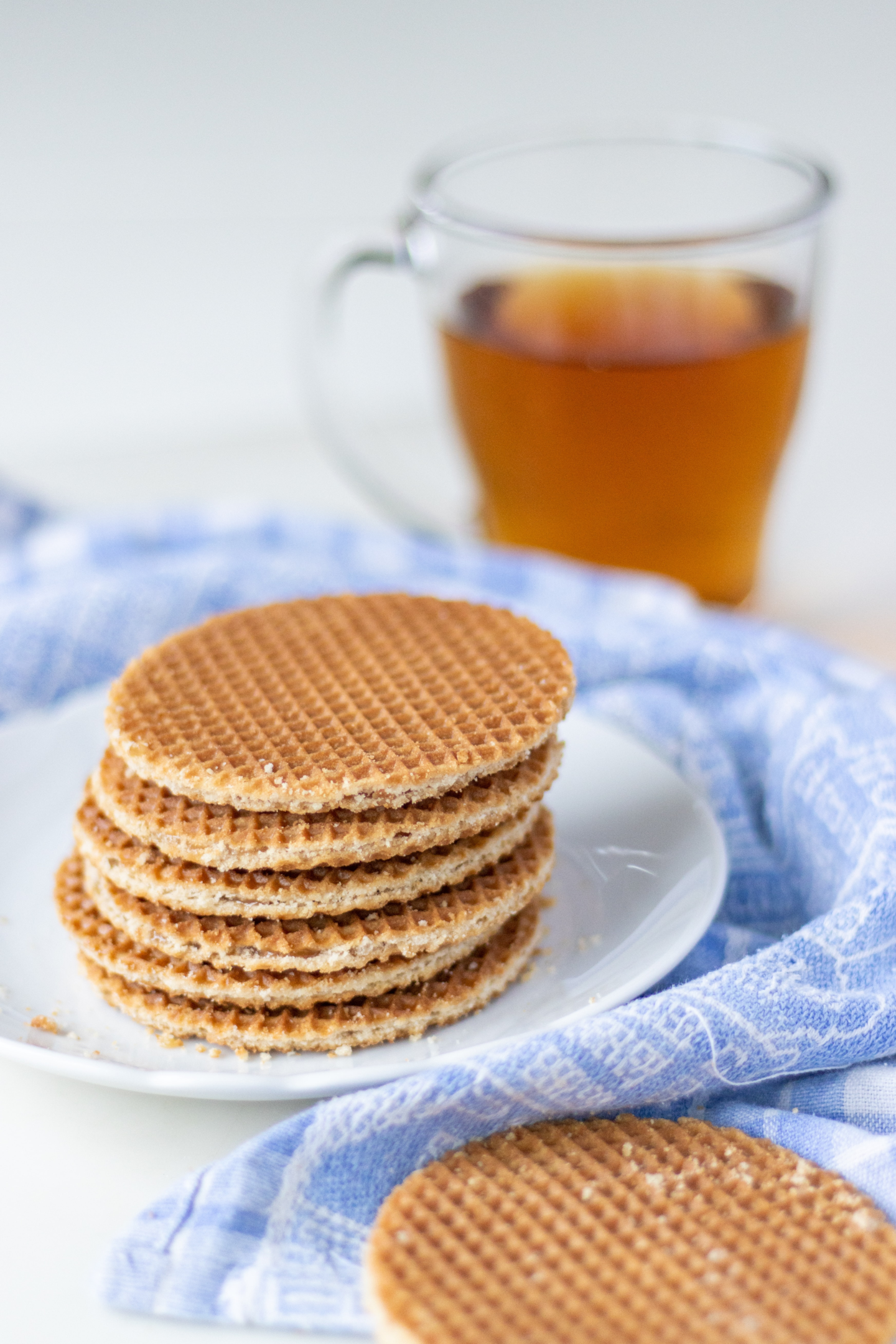 So there you have it! A list created by our European luxury tour experts to help you plan your Western Europe luxury vacations that check all your travel bucket-list!