The Al Andalus Luxurious Private Train
The Al Andalus private train is a luxurious and elegant way to travel through the beautiful landscape of southern Spain. This train takes you on a journey through the region's rich history, culture, and gastronomy, offering a unique experience that is both relaxing and informative.
The train's interior is adorned with classic decor, featuring vintage-style details and plush seating. The dining car is equally as impressive, offering gourmet meals prepared with the finest local ingredients. Passengers can also enjoy an onboard bar, lounge, and observation car, where they can take in stunning views of the countryside.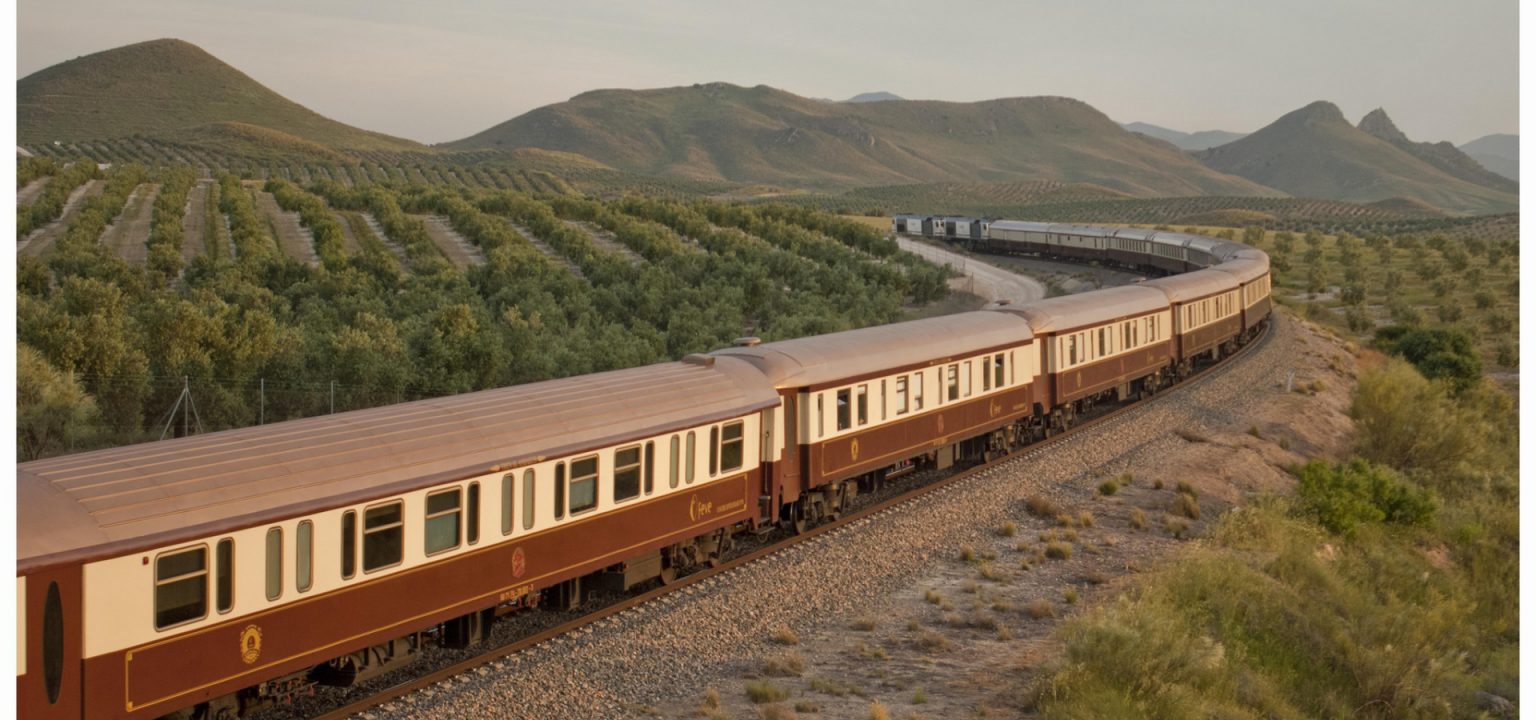 As the train travels through Andalusia, passengers can step off to explore charming towns, visit historical sites and museums, and indulge in local specialties such as sherry, olive oil, and jamón ibérico. The train journeys through Santiago de Compostela, León, Ávila, Toledo, Cordoba and Seville, allowing travelers to experience the best that Andalusia has to offer.
Overall, the Al Andalus private train offers a truly luxurious and memorable way to discover the beauty and rich culture of southern Spain.