With talks of travel bubble between Singapore and Hong Kong underway, we are getting excited on the possibility of visiting Hong Kong very soon, and our team has put in their insider recommendation on where to eat and play in the "Pearl of the Orient".
STAY
Rosewood Hong Kong
Grand Harbour View Room: Stay 3 Pay 2 > S$1,900 for 3 nights stay inclusive of tax (non-refundable)
+ Complimentary full breakfast for two guests per room
+ US$100 equivalent F&B/spa treatment credit to be utilized during stay
+ Upgrade on arrival, subject to availability (excluding signature suites)
+ Early check-in/late check-out, subject to availability
St Regis
Deluxe Room: Stay 3 Pay 2 > S$1,140 for 3 nights stay inclusive of tax
+Daily breakfast for two guests at Run Restaurant
+US$ 100 equivalent F&B/spa treatment credit to be utilized during stay
+Room upgrade subject to availability upon arrival
+Early check-in & late check-out
+Free cancellation by 11.59pm 1 day before arrival
Peninsula Hong Kong
Deluxe Courtyard Room: Stay 3 Pay 2 > S$1,620 for 3 nights stay and inclusive of tax
+ Daily full breakfast for two per room.
+ US$100 F&B/spa treatment credit per stay
+ Upgrade on arrival, subject to availability
+ Early check-in/late check-out, subject to availability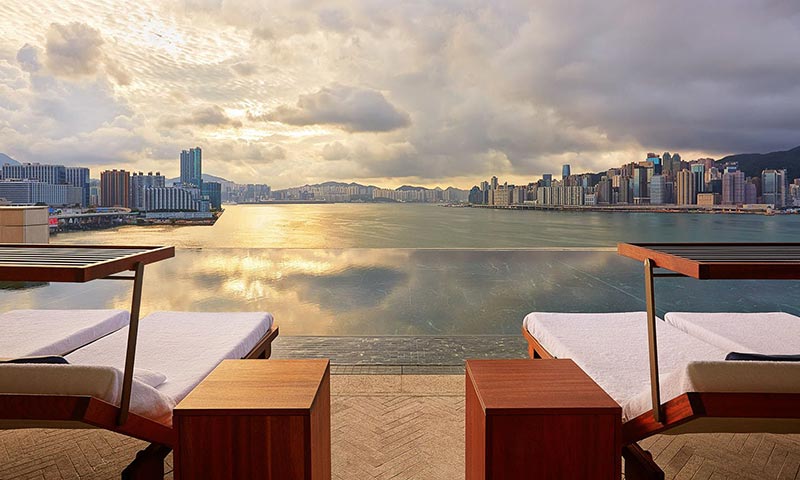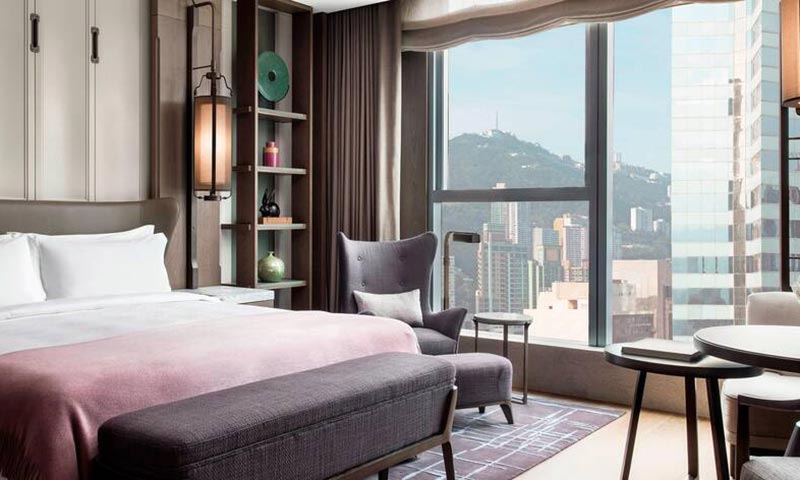 EAT
Yum Cha literally translates to "drinking tea", and this is a time-honoured tradition in Hong Kong. It is a typical affair for family and friends to gather and catch up over a pot of good brew, dim sum and other Cantonese dishes. With so many places to yum cha in Hong Kong, let us introduce you to three very distinctive ones.
Yum Cha
The restaurant has two outlets, Tsim Sha Tsui and Central. Offering a playful twist, expect to see dishes presented in cute and fun looking Instagram-worthy creations. Despite the presentation, the restaurant does not compromise on taste, and the dim sum is still very delicious. *Note: Don't confuse with Yum Cha Singapore, they are not the same entities*
Lin Heung Tea House located at 162 Wellington Street, Sheung Wan.
A complete contrast to Yum Cha, this is a very traditional restaurant that has been serving piping hot dim sum for the past 93 years. Dining here is like travelling back in time with its retro setting. Be prepared for the aggressive and poor attitude from the service staffs. The restaurant was initially due to close down due to a renewal lease issue but was ultimately spared.
Run Restaurant at St Regis Hotel
If cutesy and traditional is not your cup of tea, Run Restaurant is probably a home run in terms of high quality of food, presentation, service and design.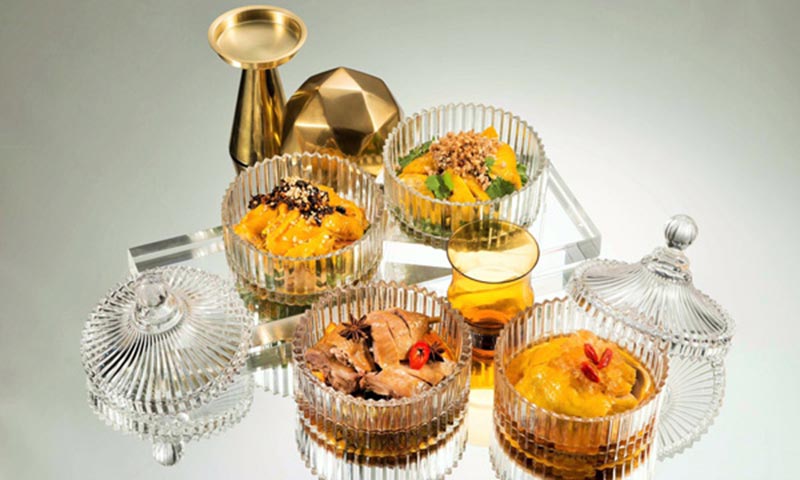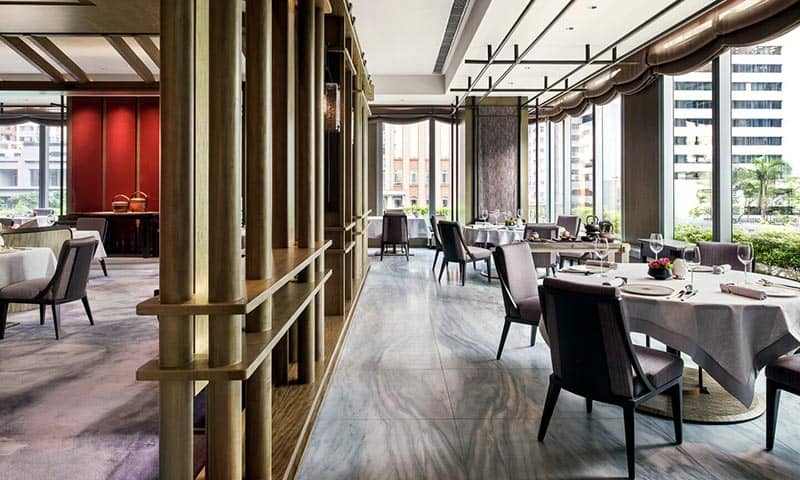 Hong Kongers seem to have a liking for dessert (糖水), and it is common for dessert stalls to open late into the night. One of our favourite dessert shops in Hong Kong is 许留山(Xu Liu Shan). With many outlets in Hong Kong, they are the one who started the entire Mango Pamelo Sago craze, and the brand has also opened an outlet in Singapore.
For a hearty and rowdy atmosphere packed with flavourful Cantonese dishes, head to Tung Po Kitchen located at 99, 2F, Java Road Municipal Services Building, North Point. Situated in a cooked food centre, this is Singapore version of "zi-char", owned by chef Robby Cheung, with a big personality.
Alternatively, if you prefer a more comfortable environment, head to The Chairman at 18, Kau U Fong, Central, listed as Asia's 50 Best Restaurants. After the meal, take a 15minutes walk to IFC Mall and head to Dear Lily, a romantic and dreamy hole-in-the-wall restaurant and lounge bar for a drink and for some great Instagram moments.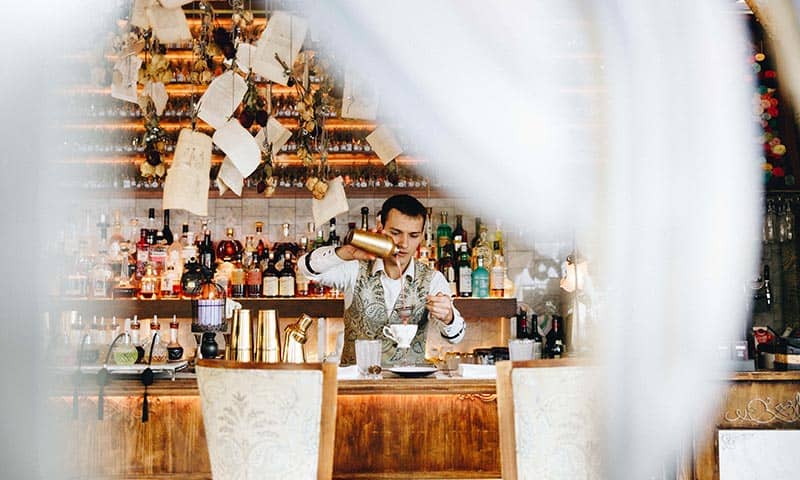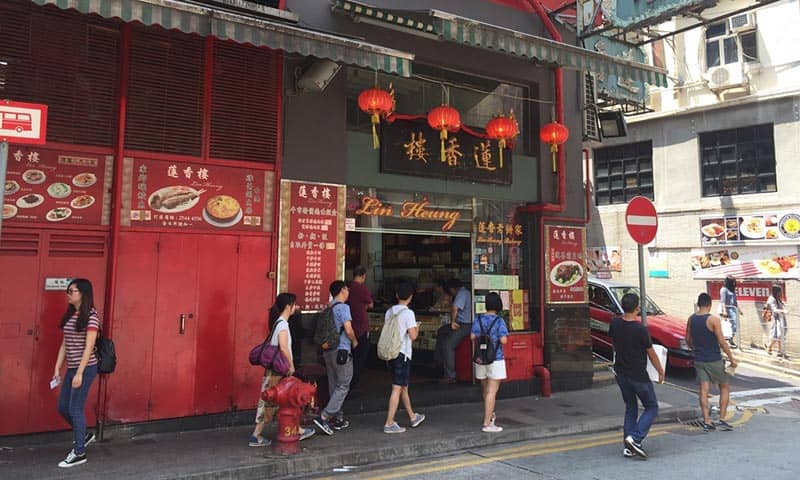 PLAY
The Mills
Located in Cheung Fung Industrial Building, a creative boom has turned the abandoned Nan Fung textile factory into a business incubator for the young entrepreneurs. This revitalized space now offers experiential retail and dining, and a non-profit cultural institution for visitors to know more about the city.
A similar project is PMQ located at 35 Aberdeen Street. It was once a Central School before it was used as the Police Married Quarters. Today, PMQ has transformed into another creative landmark with unique retail, culture and dining scene.
Hong Kong hilly and mountainous terrain offers visitors so many hiking routes that it is sometimes difficult to decide which one to tackle. The more accessible and perhaps most popular is the Dragon Back, 4 hours easy to moderate hike that offers a fantastic view of southern Hong Kong and its shoreline.
Further away is the UNESCO listed Global Geopark with its volcanic formations along the shoreline. Think of the spectacular Giant's Causeway in Northern Ireland. The easiest way to see the marvellous basalt columns is to take the half-day East Dam tour of High Island.
Another good option is to visit the disappearing fishing village in Hong Kong. The most popular is Tai O fishing village where you can try local treats, seafood and more hikes. For a lesser crowd, visit Tap Mun (Grass Island) where you hike through rustic fishing villages and visit a 400-year-old temple.