Frankfurt's Christmas Markets are a festive and magical attraction located in the heart of Frankfurt, Germany. Each year, from late November to late December, the city comes alive with the sights, sounds, and smells of the holiday season.
The markets feature over 200 vendors selling a wide range of holiday-themed goods, including handcrafted ornaments, toys, and decorations. Visitors can also enjoy traditional German treats such as gingerbread, roasted chestnuts, and mulled wine, known locally as Glühwein.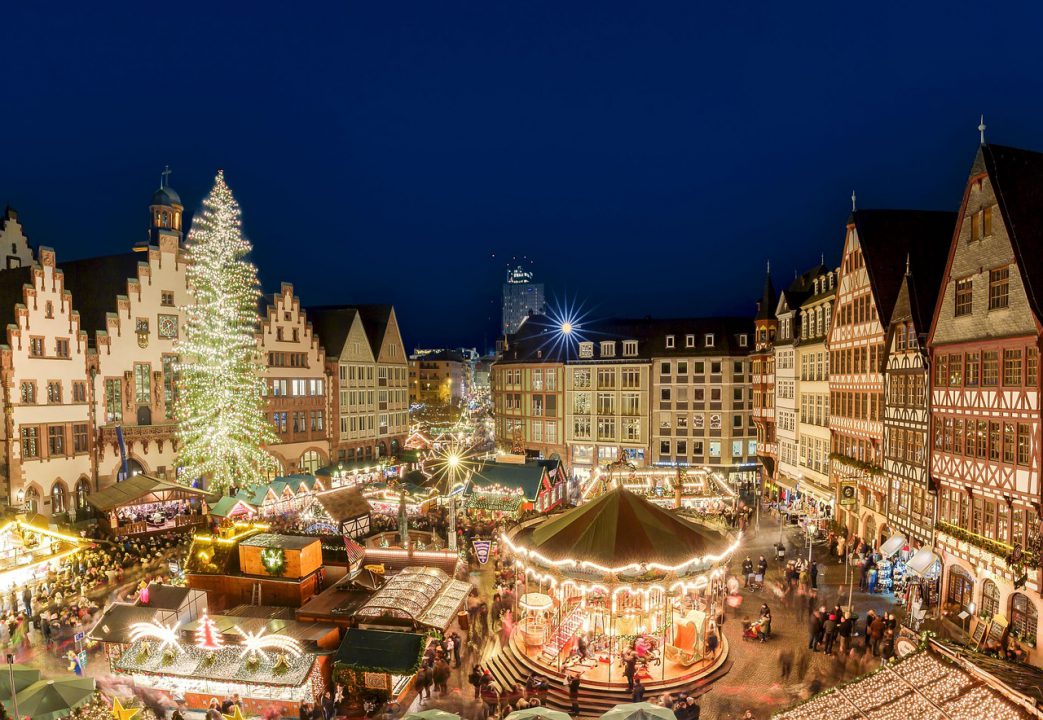 One of the most popular Christmas Markets in Frankfurt is located in the historic Römerberg square, where vendors are surrounded by stunning mediaeval architecture. Other markets are located throughout the city, including the Mainkai waterfront, the Kaiserdom Cathedral, and the Friedrich-Stoltze-Square.
The markets are known for their festive atmosphere, with live music and entertainment adding to the holiday spirit. The Frankfurt Christmas Markets are a must-visit for anyone looking to experience the magic of the holiday season in Germany.