Discover the Enchantment of Xinjiang: A Journey into China's Hidden Gem
Nestled in the vast expanse of northwestern China, Xinjiang is a region that captivates with its stunning landscapes, rich cultural tapestry, and unique blend of traditions. Often referred to as China's hidden gem, Xinjiang beckons travelers with its diverse attractions, from breathtaking natural wonders to vibrant marketplaces and a fascinating mix of ethnic cultures. If you're an avid adventurer seeking an off-the-beaten-path experience, here are compelling reasons why Xinjiang deserves a spot on your travel bucket list.
Xinjiang boasts some of the most awe-inspiring landscapes in the world. From the otherworldly beauty of the Flaming Mountains to the serene waters of Heavenly Lake, the region offers a diverse range of natural wonders. The picturesque landscapes are a haven for nature lovers, photographers, and anyone looking to escape into the tranquility of untouched beauty.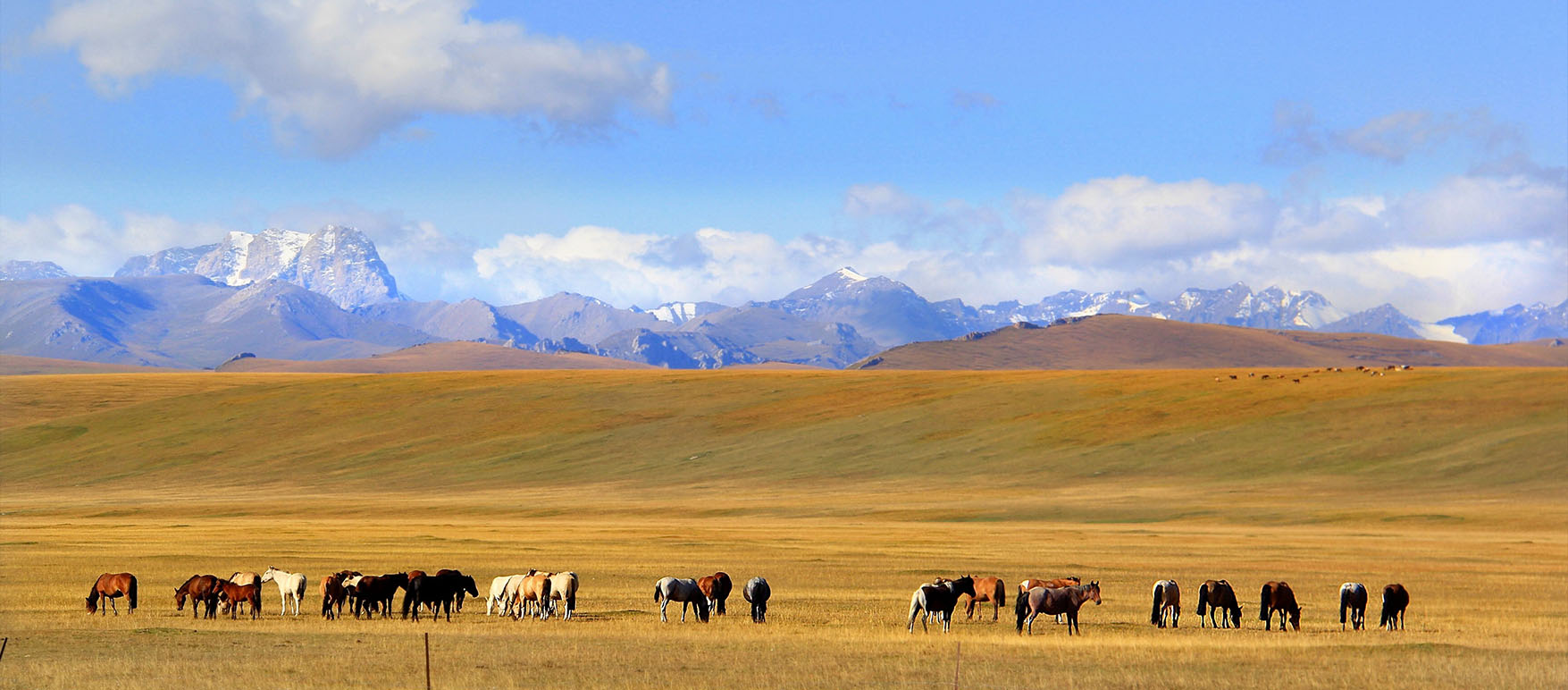 As a significant stop on the ancient Silk Road, Xinjiang is steeped in history and cultural significance. Cities like Kashgar, Turpan, and Hotan bear witness to centuries of trade and cultural exchange. The bustling bazaars, ancient mosques, and historic sites transport visitors back in time, providing a tangible link to the region's storied past.
Xinjiang's cuisine is a mouthwatering fusion of Central Asian, Middle Eastern, and Chinese flavors. Don't miss the chance to savor traditional Uighur dishes such as hand-pulled noodles, lamb kebabs, and pilaf. The diverse culinary scene reflects the region's multicultural influences, making it a delightful journey for food enthusiasts.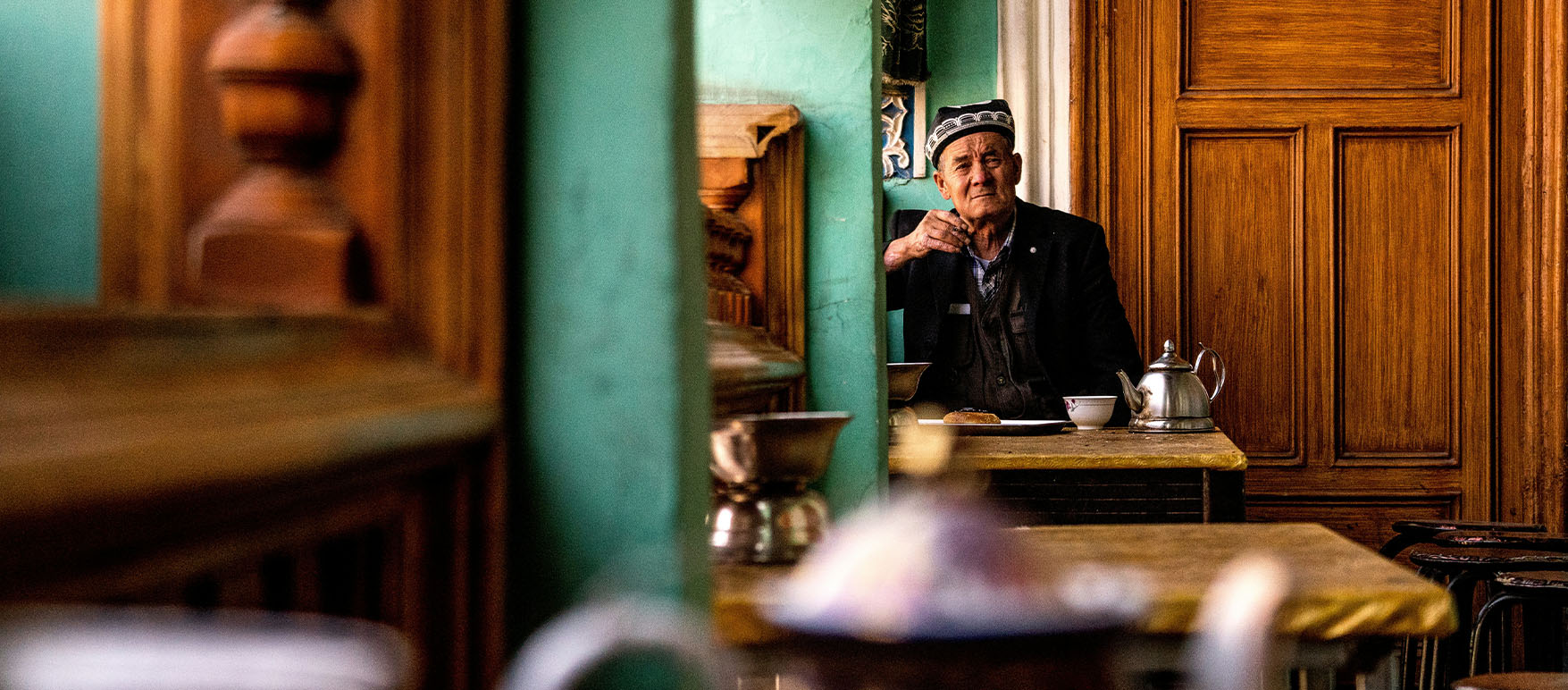 Home to various ethnic groups, Xinjiang is a melting pot of cultures. The Uighurs, Kazakhs, Tajiks, and other communities coexist, contributing to a vibrant and diverse cultural tapestry. Engage with local communities, witness traditional dances, and partake in cultural festivals to gain a deeper understanding of Xinjiang's unique identity.
Xinjiang is renowned for its hospitality and the warmth of its people. From the moment you set foot in the region, you'll be welcomed with open arms. The genuine friendliness of the locals adds an extra layer of charm to your travel experience, making Xinjiang not just a destination but a welcoming embrace.
For the adventure seekers, Xinjiang offers a plethora of outdoor activities. Whether it's trekking through the Tianshan Mountains, camel riding in the vast deserts, or skiing in the winter wonderland of Altay, there's an adventure for every thrill-seeker in Xinjiang.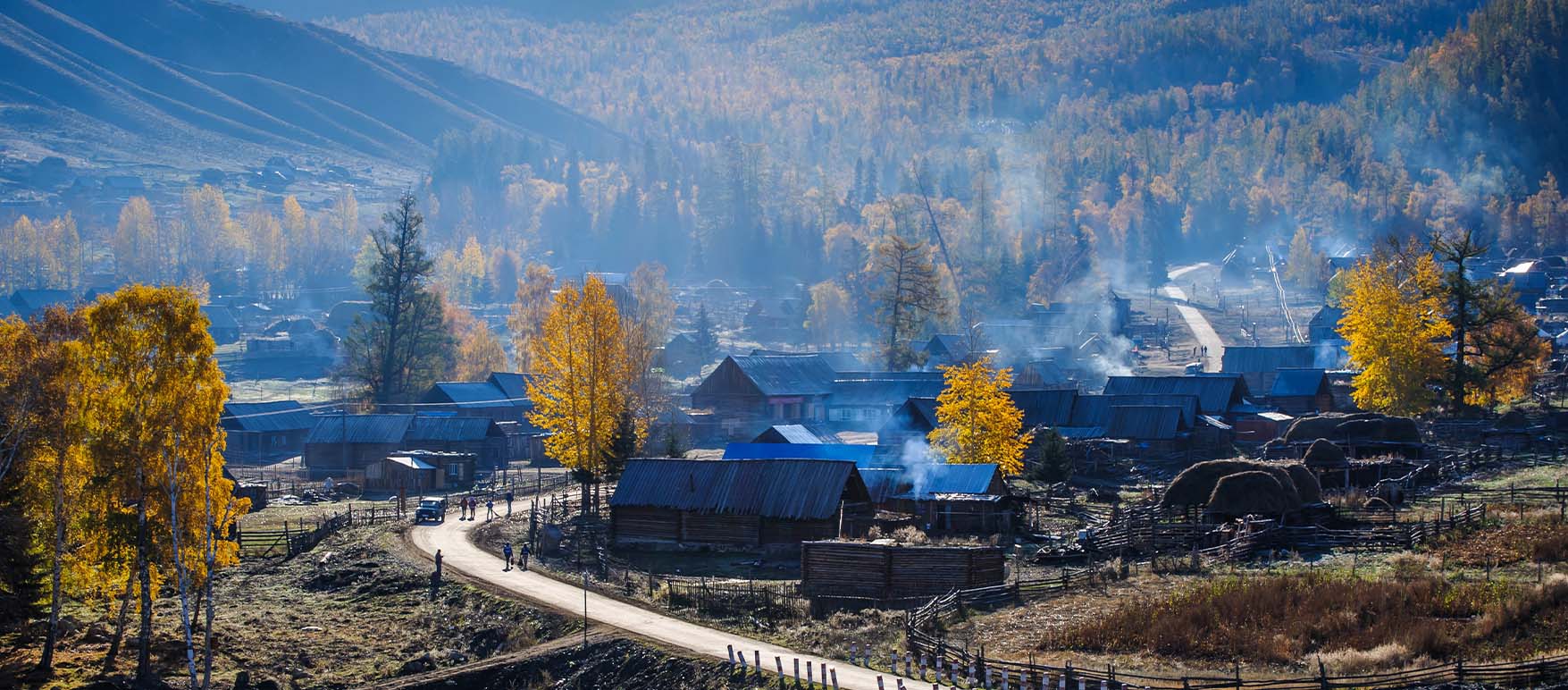 Xinjiang, with its enchanting landscapes, rich history, and diverse cultures, beckons travelers to embark on a journey of discovery. The region's unique blend of natural beauty, Silk Road heritage, and warm hospitality make it a destination like no other. So, if you're yearning for an authentic travel experience off the beaten path, Xinjiang is the hidden gem waiting to be explored. Pack your bags and get ready for an adventure that will leave you with memories to last a lifetime.
GET STARTED WITH YOUR UNIQUE JOURNEY
Call us at +65 6219 1359 or email us at enquiry@intriqjourney.com to start planning for a holiday that is completely tailored to your preferences.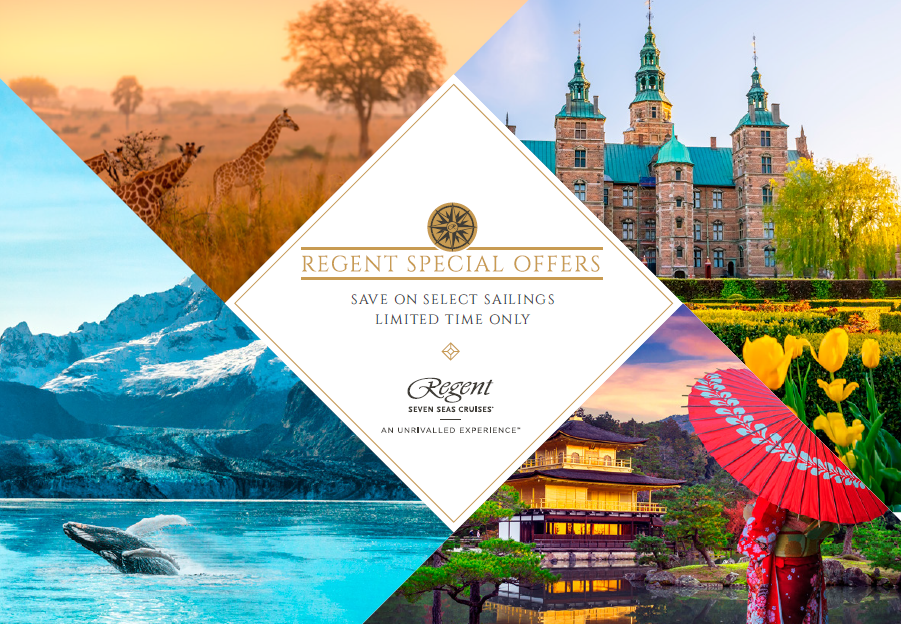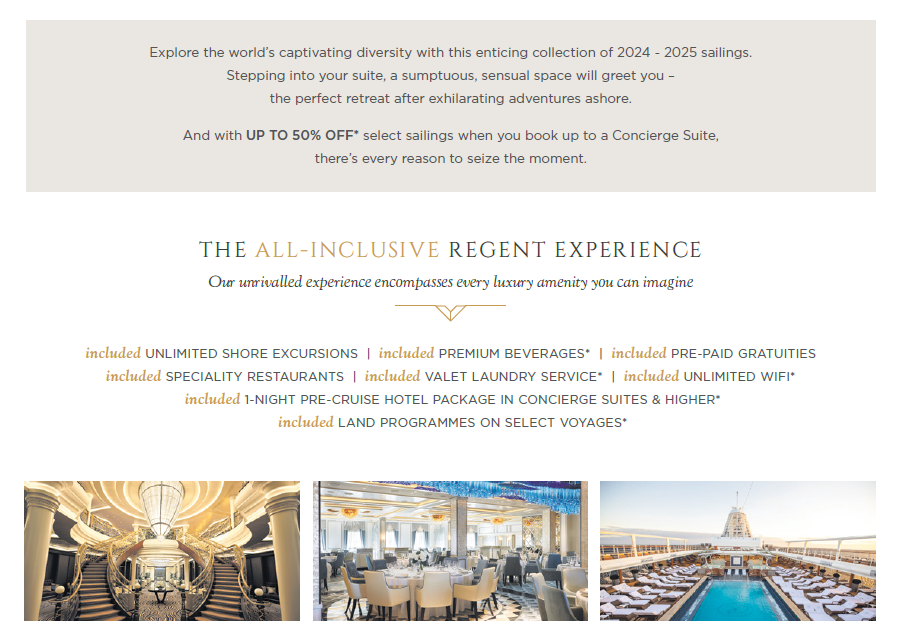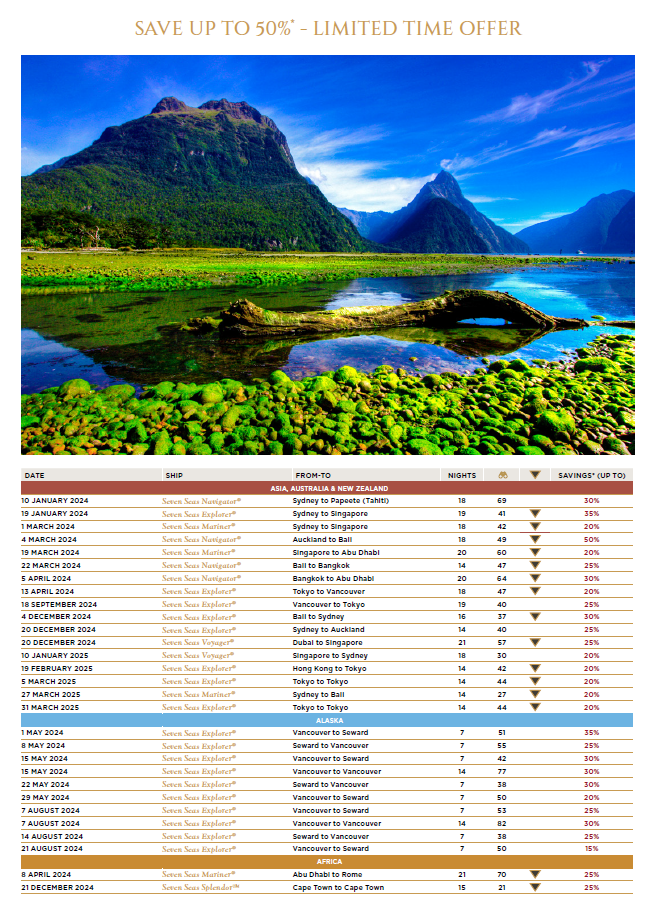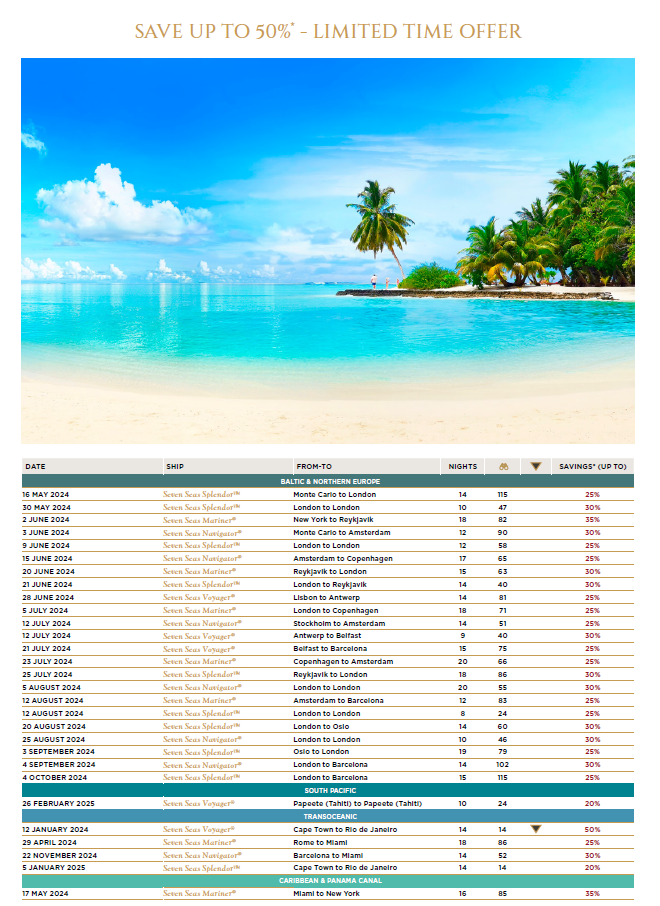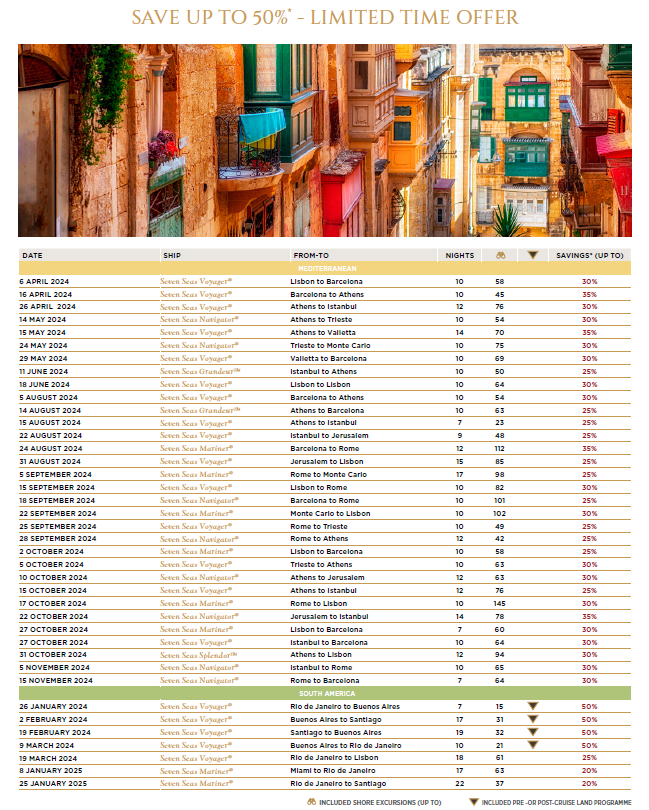 GET STARTED WITH YOUR UNIQUE JOURNEY
Call us at +65 6219 1359 or email us at enquiry@intriqjourney.com to start planning for a holiday that is completely tailored to your preferences.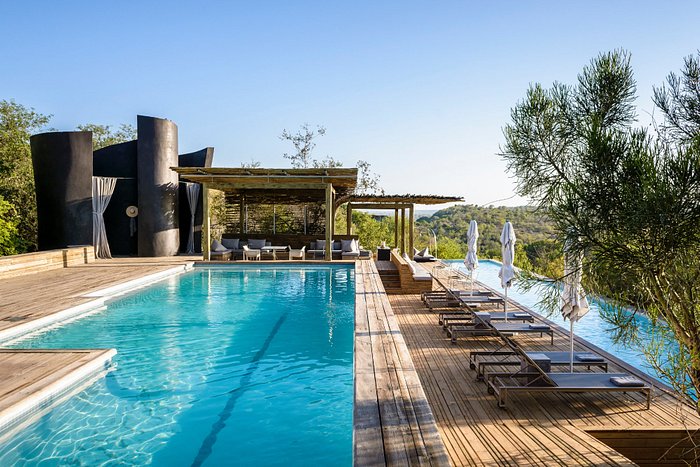 Book a combination of 6 nights at any Singita Sabi Sand and Singita Kruger National Park Lodges and receive 1 night and 1 inter-lodge flight per person on us.
• Valid: 6 January to 14 December 2023
• Minimum 3 nights in each region required
• The complimentary night applies to the lowest-rated night
• Promotion excludes Singita Castleton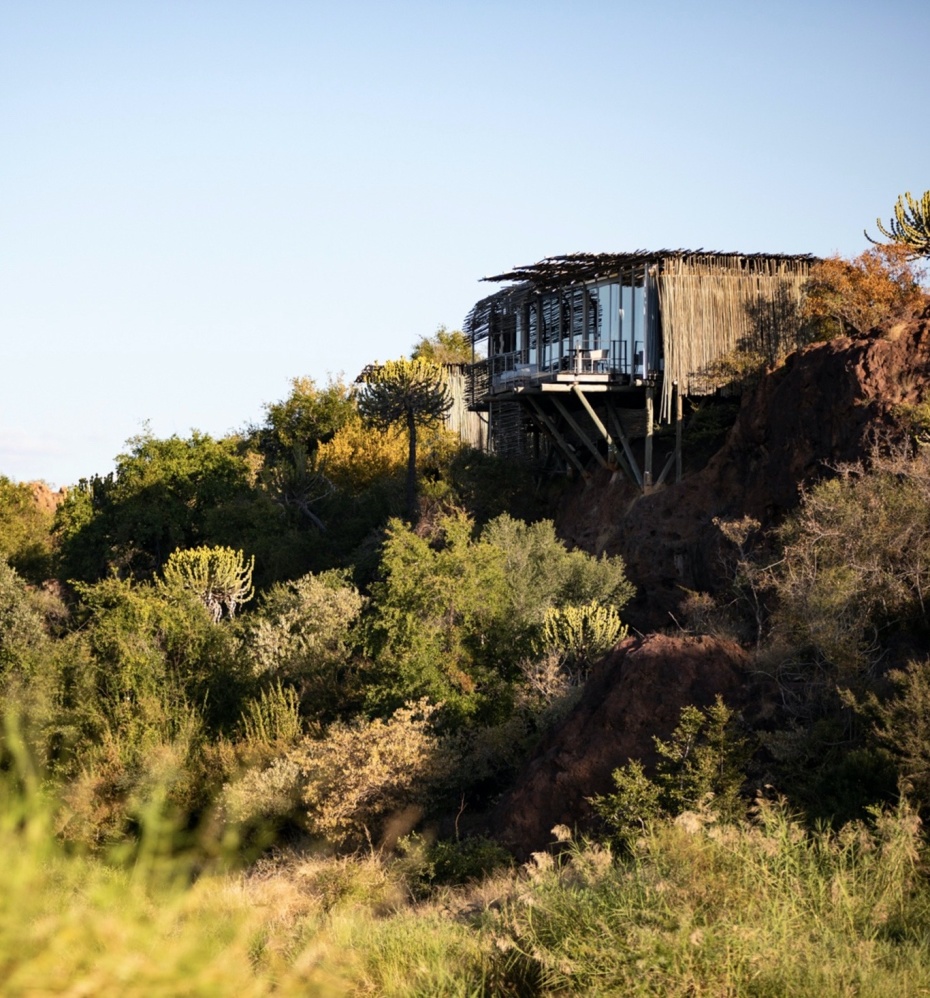 Book 4 nights at Singita Lebombo or Sweni Lodge and receive 1 night on us.
• Valid: 6 January to 14 December 2023
• Minimum 4 nights required
• The complimentary night applies to the lowest-rated night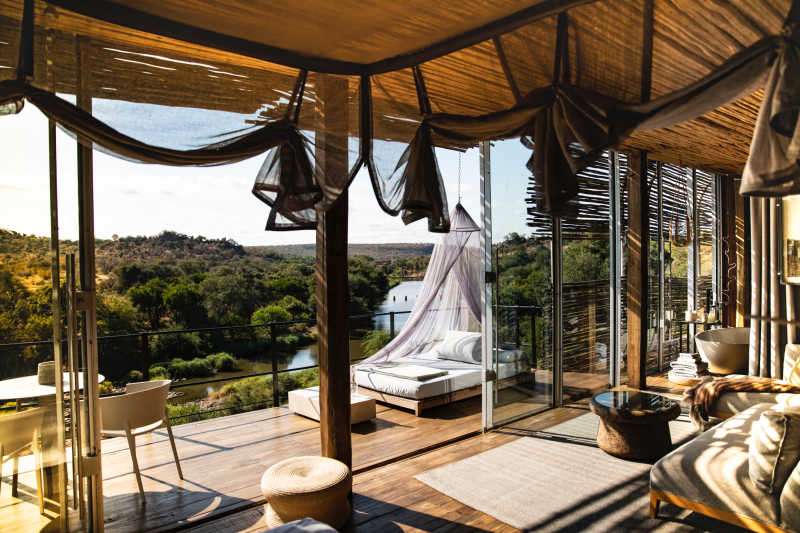 Combine 4 nights at any one property in Singita South Africa or Singita Malilangwe with 4 nights at Singita Kwitonda Lodge & receive 50% off 1 night per region!
• Valid: 6 January to 31 May 2023; 1 November to 14 December 2023
• Minimum 4 nights required at one lodge in any of the following properties:
Singita Sabi Sand, Singita Kruger National Park Lodges or Singita Malilangwe
• Minimum 4 nights required at Singita Volcanoes National Park
• 50% off 1 night per region
• Includes Singita Castleton, Malilangwe House and Kataza House
If you are yet to experience one of our &BEYOND 'Fly Me' offers, you are in for a treat.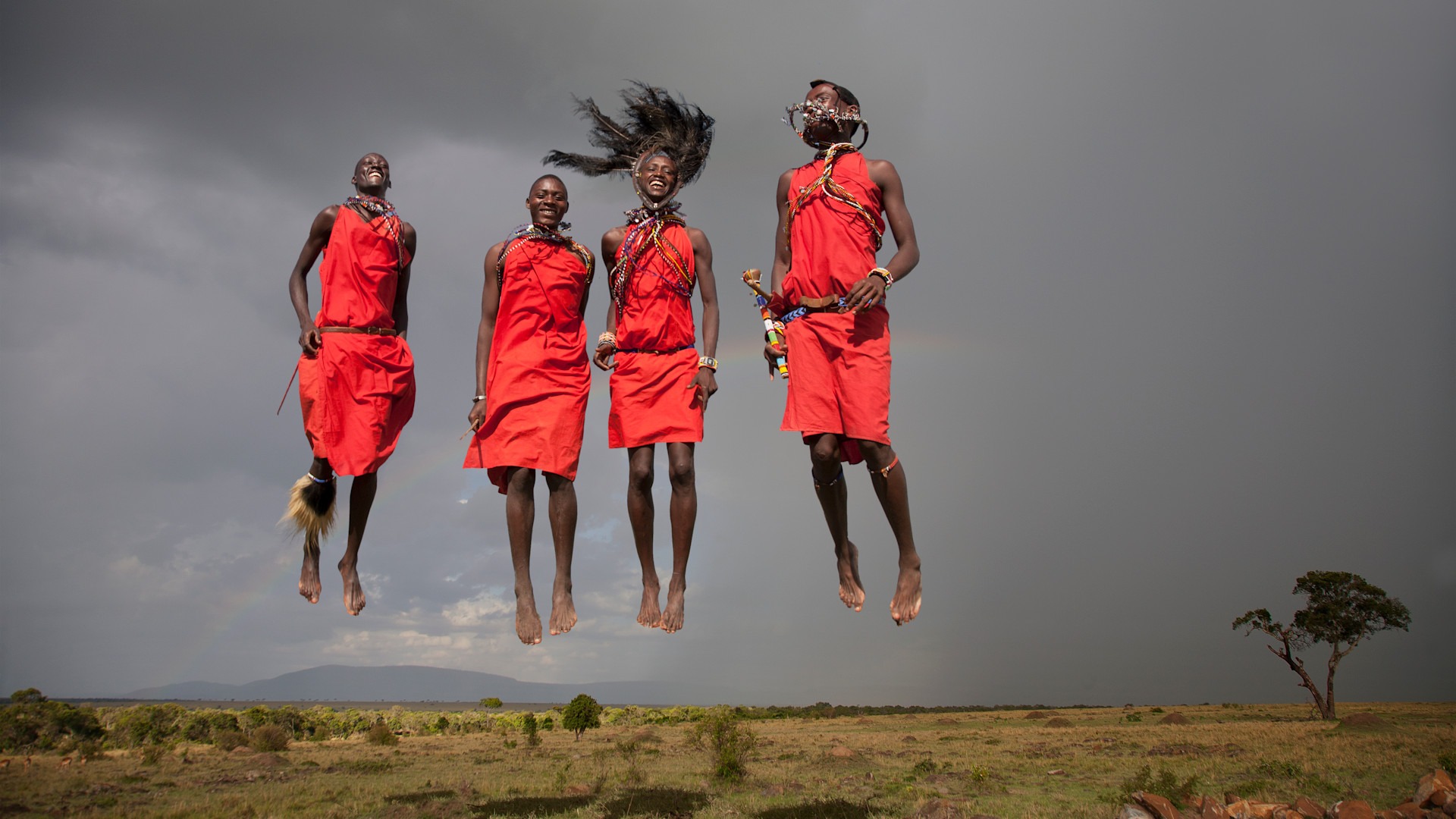 Fly Me around East Africa
For your 7-night package rate, you have the choice of where (which lodge) and when (how long), using any combination of the nominated &BEYOND lodges and camps in Kenya and Tanzania.
Not only will you benefit from flight savings, but also a range of included accommodation and activities per person, per 7-night stay.
There's a potential saving of up to USD 2,399 per person, per 7-night stay.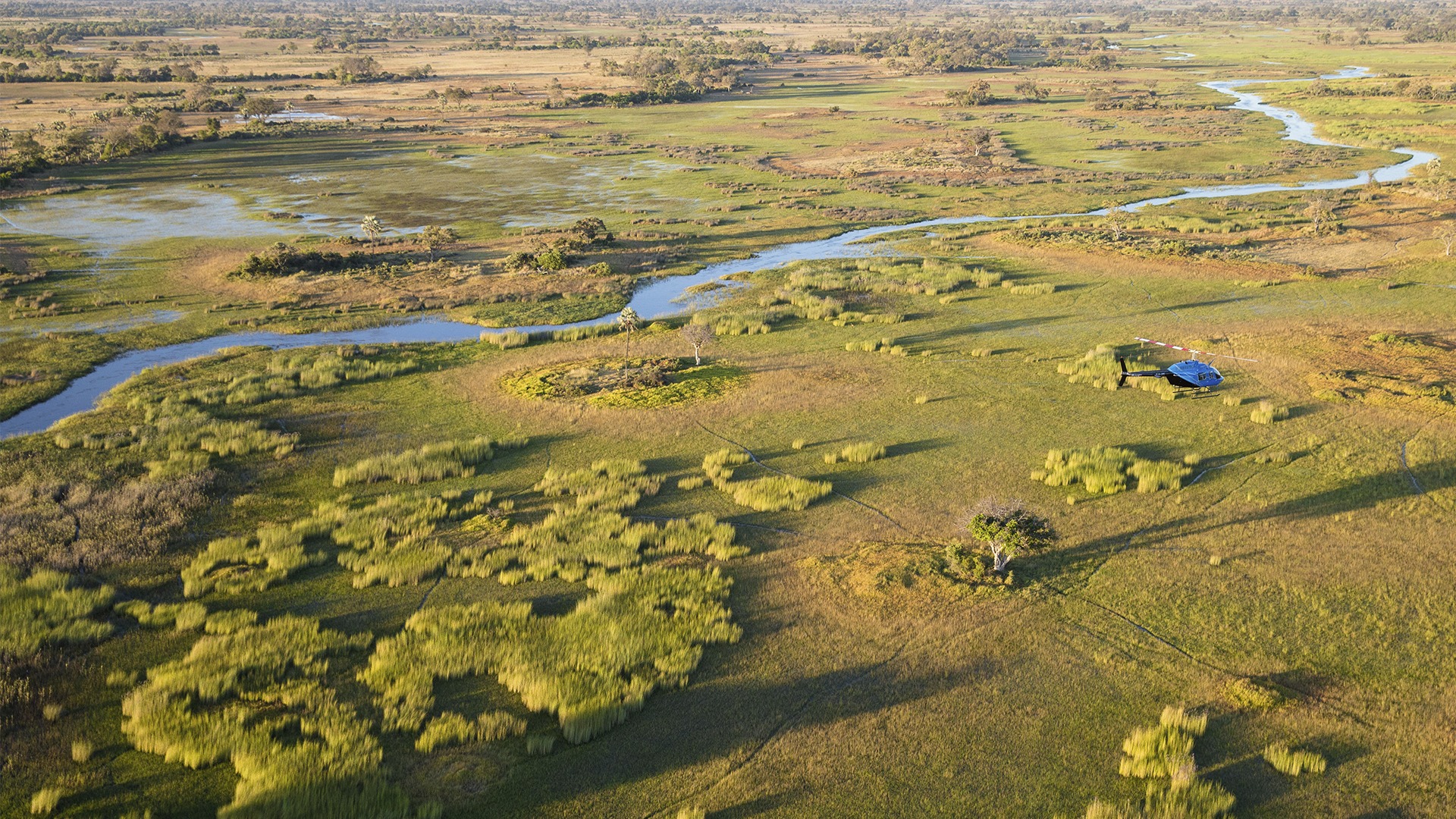 Fly Me around the Okavango Delta
Stay 6-nights at any combination of our Botswana lodges and camps (up to three lodges and camps) within the Okavango Delta, and we'll include your flights. That's an incredible savings of up to 49%!
For your 6-night package rate, you have the choice of using any combination of up to three &BEYOND lodges and camps (a minimum of two lodges and camps) within the Okavango Delta. A maximum of three nights can be spent at &Beyond Sandibe Okavango Safari Lodge.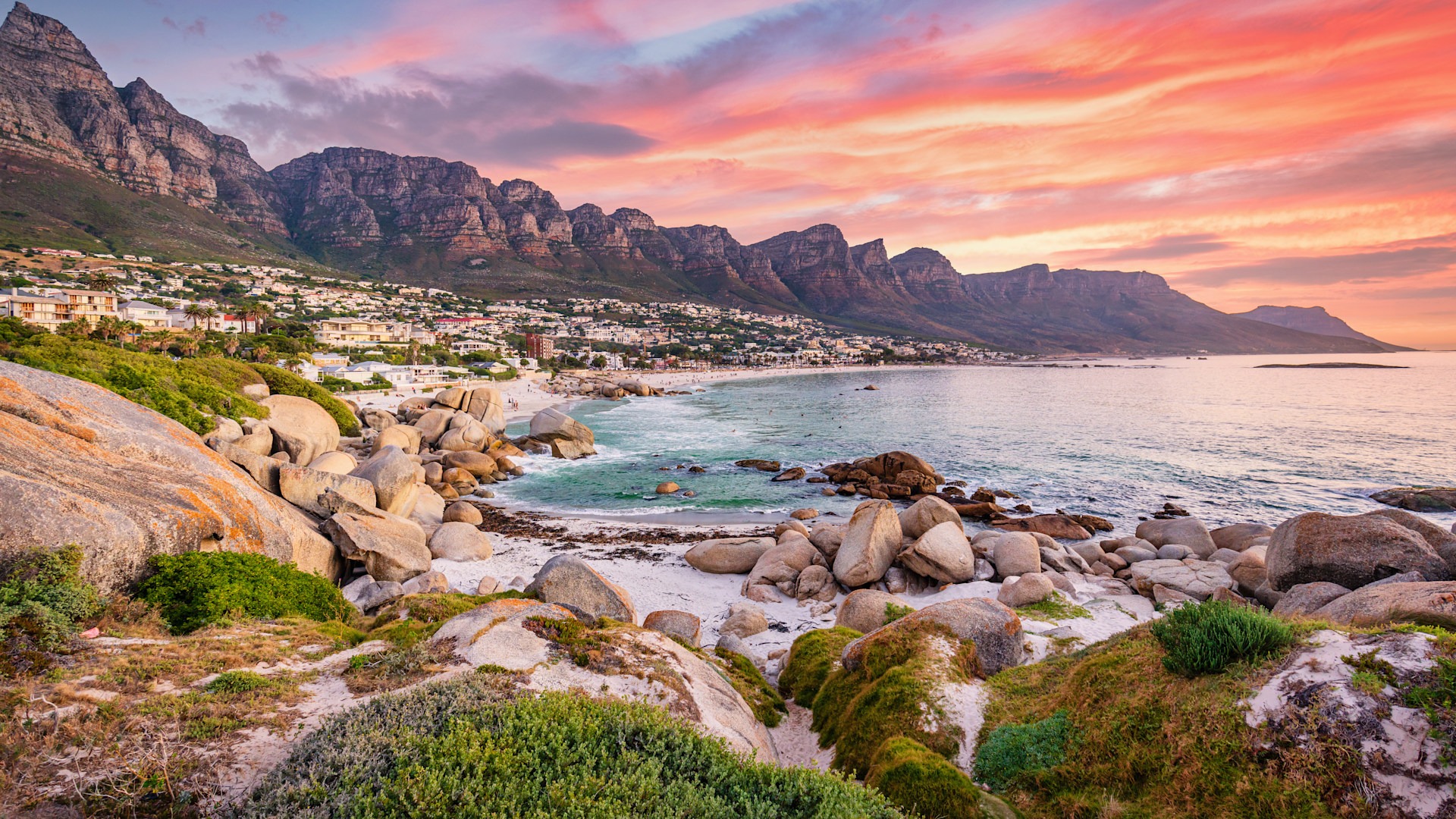 Fly Me at a Fixed Price
This 3-night Cape Town, 4-night safari package not only ticks all the 'Fly Me' benefit boxes, but it also sets a new benchmark with its innovative elements. Enjoy a flexible seven-night package, which includes your accommodation, flights, and transfers, for one fixed price. This means you can explore the picturesque city of Cape Town in South Africa and choose to go on an exhilarating safari to either Botswana or South Africa, for the exact same price.
For more Fly Me…. promotions by &Beyond, speak with us to find out more.
For stays with Desert & Delta in Botswana, enjoy your 8th night free!
For stays including Camp Okavango or Leroo La Tau, enjoy a sleep out in season for free during June – October.
From extra expenses to the burden of additional baggage, travelling with young children can seem less than appealing. While many people prefer to spend their vacations only with their partners, leaving the children at home for convenience, comfort, and cost savings, there are compelling reasons to travel with your kids while they are still young. Here's why. 
1. Bonding and Family Connection
In a bid to improve the family's quality of life, many parents spend a bulk of their time apart from their children, working in the office, and missing out on building stronger familial ties with one another.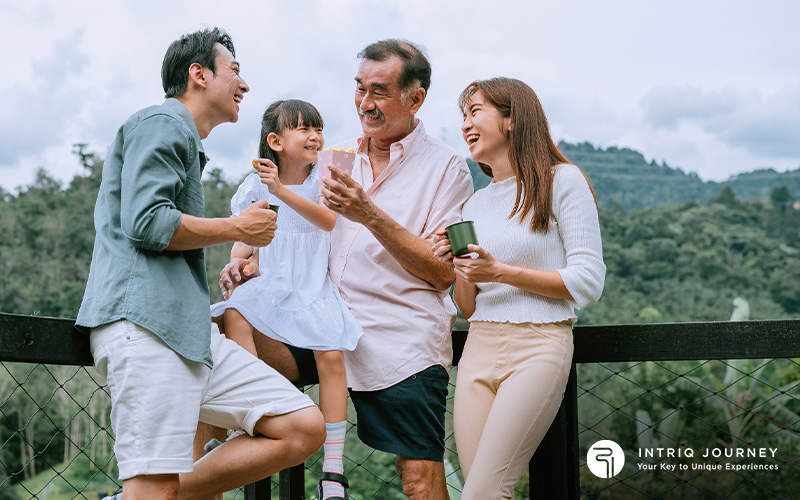 Amidst life's busyness, family holidays offer a respite from the daily grind and allows families the opportunity to spend some quality time together nurturing family connections. It is also through such trips that parents can truly engage with their kids and witness them grow. 
Besides, family bonding through travel lets you create memories that will be cherished for a lifetime. These shared experiences don't just become forgotten when the vacation ends, they become a part of the family's collective history and will be memorable adventures to reminisce about even in years to come. 
2. Encourage Curiosity and Learning
Travelling with your children also stimulates their curiosity and promotes learning. By choosing to embark on adventures with your little ones during their formative years, you're unlocking a world of educational opportunities that can shape your children's development. This is because exposing them to diverse cultures and environments naturally piques their interest and fosters a love of learning in them.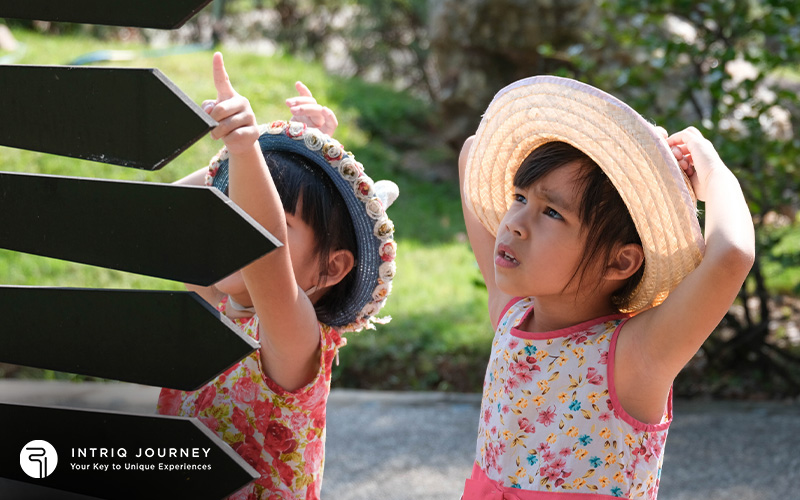 These enjoyable holidays allow your children to immerse themselves in a vibrant tapestry of cultures, which will help them cultivate important values such as empathy, respect, and an open mind. 
Want to plan an educational yet fun trip for your children? A travel agency in Singapore can help you put together the ideal itinerary for your family to see and learn all about a country's history and culture. From visiting historical sites to private farm-to-table dining experiences, these are all exciting opportunities for your children to gain new knowledge. You won't even have to do the planning yourself!
Learn More: How to Plan Your Travels
3. Flexibility and Adaptability
Young children typically have more flexible schedules than older kids who may have school commitments. Rather than wait till your children are older to travel together, why not capitalise on this flexibility by planning trips during off-peak seasons? You may even be able to save some extra money and avoid crowds.
Furthermore, children in their formative years are naturally inquisitive and more open to new experiences. It may be easier to introduce them to new cultures, cuisines, and environments now than when they are older. They are also more adaptable to changes in routine, and can easily adjust to different time zones and schedule arrangements without as much resistance as older children, which can make planning for trips much less troublesome. 
4. Capture Milestones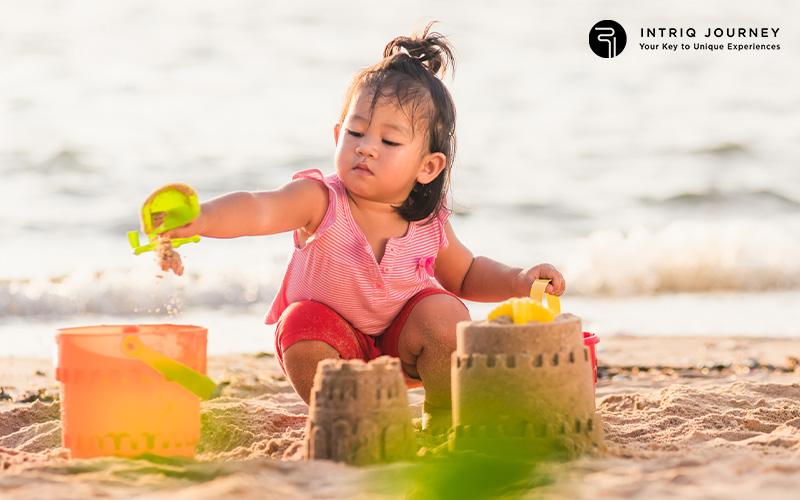 Thanks to busy schedules, many parents are forced to miss out on several stages of their child's growth. Travelling with your kids also serves as an opportunity for you to witness your child's physical, emotional, and cognitive development in real-time. Whether it's their first time seeing the sea, tasting new foods, or encountering a wild animal, these first experiences are cherished milestones for both you and your child, and is a living record of their growth. 
While the idea of travelling with young children may seem daunting, it is a decision that can yield a wealth of benefits for both you and your little ones. From strengthening family bonds to boosting your child's development, the experiences are treasures that your family will cherish for a lifetime. 
So, don't wait for the "perfect" moment to go on a luxury family holiday because there isn't a more perfect moment than now. 
Interested in building lasting memories with your children? Intriq Journey is a Singapore tour company that curates the best luxury small group tours and family holidays. Experience new destinations with us today!
In an age where travel has become more accessible than ever, a growing number of travellers are now engaging luxury tour companies to enhance their journeys and go on trips unlike any other. From granting exclusive access and crafting personalised itineraries to delivering unmatched comfort and exceptional service, luxury travel truly redefines vacationing. In this article, we'll talk about luxury travel and why you should embark on your own holiday with a luxury tour agency. 
Learn More: How Personalised Luxury Tours Offer a Unique Experience
What is Luxury Travel?
Luxury travel is a form of tourism designed for those who crave top quality holidays, personalised services, and extraordinary experiences during their adventures. It encompasses several key elements that set it apart from mainstream tourism, including unique adventures in less-visited areas, exploration of off-the-beaten paths, private and exclusive experiences, as well as the invaluable opportunity to immerse in local cultures. Some of these itineraries can be tailored to match your needs and expectations, but travellers also have the option of hopping on ready-made, expertly curated travel plans. 
Advantages of Engaging a Luxury Tour Agency
1. One-of-a-Kind Itineraries
One of the most enticing aspects of choosing a luxury tour agency for your trip is the chance to immerse yourself in meticulously crafted travel itineraries, each designed to deliver a different experience.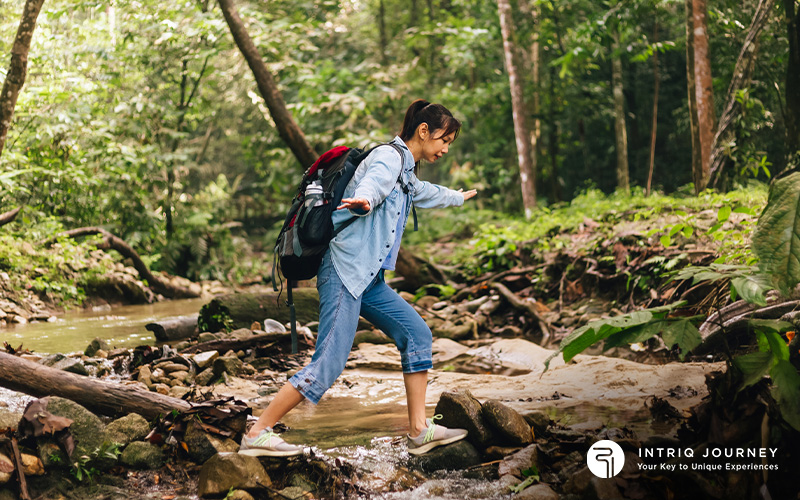 Whether you're an adrenaline junkie seeking thrilling adventures or someone who craves relaxing getaways, these tour companies possess the expertise and networks to give you the ideal journey. 
Instead of bearing the burden of doing extensive research yourself, you can leave the planning up to the professionals and focus on indulging in the finest experiences. 
2. Exceptional Accommodations
Luxurious travelling isn't just about the destinations; every other detail including where you sleep and the food you eat matters. And luxury tour companies take great pride in hand picking places that will give you the best experiences. From elegant boutique hotels set against breathtaking landscapes to grandiose five-star accommodations with stunning panoramic city views, you'll be treated to an unforgettable sleep experience during your trip. 
3. Exclusive Access and Privileges
Another tantalising perk of luxurious travelling through a luxury tour agency is the exclusive access it grants to attractions and events that may not be available to the general public. 
Picture yourself strolling through renowned landmarks during private tours, attending VIP events and galas, or delving into the rich tapestry of a country's culture alongside local artisans. These experiences elevate your journey from ordinary to extraordinary, giving you the opportunity to explore facets of the country that remain inaccessible to many.
4. Excellent Comfort and Service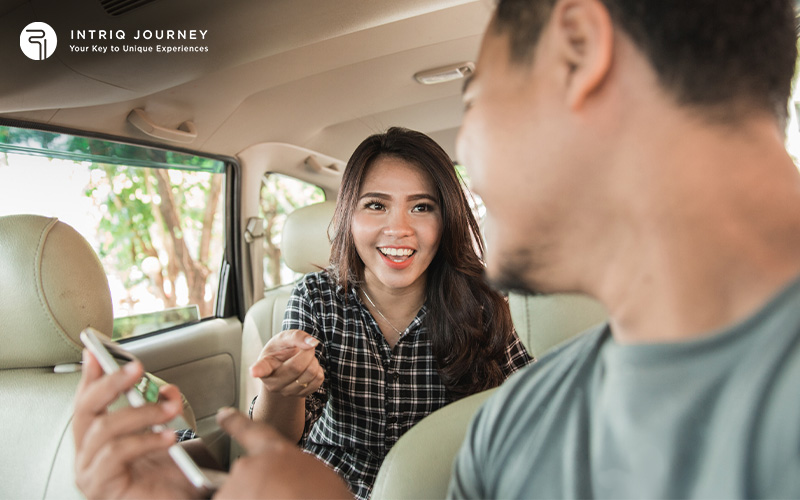 When you entrust your travel plans to a luxury tour company, you are leaving all the logistics in the capable hands of experts. Experienced tour guides will infuse your journey with valuable insights and knowledge, private chauffeurs guarantee seamless transitions between destinations, and attentive concierge services attend to your every need. With the weight of planning, navigation, and coordination lifted from your shoulders, you can fully immerse yourself in the luxury of your trips. 
Eager to embark on a luxurious journey? Intriq journey is a travel agency in Singapore that specialises in curating the perfect itinerary for a diverse range of experiences. From luxury small group tours to personalised plans, whether you prefer exploring historical sites during private viewing hours or wine tasting at ancient cellars, there's something for you! 
Contact us today to kickstart your own adventure!
The sight of the incredible Pyramids in Giza.
The beautiful calls to prayers from the mosques during prayers.
The scent of the spices in the souk.
The dust from the crazy Cairene traffic.
The flavours of the delicious Egyptian cuisine.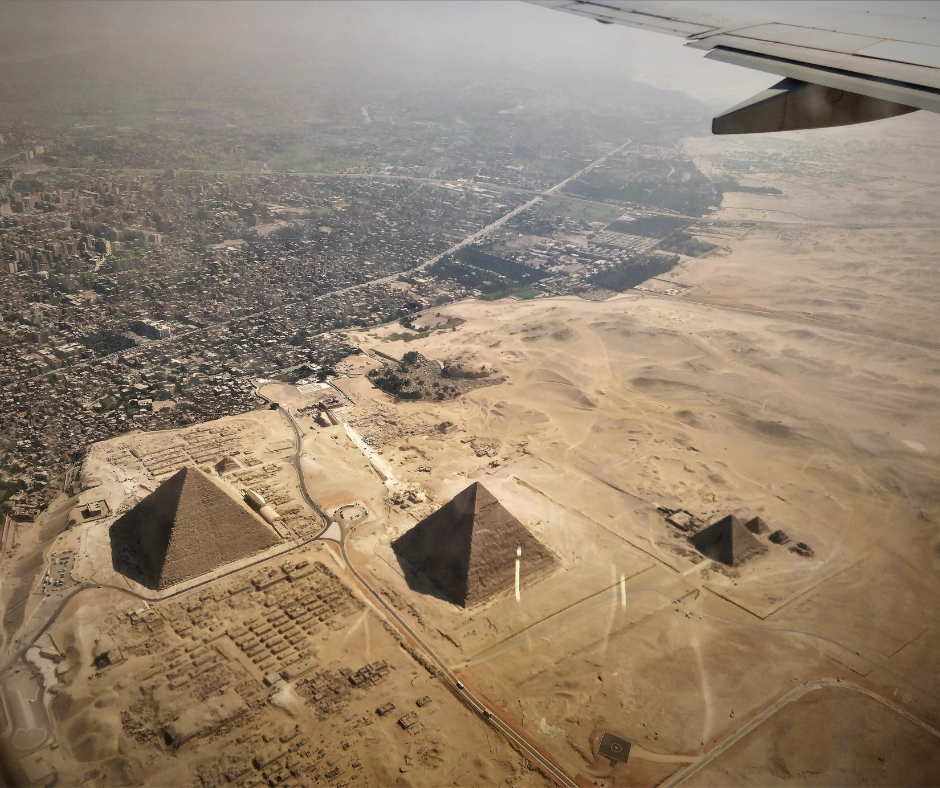 Love it or hate it, Cairo is going to assault all your senses. Home to over 20 million inhabitants in the metro area and the biggest city in Africa as well as the Arab world, Cairo may seem scruffy at first glance but beneath this surface lies a soulful vibrant city.
There is no excuse not to visit Giza Pyramids for any visitor to Egypt. This is where having a good tour guide greatly adds to the experience of visiting a place. All tour guides in Egypt are trained archaeologists; you can learn through them about the incredible Ancient Egyptian history which went back as far as 5,000 years.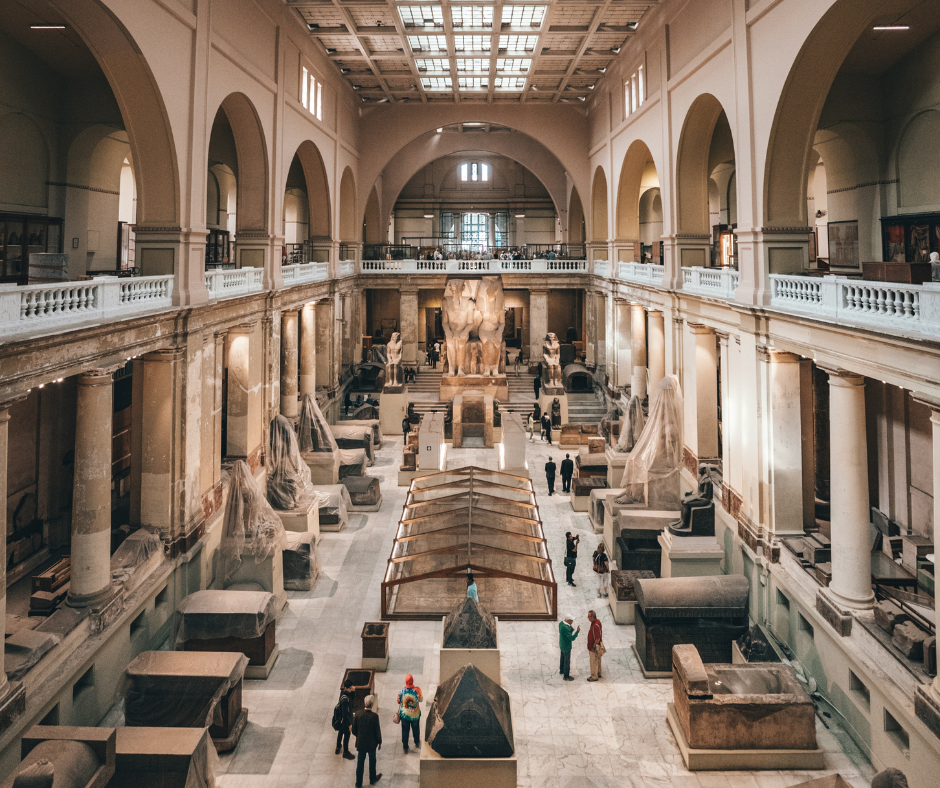 The Egyptian Museum is another must-see attraction to understand more of Ancient Egypt. Home to over 120,000 artefacts from that period, the most famous one is the solid 11-kg death mask made of gold belonging to King Tutankhamun. It is one of the most recognizable artefact from Ancient Egypt. As King Tutankhamun was a relatively obscure king in the 14th century BC and died young at 19, its tomb didn't attract the tomb raiders' attention over the centuries and when it was discovered in Luxor in 1922, the archaeology team was very impressed with the well-preserved tomb.
Moving on from the ancient Egyptian history, contemporary Cairo shows you the side of Egypt which builds on its history and constantly evolving. Over the centuries, the Nile River has made the land on its banks fertile and allowed civilization to thrive. However, the Nile also used to flood annually during the summer since antiquities and it was only until after the completion of Aswan High Dam in 1970 when floods could be effectively controlled. It explained why Historic Cairo with its important Islamic sites such as Ibn Tulun Mosque are located a distance from the river while the more modern buildings are found along Nile. Khan El Khalili, the main souk in Cairo, is also in historic Cairo area and is an ideal place to test your bargaining skills or just people-watch at leisure.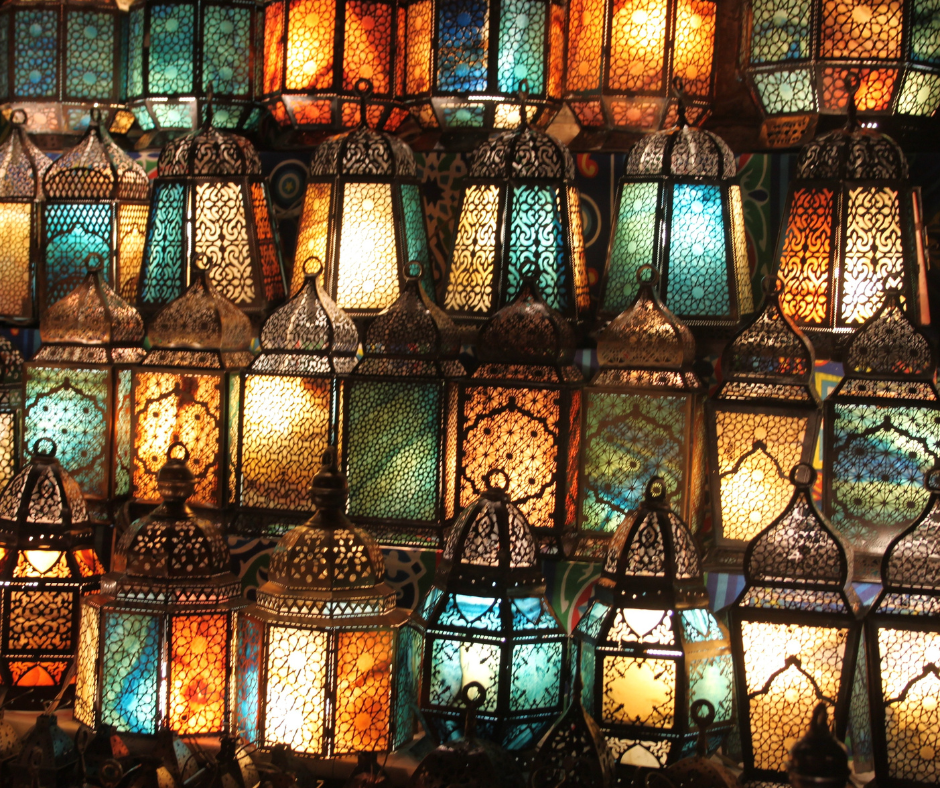 Although Egypt has been a majority Muslim country since the 12th century, a group of indigenous Christian community known as the Copts is a sizeable community which maintains its unique identity and religion. The Hanging Church in Coptic Cairo is considered centre of the community and the best place to learn about this community. Unlike other Christians who have their day of worship on Sundays, Coptic Orthodox Christians worship on Friday, the same day as Muslims and the start of the weekend in Egypt.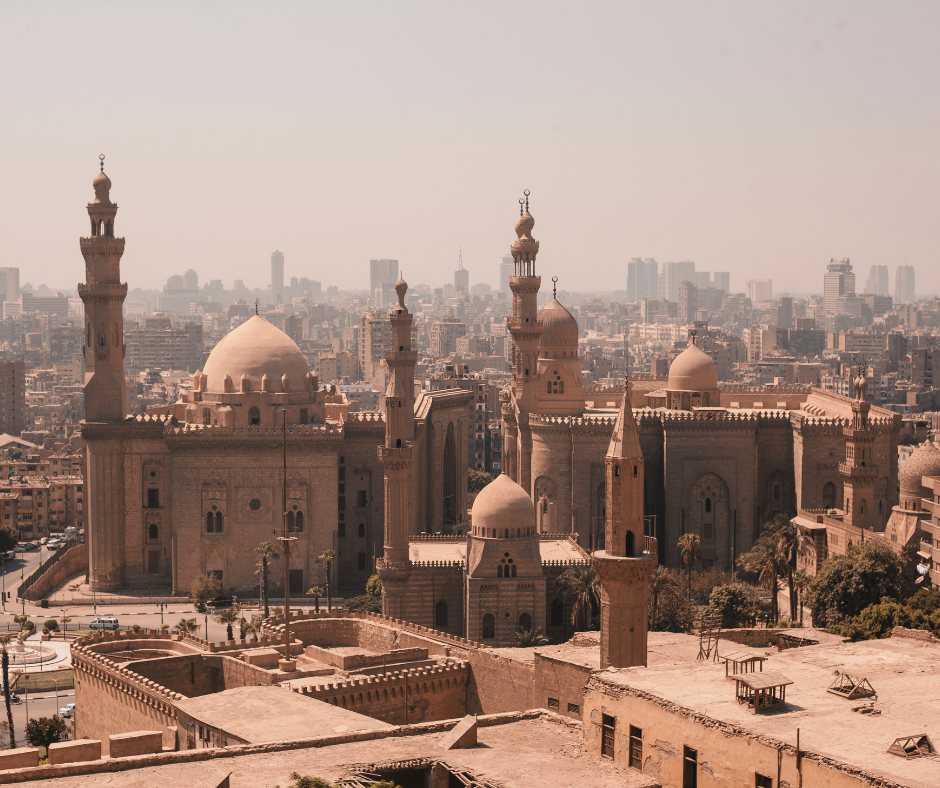 It is easy to dismiss the notion that Middle Eastern cuisine are all the same; however, Egypt does have some unique dishes which are not found in other parts of the region. Being the capital, Cairo naturally is the best location to sample some of them.
One of this unique items is Egyptian falafel, also known as Ta'ameya. Unlike other falafel such as those in Levant, Egyptian version is made with dried fava beans instead of ground chickpeas. It is best served in a pita bread with other condiment such as tomatoes, onions and tahini and is widely available everywhere as a popular street food. Another must-try item is koshari, Egypt's national dish. Rice, lentils, pasta are mixed together with a spiced tomato sauce and additional garnishes such as chickpeas and fried onions. If you eat meat and are more adventurous, you can also try Haman Mahshi or stuffed pigeon with rice. While these Egyptian dishes may look unassuming, they are full of flavours and are a good representation of how the country is.
Despite Egypt being in the wrong headlines for most of the 2010s, it still remains one of the most fascinating countries to visit. As the home to Giza Pyramids, the only surviving ancient wonder, Egypt's incredibly rich history has left deep impressions to all visitors from past till present.
Your perfect week starts in the capital city Cairo, the main gateway to Egypt and the largest city in Africa with over 20 million people. Two days is the minimum required to cover the highlights: the first day can be spent on the sights of Memphis, Saqqara and Giza from the ancient Egyptian period, ending with a light and sound show by the Sphinx in the evening. On the second day, you can start with learning more about the fascinating ancient Egyptian culture at the Egyptian Museum before moving on to the mosques and churches of Islamic and Coptic Cairo. No travel to Middle East is complete without visiting a souk so finish the day shopping or people-watching at Khan el-Khalili Bazaar, Cairo's major bazaar.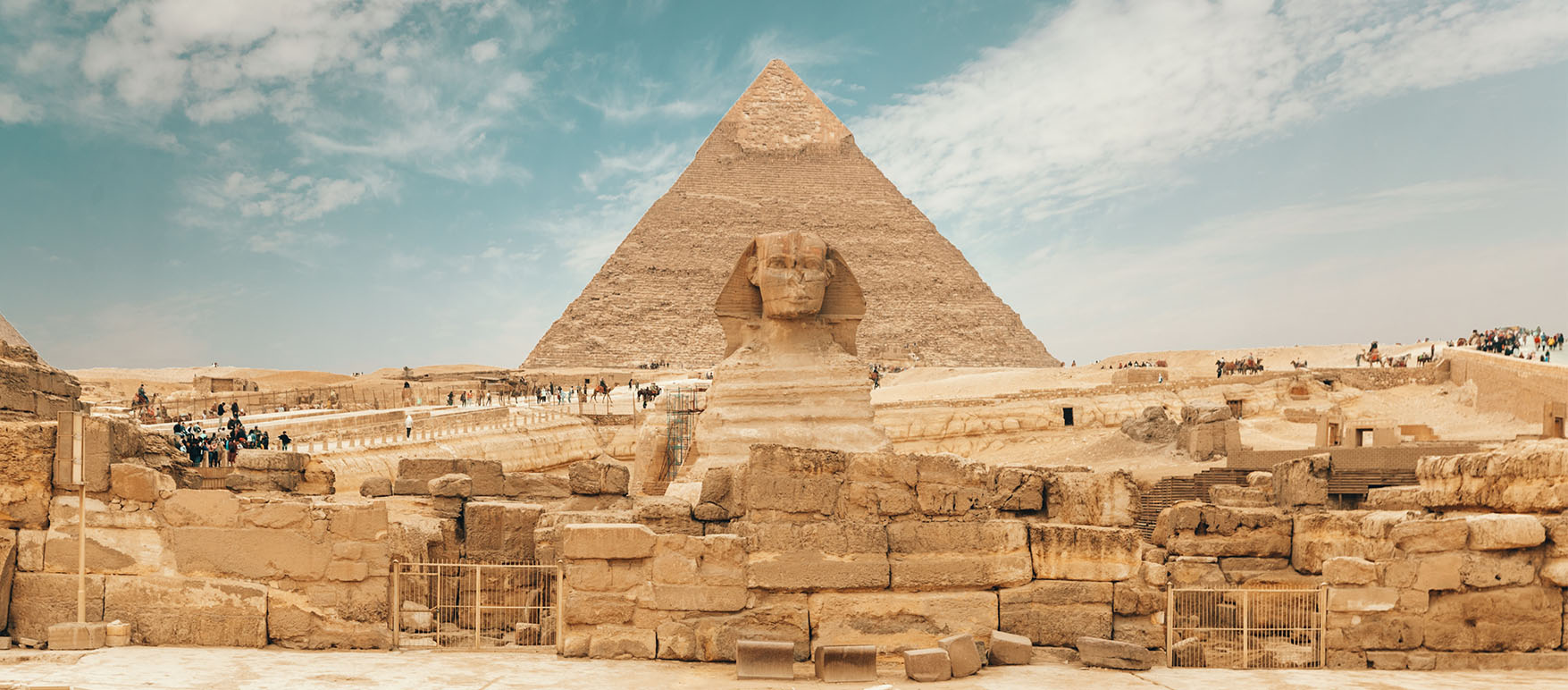 In terms of accommodation, Cairo's city centre boasts options such as Ritz Carlton and Fairmont Nile City. For those who wish to wake up to the sights of Pyramids, Marriott Mena House in Giza is the perfect choice.
Cruising down the Nile, the world's longest river, is on many bucket's list and deservedly so. Egyptian civilization has depended on Nile River for survival since antiquities and thus nearly all the important Ancient Egyptian historical sites are found along its river banks, particularly between Luxor and Aswan. Sanctuary Retreats' Sunboat IV and Nile Adventurer and Oberoi's Philae and Zahra are the best boats cruising regularly between the two cities in either direction. With only around comfortable 40 cabins, these boats make the 4-night cruise down the Nile a relatively cozy experience.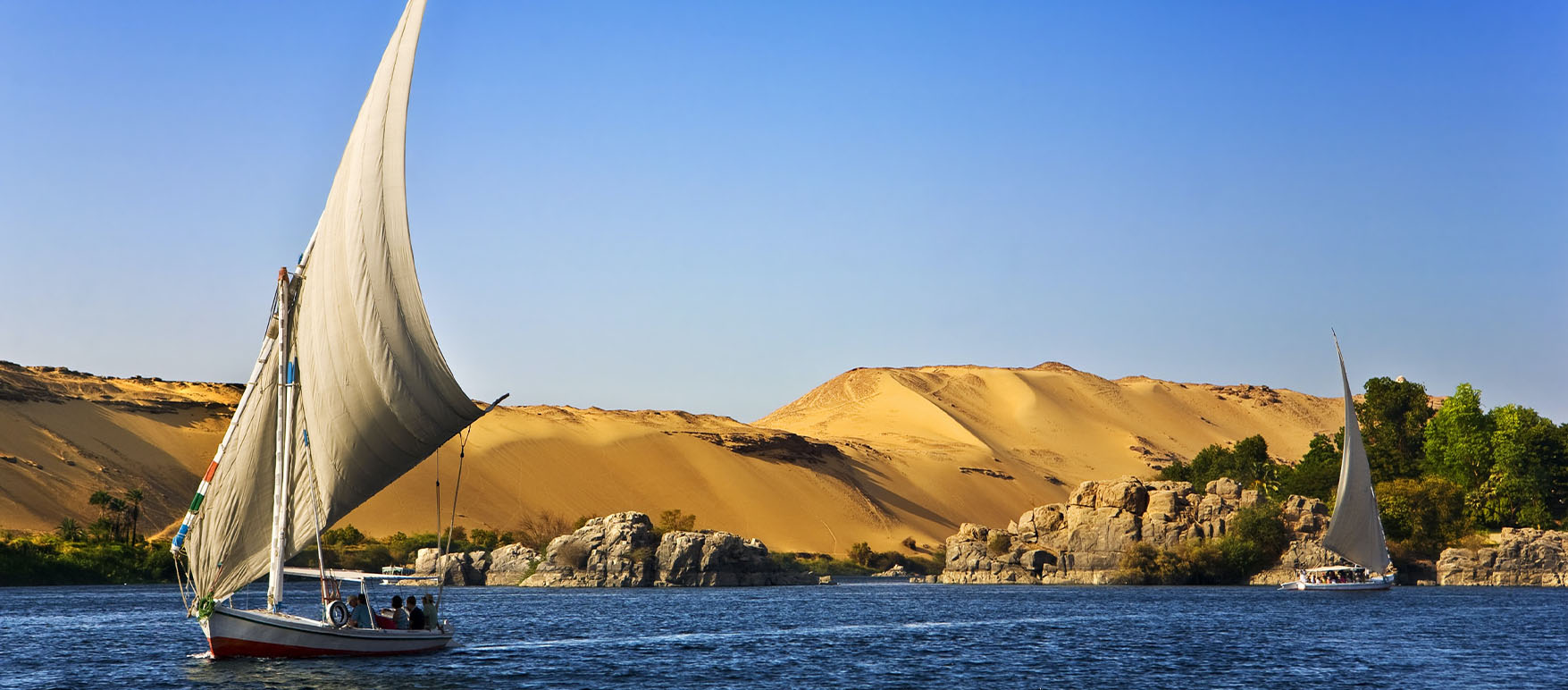 There are lots to see and explore during the day; in Luxor, you can visit the elaborate tombs of ancient Egyptian monarchs in the Valley of the Kings and Valley of the Queens on Nile's West bank as well as the Luxor and Karnak Temples on the East bank. Of particular interest will be Queen Neferiti's tomb which is one of the most spectacular tombs due to its level of details. Sailing upstream, it's possible to visit Temple of Edfu (dedicated to Sky God Horus) and Temple of Kom Ombo (dedicated to crocodile god Sobek) before arriving in Aswan. Beside visiting Ancient Egyptian sites such as Temple of Philae and unfinished Obelisk, you can also experience sailing on the Nile inside a felucca or visiting a Nubian village.
Wrapping up the great week will be the visit to the incredible Great Temple of Abu Simbel, accessible as a day trip via a short flight from Aswan. Built in the 12th century BC and easily one of the most beautiful temples in Egypt, the temple was shifted to the current site in 1968 as the original place would be submerged upon the completion of Aswan High Dam.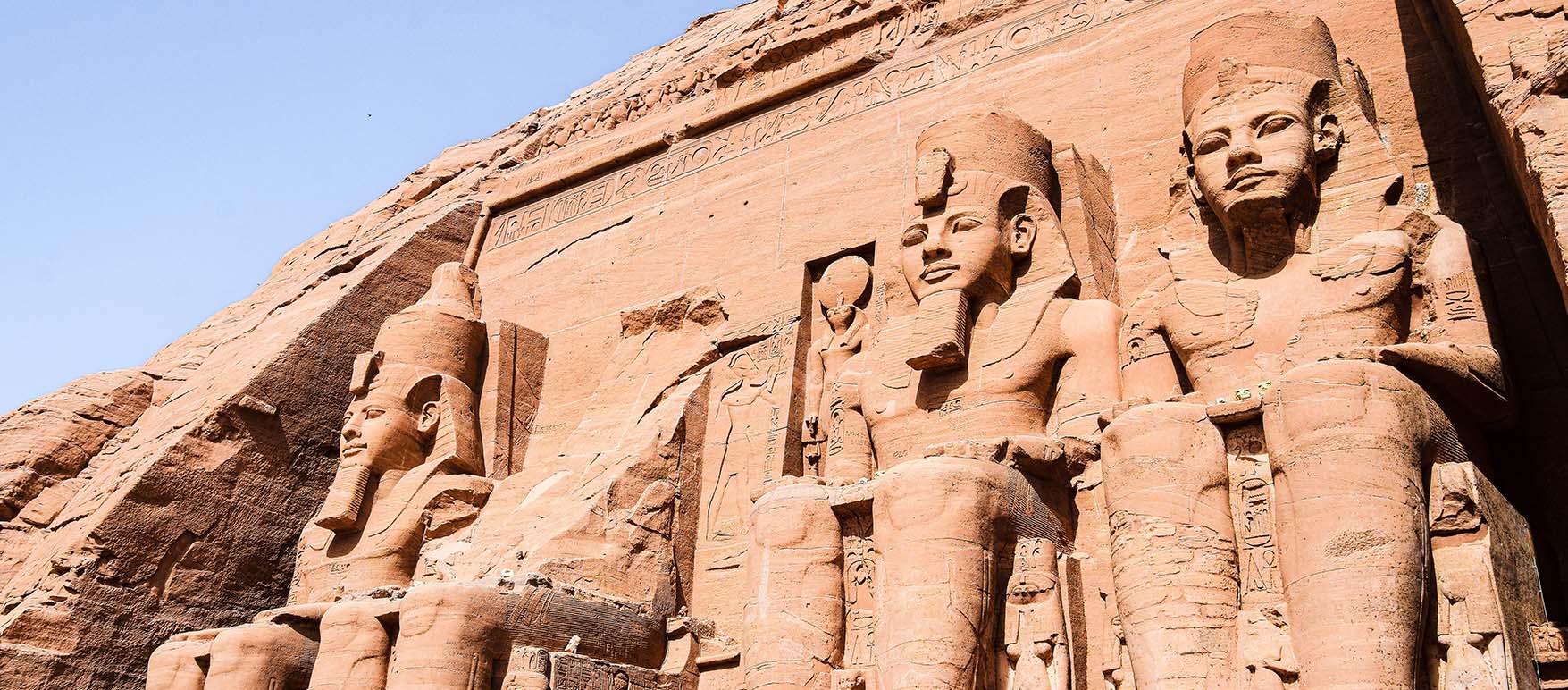 If you have more than a week, you can move to the coasts and explore either Alexandria on the Mediterranean Sea or Sharm El Sheikh by the Red Sea. Alexandria has a good mix of historic and modern sights, ranging from as early as the Roman period to the modern Bibliotheca Alexandria built on the site of the ancient Library of Alexandria. Meanwhile, Sharm El Sheikh offers excellent diving / snorkeling / viewing of marine life in the Red Sea as well as a good base to visit Christian sites such as Mt Catherine in the Sinai Peninsula.
Tuscany is known for its beautiful landscapes and gastronomic experiences. But apart from these, did you know that it's where you can find a treasure trove of Renaissance masterpieces? Also known as the birthplace of Renaissance, Florence, the capital of Tuscany, is a culturally rich city perfect for art enthusiasts all over the world. 
It was one of the wealthiest cities in Europe during the time, with powerful families like the Medici family contributing largely to Renaissance art, creating the vibrant artistic community there that we know today. In fact, many of the Renaissance's greatest works, such as Michelangelo's "David," Botticelli's "Birth of Venus," and Leonardo's "Mona Lisa," were created in or around Florence. 
If setting off on a luxury holiday in Italy to discover Renaissance art in Florence and Tuscany is an itinerary right up your alley, then you're in for a treat! In this article, read more about Renaissance art and discover the best places in Tuscany to marvel at them.
Learn More: 4 Best Luxurious Destinations in Italy
What is Renaissance Art?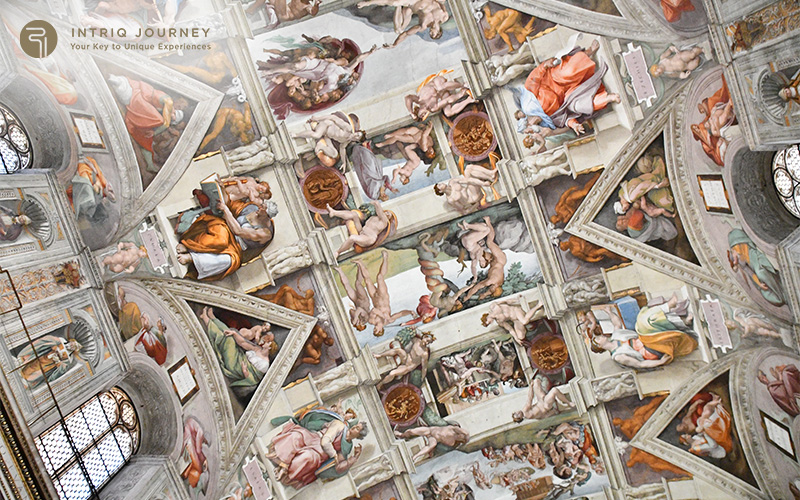 Renaissance art refers to the artistic and cultural movement that took place in Europe  between the 14th and 17th centuries. It is a style that perfectly captures the beauty of our natural world and the human form with precision and depth. 
Some of the most iconic Renaissance art in history were created by notable figures like Leonardo da Vinci, Michelangelo, and Botticelli. 
Where to Find Renaissance Art in Modern-Day Italy
Uffizi Gallery is one of the must-visit art galleries in Florence, where numerous collections of ancient sculptures and paintings between the Middle Ages and the Modern period are housed. The works of many renowned Renaissance artists, such as Botticelli's "The Birth of Venus" and Leonardo da Vinci's "Annunciation" are showcased here. 
The Accademia Gallery is home to Michelangelo's masterpiece, "David," and many tourists worldwide flock to this place to take a look at it. Other sculptures and artwork by Michelangelo, as well as other Italian artists such as Botticelli, Domenicao Ghirlandaio, and Andrea del Sarto are also displayed here.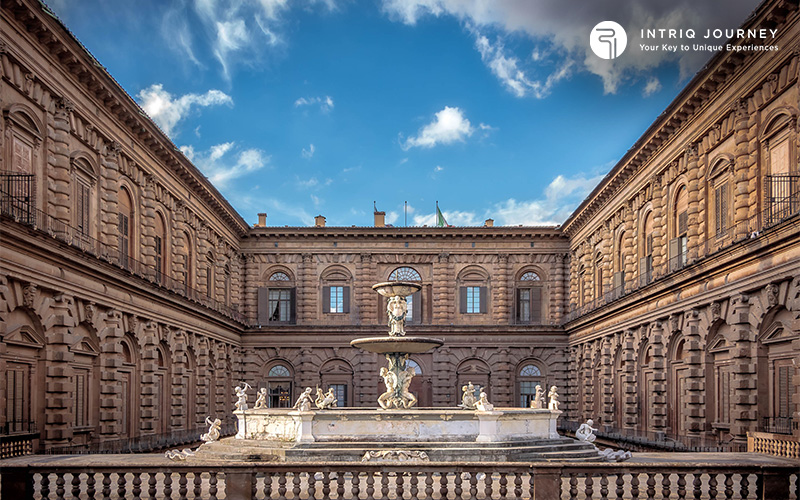 The Palazzo Pitti, which translates to Pitti Palace in English, was once where the powerful Medici family resided. The property now houses several museums, including the Palatine Gallery, which features works by Titian, Raphael, and Caravaggio. The Palazzo Pitti also boasts stunning Renaissance architecture and frescoes that one can admire when touring the space. 
The San Marco Museum situated within the former Dominican convent of San Marco was renovated and decorated by some of the greatest Renaissance artists. It contains an extensive collection of works by Fra Angelico, one of the most renowned painters of the Early Renaissance. 
The architecture and the monastic atmosphere of the museum's layout also offers an immersive experience into how Renaissance art was integrated into the daily routines of those living in the convent at the time.
Arezzo, a charming town nestled in eastern Tuscany, is a hidden gem for Renaissance art lovers. This town was where Giorgio Vasari, a Renaissance painter and architect lived, and is also where you can find some of the works of Piero della Francesca, one of the most important Early Renaissance painters. Several works produced during the Renaissance can be found in this region.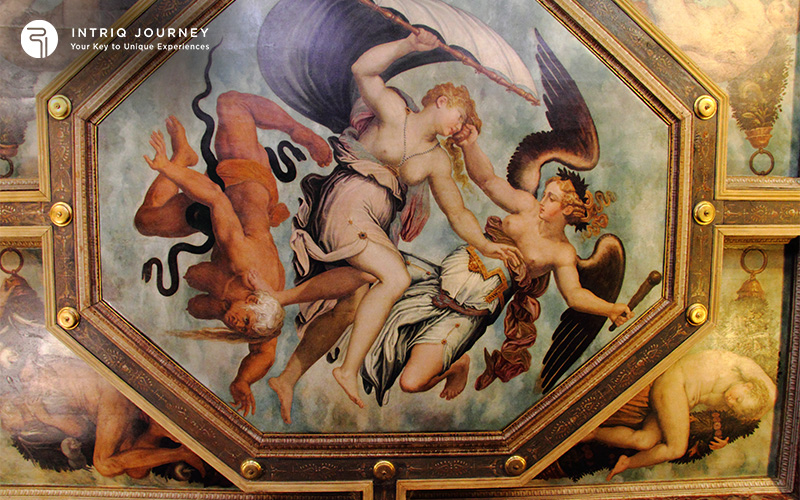 Some places to visit in Arezzo include:
Basilica of San Francesco

Church of Santa Maria in Gradi

Arezzo Cathedral

Casa Vasari 

Pisa Camposanto Monumentale
The Camposanto Monumentale offers a glimpse into the evolution of artistic styles, particularly those of the Renaissance era. Its frescoes are created by some of the most renowned Renaissance artists, including Benozzo Gozzoli, Taddeo Gaddi, and Buffalmacco. 
Unlike the bustling tourist crowds at the nearby Leaning Tower of Pisa, the Camposanto offers a more serene and contemplative atmosphere. It's a place where you can take your time to appreciate the art, architecture, and history without the rush of a typical tourist destination.
Tuscany is an art lover's paradise where the echoes of the Renaissance still resonate through the cobbled streets and picturesque landscapes. Whether you're an art enthusiast or a curious traveller, if you're keen to see all the great masterpieces of the Renaissance era, perhaps a luxury Tuscany tour will be perfect for you. 
Are you up for some cultural exploration in Tuscany? Let Intriq Journey, a tour agency in Singapore, curate the perfect luxury Tuscany tour for you. Unlock your unique experience today.