Straddling between Europe and Asia, Turkey has always been on the crossroads of history. Greeks, Romans and Turks have left their marks over the centuries on this beautiful land, creating an amazing tourist destination.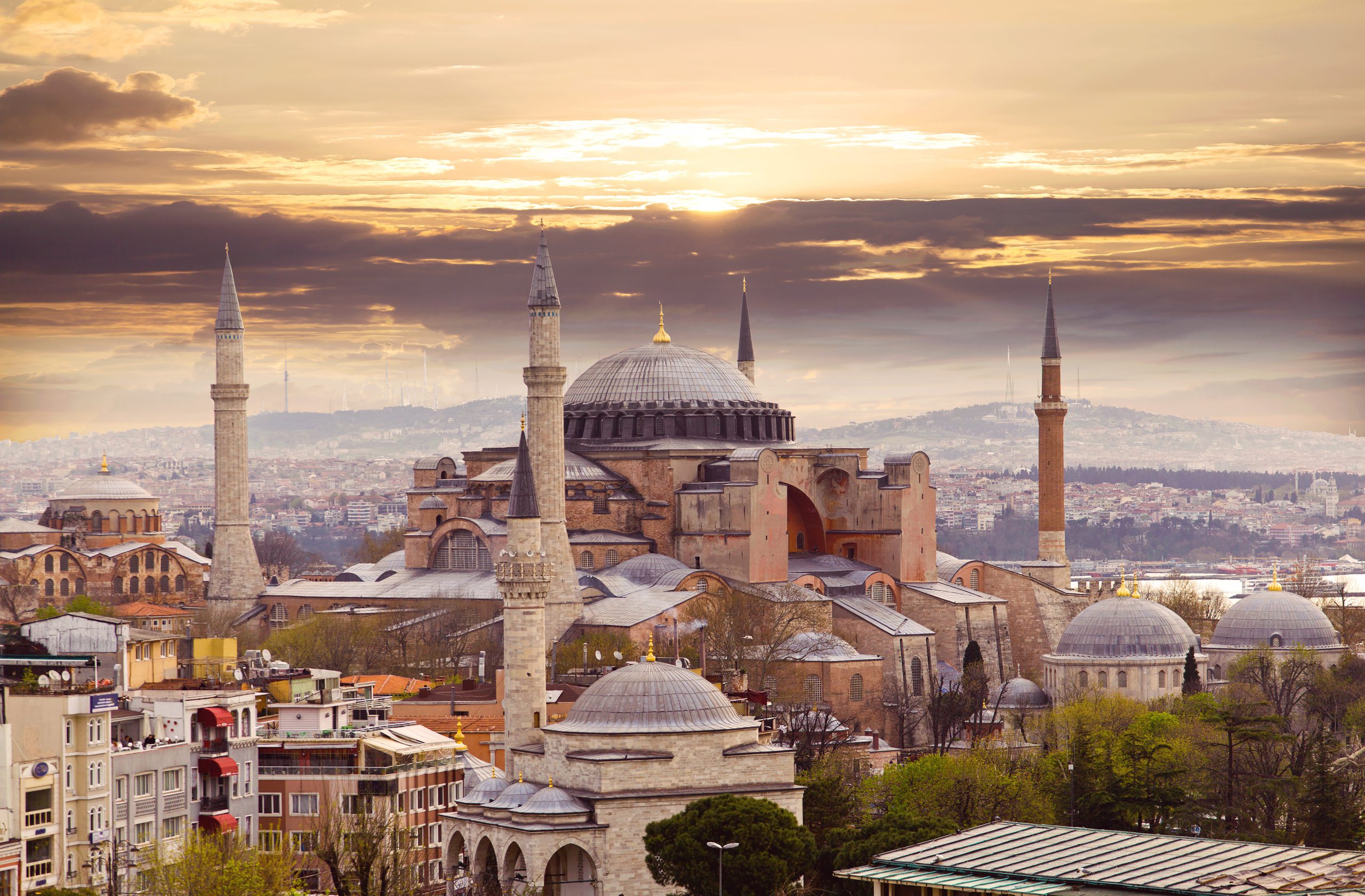 The itinerary begins with two or three full days in Istanbul, Turkey's main cultural and economic centre. Capital of the Roman, Byzantine and Ottoman empires for over 16 centuries, the historic Sultanahmet district reminds you of the city's past glories. Haghia Sophia, Sultanahmet Mosque, Topkapi Palace and Basilica Cistern are all beautiful relics of the city's fortunes. You can also cruise down the picturesque Bosphorus, the strait which separates Europe from Asia, before going on testing your bargaining skills in Grand Bazaar, one of the World's largest and oldest indoor markets. With more time, you can visit the atmospheric neighbourhood of Chora or enjoy a Turkish Bath experience in an authentic bathhouse such as Çemberlitaş Hamamı. In terms of accommodation, Four Seasons Sultanahmet is the best option within walking distance from all the main tourist places in the historic district. For those who love a good sea view, Four Seasons by Bosphorus, Kempinski and Shangri-La located on the European shores of Bosphorus are good choices.
From Istanbul, you can fly to southwest Turkey and visit the awe-inspiring archaeological sites from the Roman times over the next three days. Start with Pamukkale ("cotton castle" in Turkish), whose fame as a spa town went back more than 2,000 years ago. The high mineral content in its hot springs created the landscape made up of white terraces of travertines. Depending on season, you may have the chance to soak in the hot springs. Above the travertines lies the former Roman city of Hierapolis, now an UNESCO World Heritage Site. Aphrodisias, another archaeological site from Roman times, is well worth a detour as well.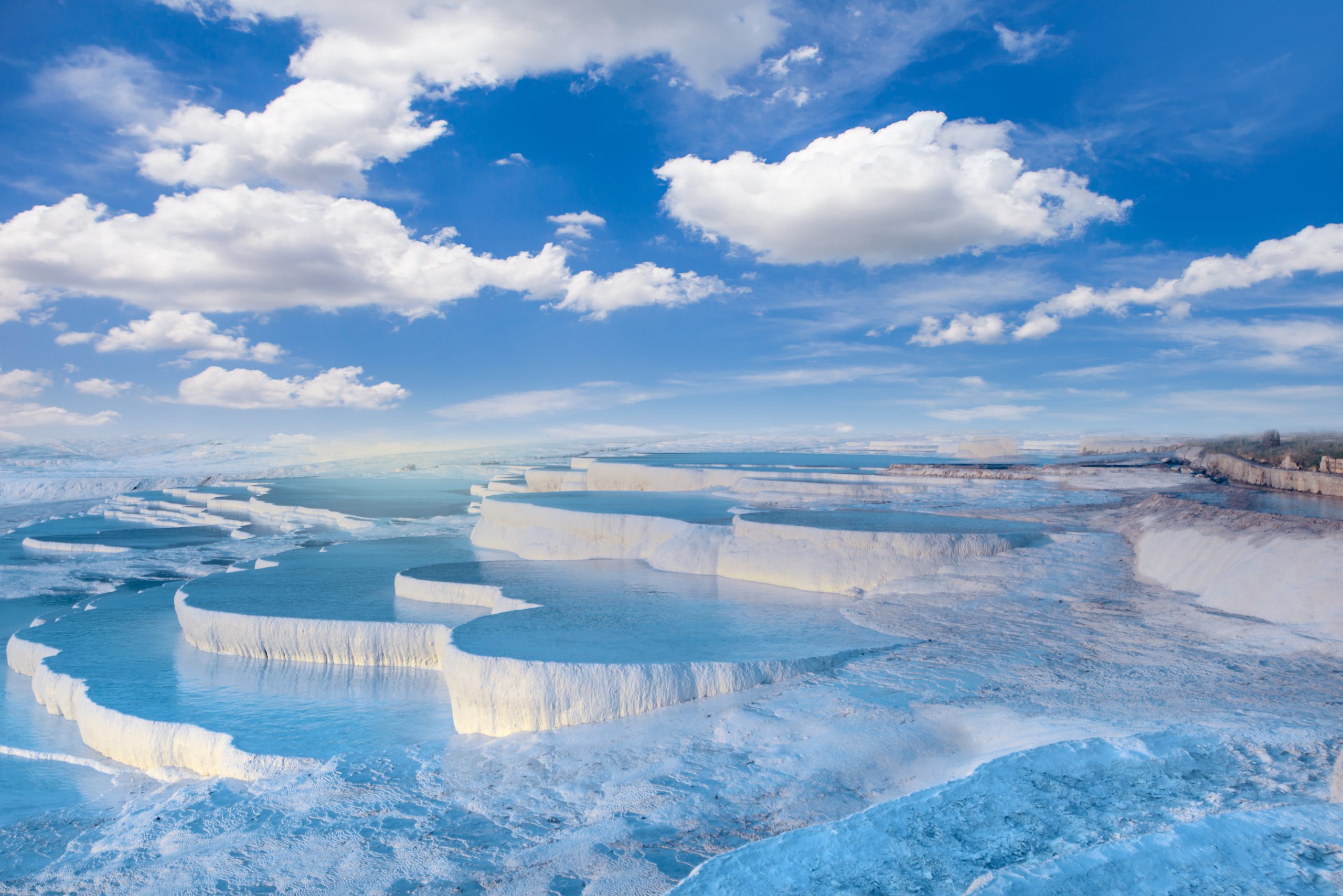 Ephesus, three hours' drive away from Pamukkale and near to Aegean Sea, was formerly an important seaport in the Roman times. It is now an expansive archaeological site featuring impressive sights such as Celsus Library and the Great Theatre, and photographs of them are often used as part of Turkey's marketing material. Also nearby is the ruins of Temple of Artemis, one of the seven wonders of the Ancient World. If you are tired of the ruins already, head up the hill to the pretty village of Şirince, famous for its wines as well as traditional Greek-style architecture.
The last destination in this itinerary is Cappadocia, located in central Turkey and home of the unique 'fairy chimneys". These bizarre-looking geological formations were created due to natural elements eroding lava from volcanic eruptions millions of years ago and now hot air balloons above this out-of-the-world landscape is often the image conjured up when one thinks about tourism in Turkey.
The highlight not to missed when visiting Cappadocia is staying at one of the cave hotels, with the top ones being Museum Hotel and Argos in Uçhisar. These hotels are among the most unique in the world, with rooms or suites carved out of caves and many come with beautiful terraces with breath-taking views of fairy chimneys.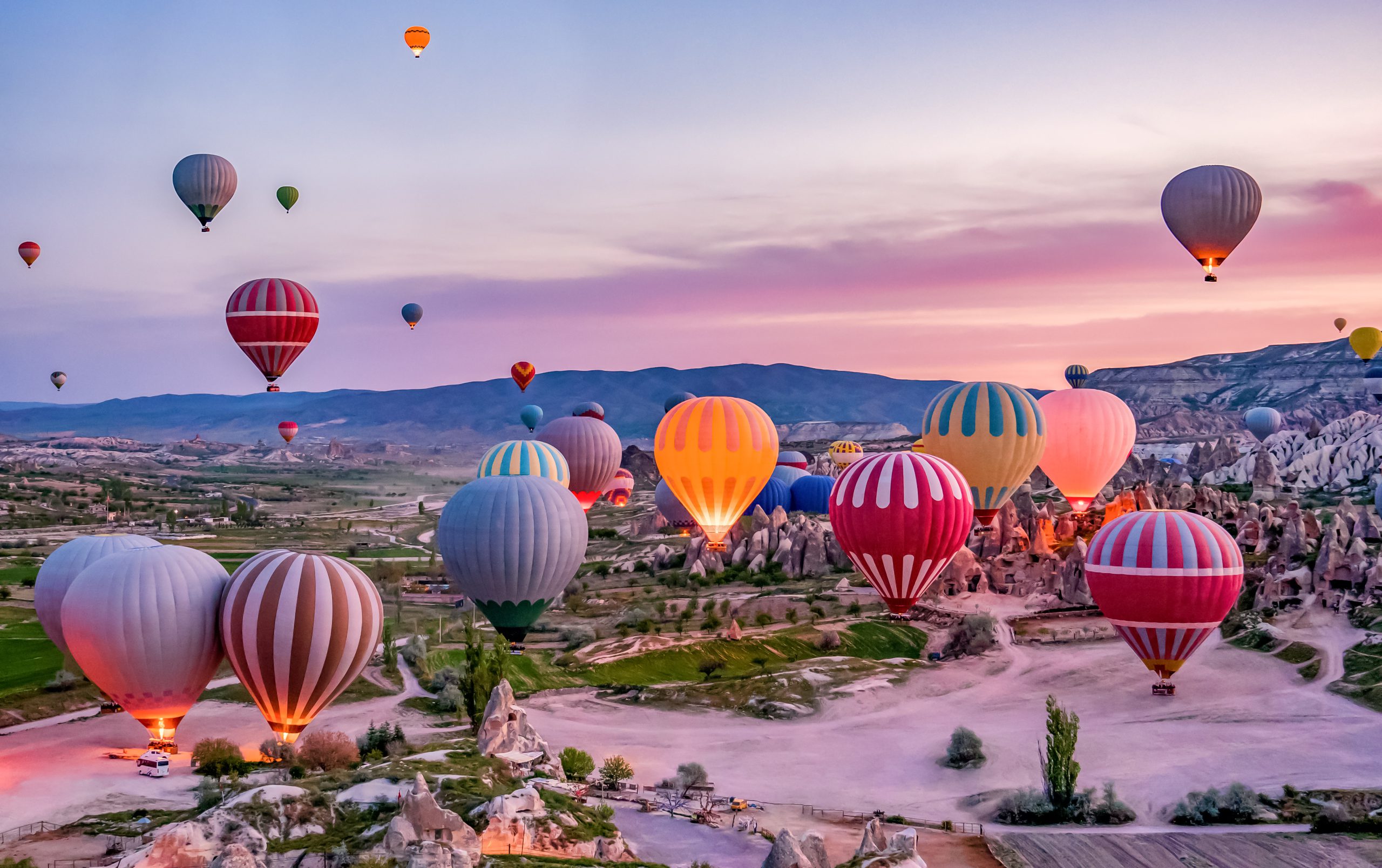 Beside catching sunrise on a hot-air balloon ride, there are plenty to see and do in the region over two to three full days: open air museums in Goreme and Zelve, underground cities of Kaymakli or Derinkuyu or for the more adventurous, hiking or even riding an ATV around the beautiful valleys of Ihlara, Devrent, Guverncilik or Pasabag. Avanos in Cappadocia is also famous for ceramics and worth a visit if this is something up your alley.
By the end of this itinerary, it will be difficult not to fall in love with this amazing country.