The Ghan Express is a luxurious train journey through the heart of Australia, offering passengers an experience of a lifetime. From the moment you step onboard, you'll be transported back to a bygone era of elegance and sophistication.
The train's carriages are beautifully appointed, with plush armchairs and polished timber fittings. The dining car is a particular highlight, with its linen tablecloths and crystal glassware creating a refined atmosphere.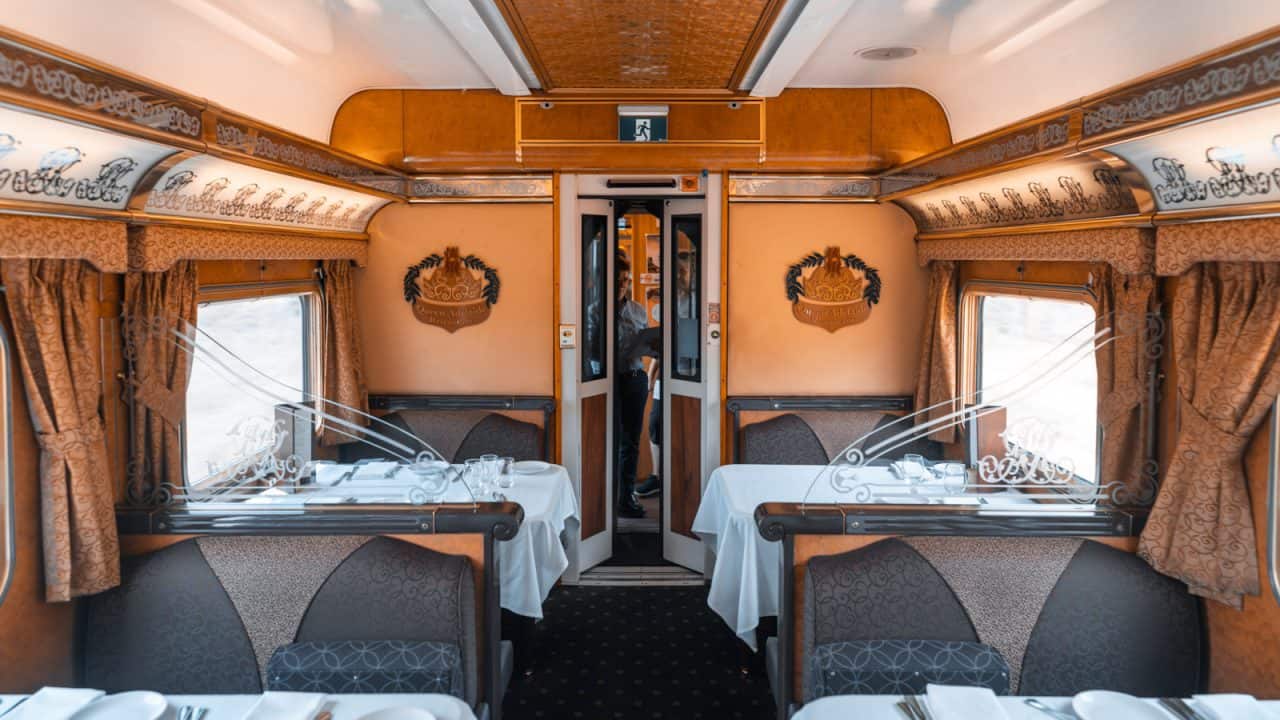 As the train winds its way through the rugged outback, you'll be treated to stunning views of the desert landscape, with its red sands and towering rock formations. And at night, the stars above are a breathtaking sight, with the absence of light pollution allowing for a truly magical experience.
The Ghan Express is more than just a train journey, it's an immersive experience that will leave you with memories to last a lifetime. Whether you're looking for adventure or simply want to relax and unwind in style, this is a journey you won't soon forget.