Italy is a country that truly values the protection of its cultural heritage, having more world heritage sites than even the United States with its Grand Canyon. Its 50+ sites are dotted around Italy, from the Amalfi Coast to the cities of Rome, Venice and more.
Not only do these sites enrich our global cultural knowledge; but they also draw more tourists than ever before to experience Italian culture at its finest. From sensory delights like truffle and oregano to stunning old-world architecture and art, there's something for everyone to enjoy at Italy's many world heritage sites.
What Is the UNESCO World Heritage Site?
UNESCO World Heritage sites are natural and cultural sites that have been deemed of universal importance, as recognized by the UNESCO World Heritage Committee. Italy has an impressive number, boasting 55 sites on the UNESCO World Heritage List–the most UNESCO sites of any other European country!
With a rich cultural and natural history, these notable landmarks range from Venice's Grand Canal to the Rhaetian Railway in Switzerland. The natural sites of Italy are plentiful too; the many natural heritage spots include the Primeval Beech Forests of the Carpathians and Southern Apennines, which contain centuries-old trees and breathtaking natural scenery. As we can see, Italy's incredible landscape is part of what has made it such a popular destination for travellers around the world.
Italy's UNESCO World Heritage Sites
Italy is one of the best countries in the world to soak up natural and cultural heritage sites, as it is home to a vast array of natural and mixed UNESCO World Heritage Sites. From natural wonders like the Dolomiti Bellunesi National Park and Monte San Giorgio Natural Reserve, to more culturally significant spots such as The Arab-Norman Palermo and its Cathedral Churches, Italy has something for everyone looking to explore some of the most awe-inspiring mixed site on Earth.
As if that wasn't enough, visiting Italy also offers an amazing opportunity to uncover the historical past by exploring ruins like the Villa Adriana. There is no doubt that any visit to Italy will be very rewarding for anyone looking for an enriching experience – both natural and cultural – that only this beautiful country can offer.
Check out this list to see where you should go: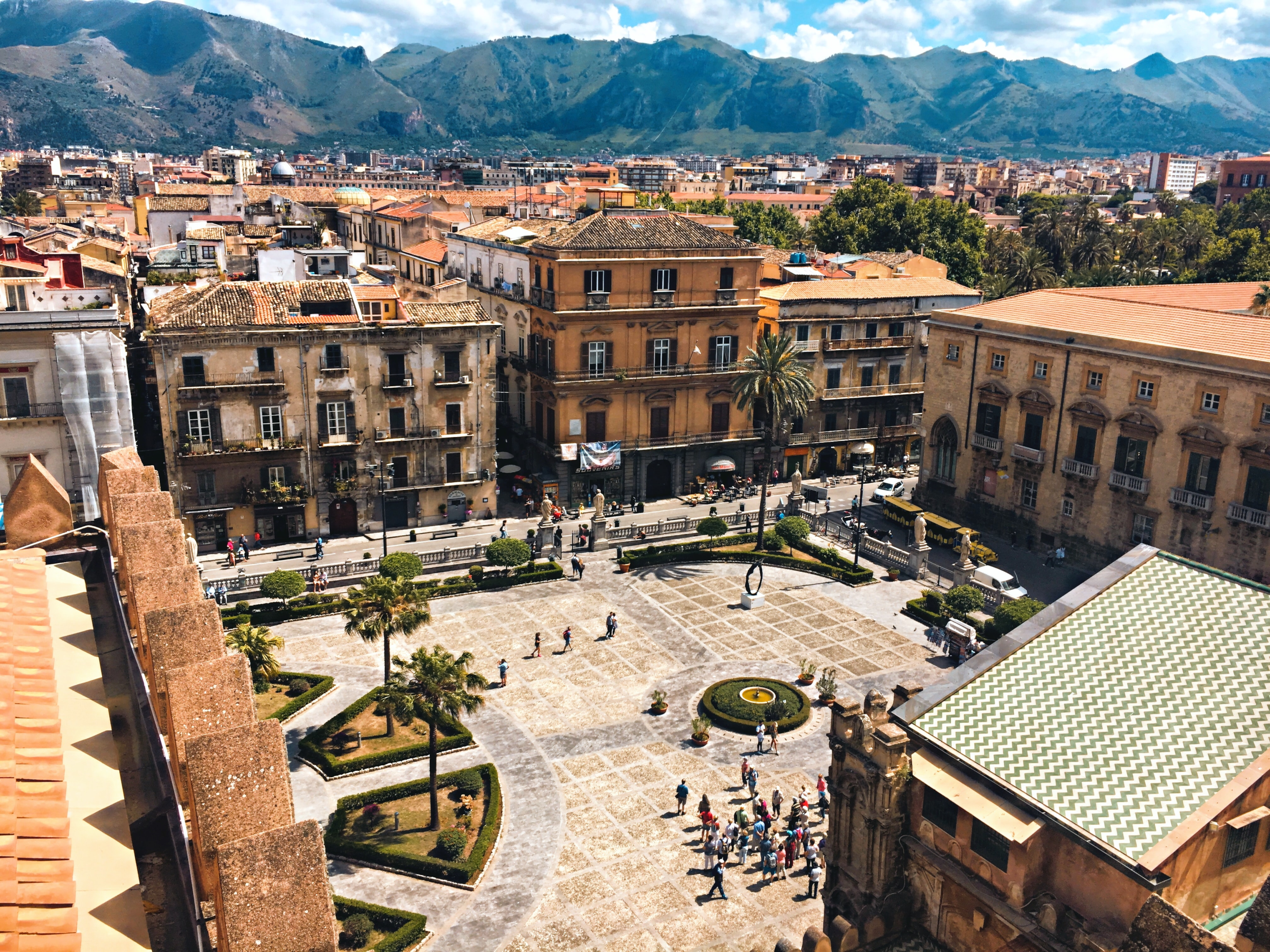 Palermo

Palermo, a cultural site located in Italy, is one of the most famous UNESCO World Heritage sites due to its unique and stunning architecture. This cultural site boasts an eclectic mix of Baroque and Neoclassical architecture which are combined together in beautiful harmony along the cobblestone streets of Palermo.

The cultural heritage throughout this area has been preserved for centuries and still retains the grandeur of the past. From colourful Piazzi's square to historical monuments such as the Royal Palace or Martorana Church, tourists can take in a plethora of cultural attractions while exploring Palermo. Whether individuals are seeking a bit of history or simply looking to admire breathtaking views and marvel at stunning ancient churches, there really is something for everyone when exploring this remarkable destination.

Agrigento, Valley of Temples

Agrigento is famous for its well-preserved remains of prehistoric and historic architecture, including the Temple of Concordia which stands perfectly intact.

The history of the city is reflected in these grand ancient structures, representing thousands of years of history and culture that have been passed down with time. Wooded hills also surround Agrigento, providing breathtaking views and making it an ideal place to experience history up close.

Syracuse

Syracuse, a richly storied Italian town on the Mediterranean Sea, is one of Italy's most stunning UNESCO World Heritage Sites. With its deep-rooted history spanning over two and a half thousand years, Syracuse is famous for its remarkable archaeological ruins and relics, grandeur Baroque churches, art galleries that display some of Italy's finest artwork, and breathtaking beaches.

Baroque towns

The marble facades, grand columns, large public squares and colourful stucco walls make Italy's baroque towns a sight to be remembered. These small cities have become popular tourist attractions thanks to their exquisite fountains, ancient ruins, and mediaeval fortifications. The towns included are:

Caltagirone
Militello Val di Catania
Catania
Modica
Noto
Palazzolo Acreide
Ragusa
Scicli

Alberobello

Alberobello is an incredibly unique UNESCO World Heritage Site located in Italy. This ancient town is known for its trulli – surreal looking white-stone dwellings with lime-washed conical roofs made up of small rocky elements. Although this site began as a modest farming community, it quickly became a tourist attraction due to its individuality and somewhat futuristic appearance. Tours in Italy often include a stop in Alberobello to give travellers a chance to experience this fascinating place firsthand and appreciate its distinct features.

Cilento and Vallo di Diano

The national parks contain an array of natural beauty including an expansive coastline, sprawling hills, and meadows in addition to the diverse fauna and flora native to the area. Blending historical and cultural importance with dazzling mountain views and Mediterranean beaches, Cilento and Vallo di Diano national parks have become popular attractions for visitors from around the world.

Dolomites

The natural wonders of the Dolomite Mountains in Italy will leave you in awe. This natural site was named a UNESCO World Heritage Site because of its unique beauty and natural splendour, making it an essential part of the natural world heritage. The majestic mountain ranges are rugged yet elegant — soaring peaks that twist their way through valleys and pastures.

The pristine cliffs, colourful rock formations and lush forests offer breathtaking views that make it easy to lose track of time while exploring this natural marvel. Whether you're visiting for the day or taking a longer trek to discover this natural world heritage site, the Dolomites will stir your soul and make you appreciate the beauty of creation.

Pompeii

The ruins of the ancient city of Pompeii are some of Italy's most famous and haunting sights. Largely destroyed by the volcanic eruption of Mt. Vesuvius in 79 AD, the roman city has been preserved as a UNESCO World Heritage Site, offering visitors a window into what life may have been like during the heyday of the roman empire. The site contains numerous remains of roman buildings, accommodations and art, including mosaics and frescoes particularly well-known for their naturalistic depiction of roman culture.

Venice

Italy's stunning UNESCO World Heritage site of Venice has been a symbol of alluring beauty and luxury for centuries. Venice is famous for its unique combination of waterways and architecture which create a dazzling cityscape. Touring Italy luxuriously is an unforgettable experience and a great way to explore this uncrowded corner of Italy.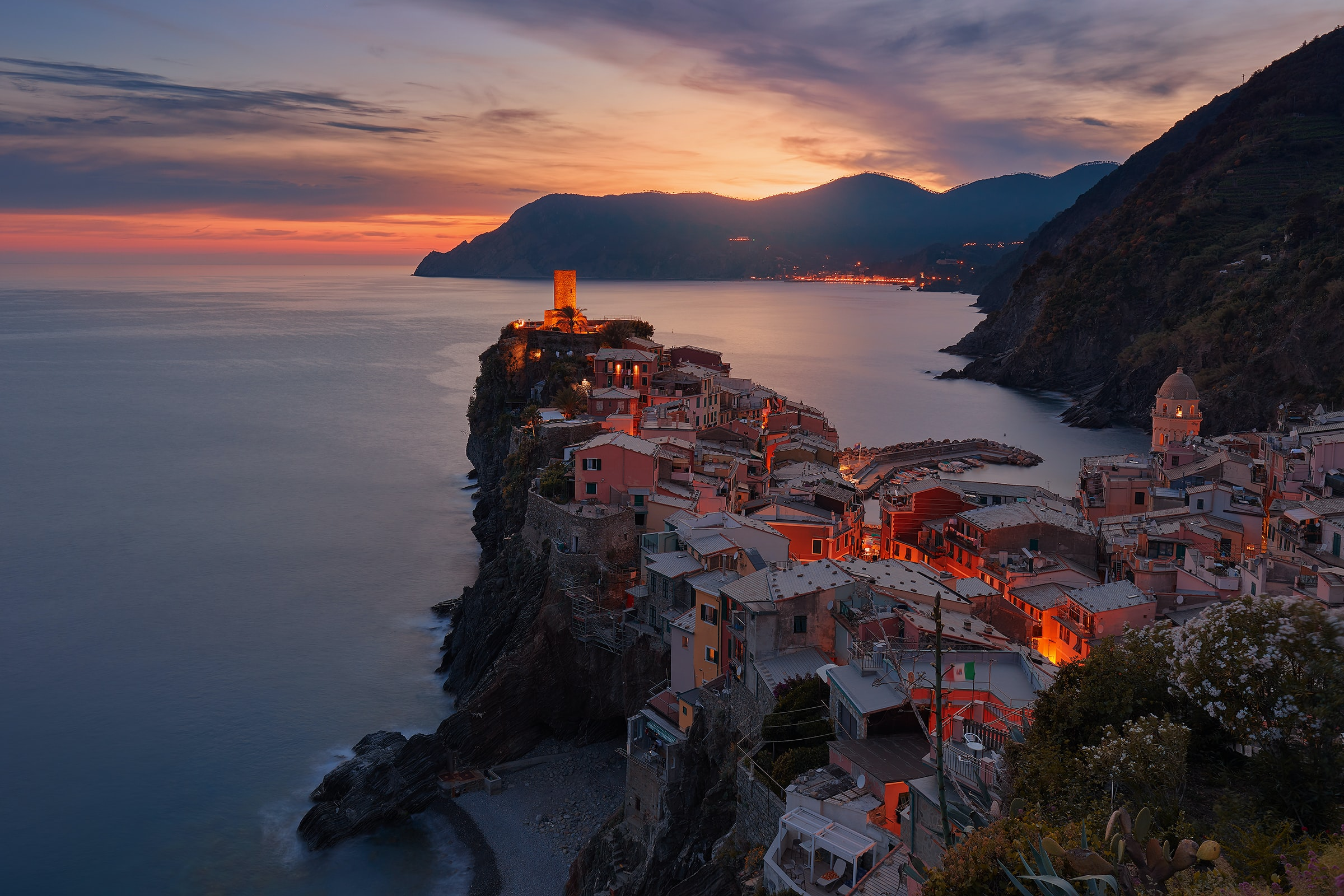 So, what are you waiting for? Italy with its plentiful beauty and experience are all waiting for you.