Contrasting the hustle and bustle of city life, here, you can slow down, calm your mind, and rejuvenate your senses in a refreshing way.
"In early August, I took a trip to Yunnan after Beijing was reclassified as a COVID-19 low-risk zone. I left the city to give myself a break, both physically and emotionally. I have been to Yunnan several times, and this time I chose its southern region to experience the local "wild and luxury tent" and "boutique home stay" that I had longed to try. On top of that, I wanted to avoid the peak tourism season to appreciate the World Heritage Yuanyang Rice Terraces and the historically appealing Jianshui Ancient Town."
By Stella Fan, Founder of Intriq Journey
Rice Terrace
I left Kunming for Honghe Hani and Yi Autonomous Prefecture, passing through Yuxi, Yuanjiang and the Tropic of Cancer on my way to arrive at Samaba Terrace (撒玛坝梯田).
Samaba Terrace is the single largest rice terrace in the world and is also the first World Cultural Heritage site centered around farming culture in China. With an altitude between 600m and 1,880m and an annual average temperature of 20.9 ℃, it feels very much like a comfortable natural greenhouse.
Around 2,000 years ago during the Sui and Tang dynasties, a group of Di-qiang people migrated southward from the plateau area, crossing the Red River and arrived at the foot of Ailao Mountain. Upon settling there, their way of life changed from nomadic lifestyle to farming. During the Yuan, Ming and Qing dynasties, many Han people migrated from the north to the Red River Basin due to war, the expansion of wasteland areas and other causes. With this migration came the rapid expansion of the terrace. Now, the terrace covers a total area of one million mu (~ 165,000 acres) in Yuanyang, Honghe, Luchun and Jinping counties.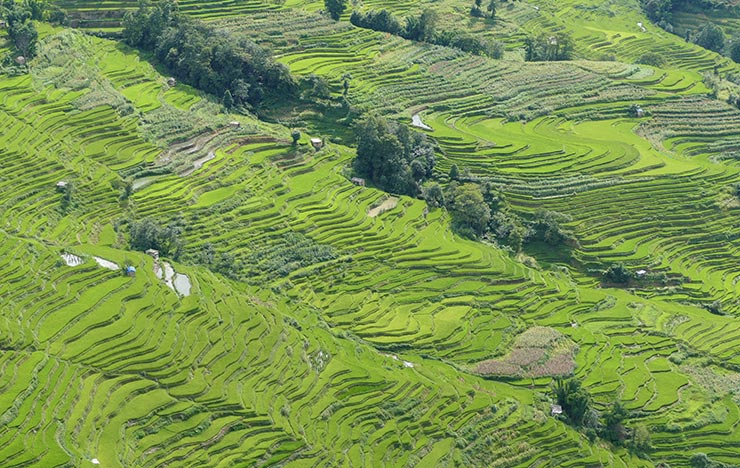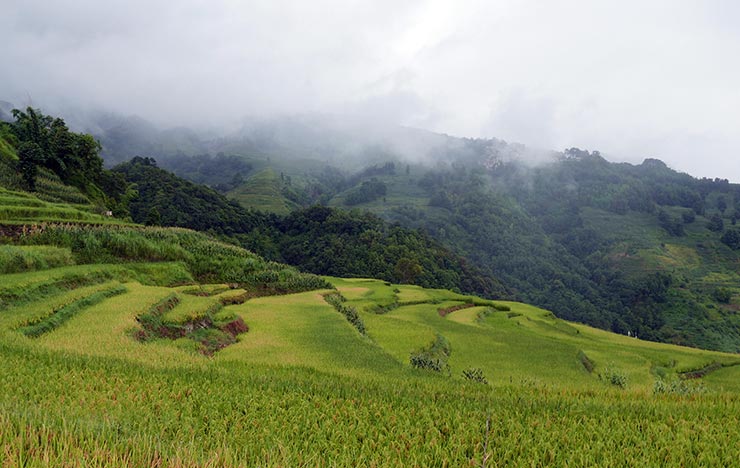 Impressive rice terraces stretch as far as the eye can see. During sunrise and sunset, the terraces shimmer with beauty as if they were colour palettes overturned by God. Their appearances also change with the seasons. After irrigation in the winter, the terraces often reflect different colours based on the time of the day.
Glamping
In the 170-year-old ancient Hani village ruins, a modern Chinese hotel group with a yearning for nature — Vinetree — designed and constructed 17 independent courtyard tents with a private bath and 5 public spaces, resulting in the Vinetree Honghegu Tented Resort where I spent 2 nights.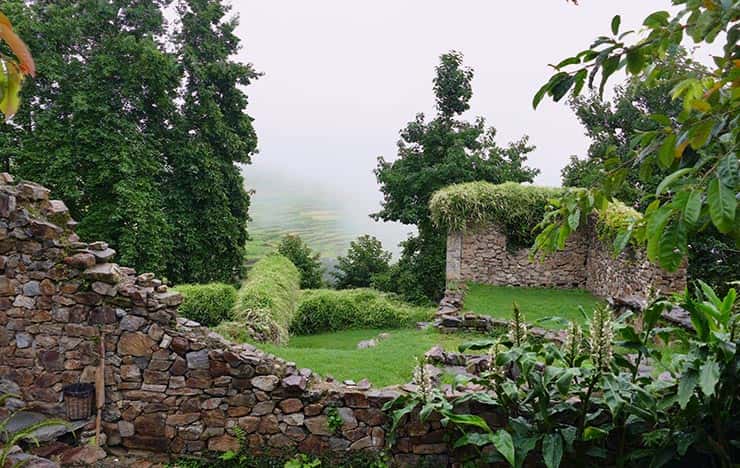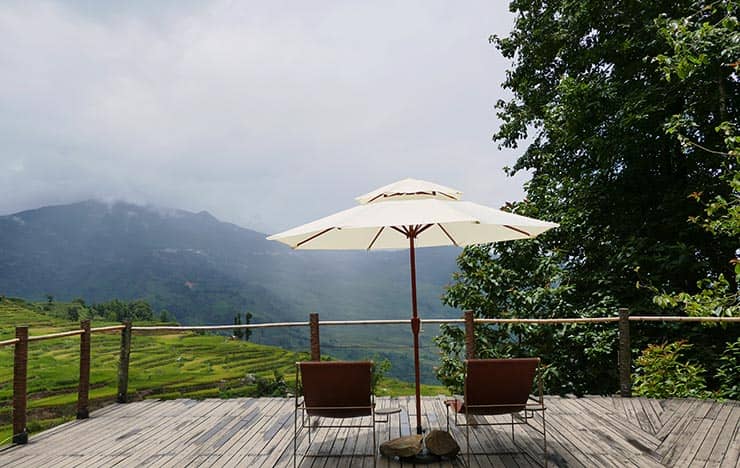 The resort is constructed within an abandoned Stone Stockade which blend perfectly into a village layout. The resort is arranged in the form of a terrace and each of the 17 independent tent is built apart, creating a unique and private space, facing the Samaba Terrace and the mountain forming the backdrop.
Tent
Detachable and removable tents are the best structures for "ecological tourism" as it can protect the original features of an area without damaging it.
The whole "tent room" is built with a steel structure and in 3 layers with zipper. Through the gauze curtain of the tent, I could see the greenery and my private bath under the trees.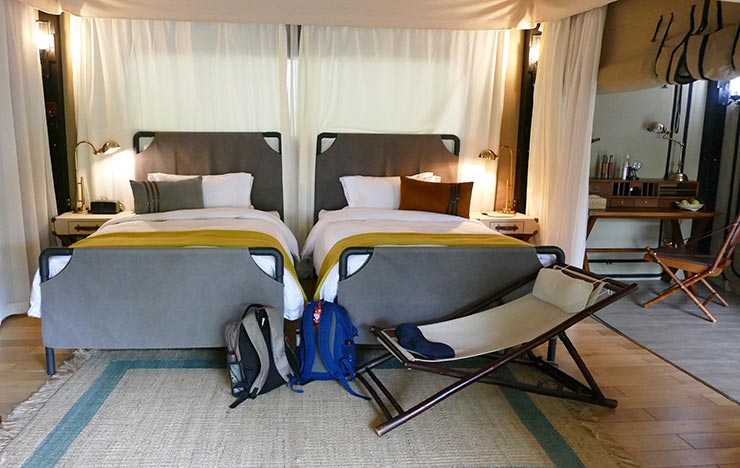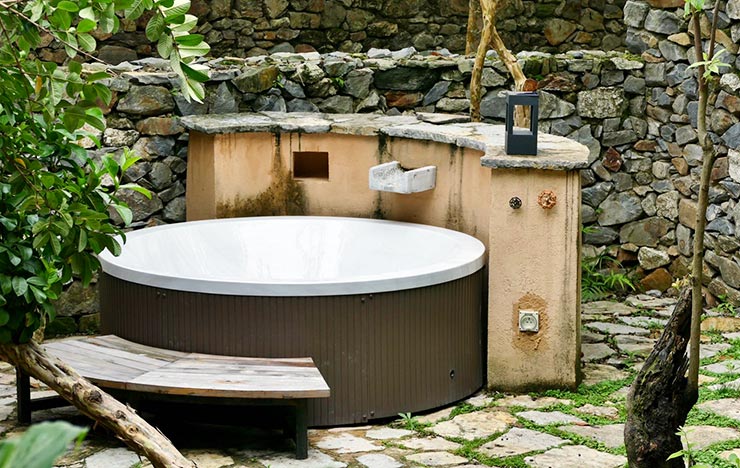 There is also a public infinity pool, with a water depth of 1.4 m, designed in the shape of a terrace ridge and naturally integrated into the whole terrace environment. It is one of the most popular places for children.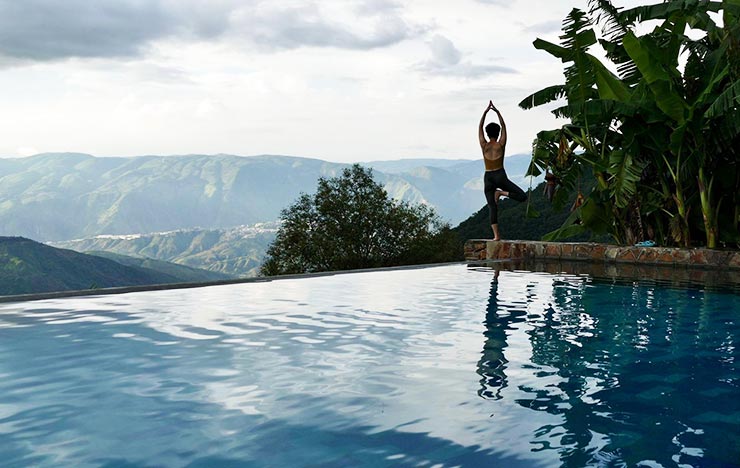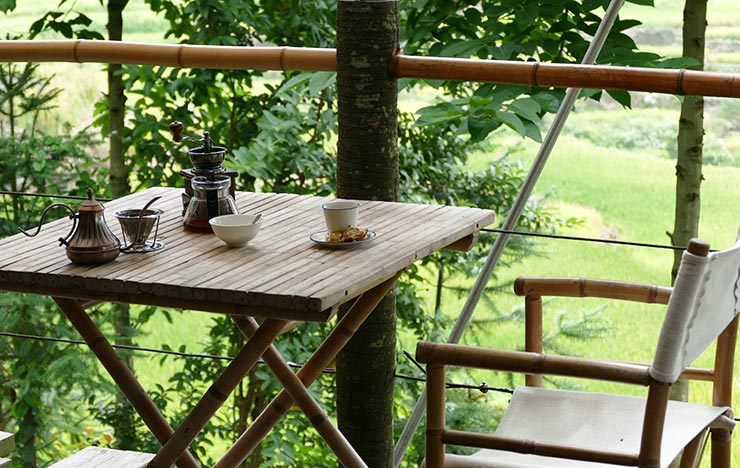 Delicious food
The hotel offers a fully inclusive package. Meals are specially prepared by the hotel using locally sourced ingredients, fresh from farm to table. Be prepared to enjoy some local specialties such as Hani dipping chicken, delicious dried beef known as Ganba, edible wild herbs, fish caught from the terrace, and red rice.
Some nights, the hotel will arrange a BBQ campfire party and it is a great social opportunity to get to know other travellers. No one thought it was crazy "to spend so much money to stay in a tent located on a remote mountain".
Hike
Around the campsite there are many places that make for excellent hiking. These little-known places are still full of pure simplicity. They highlight the ancient horse caravans trade, history of Tusi in Yunnan and the essence of Hani farming culture.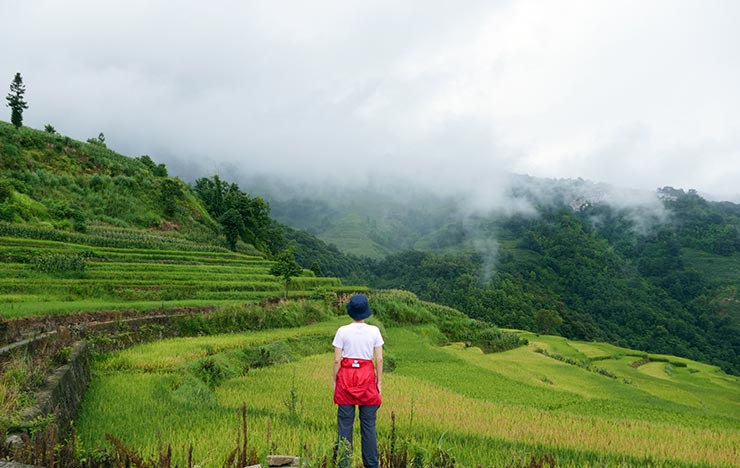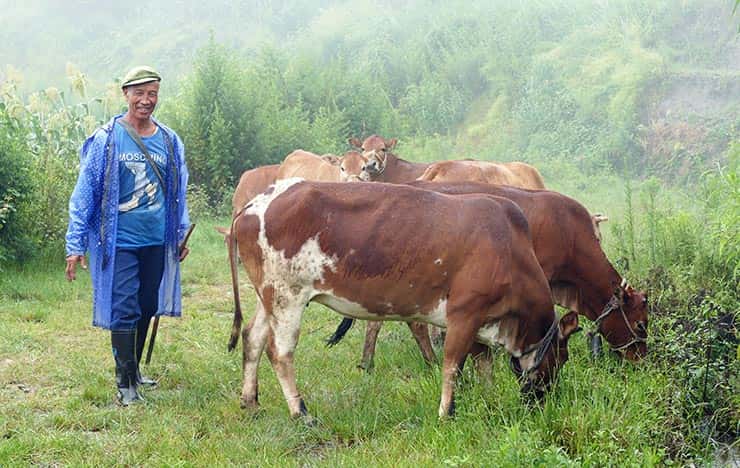 Friends
The resort employs 23 native Hani, including a few who are not fluent in Mandarin. Unassuming, industrious, and approachable, they are our special stewards. With these experts by your side, you will have the opportunity to try your hand at cooking glutinous rice cake, catching fish in the fields, learning embroidery or walking to Meidong Village, which belongs to the Hani Ethnic Group. They can also teach you all about Hani attire and cultural dances.
Although they may not be five-star hotel trained, you can sense their sincerity in wanting to showcase their home and culture to visitors. Working in the resort allow the young Hani people to maintain close family ties while staying connected with the outside world.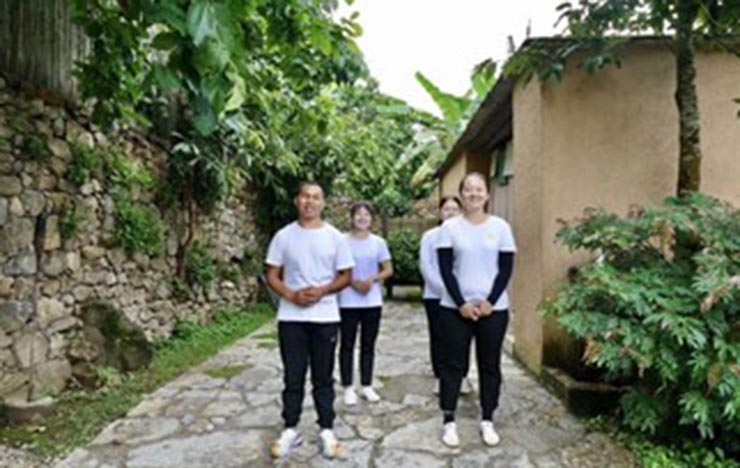 "Vinetree ideology is closely aligned with Intriq Journey. This is a world-class tourism village revival model and a prime example of sustainable ecological tourism in China. It balances accessibility and distance from the world, luxury and nature, development and inheritance. It is completely on par with tentage accommodation in other countries."
By Stella Fan, Founder of Intriq Journey
Lively Hani Mushroom House
Continuing my journey, I left Vinetree Honghegu Tented Resort and drove to Azheke Village (阿者科哈尼村) of the Hani Ethnic Group in Yuangyang for a night. With an altitude of 1,880m and 200-year history, the Azheke Village is part of the third group of traditional villages to be recognized nationally. This remote village has not been excessively commercialised, so not many visitors go there.
Hani people believe that "people's lifeblood is the land, the lifeblood of the land is water, and the lifeblood of water is the forest and trees". Villages of the Hani Ethnic Group is tightly integrated with forests, terraces, and bodies of water, forming a complete ecosystem.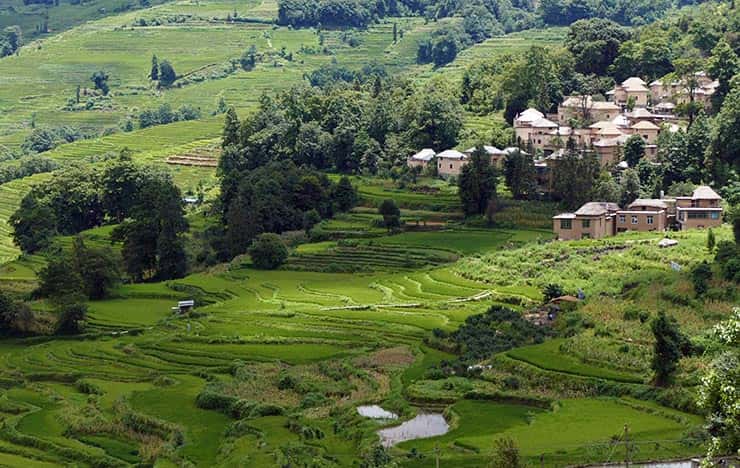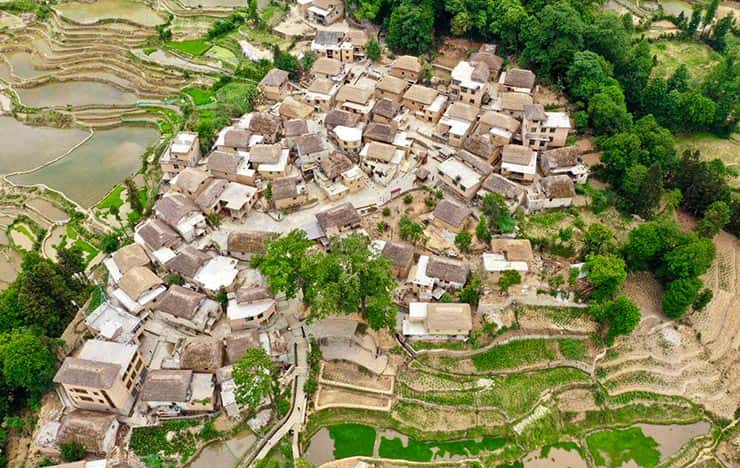 There are still more than 60 Hani "mushroom" houses in this village. Due to the uniqueness of their structure, the mushroom houses are neither cold in winter nor hot in summer. A mushroom house is three-storied: The ground floor is used to keep horses and cows and store grain carriers, plow harrows and other agricultural tools; the top floor is used to store cereals, firewood and others; and the middle floor is a living space available for cooking, resting, and receiving visitors.
In the village, chickens and ducks roam freely. Villagers carry baskets with vegetables, work the land, take care of children, and cook. Children can be found climbing trees and playing in the field. Under the trees are green paddy fields. The whole village is a lively organism.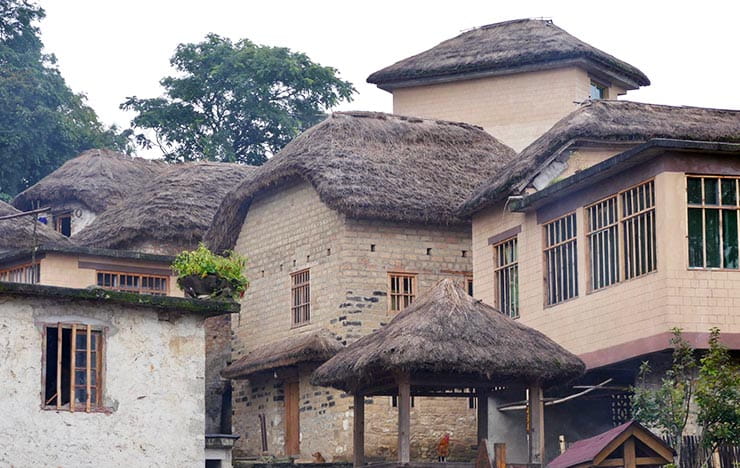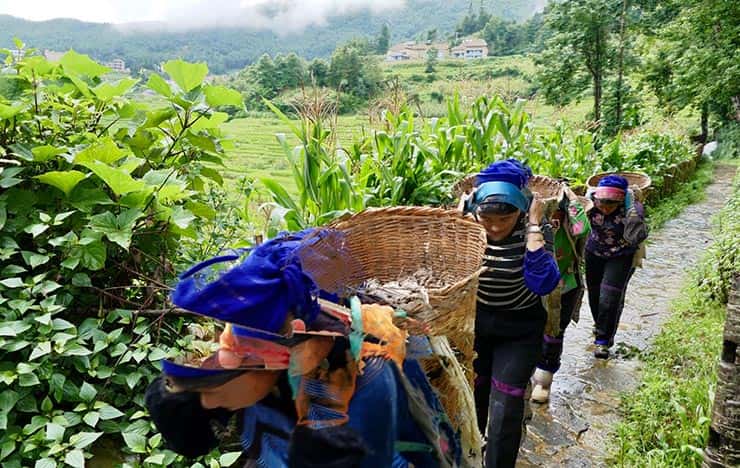 You can enjoy coffee in a cafe set up in a mushroom house, but outside, it is still the rooster's domain.
If Vinetree Honghegu Tented Resort is positioned as a boutique hotel, then Orieco Club Mulaya Hotel, about a 3-hour drive from the valley, is a typical B&B hotel that I spent a night in order to visit the Azheke Village. The hotel is in the heart of the Hani Terrace Cultural Heritage site.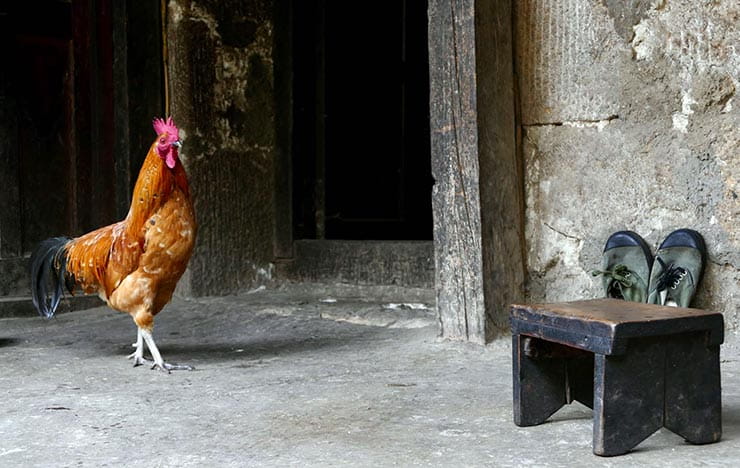 Living in History
I drove for around 3 hours from Orieco Club Mulaya Hotel to Jianshui Ancient Town (建水古城) in the north. This town forms an equilateral triangle with the Red River Valley and Yuanyang.
Jianshui Ancient Town, founded in the Tang Dynasty, is in southern Yunnan and borders Vietnam and Laos. It has a history of more than 1,200 years and was an important transportation hub in the Ming Dynasty. Presently, there are still more than 100 buildings and dwellings with characteristics that can be traced back to the Yuan, Ming and Qing dynasties.
The Zhaoyang Tower (朝阳楼) resembles Tian An Men in Beijing and this is where elderly men walk their birds in the morning.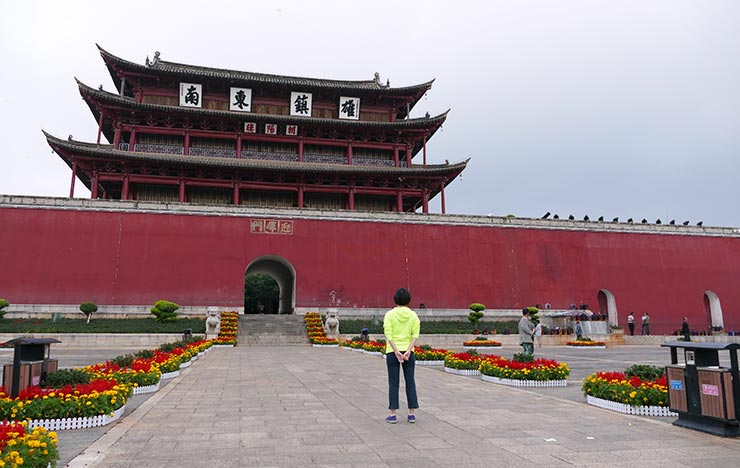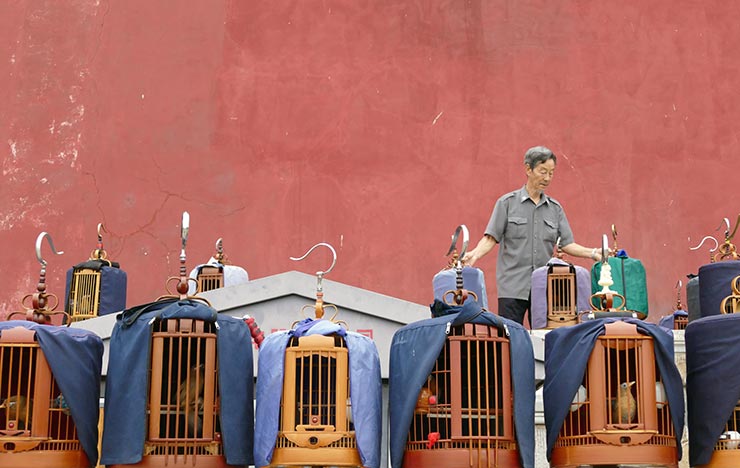 The Shuanglong Bridge (双龙桥) with 17 arches and a tower is a great dating spot for young people.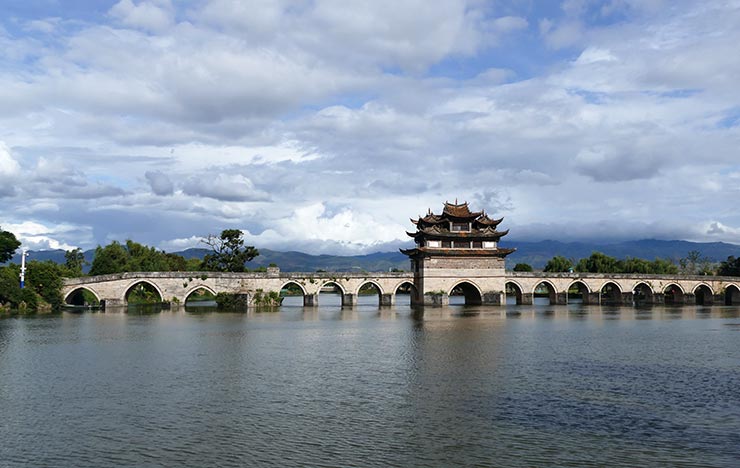 Ancient dwellings in Tuanshan Village (团山村) have been passed down for over 30 generations and it is where the Zhang family clan members still go about in their daily lives. The scarred stone well in the village continue to provide drinking water for the residents for hundreds of years.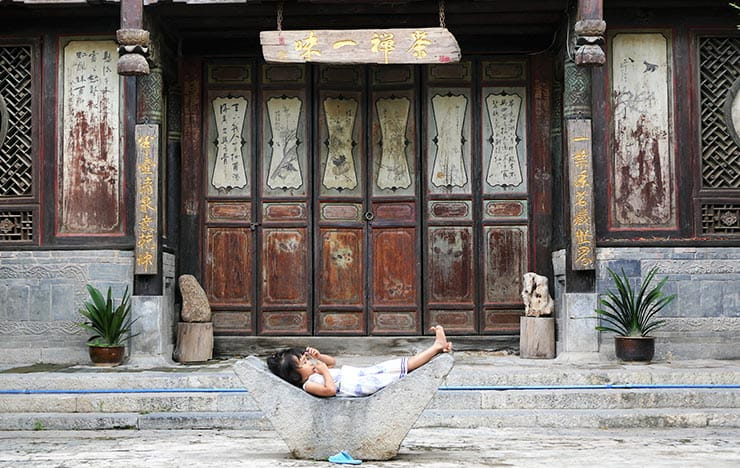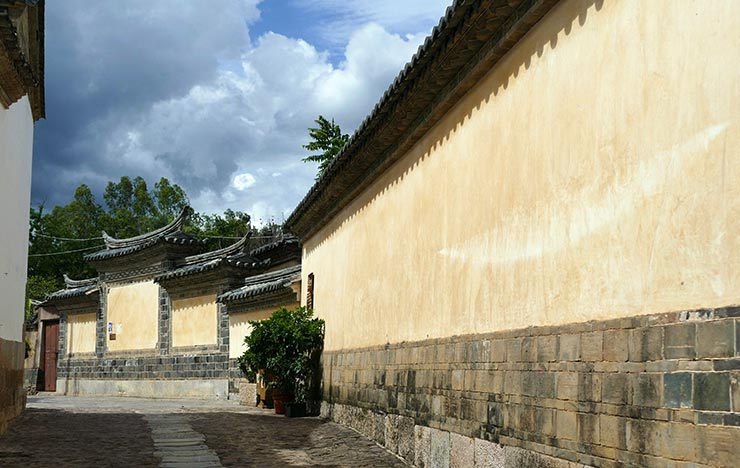 One can also find an examination hall that was built in the late Qing Dynasty, the French-style Xianghuiqiao Meter-gauge Station, the Garden of the Zhu family, which took more than 30 years to construct, a photo of Auguste Francois, Consul General of France in Yunnan… All these transport us into the turbulent world in southwestern China during the late 1800s and the early 1900s.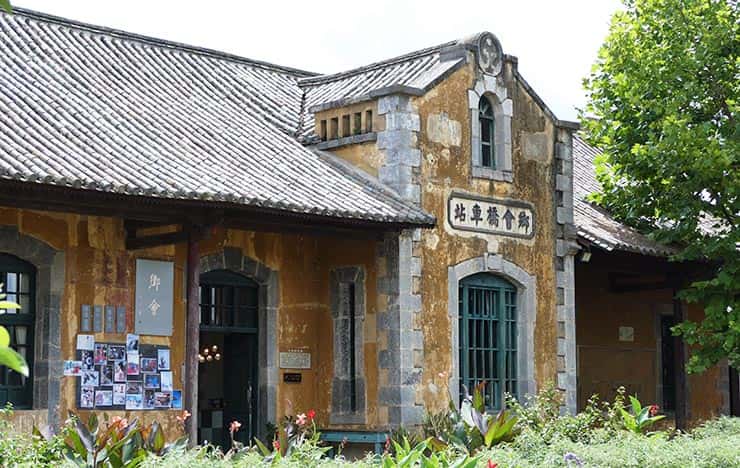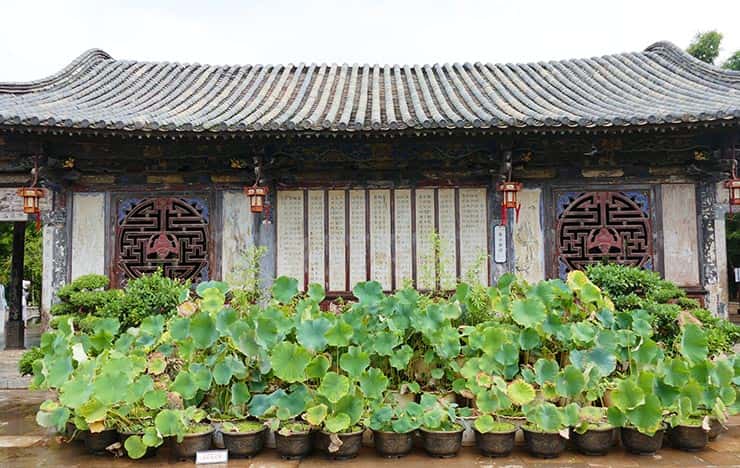 Tingziyun Hotel (听紫云), my lodging in Jianshui, is a mansion belonging to Huang Jin of the Qing Dynasty. In this bustling town, the typical Southern-style quadrangle courtyard stands quietly and aloof from worldly strife. Pomegranate, bananas, lotus, and bamboo adorn the ancient courtyard. People living here can feel the change of four seasons without even stepping out.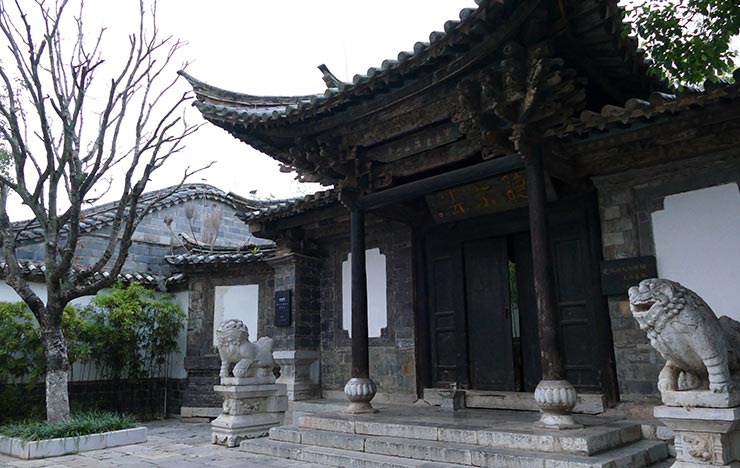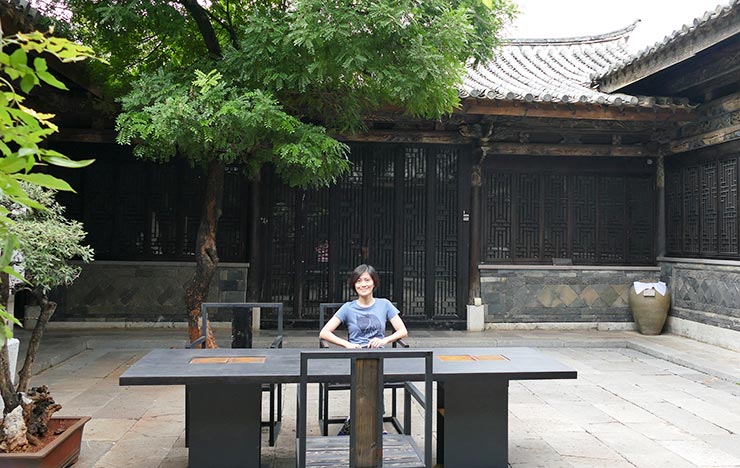 The interior features traditional Chinese furniture and decorations, which is both modern and comfortable. The courtyard is full of ancient elements that can calm your mind at once.
Lin Di, designer for Tingziyun, said that they individually marked, cleaned and put back the original bricks and tiles in the ancient dwelling to retain the original architectural style and recreate its original appearance as much as possible. Such intense attention to detail is present throughout the three-year reconstruction process. Lin Di said that the biggest thing he did for Tingziyun was "doing nothing". I agree.