The Sacred Valley of Cuzco, Peru is a must-visit destination for its unique one-of-a-kind experience. There you will uncover the exclusive Skylodge Adventure Suites and Resort.
You will find yourself in a completely transparent hanging bedroom from the valley's cliff, as you breathe in the captivating and mystical views of the surrounding wild valley below and, at night — the Milky Way. If you are brave enough to attempt a night of sleep in the Skylodge, you must first complete a daring hike on an intrepid trail through ziplines or climb 400m of Via Ferrata.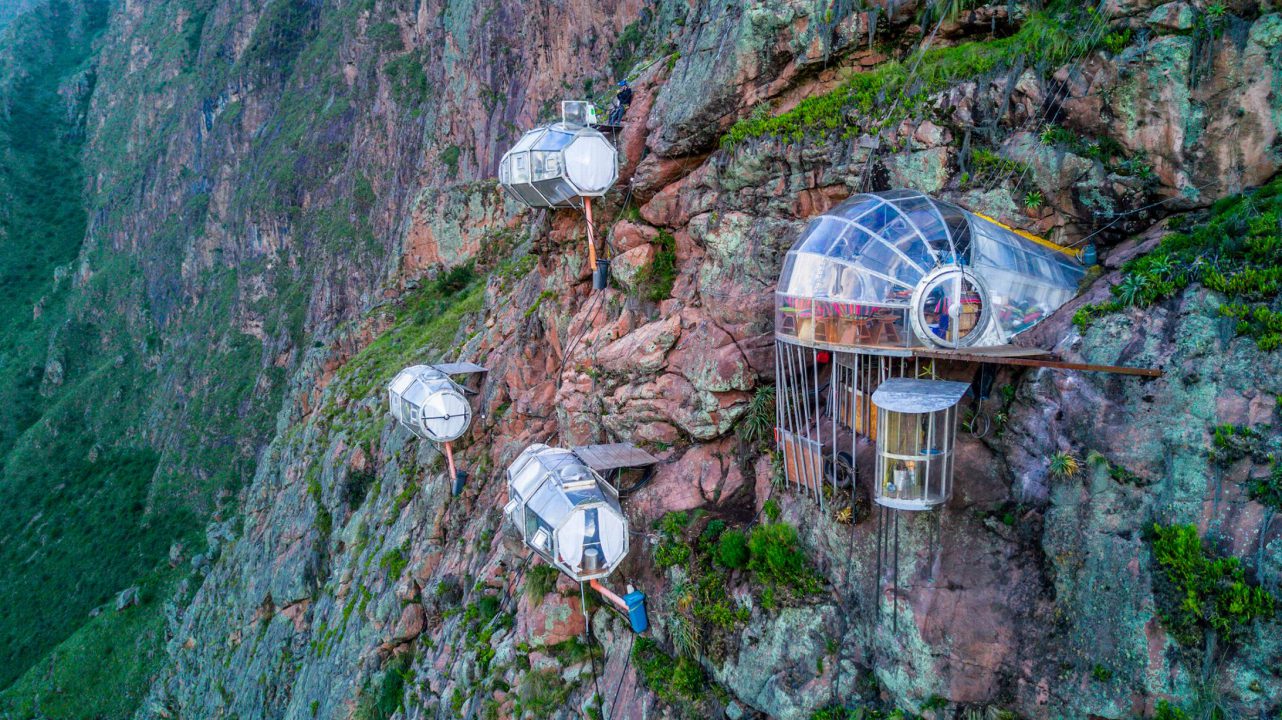 The suites are handcrafted out of aerospace aluminium and weather-resistant polycarbonate, and you will find each suite complete with four beds, a dining area, and a private bathroom. Measuring 24 ft. in length and 8 ft. in height and width, the capsule suites are composed of six windows and four ventilation ducts that ensure a comfortable atmosphere.
Safety is insured by having the exit portal located in the upper part of the craft.