Nestled in the foothills of Morocco's Rif Mountains, the stunning city of Chefchaouen beckons with its unmistakable charm and enchanting blue hues. Known as "The Blue City," Chefchaouen is a sight to behold, with every corner and alleyway adorned in a brilliant shade of blue, offering an unparalleled visual feast for the senses.
As you wander through the winding streets of this picturesque city, you'll discover an array of delightful shops, bustling markets, and artisan workshops, all bursting with vibrant colors and intricate designs. The aroma of spices and freshly baked bread fills the air, inviting you to indulge in the local cuisine, which is as delicious as it is diverse.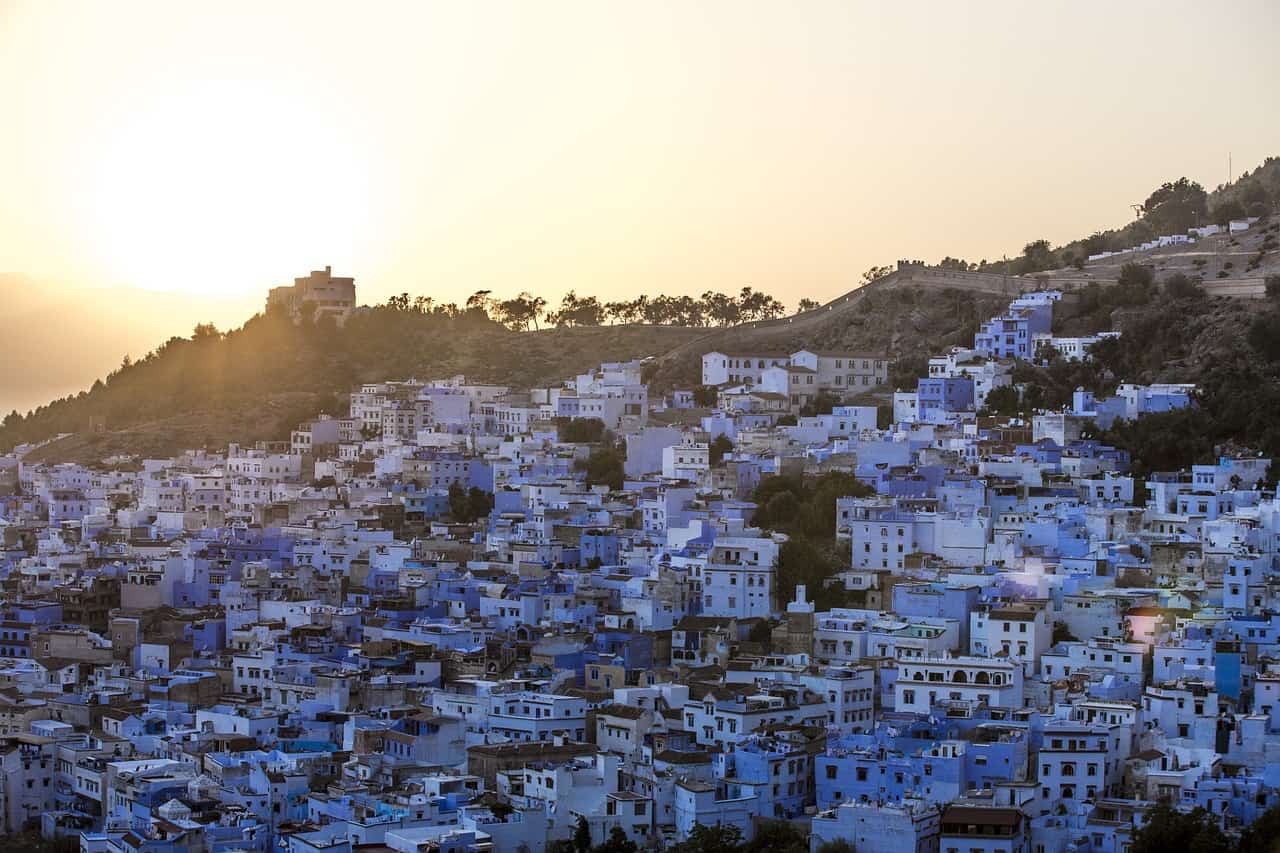 Take a moment to breathe in the fresh mountain air and soak in the beauty of your surroundings. Whether you're admiring the stunning architecture, exploring the ancient kasbah, or simply enjoying a cup of mint tea in a cozy café, Chefchaouen promises an unforgettable experience that is both luxurious and authentic. With its undeniable charm and rich cultural heritage, this enchanting blue city is a true gem of Morocco that will leave you spellbound.