Guizhou, home to one of the best Chinese liquors, is more than just a place where Maotai is manufactured, the province is in fact a cornucopia of cultures and hidden gems for culture tourism and those who are interested in the ethnic minorities. In the southeast of Guizhou is Danzhai, where natural wonders and the culture of the ethnic minority people in Danzhai pull in millions of visitors each year. An awe even to the most seasoned traveller, the rustic and unique folk styles and cultures are great attractions for those who love immersive experiences. Under the administration of the Qiandongnan Miao and the Dong Autonomous Prefecture, the rich cultural diversity made it a recommendation by Lonely Planet, a worthy travel destination comparable even to Brazil's Amazons and Lord Howe Island in Australia.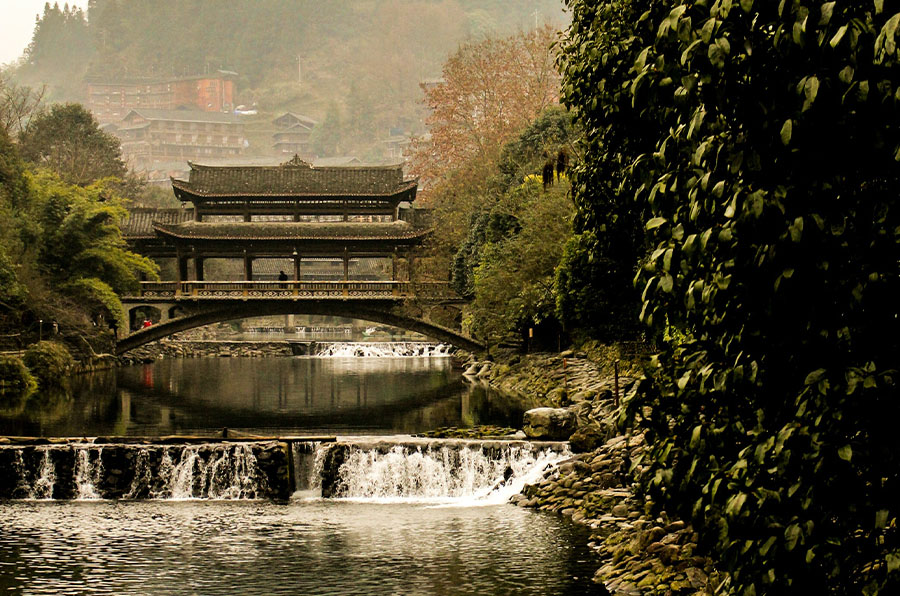 A mere two-hour drive away from Guiyang, the ethnic minority villages here in Danzhai are what churches are in Europe, or Gondolas in Venice, living museums that showcase the culture and history of people from different ethnicities, village-hopping is a must on anyone's itinerary. You could head to Paimo, Song Long, or Ma Niao to see different villages and discover traditional art forms like Batik Dyeing, Bird Cages, and Paper-making. Don't worry about comfort as the Danzhai Wanda Village would be your perfect anchor point, providing easy access to different locations and also comfortable resorts and dining options, all while supporting the local community and funding the poverty alleviation programme for the ethnic minority in the region.
Curious as to what you can do in Danzhai to learn about the ethnic minority culture? Here are some activities that are eye-opening and immersive: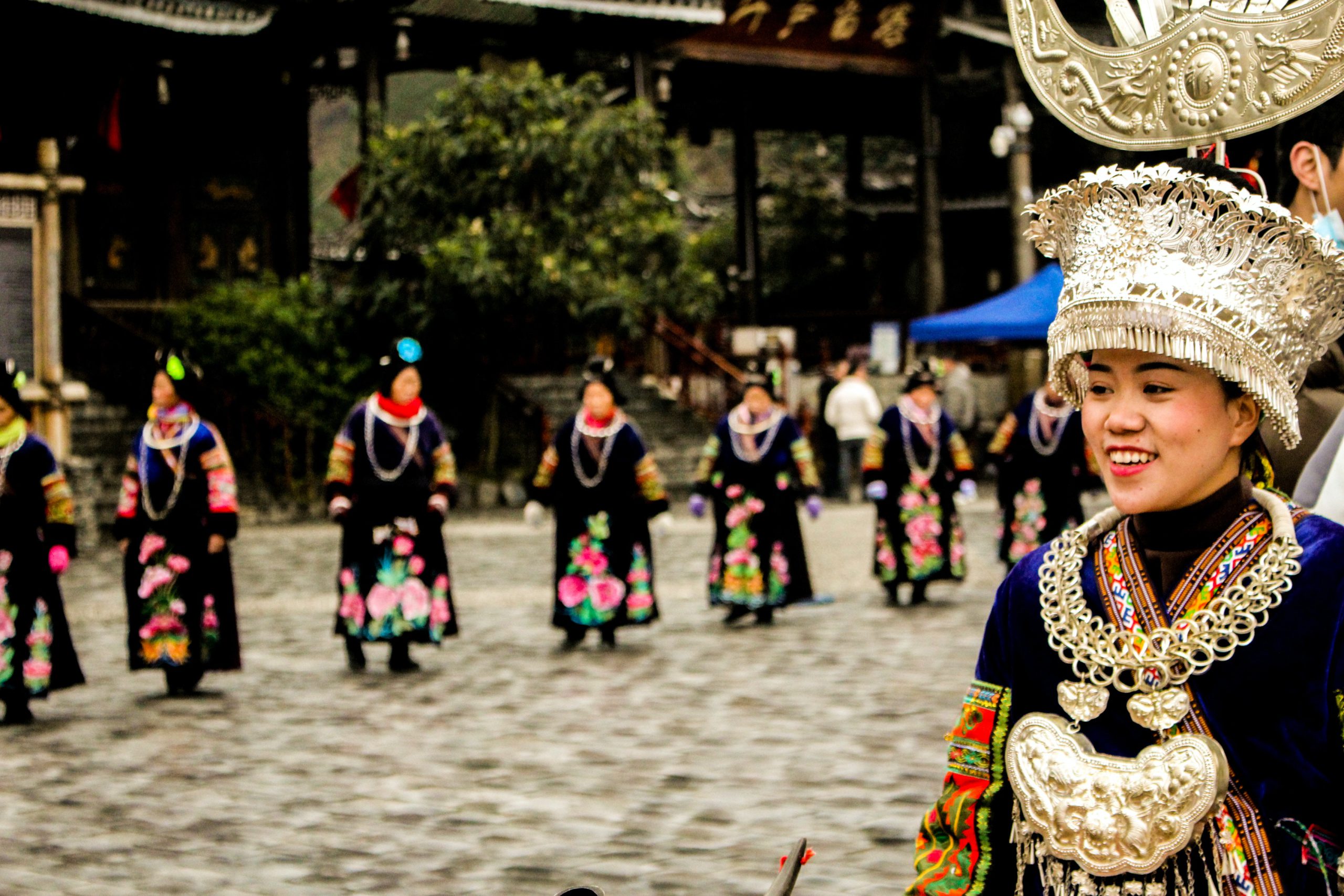 Danzhai Batik


Used to make decorations on women's clothing as well as daily supplies such as beddings and curtains, the Danzhai batik utilizes a traditional Miao-style dyeing technique that hails from Danzhai. Craftsmen or women use smooth lines to create lively patterns with flora and fauna, sometimes geometric patterns are also created to weave in beautiful stories.

Kala Bird Cages


The people of the Kala village are known for making intricate and sturdy bird cages. Come here expecting to see this motif everywhere: from symbols on lamps, to napkins and wallpapers. The craftsmanship of the birdcage in Kara Village can be traced back at least to the middle of the Qing Dynasty, and have uplifted the villages from poverty.

Paper-making in Shiqiao


Traditional paper-making is definitely worth a visit here in Shiqiao village. The Miaos saw how the Han were making paper over 2,000 years ago and created their own system with local foliage, water and craftsmanship. Experience paper-making firsthand, get a glimpse of this art form that has lasted over 2 millennials.

Taste the Lan Men Jiu


A traditional drink with great cultural value, the Lan Men Jiu is drunk at almost every festive occasion, be it your daughter's wedding, the new born's 100-day bash, or the New Year festivities. Expect shots of wine before beginning feasts, and learn about the stories and culture behind this very distinctive drink.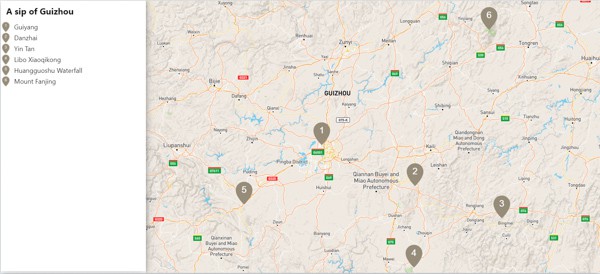 Craving more cultural heritage? Driving 3 hours westbound, you'll arrive at Anshun, where another kind of ethnic minority flourishes. While village-hopping through the Anshun area, you'll come across the Anshun Yunfeng Tunbao Cultural Scenic Area where fort villages are brimming with cultural heritage and history. Specifically in the fort village of Ben, one of the most well-preserved villages, meet the "Tunbao people " who are in fact not an ethnic minority, but Han people who have migrated to the region in the Ming dynasty. They often don Ming dynasty clothing and live in stone houses. There are minimal tourists here, really get the most authentic experience by observing the daily lives of the people who still live here. You can also admire the architecture of the Tunbao, a former military-use fort where there are hidden holes where archers fired their deadly shots.
Different from commercial sightseeing villages, the forts here are conservational and have been kept for their historical value. In the Yintan area, home to 323 families and a total of 1,669 villagers, you can immerse yourself in the Dong villages. Ancient wells that have been in use since their ancestors migrated here, still provide for the villages as they did centuries ago. The people here are generous, loving and open, often welcoming visitors with local cuisine, singing and dancing. Get to know their culture from an insider's point of view, learn about their customs and traditions not from a museum, but from the people.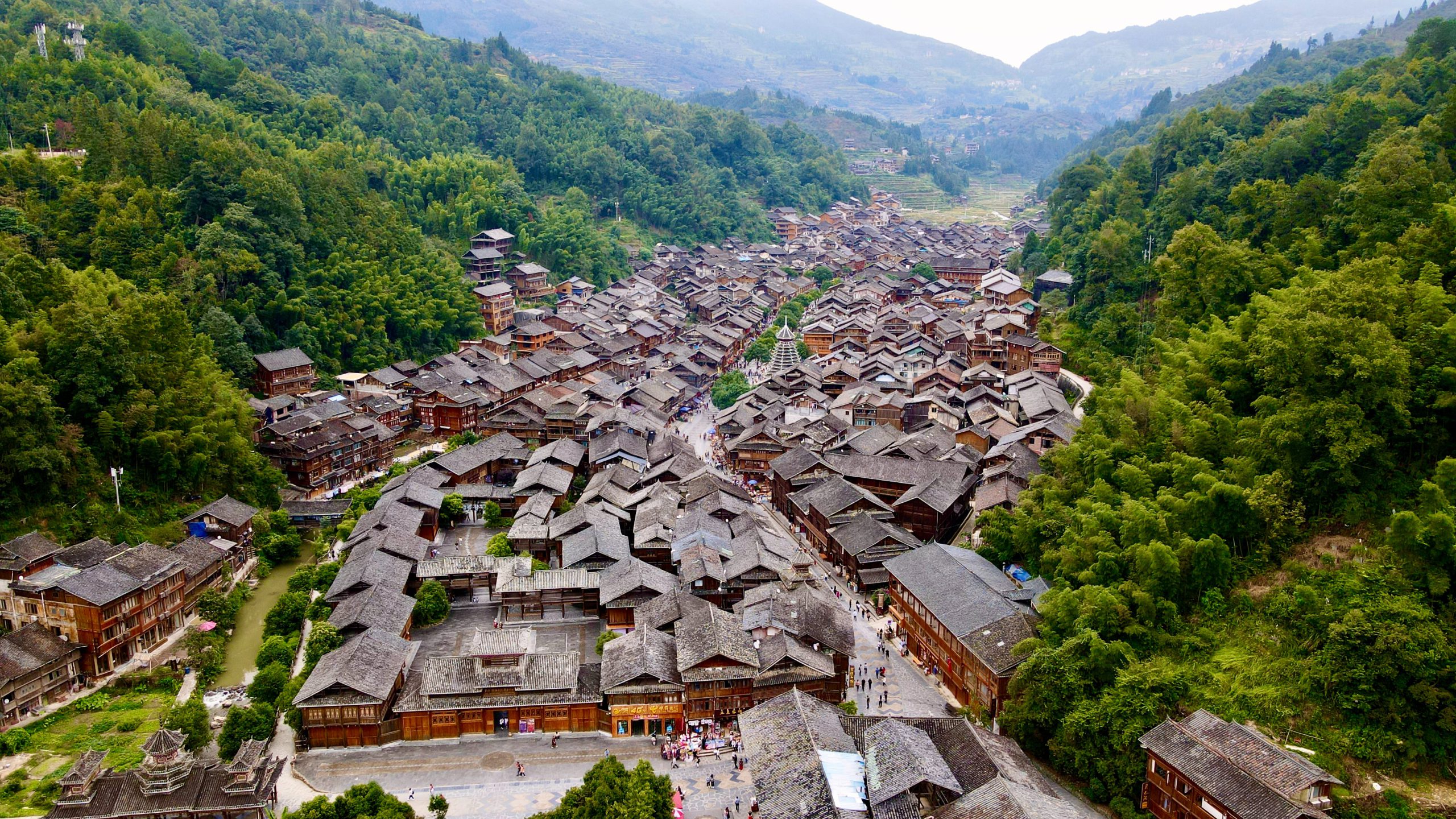 Besides the cultural side of things, Guizhou is also full of natural wonders. Home to the magnificent Mount Fanjing, the Libo Xiaoqikong and the majestic Huangguoshu Waterfall, simply let us know what your preference is and tailor your itinerary to make the most out of your trip to Guizhou.

One of the most signature, almost postcard-esque shots of Guizhou would be their rice fields. Head to the Jiabang rice field to take long walks along the rice paddies, take the path less taken, free from other tourists. Discover the lovely natural wonders in Guizhou at your own pace and leisure.
If you prefer to hike, Guizhou has many beautiful mountains suitable for you to conquer. Home to many bridges, Guizhou is the proud home to 14 of the highest bridges in the world. Walk around the loop of Tianxingqiao Scenic area to brave the heights on a relatively easier trail. Want a challenge? Head to Fanjingshan, one of the UNESCO World Natural and Cultural Heritage sites at 2,336 metres above sea level that is still standing after being through earthquakes, volcanic outbursts, and the ice age. A place with great biodiversity, it has around 4,000 different species of flowers alone and is home to the Grey Snub-nosed Monkey. Climb up a thousand steps to see the Fanjingshan temples, built first in the Ming Dynasty, and restored once in the Qing Dynasty. A majestic sight to behold atop the clouds.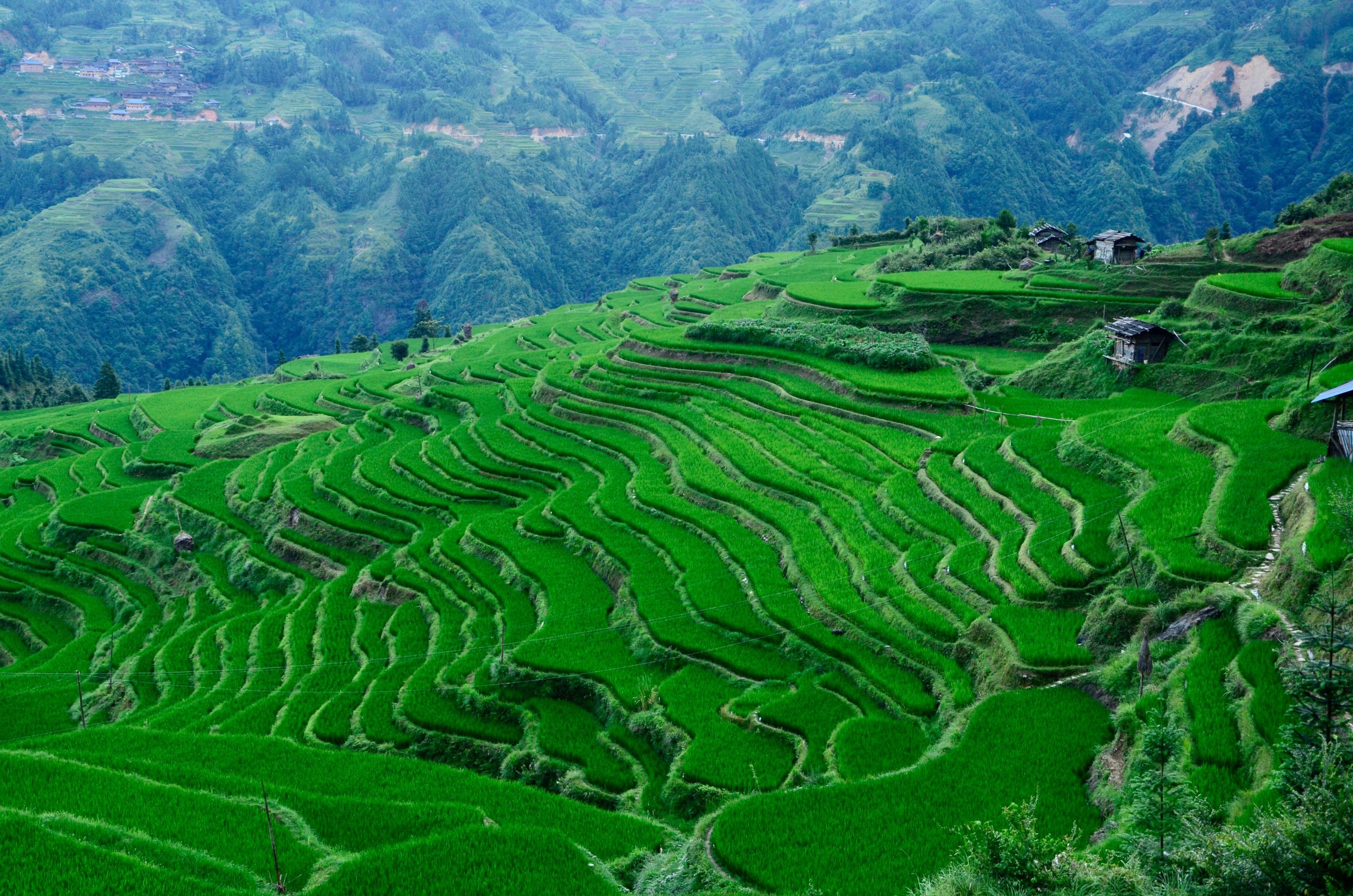 Whether you're a history buff interested in the ethnic minorities' complex culture or a nature-lover who is in search of the best scenic routes, Guizhou has its mix of authentic experiences that isn't watered down like your average sightseeing village. Intriq Journey is happy to tailor-make your very own itinerary to make the most out of Guizhou, be it immersive workshops and experiences, or a hike through the mountains.