Dream of a sun-drenched desert, extraordinary wildlife, and remarkable natural landmarks—this is the Australian outback. A world where bright stars fill the night sky and the only sound is from the gentle rolling of sand dunes.
Recognizable natural landmarks like Uluru, The Olgas, and Kings Canyon are just some of the many extraordinary places to explore in this vast desert land. Moreover, organised tours in Australia will take you to must-visit spots, as well as allow you to learn more about Aborigine culture, bush tucker adventures or even Australian outback cattle stations. And that's why Australia's outback should be on your travel list – get ready to explore its beauty!
Adventure of a Lifetime: Itinerary Inspirations
From exploring with Aboriginal elders to visiting working cattle stations, there is plenty to do while venturing through the Outback. With this in mind, read on for our top things to do during a trip Down Under!
Luxury Train Expedition
There is no better way to take in the scenic views of Australia's vast and scenic Outback than on a luxury train ride. These expedition-style trips provide riders with amenities like gourmet meals, fine wine, air-conditioning, comfortable cabin accommodations and an experienced tour guide to enhance their experience.
Guests also have the opportunity to disembark at various scenic points along the route to further explore areas of interest. Relax and enjoy the stunning landscapes as you make your way through one of the world's most iconic outback regions.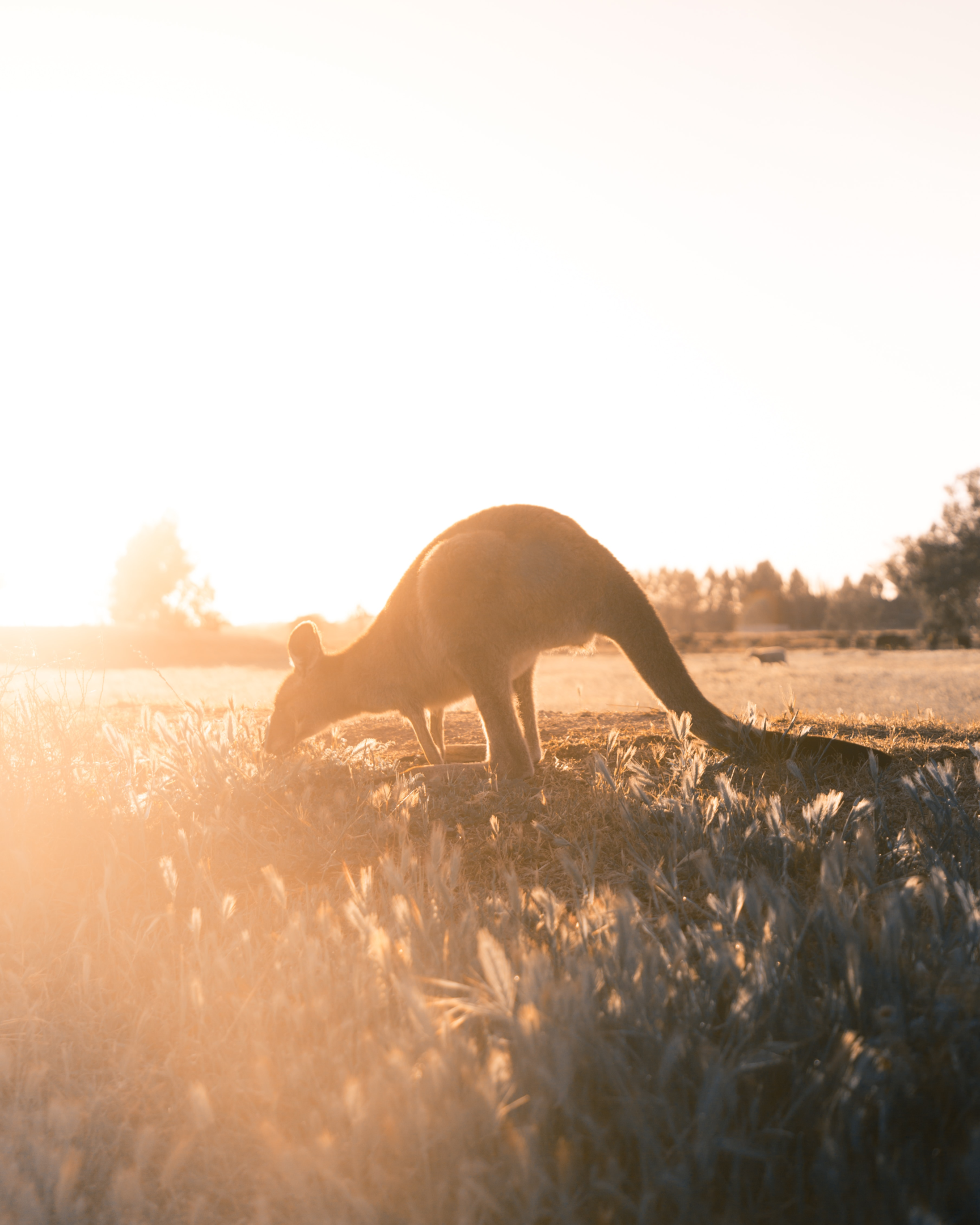 Nitmiluk National Park
Visiting Nitmiluk National Park on an Australian Outback journey is a mesmerising experience. Surrounded by the Red Centre desert and its rugged beauty, it's hard to not be captivated by the stunning scenery.
The intense blues of the Katherine River contrasts with the red earth, creating an almost nostalgic atmosphere. It's here that visitors discover the lost secrets of Indigenous culture and appreciate the raw beauty that the land has to offer.
Kununurra
Exploring the Kimberley region in Australia is an adventure like no other. Though some may not know this area of the outback, it's home to some of the country's most exotic wildlife and breathtaking scenery. From exploring the bungle bungle range and admiring its unique orange and black striped domes to taking a sunset cruise on Lake Argyle or fishing in Ord River– Kununurra is where you'll find yourself admiring nature at its very best.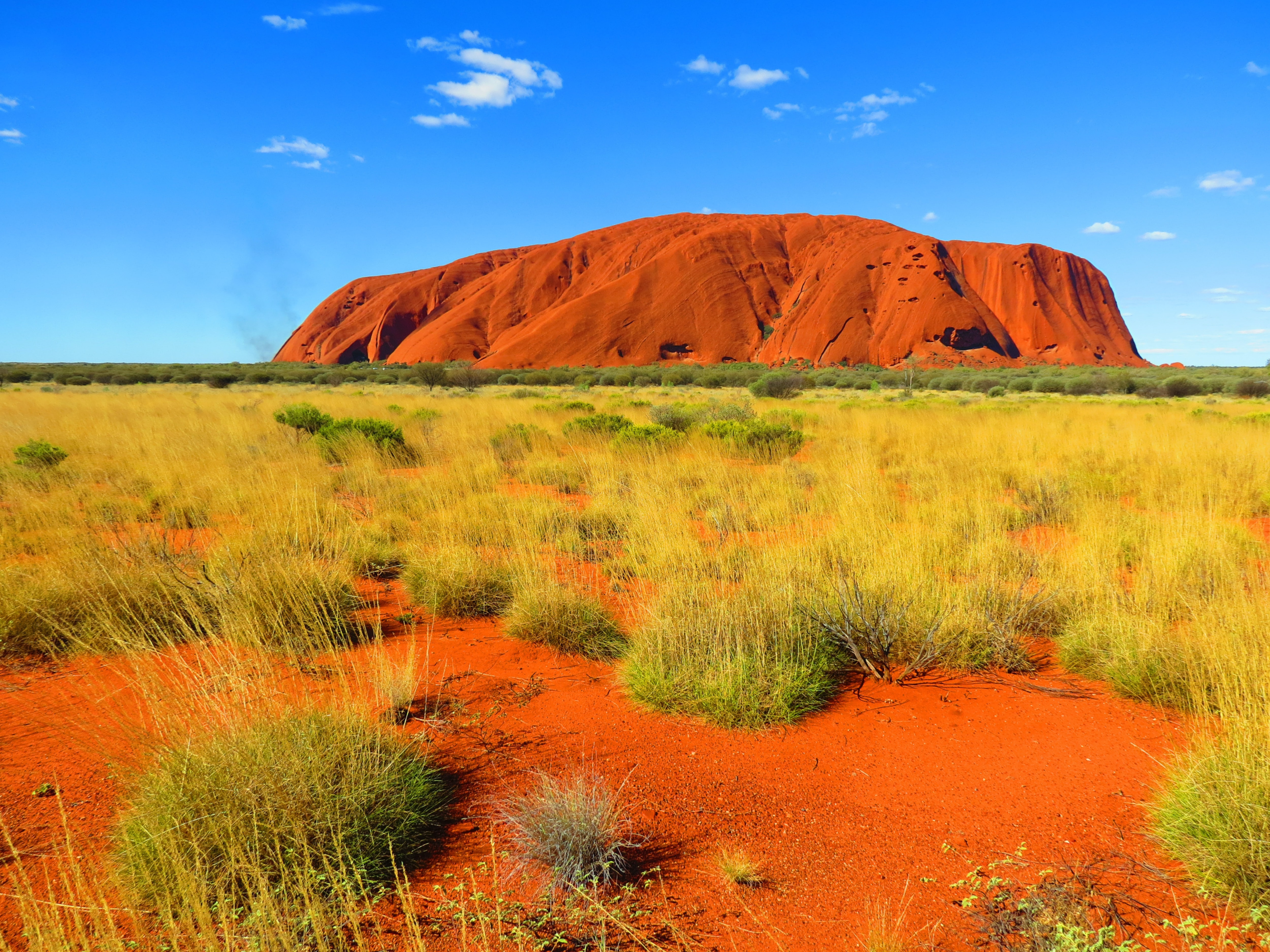 Uluru
Taking a journey to Uluru is a truly mesmerising experience, one filled with rock art, stunning landscapes, and outdoor activities. Visiting this iconic rock in the middle of the Australian Outback will leave you awe-struck by its beauty. Enjoy hiking around Uluru and view ancient aboriginal rock art that has been present for thousands of years.
Sign up for one of the park's ranger-guided activities to learn more about this incredible rock and all it has to offer. Leave inspired as you sink into the stillness of Uluru's natural surroundings and reflect on your journey in the Australian Outback.
Kakadu National Park
This beautiful UNESCO world heritage site boasts an abundance of unspoiled natural beauty filled with lush vegetation, spectacular escarpments, abundant wildlife and breathtaking waterfalls.
Of course one of the highlights of visiting this unique environment is croc spotting – so keep your eyes peeled for these iconic creatures as you explore. This outback destination will leave a lasting impression on any adventurous traveller.
Helicopter Ride Kakadu National Park
Taking a helicopter ride over Kakadu National Park is an experience you won't soon forget. With this aerial view, you can appreciate the full scope of this extraordinary landscape that continues to remind us of Australia's unique history and biodiversity. From vistas of flowing rivers, billabongs, native wildlife and birds in flight, a helicopter ride allows us to take in the awe-inspiring nature around us and feel a sense of deep admiration for the beautiful land.
Flinders Ranges
Visiting the spectacular Flinders Ranges in South Australia should not be missed during an Outback journey – its ancient rock formations, rugged gorges, and unique wildlife create a unique experience that you can't find anywhere else. The diverse range of landscapes offers plenty of opportunities for exploration, from bushwalking in Wilpena Pound to exploring ruins at Glendambo and Mt. Bryan near the spectacular Arkaroo Rock. Wildlife spotting is also one of the biggest attractions when visiting the Flinders Ranges.
Wolfe Creek Crater
Embarking on a journey to western Australia is never complete without visiting the Wolfe Creek Crater. This meteorite impact crater is truly a breathtaking sight to see! Getting up close and personal offers the perfect opportunity for sightseeing or photography. Nature enthusiasts can also engage in some serious nature observation, discovering unique flora and fauna native to this desert region of Western Australia.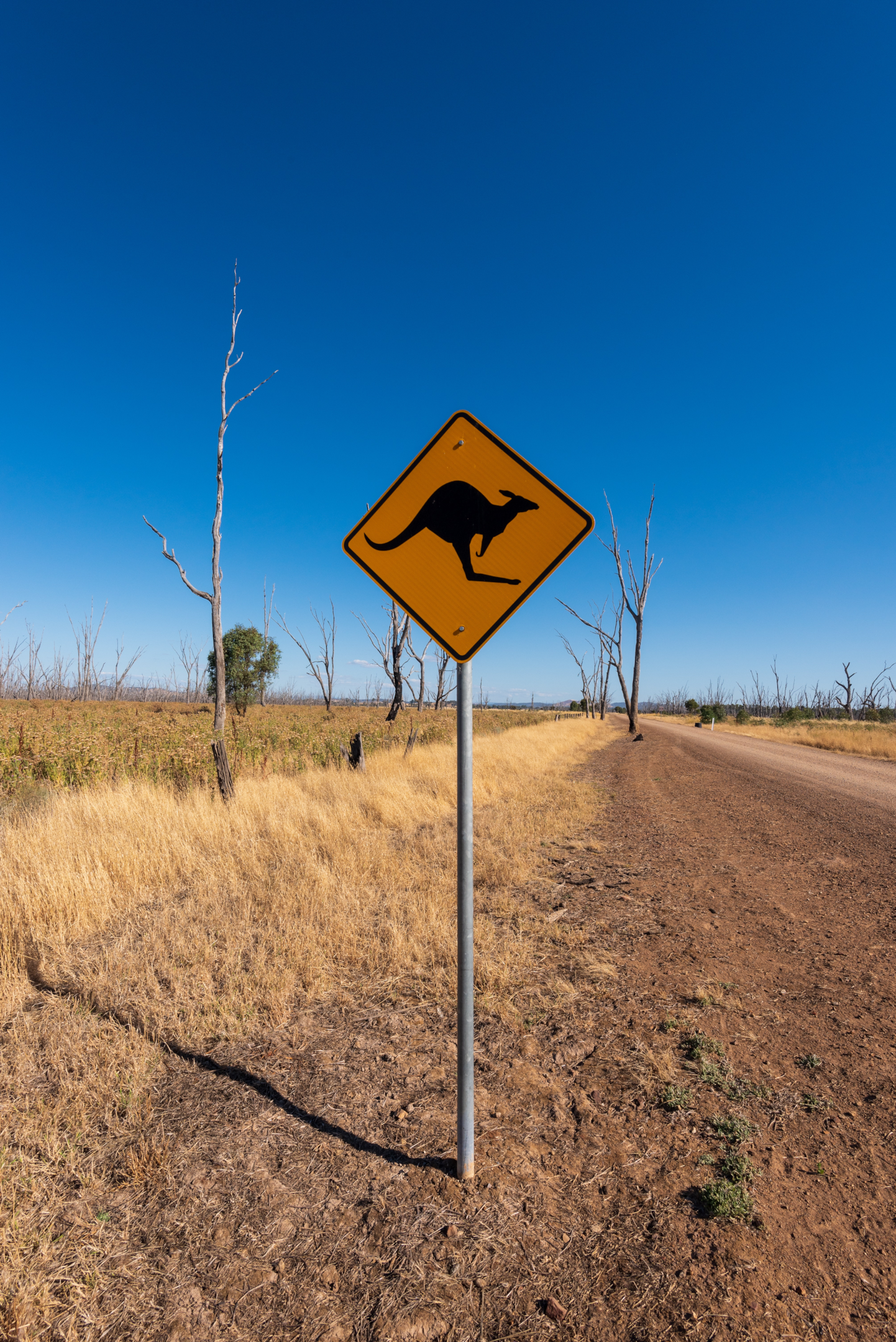 Kings Canyon
A visit to Kings Canyon in the Northern Territory of Australia is a must on any outback journey. The canyon rim walk offers visitors a stunning perspective of the canyon walls and cliffs. From here, you can spot plants and animals unique to this part of the world and take in breathtaking views among vast gold fields and rocky terrain.
For some added luxury after a long day of exploring, Kings Canyon Resort is the perfect place to stay with features such as an infinity pool, hydro spa and cosy bed & breakfast suite. No trip across the Australian outback would be complete without experiencing this natural wonder firsthand!
William Creek Hotel
Located somewhere in the middle of nowhere, it is smack dab in the desert making it a really rustic destination full of adventure. Its wooden terrace, kangaroos by the porch, and its infinite starry night sky are just some of the spectacular sights you can witness while visiting this charming hotel out in this rugged part of the country.
Many tales are shared while enjoying the hospitality, amazing views and starlit night skies of this remote but very welcoming destination. The locals will be sure to provide some fantastic stories.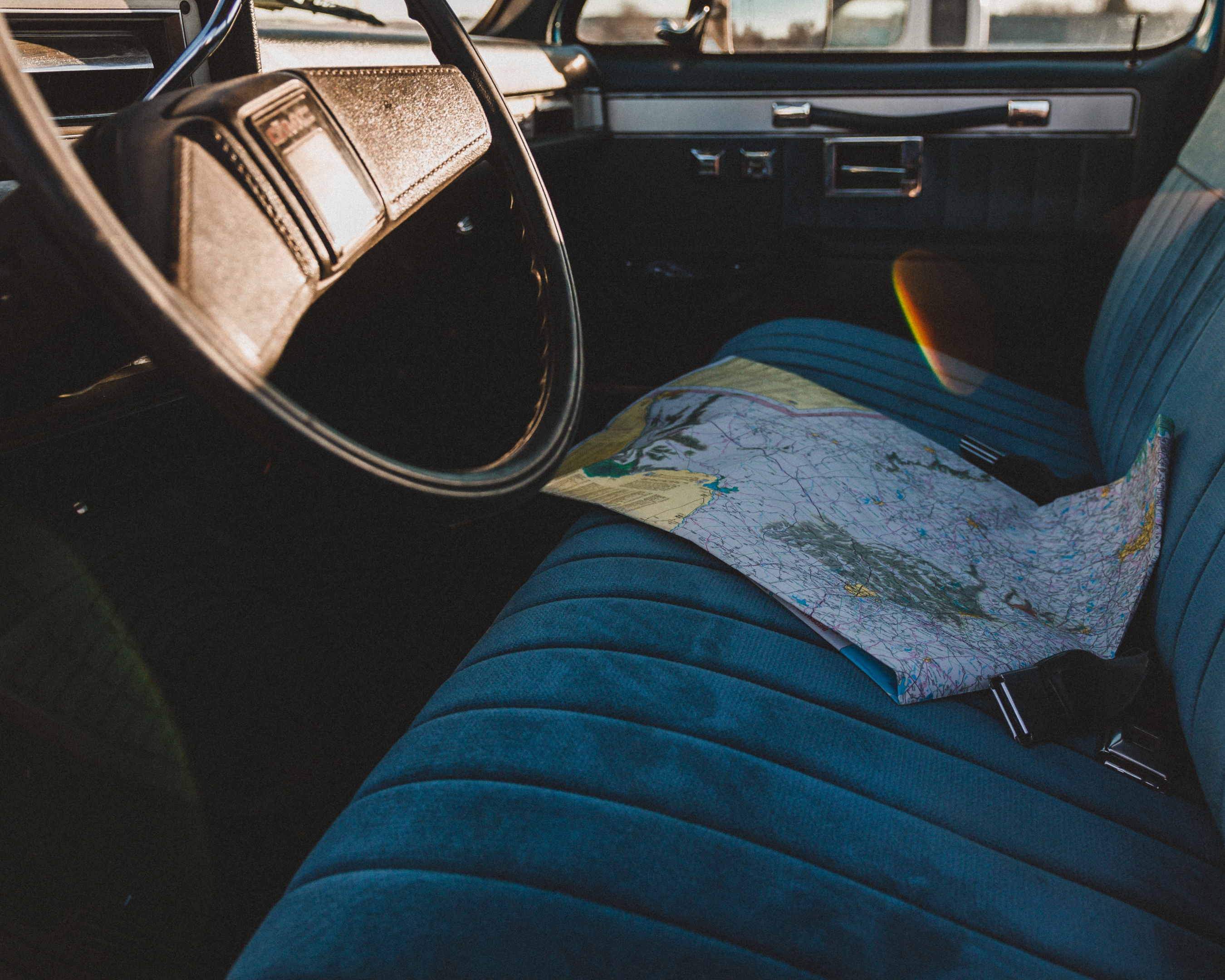 How to Get There: Travel in Style
For an exclusive Australian luxury tour, consider driving from South Australia's capital city Adelaide to Alice Springs, or else taking a ride on the famous Ghan train. The drive is a scenic one, with remarkable views of the Australian outback. On the way, you can stop in small towns and gain insight into Australia's unique culture. Being in the outback allows you to get away from the hustle and bustle of the city and experience Australia's natural beauty.
For those looking for a luxurious travel experience, the Ghan train provides a way to explore Australia through floor to ceiling windows that offer panoramic views as you make your way through Australia's diverse landscapes. Either way, when coming to Australia, there's no better way to see its untamed beauty than by going off the beaten track – be it by road or rail!