Along with wildlife like no other, Madagascar is also home to unexpected things like Baobab forest, 121 beaches and incredible limestone peaks. Not to mention large varieties of lemurs that lives on the island..
Reunion Island was formed 3 million years ago, with approximately 42% of its total area listed as a UNESCO World Heritage Site. The incredible ecosystem makes it rich in flora and fauna. Follow your guide through the cirque, along the famous lava road, and learn all about this unique island.
Continue to Seychelles with some of the World's most well-known beaches, including the May Valley with sea coconuts. Bird Island where nearly 3 million fairy terns mate and breed between May and October, is home to more than 250 unique bird species.
Our Photographer Guide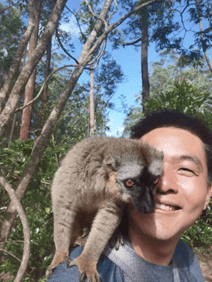 Photographer. Explorer. Entrepreneur. Julian W. is a renowned nature photographer and a passionate photography educator. He has collaborated with both local and international organizations, including Animal Planet, Lonely Planet, Asian Geographic, Canon, Nikon, Sony, Tourism Boards, and Zoological Institutions around the world, amongst many others.
Julian strives to capture liquid interpretations of the natural world.
When he is not traveling, Julian teaches photography at Sony Digital Workshop (Singapore) and likes to roam the streets to observe everyday life through street photography.
This expressive visual communicator now runs Julian W. Photography, where his keen visual eye and photographic skills continue to be in high demand.